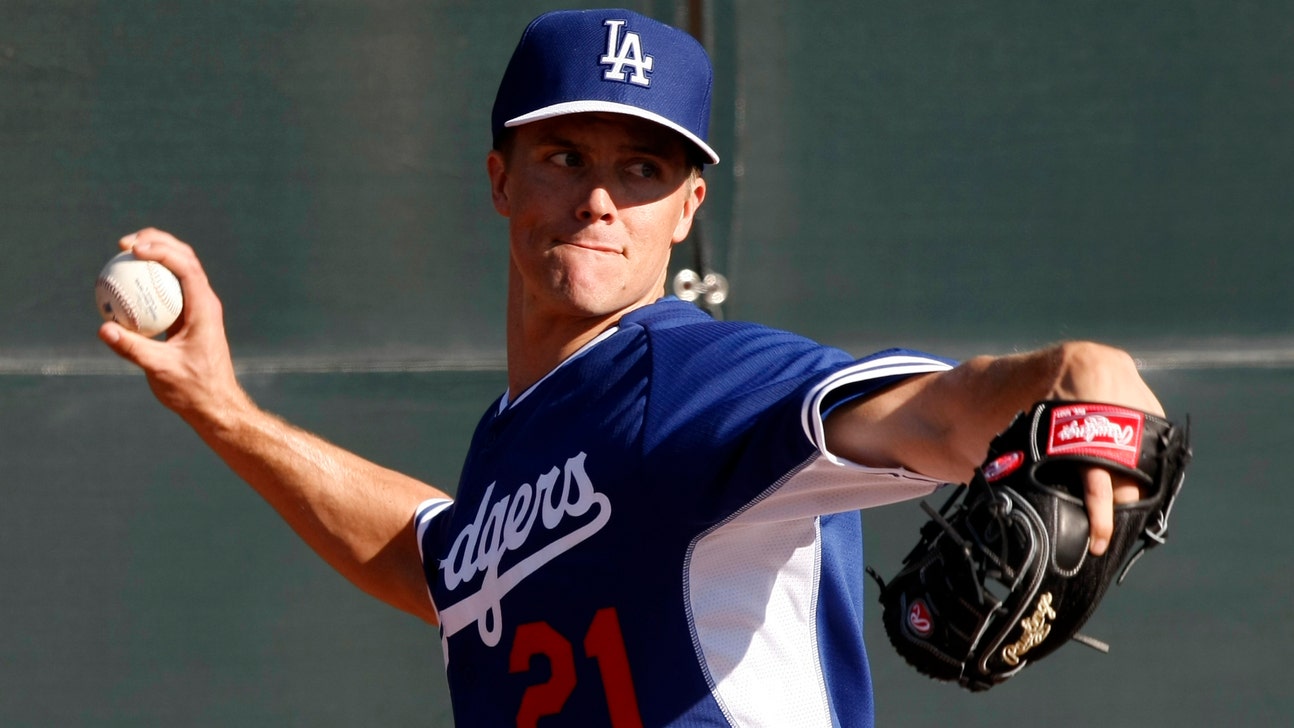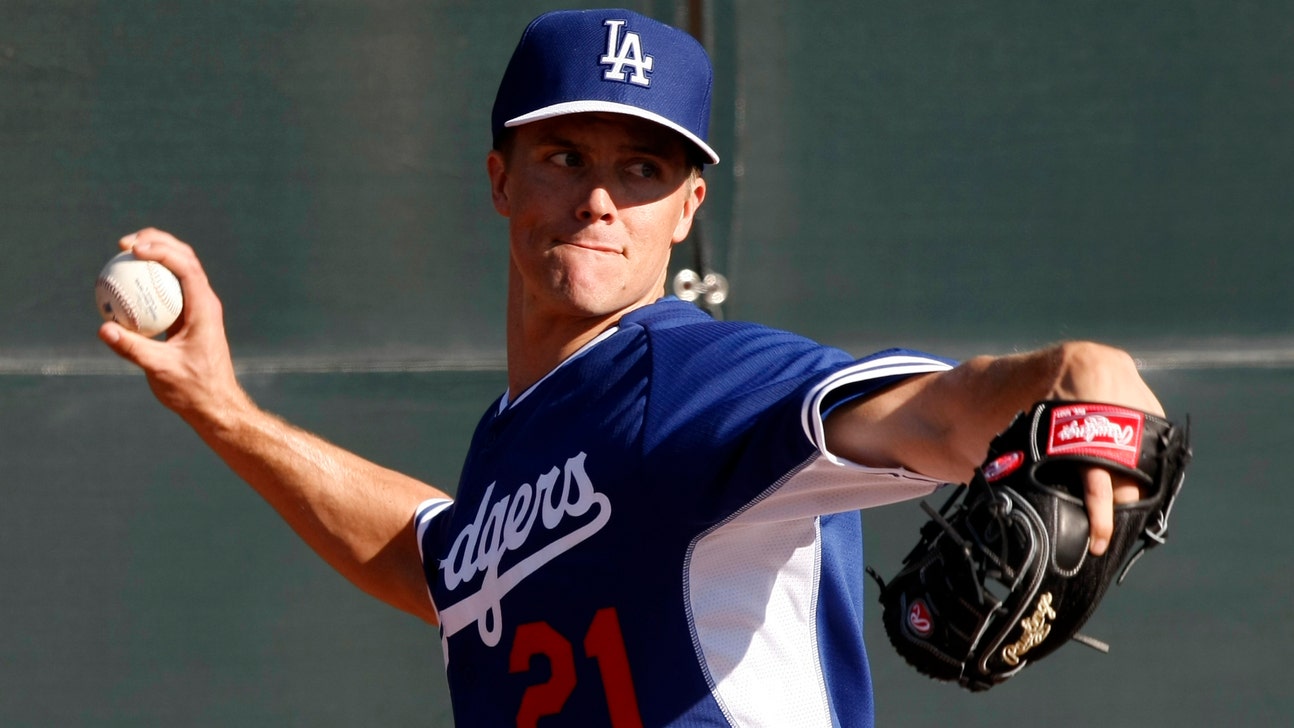 Dodgers pitcher Zack Greinke suffers calf strain in first spring start
Updated
Mar. 5, 2020 12:50 a.m. ET

PHOENIX -- Zack Greinke suffered an apparent injury only three pitches into his exhibition season.
Greinke was escorted off the field in the first inning Thursday by Stan Conte, the Dodgers director of medical services.
The Dodgers later said he was removed for precautionary reasons with right calf strain.
Greinke started the game by forcing Arizona Diamondbacks leadoff hitter Tony Campana to fly out to left field.
He threw two pitches to No. 2 hitter Cliff Pennington, after which he was visited on the mound by Conte and Manager Don Mattingly.
Greinke threw a couple of warmup pitches, then left the game with Conte by his side.
Greinke's absence was cited as one of the reasons for the Dodgers slow start last season. In only his second start of 2013, Greinke fractured his collarbone in a bench-clearing incident with the Diamondbacks. He missed five weeks.
---