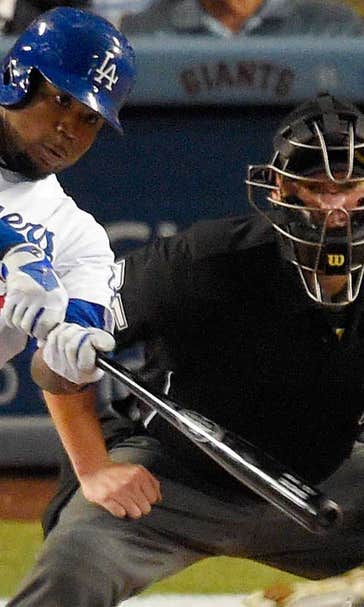 Dodgers blank Padres 4-0 behind Dan Haren
September 11, 2014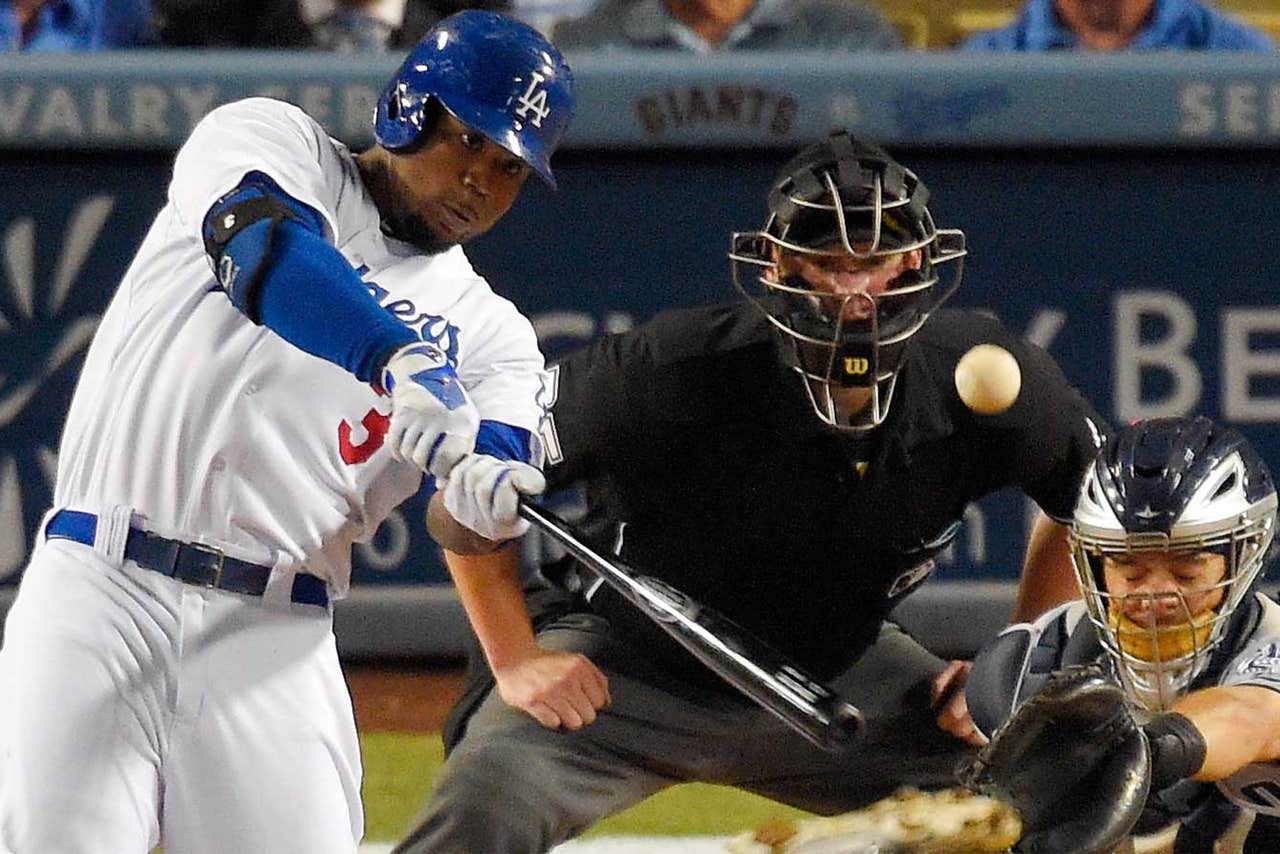 LOS ANGELES (AP) -- Dan Haren got honest with himself last season with Washington. He wasn't throwing in the mid-90 mph range anymore and realized he needed a new identity.
He's found it this season with the Los Angeles Dodgers, and after a July swoon, Haren is proving to be a reliable fourth starter.
He tossed seven sharp innings to give the Dodgers four pitchers with 13 wins for the first time in 19 years in a 4-0 victory over the San Diego Padres on Wednesday night.
Haren (13-10) allowed four hits, struck out five and walked one.
"I swallowed my pride when it comes to velocity a long time ago," he said. "I just try to get outs. I've minimized my mistakes and located better. I've stayed the course."
Haren joined Clayton Kershaw, Hyun-Jin Ryu and Zack Greinke as the first quartet with at least 13 wins since Orel Hershiser, Fernando Valenzuela, Jerry Reuss and Bob Welch in 1985.
"He's pitching like he did early in the season," Dodgers manager Don Mattingly said. "He was getting the ball where he wants and it looks like it had late life. When you're throwing 88, 89, you got to have late life, and if you don't have late life you're going to get hit."
Haren and J.P. Howell combined to retire nine consecutive San Diego batters before Kenley Jansen came on in the ninth.
"I've got two or three starts left and if they're good ones I'll be in a good place," Haren said. "I treat every game from here on out like it's a playoff game. I put a lot of pressure on myself."
Carl Crawford had a season-high four hits, including three doubles, and Hanley Ramirez and Juan Uribe added RBI singles as the Dodgers finished 12-7 against San Diego this season.
"He's hot. We made good pitches, and he still hit them," Padres catcher Rene Rivera said.
Crawford drove in the Dodgers' first run in the second and their last run in the eighth on doubles. His three doubles tied a career best, and equaled the club's single-game record. He is batting .434 since Aug. 10.
"I've been struggling the last few years with injuries," he said. "This has been one of the most positive years for me. It gives you confidence going into the next game."
Ian Kennedy (10-13) gave up three runs and 10 hits in six-plus innings. The right-hander struck out five and walked one but is winless in his last nine starts against the Dodgers, dropping to 0-5 since the start of last season.
"He pitched well enough to win," Padres manager Bud Black said. "He threw pitches in the seventh inning in a pitcher's duel, just got outpitched by their guy."
The Padres turned three double plays behind Kennedy, but advanced just one runner to third base -- and he reached on an error by second baseman Justin Turner. The Dodgers committed six errors in the three-game series, including three on one play Monday.
Haren has allowed no more than one earned run in each of his last four starts and has gone 5-1 in his past seven starts since Aug. 6 after going through the worst stretch of his career with five consecutive losses from July 5 to Aug. 1.
"Maybe he struggled a little bit, but he found himself and he's back," Rivera said. "He pitched well and kept us off-balance."
Crawford, Uribe and Matt Kemp, who extended his hitting streak to 16 games with a single, continued on their offensive tear. Yasiel Puig, however, was hitless in four at-bats with two strikeouts in the leadoff spot after recently being dropped to seventh in an attempt to spark some offense.
TRAINER'S ROOM
Padres: CF Will Venable left because of a back strain in the fifth and could be out a few days. ... Relief pitcher Joaquin Benoit (right shoulder soreness) played catch and could return by this weekend. ... RHP Blaine Boyer (shoulder fatigue) is a few days behind Benoit. ... OF Abraham Almonte (sprained ankle) took batting practice and ran in the outfield for the first time since getting hurt last weekend. He is expected to play in the upcoming series at Arizona.
Dodgers: Relief pitcher Paco Rodriguez (elbow) had a bullpen session and told Mattingly that he threw at 100 percent velocity. Mattingly said Rodriguez will be evaluated over the next couple of days.
UP NEXT
Padres: They are off Thursday before continuing their trip at Arizona, with left-hander Eric Stults (6-16, 4.55 ERA) on the mound.
Dodgers: After taking Thursday off, they head to San Francisco with Ryu (14-6, 3.16) starting in a crucial series. The left-hander is 2-0 with a 2.08 ERA in two starts at AT&T Park this season.
---