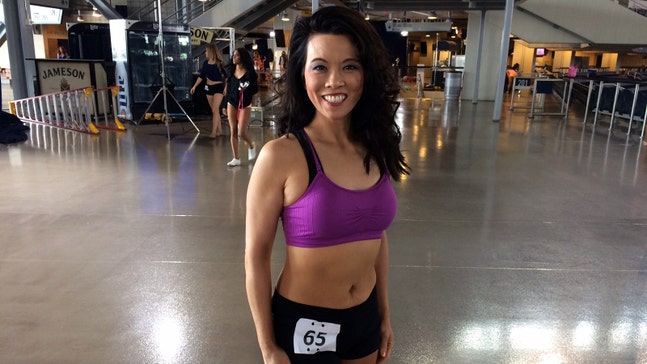 Doctor never quits trying to become Cowboys cheerleader
Published
May. 4, 2015 11:15 a.m. EDT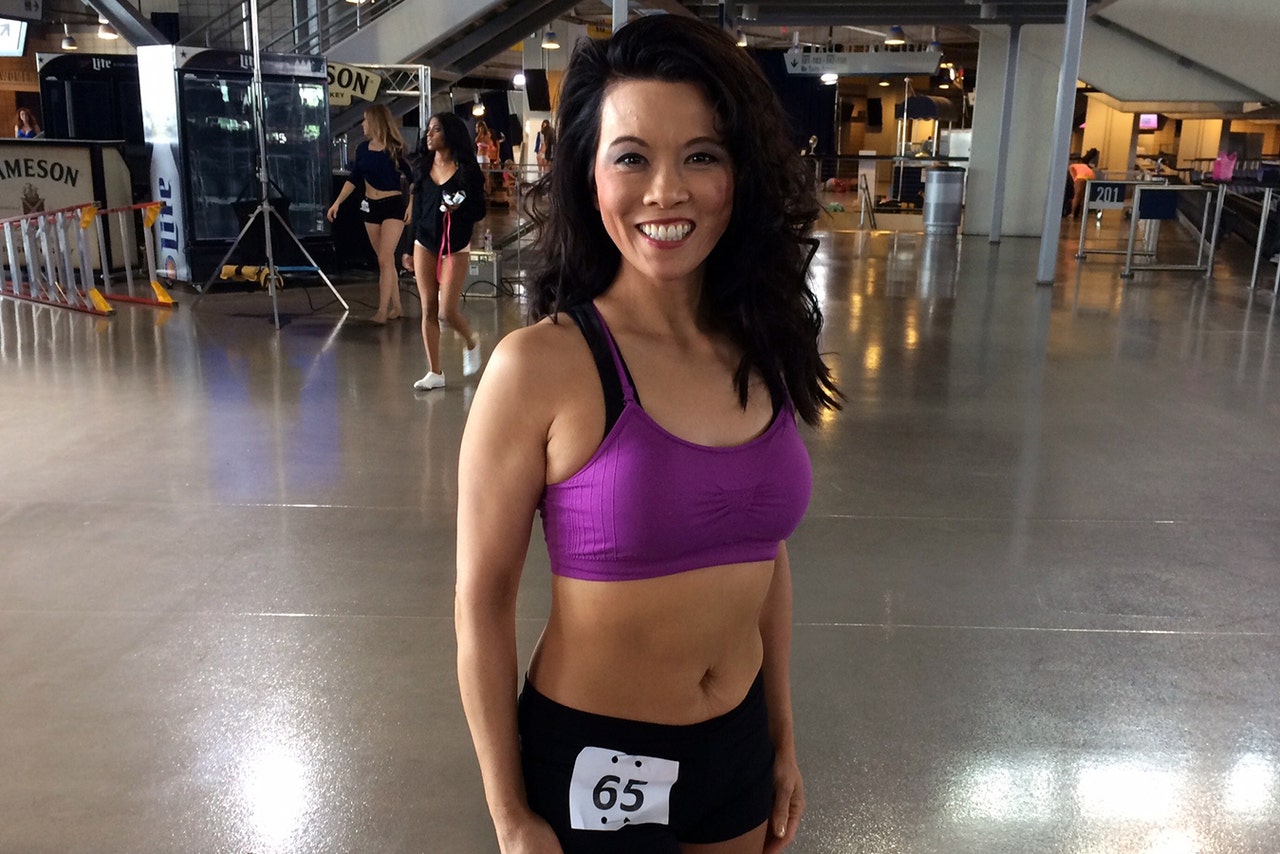 ARLINGTON, Texas -- It's tough becoming a Dallas Cowboys cheerleader.
Some of the best dancers from across the country and world came to AT&T Stadium last week for a chance to make the team. 
Among the more than 500 hopefuls was someone who doesn't exactly fit the typical profile of an NFL cheerleader.
Dr. Chiufang Hwang is a 49-year-old Dallas physician originally from Taiwan with no professional dancing experience, but that hasn't stopped her from auditioning for more than a decade. 
"The first time I tried out for the Dallas Cowboys cheerleaders in 1999, I was 34 years old," she said. "I do not have a dance background, but I just like being here and I love competition."
Being at least 18 years old is the only age requirement to audition. The oldest Cowboys cheerleader to ever make the team was 37 years old. 
"I'm here to promote women and empower women," Cowboys cheerleader director Kelli Finglass told the entire group on Day 1 of the auditions. "Who cares what age you are?"
Hwang has never made it past the first round of cuts and has lost track of how many times she's auditioned, but it's been a few years since her last attempt.
Despite her age, she felt more prepared than ever this time around. 
"I got a choreographer to put together a routine for me," she said. "I listen to the top 40 music a lot more. 
"I think the main thing is the image and weight. You have to keep the weight down. You have to look the part, so I've been doing a lot of weight training. I put a lot more time and preparation into it this year." 
Most of those who audition range in age between 18-25 and are in peak physical condition. 
"They're like my children's age," said Hwang, who has two sons. "I'm not intimated by that. I love it." 
Even with all the hard work she's put in, Hwang still doesn't think she can beat out girls half her age who have been training their entire lives. However, she hopes the judges will see more than what she can do on the dance floor. 
"They're looking for a very experienced dancer," she said. "They're all more highly qualified than I am, but it may open up other opportunities being in front of the judges. This is the best time to be exposed."
Hwang will never give up trying and said she would continue to audition into her 60s. But making the team isn't the ultimate goal. She's already achieved what she's set out to do by just being a part of the audition process.   
"I love being here because I get to see a culture that I was never a part of," she said. "I spent my youth studying to become a physician. I never got to experience what the average teenager does. It's a deeper level for me.
"Next year I'll be 50. I hope they keep letting me come back and don't put an age limit."
CLICK HERE FOR BEHIND THE SCENES AT DALLAS COWBOYS CHEERLEADER AUDITIONS >>
---