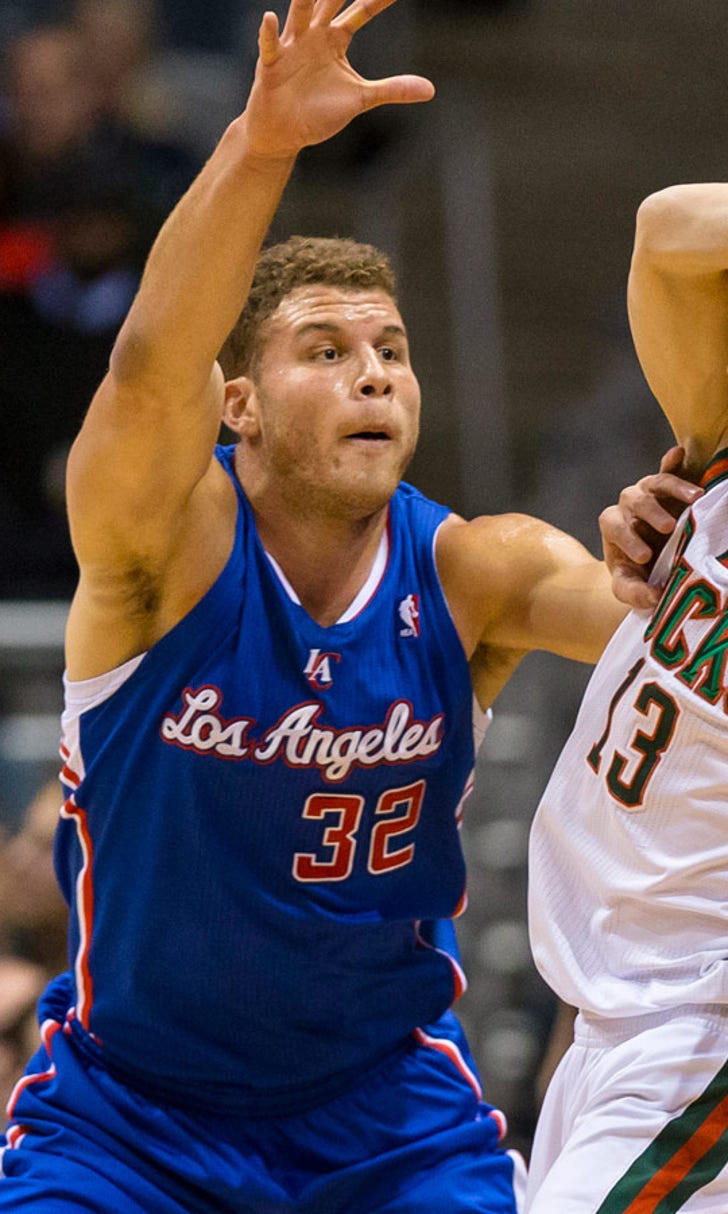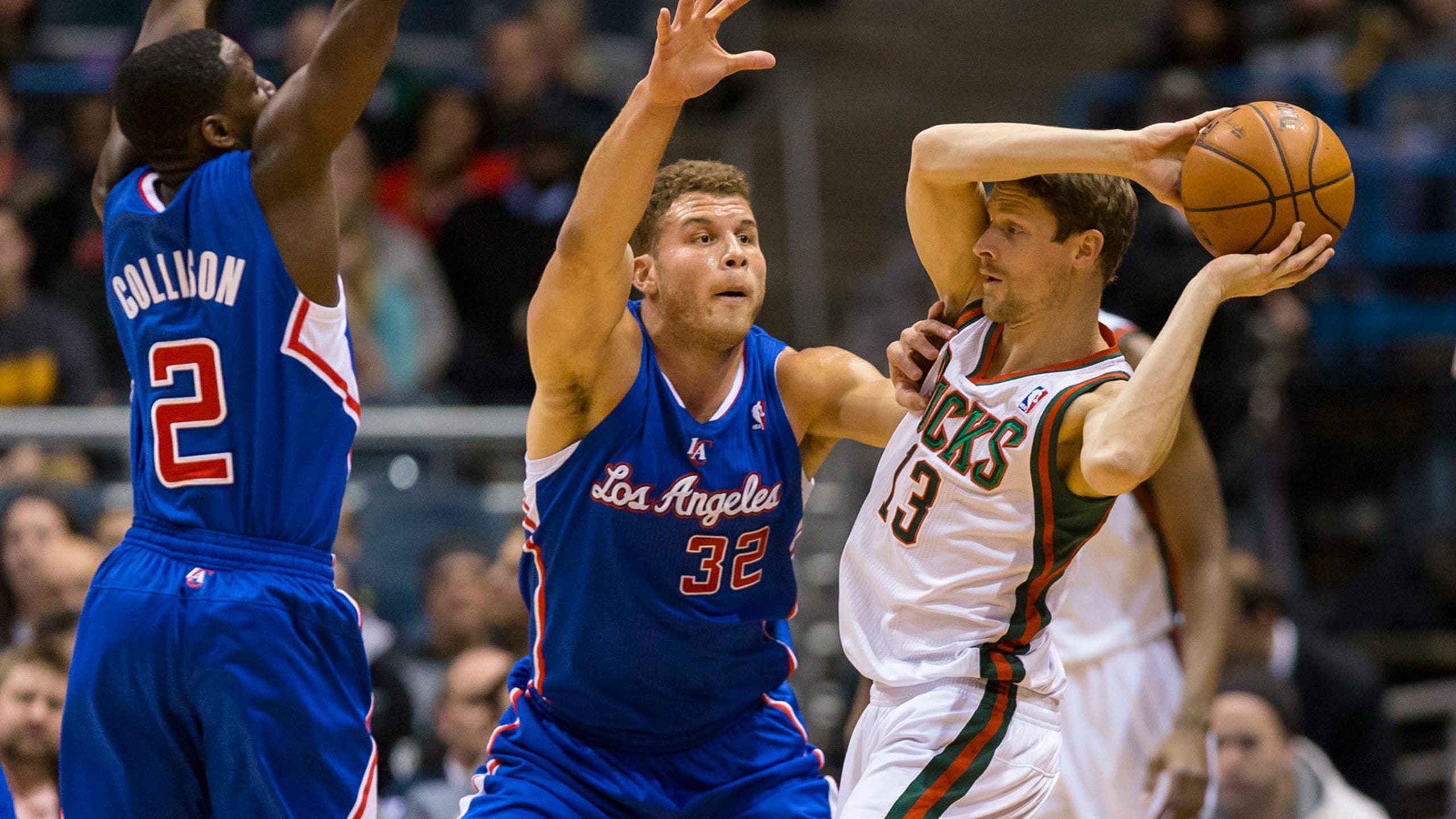 Doc's orders: Hang in there, Bucks
BY foxsports • January 28, 2014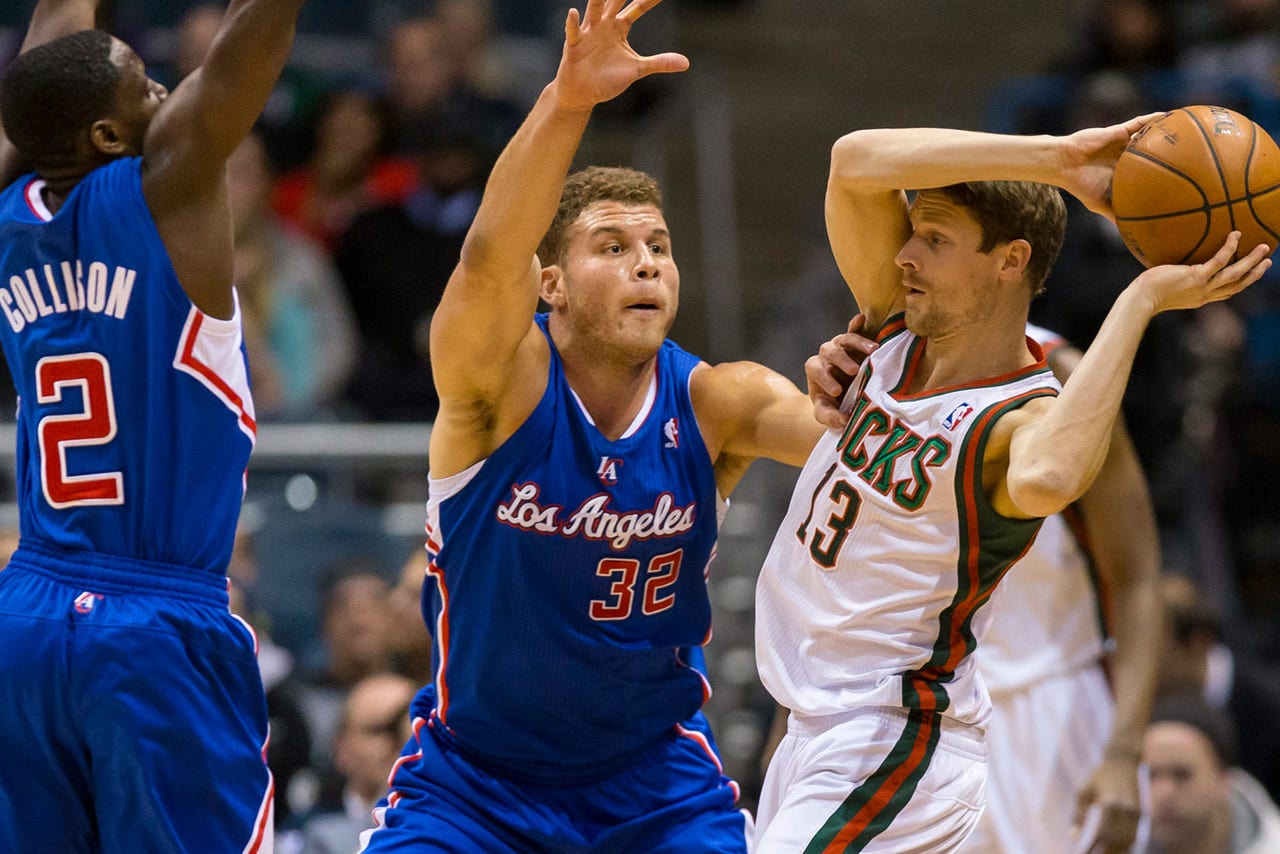 MILWAUKEE -- As Larry Drew was walking off the court, Clippers coach Doc Rivers pulled him aside and whispered something into his ear. The first-year Bucks coach wouldn't reveal exactly what was said to him, but the message was uplifting after Milwaukee carved another notch into an already frustrating season.
Trailing by as many as 39 points in the fourth quarter, the Bucks were routed by 25 or more points for the third time in five games, falling 114-86 to the Clippers in front of 11,126 at the BMO Harris Bradley Center.
Rivers has been where Drew currently is, losing 107 games over two seasons with the Celtics before breaking through to win at least 50 games for four years in a row.
"It meant a great deal," Drew said. "There are things that happen within our coaching fraternity that we look at being pretty sacred. We don't talk on the phone every night or anything like that, but whenever we cross paths -- not just Doc, but other coaches in our league -- we try to maintain that fraternity among ourselves.
"Although we battle one another, we still care about each other because we're all doing something that's not easy to do. There are trials to it, there are ups and downs about it, there are frustrations with it, there's happiness with it. It's nice to hear from a peer that gives you some encouraging words."
Drew probably needed to hear something after another tough night for his team. Milwaukee, playing without O.J. Mayo and Larry Sanders for the second game in a week due to illness, was severely outmatched in every facet of the game to fall to 8-36.
The Bucks seem destined to top the worst record in franchise history, set in 1993-94 when they went 20-62. With 38 games remaining, Milwaukee would need to go 12-26 just to match that mark.
"It's tough but it's called a rebuild," Rivers said. "I've been through two rebuilds and it's hard on the coaches. Every night as a coach, you have to think you are going to win the game and it's hard. The fans have to hang in there, and they will come back."
After calling out his team for a lack of energy and effort in Saturday's 25-point loss to Atlanta, Drew felt the Bucks were much better in that regard Monday. His message during shootaround was to not worry about the Clippers and just focus on themselves, especially how hard they played.
"I thought the energy was better," Drew said. "I thought we played harder, which was what we talked about going into this game. Again, you are playing against a really good team. The focus has to be about going out and correct the things you need to correct."
It's hard to see because the loss was so lopsided yet again, but the Bucks did put forth a better effort. The Clippers were just too good, even without all-star point guard Chris Paul. It would have taken an effort of epic proportions for Milwaukee to have beaten a team like Los Angeles.
"I think we responded well," Bucks forward John Henson said. "You also can't overlook the fact we were short-handed two key players. That kind of hurt us a little bit, but that's no excuse. We've got to be better."
Frustrations were running high after the game; Brandon Knight even let some out during a timeout on the bench. Drew has a challenge on his hands trying to prevent things from boiling over with so much time left in a trying season.
"I think just from a coaching standpoint, just remind them we can look at this and feel sorry for ourselves, but we're still doing something we enjoy doing," Drew said. "We are in a situation, no, it's not a fun time, but certainly there are worse situations to be in. I keep reminding our guys, as bad as you think it is, somebody has it even worse.
"Let's keep things in perspective. Yes, this is a game and we're paid to pay, but let's keep things in perspective as far as what else you could be doing and there are things that are even more important. There are players throughout their NBA career that have gone through tough situations."
Out again: The Bucks were without guard O.J. Mayo and center Larry Sanders on Monday due to flu-like symptoms, as the pair missed their second game in a week due to illness.
Guard Gary Neal was also said to have an illness, but he suited up though he did not play for the 10th time in 11 games.
Drew adjusted the starting lineup again, going with Knight, Giannis Antetokounmpo, Khris Middleton, Ersan Ilyasova and Henson. That starting five is now 0-3 on the season.
Follow Andrew Gruman on Twitter
---