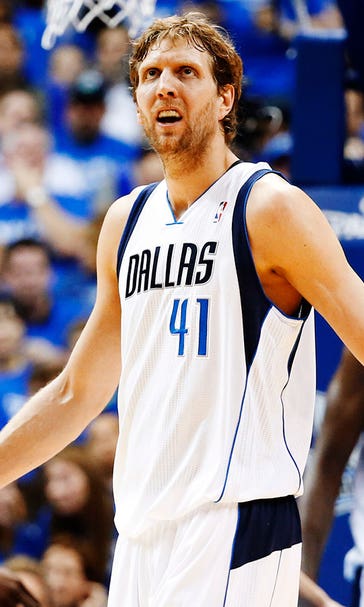 Dirk Nowitzki's new deal with Mavs is first domino to fall
BY foxsports • July 3, 2014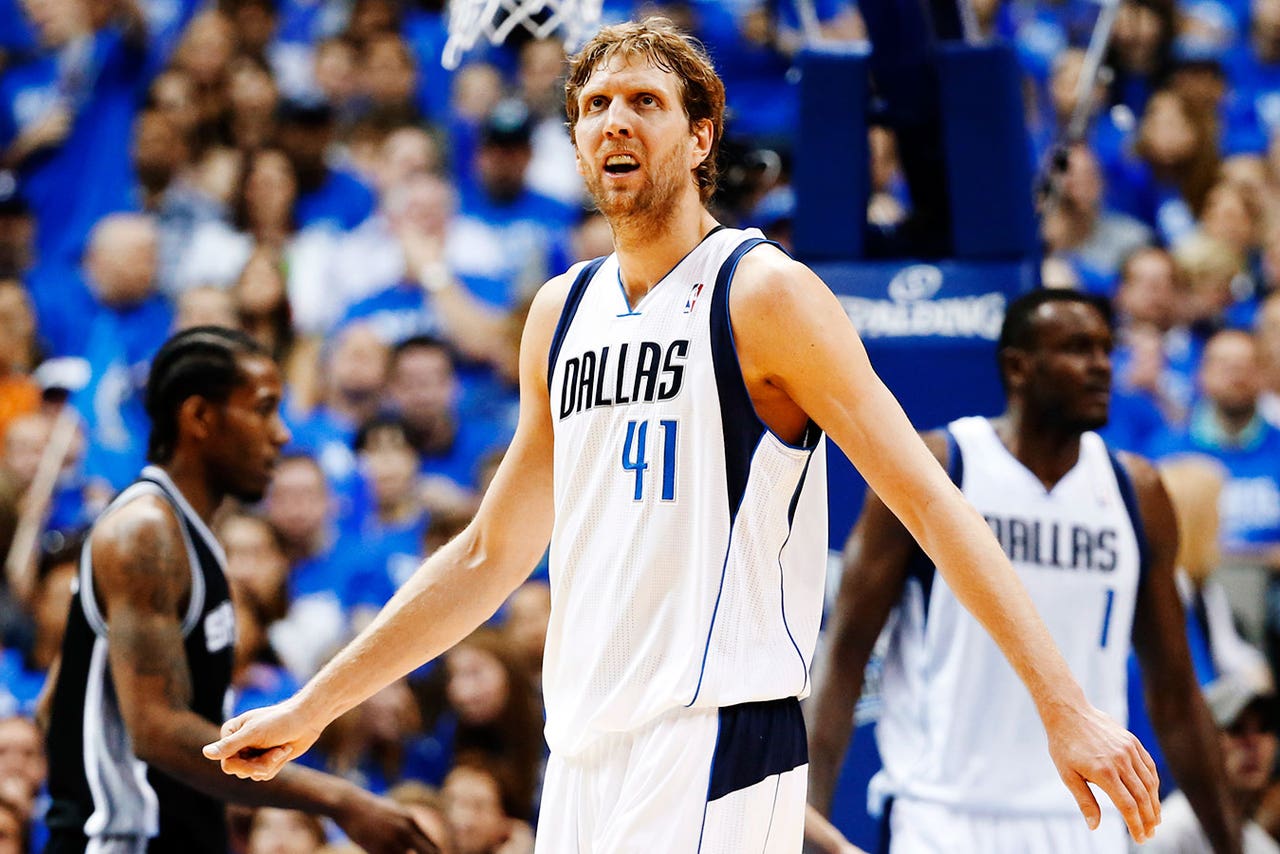 The Dallas Mavericks have their anticipated deal with Dirk Nowitzki with what ESPN reports is in the $10-million-a-year range for three years.
There could be some creativity tucked into that $30-million package, including a player option -- though apparently not of the sort we have described here.
Indeed, the structure of this deal -- at numbers that mirror Tim Duncan's contact in San Antonio -- is largely predictable ... if you predicted that Carmelo Anthony wasn't going to land in Dallas.
The Mavs are not finished with that dream, of course. (They must "run out the grounders.")But as Melo moves on Thursday to meet with the Lakers and the Knicks, it's clear, based on the dollars and sense, that his first-year max of $22.5 million and the Mavs are not an ideal marriage. ... And that this was always a One-Percent Thing.
Dirk took less than he could've demanded in his last deal (four years and $80 million) and is doing the same now. His "shared sacrifice'' leaves room for a free agent (or two, depending on the talent tiers) to say yes to Dallas. ... something that occurs all too rarely for Mavs fans exasperated by the franchise's dry-powder pursuits.
Dallas entered this process with about $26 million of room. Dirk's deal (which can be officially signed on July 10) subtracts from that total. Cleveland's Luol Deng, the subject of Mavs trade talks last February, is a post-Melo target.
It is a mistake to take Dirk and his largesse for granted here. At 36, he remains not only the face of the franchise but an iconic presence in the city of Dallas, the state of Texas and beyond.
However, working out Nowitzki's deal doesn't exactly represent "work.'' His "shared sacrifice" should be appreciated ... but the Mavs still need stars with whom he can share.
---