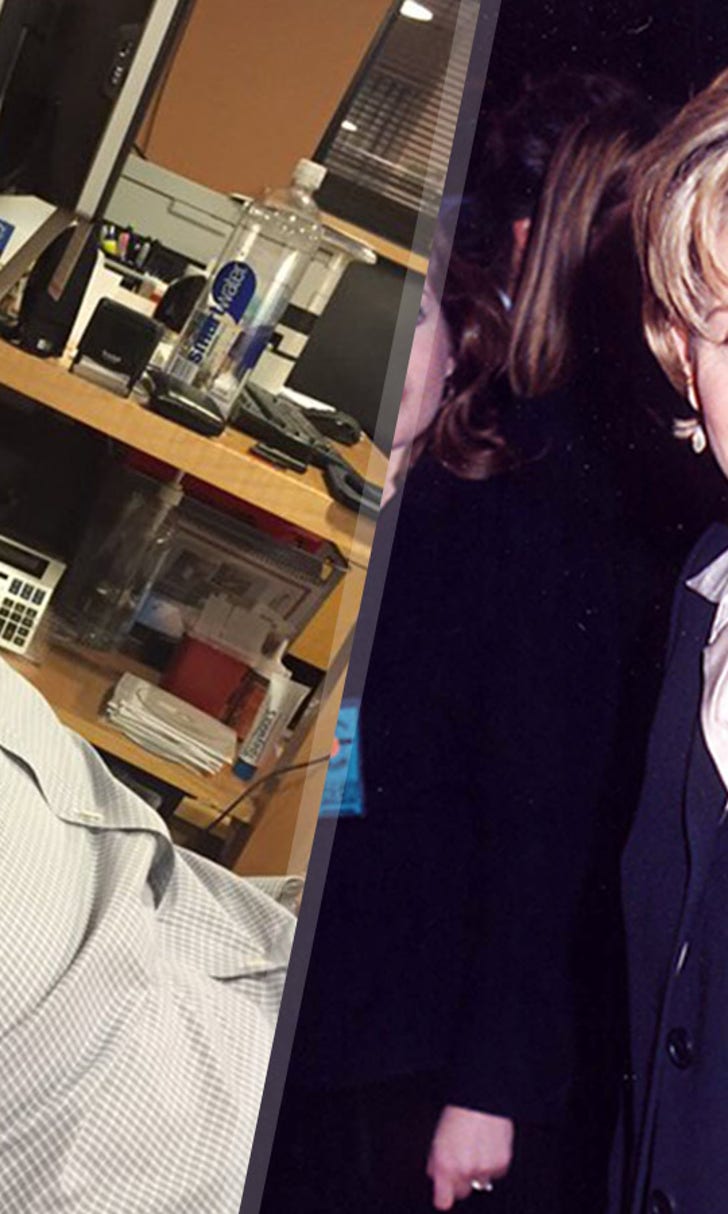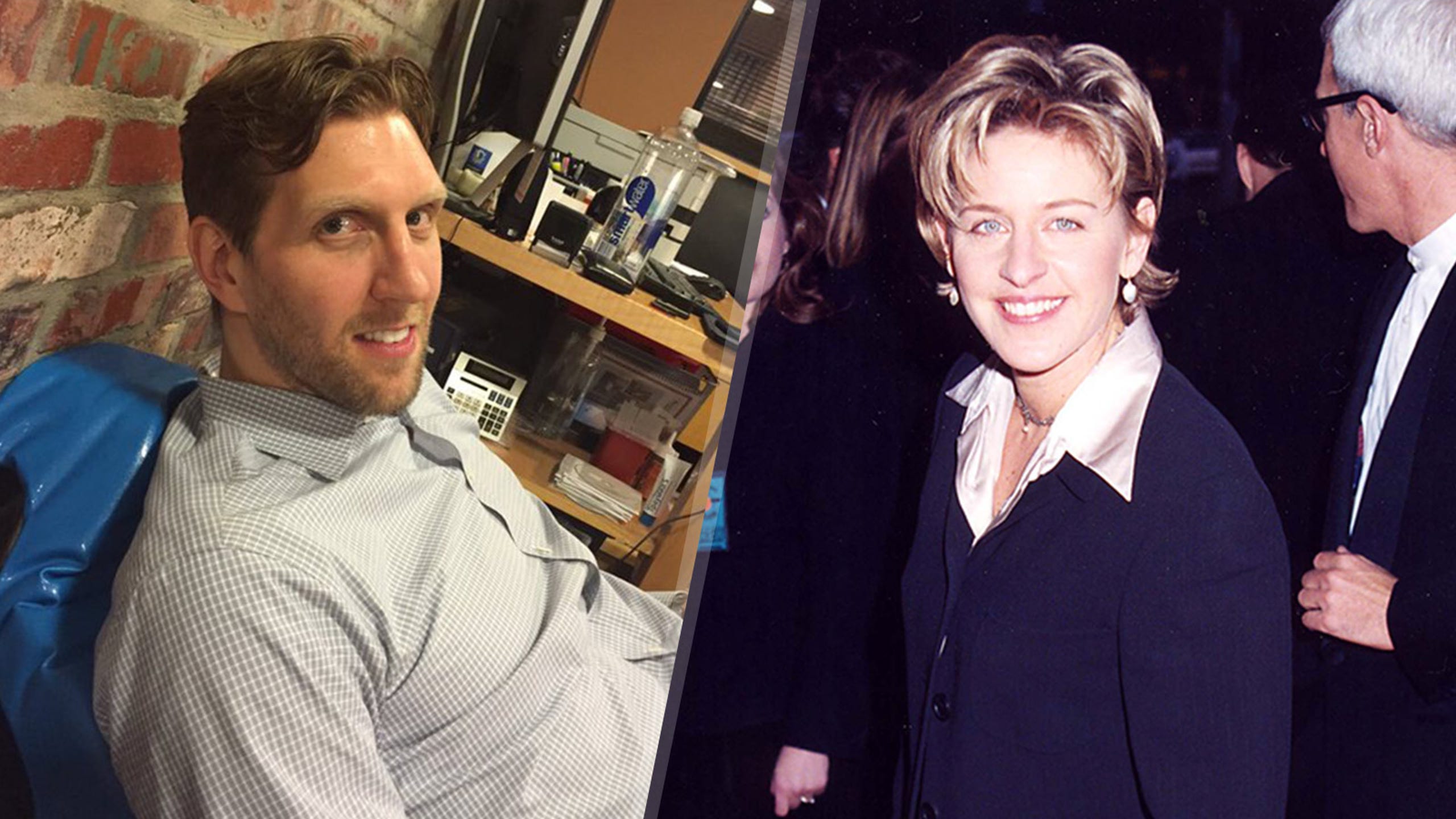 Dirk Nowitzki's Mavericks teammates are ripping him over his 'Ellen DeGeneres' hairdo
BY Brett Smiley • February 1, 2016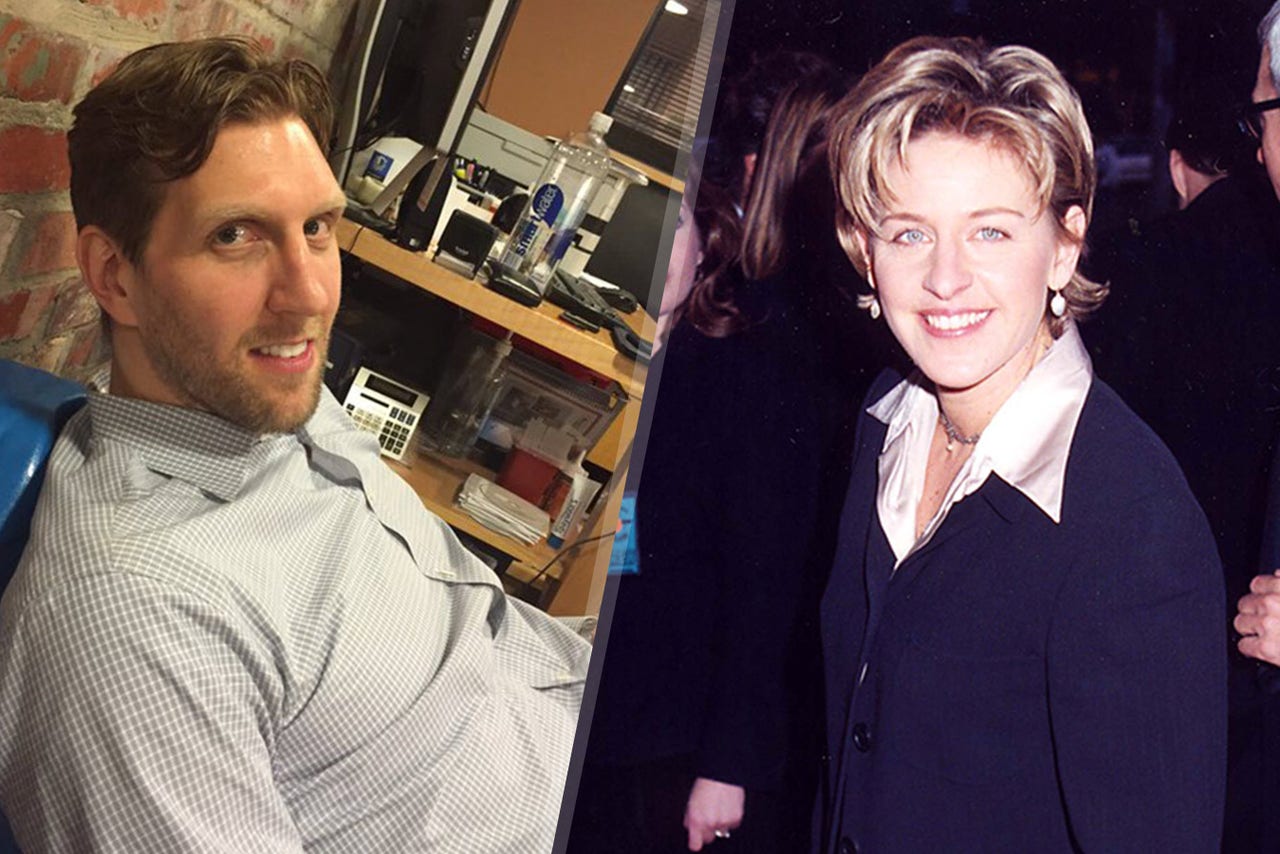 Last we saw Dirk Nowitzki on the court, he was sporting his typical, shaggy brown-haired 'do. That's no more.
The affable big man got a haircut recently and quite liked it himself. Unfortunatley his teammates think he looks like Ellen Degeneres and they're giving him a verbal beating over it.
And it's not just the veterans, the entire organization is ripping Dirk. Listen to how forward Chandler Parsons tells it (transcript below):
"It's so bad. It's so bad." Parsons said. "He came in here too, feeling himself, thinking we were going to love it. And everybody -- we had ball boys crushing him, coaches, everybody on the team. I have a feeling he's going to change it here soon because he can't take the beating we're giving him."
Courtesy of Dallas Mavericks reporter Tamara Jolee, here's a look at many of Dirk's styles over his 18-year career, from '90s Bowl Cut Dirk to Caveman Dirk to Degeneres Dirk:
But remember as Kobe has taught us, Mavs, Dirk can dish it as well as he takes it.
Dallas is back in action Monday night when Ellen & the Mavs visit Atlanta.
---
---