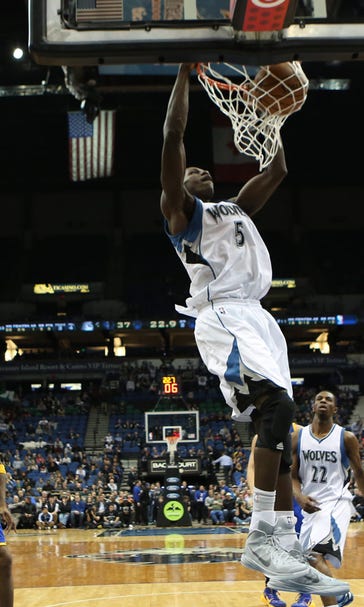 Dieng feeling benefits, detriments of being Wolves' only healthy center
December 16, 2014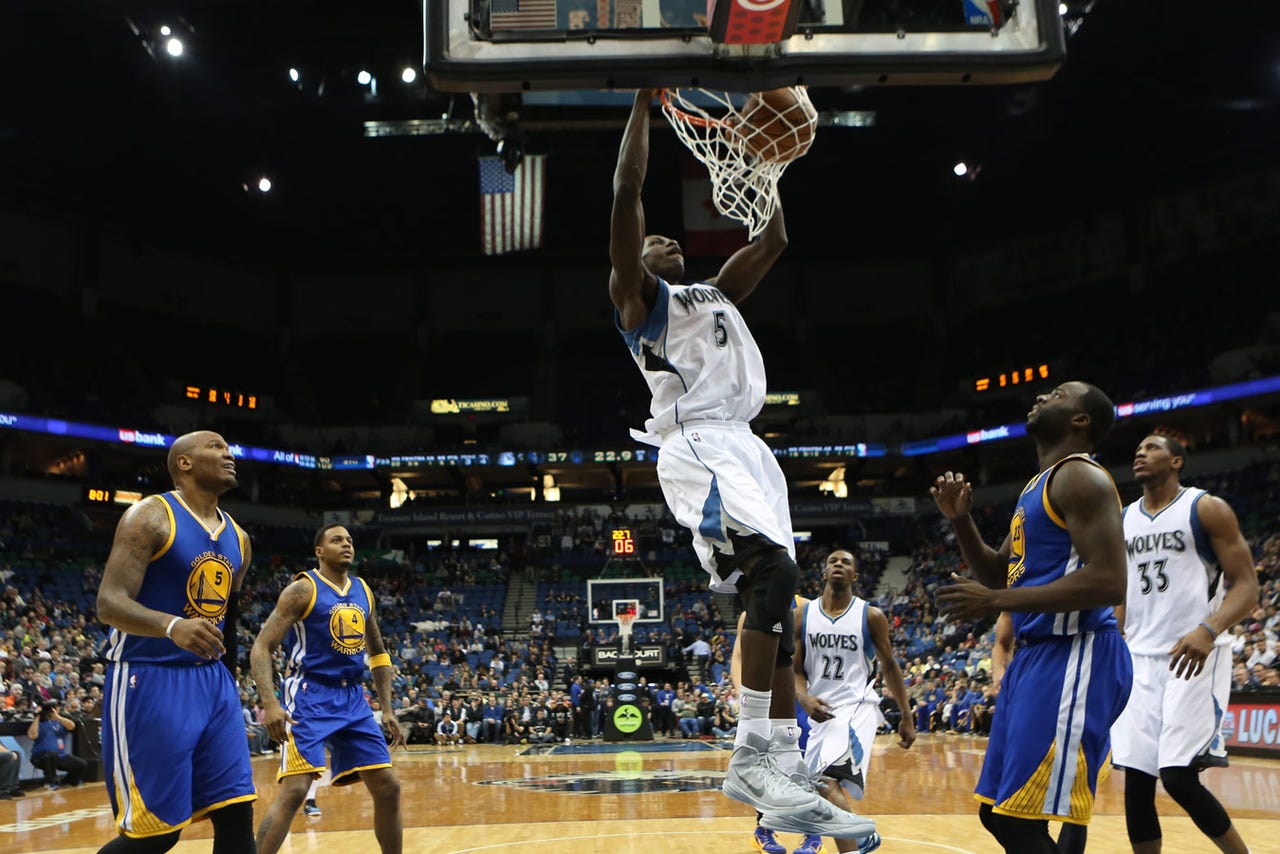 MINNEAPOLIS -- In Year 2 of his NBA career, Gorgui Dieng's existence has become a lonely one.
Sure, he's well-adapted to the Twin Cities by now. He lives within minutes of the Target Center, where he's forged chummy relationships with coaches and teammates, and even closer to the University of Minnesota and old pal/Gophers coach Richard Pitino. Polite and respectful, Dieng has put down roots here, especially after spending much of the summer in Minneapolis.
But when it comes to the game itself, the Timberwolves center is on an island.
He's the only true five on a depleted roster. Therein lies opportunity, yes, but also confines.
When Nikola Pekovic is healthy, Dieng can come off the bench and play with unbridled energy around the rim. But the Wolves' starting center remains out indefinitely with an ankle injury, likely until the middle of January.
And when Dieng's started in Pekovic's stead, he used to have Ronny Turiaf to back him up, sheltering him from overextended minutes and the sometimes inevitable prospect of foul trouble. But Turiaf underwent arthroscopic surgery on his right hip Tuesday in New York and is out for the year.
No more. Dieng's alone, a developing talent playing twice as many minutes as he did last year with a margin for error that's twice as small.
"We're asking him to do so much," Saunders said. "He's tried to save some of his energy just to be able to stay in games. It's hurt him a little bit, just in terms of his productivity when he's on the court, because he's got to be there for so long.
"We're just asking him to do a lot in a role that he probably wasn't ready for."
Since he was drafted 21st overall last summer, Dieng has maintained the stoic, straight-laced notion that his hard work behind the scenes will prepare for him for any situation that arises.
But even the towering Senegal native admits this is a little bit different.
"I've been playing well," Dieng says. Then he corrects himself. "I mean, I'm playing a lot of minutes. Not well, but a lot of minutes."
Actually, both are accurate. Starting 15 of Minnesota's 23 games, Dieng averages 8.6 points on 51.8 percent shooting, eight rebounds, two assists, 1.3 blocks and 1.1 steals per game. His field-goal percentage ranks him first among players in his draft class this season, and he has more rebounds than any other 2013 draftee, too.
After parlaying a strong conclusion to last season -- which earned him second-team all-rookie designation -- Dieng is far ahead of where he was at this point a year ago. Twenty-three games into 2013-14, he'd appeared in just 13 games, averaging 5.8 minutes, 1.5 points on 41.2 percent shooting and 2.1 rebounds per game.
This season, Dieng is playing 26.9 minutes per game. All of last season, even with Pekovic out down the stretch, Dieng averaged 13.6.
And that's where the issues arise. Dieng is a high-wired paint defender, but he has to back off at times in order to stay out of foul trouble.
If he fouls out, Minnesota is down to 6-foot-8 small forward Robbie Hummel and roster-exemption pickup Jeff Adrien, who's just 6-7, at center.
"I think he's been tentative at times," Saunders said. "I think early in the games, he's been tentative because he doesn't want to pick up that quick foul. When he does pick up the quick foul, he has a tendency to kind of relax a little bit."
Said Dieng: "When I play 18, 20 minutes a game, I can just go out there and foul people. When you know you're going to play 30, 40 minutes, you've got to think a lot before you do something. You've got to play smart, because we're not going to play a 6-7 guy at the center position.
"That's not helping us."
Turiaf, who's appeared in just two games this year, was scheduled to have surgery on his injured hip Tuesday. There's a chance he misses the rest of the season.
So the onus is on Pekovic to get healthy after re-aggravating the ankle that plagued him the second half of last season. He also had a sprained wrist that's since healed, but his ankle's latest tweak came during conditioning while his wrist had him sidelined.
"We need Pek back," Dieng said. "We can share minutes."
That's from a present team perspective. But long-term, the increased workload could benefit Dieng, whom Saunders believes can be a bona fide NBA starter for years.
There's no substitute for in-game experience in a player's development, Saunders says, and his second-year center agrees.
"Everyone in this league wants to play a lot of minutes," Dieng said. "If I get to play a lot of minutes, that's good for me."
Follow Phil Ervin on Twitter
---