Diamondbacks-Giants game plays host to UFO?
BY foxsports • July 19, 2013
McCovey Cove -- the portion of San Francisco Bay just beyond the right-field bleachers at the Giants' AT&T Park -- is a spot seemingly frequented by odd people and odd things.

Kayakers used to flood the area in hopes of catching home run balls, but more recently, McCovey Cove has seen a man with a jetpack, a water polo match and a DeLorean hovercraft (yes, really).

But what showed up Friday night during the Giants' game against the Diamondbacks might have been the weirdest yet.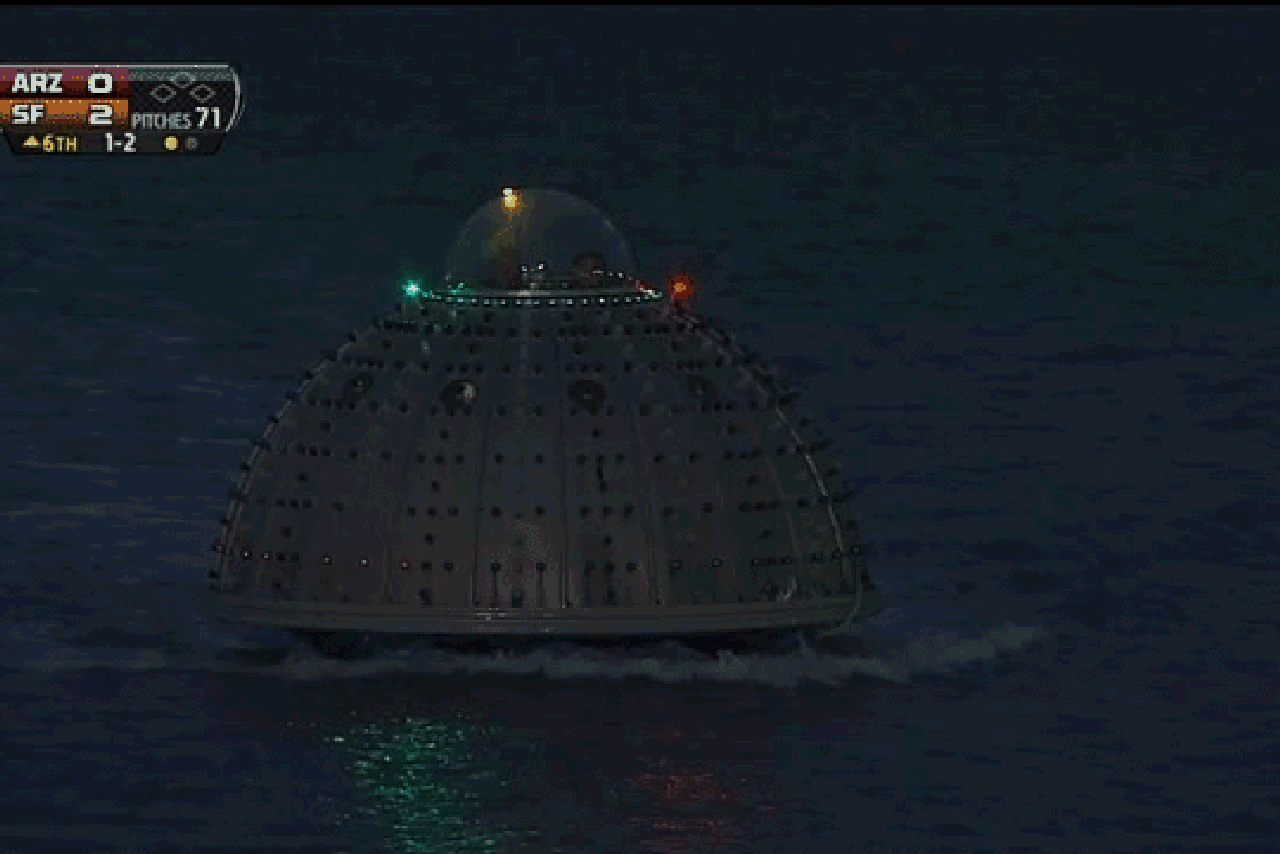 What is it? Your guess is as good as ours. For now, mark it down as a UFO -- an unidentified floating object.

---