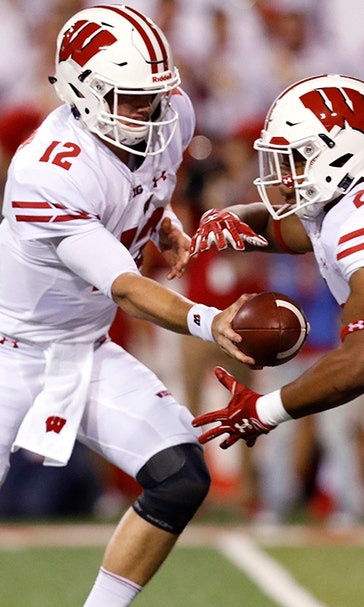 Despite undefeated record, Badgers still susceptible to cold streaks
October 16, 2017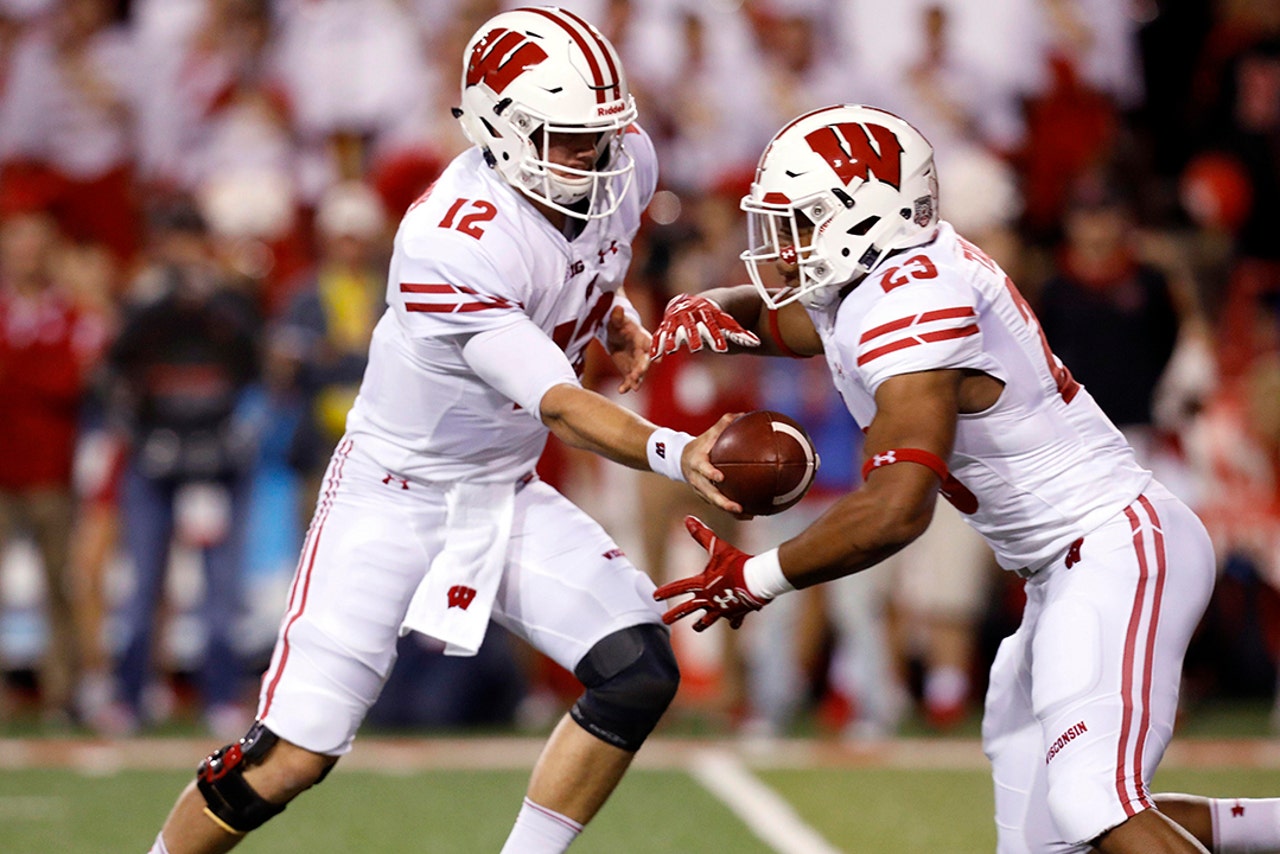 MADISON, Wis. -- No. 5 Wisconsin can look unstoppable at times with a punishing rushing attack and efficient passing game.
Coach Paul Chryst is hoping to correct the long spurts of mistakes and inconsistencies that have plagued the offense at times during the first half of the season for the Badgers (6-0, 3-0 Big Ten).
"A lot of the negatives come from indecision," Chryst said Monday. "If you can make sure that your players know what they're doing, know how to do it, understand it, then they go out and play. There is a lot you can do during the week and need to do."
Jonathan Taylor has emerged as a go-to player, earning his third Big Ten Freshman of the Week award after recording a career-high 30 carries for 219 yards and one touchdown against Purdue on Saturday.
Wisconsin scored more than 30 points in each of its first five games. But after scoring touchdowns on their first two possessions against the Boilermakers, the Badgers were held to a field goal the rest of the way in a 17-9 victory .
Wisconsin had a punt blocked, eight penalties and three turnovers. The offense hopes to make corrections when the Badgers host Maryland (3-3, 1-2) this weekend.
"That's definitely something that can cause us to lose games. We have to be sharper there. We can't afford it," left tackle Michael Deiter said. "It's something we can clean up."
Chryst, though, did like how his team finished against Purdue. The Badgers took advantage of linebacker Leon Jacobs' interception at the Wisconsin 13 to grind out a 16-play, 77-yard drive that consumed the final 8:14 of the game.
The stout defense limited the Boilermakers to just three field goals.
"Sometimes our offense might put us in that predicament, but that's why they feel like they've got one of the best defenses in the nation," cornerback Derrick Tindal said after the game. "We get them out of there and we help them out. You can't stop our offense for too long, not with Jonathan Taylor in the backfield."
NOTES: Jacobs was named Big Ten Defensive Player of the Week. . DE Chikwe Obasih (left leg) will miss a sixth straight game. . Starting WR Jazz Peavy (right leg), who missed the Purdue game, is listed as questionable on the injury report along with RBs Taiwan Deal (right leg) and Chris James (left leg), WR Danny Davis (left leg) and DE Isaiahh Loudermilk (left leg).
---
---