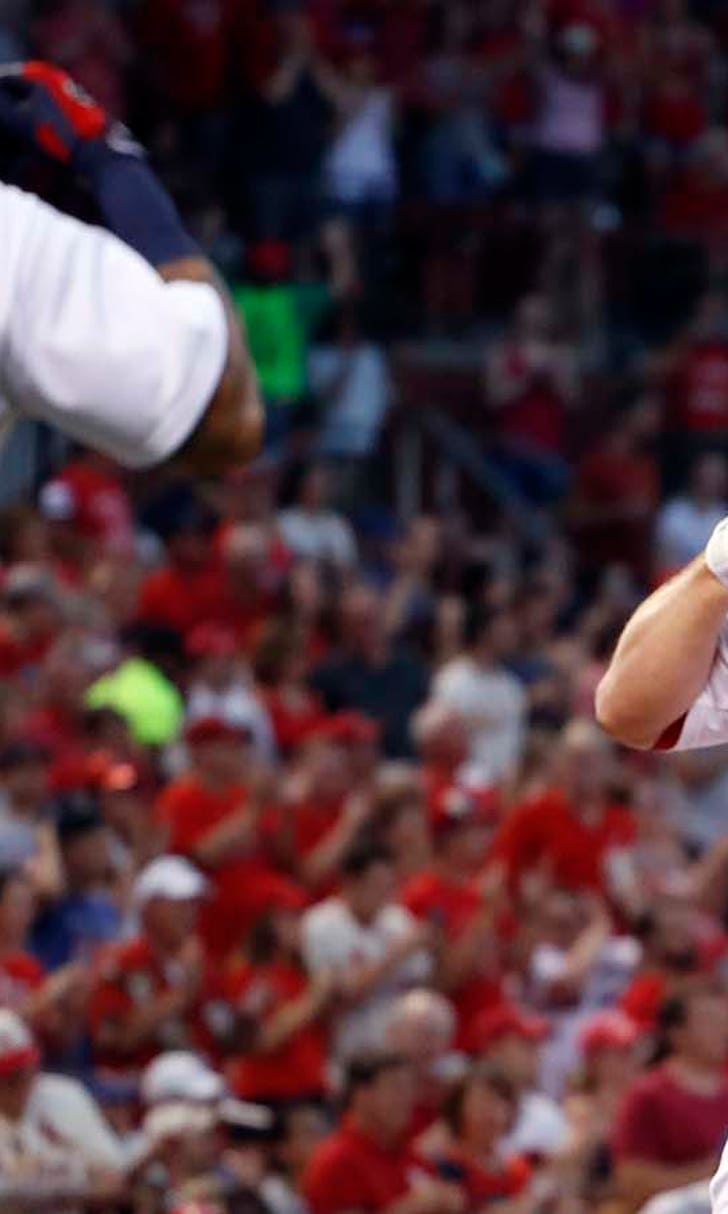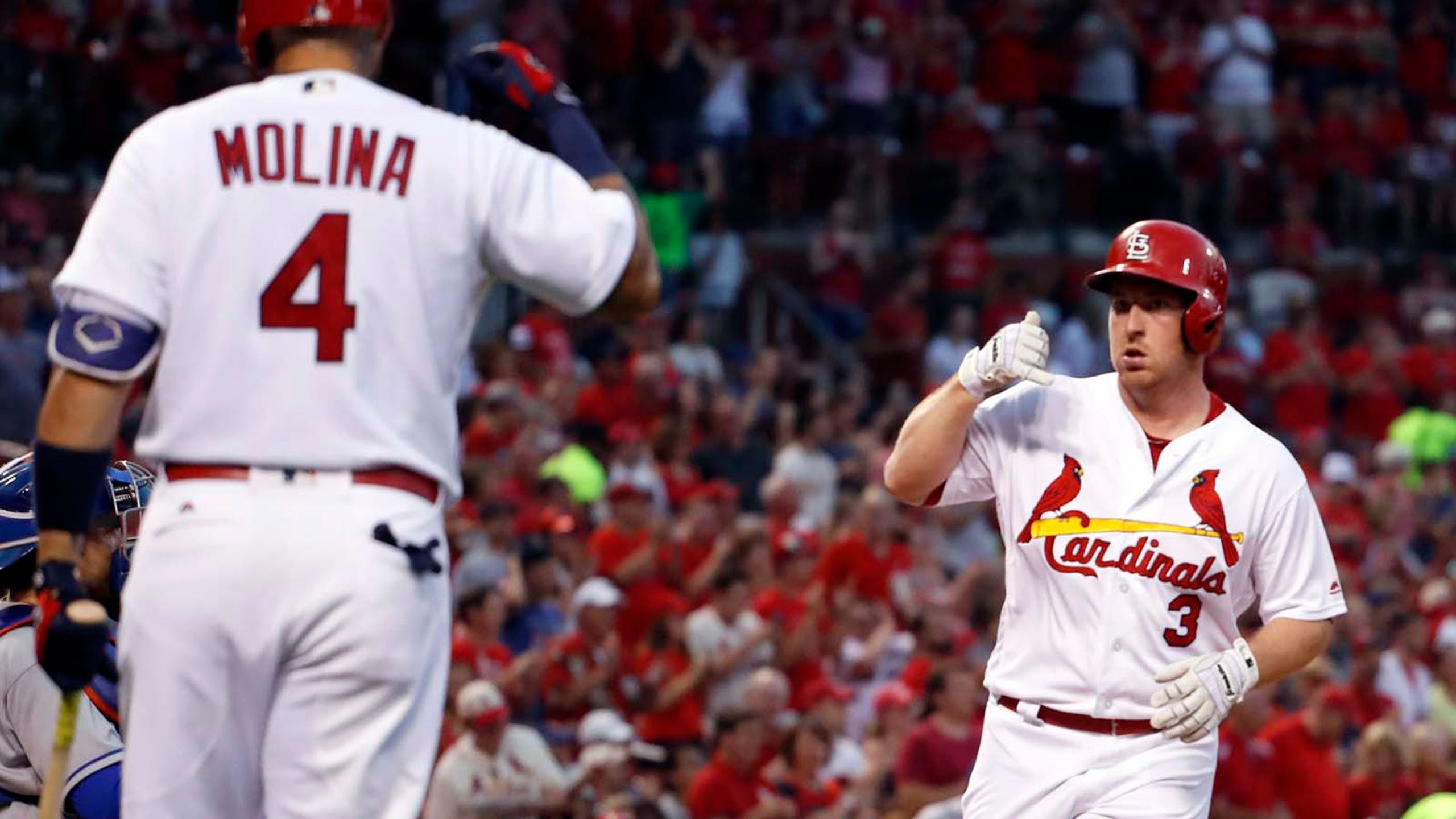 Despite hitting four homers, Cardinals fall 6-5 to Mets
July 8, 2017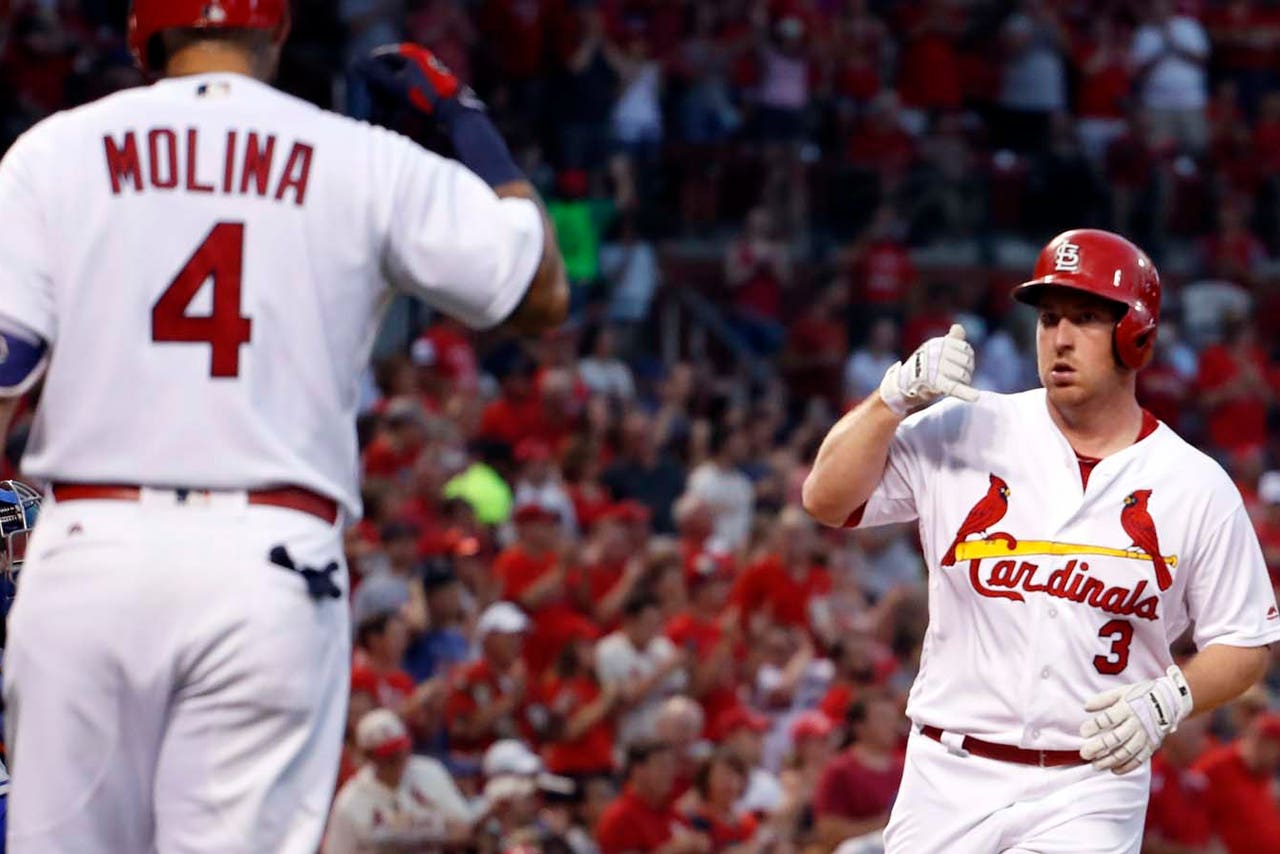 ST. LOUIS -- Even when he couldn't keep the ball in the park, Jacob deGrom kept the Mets in the game.

And they hit enough homers of their own to win it.

Jose Reyes and Jay Bruce hit solo home runs to help deGrom win his fifth straight decision, and New York beat the St. Louis Cardinals 6-5 on Friday night.

Bruce's homer in the fifth gave broke a 4-all tie. It was his 11th home run in 61 career games at Busch Stadium.

deGrom (9-3) gave up four runs, all on solo homers, in seven innings. It was the first time in his career that deGrom gave up four home runs in a game, but it was good enough to tie his career-best winning streak set in 2014.

"Our guys kept putting up runs for me," deGrom said. "They'd get a lead, then I'd give it up and they'd get another lead. I figured it was time to figure something out. A couple of those balls, I don't know if they should have got out but whatever."

deGrom gave up all four runs before throwing his first pitch from the stretch.

"He had great velocity tonight but location was off," Mets manager Terry Collins said. "Everything was up in the zone. He just didn't have his command, but you look up and he was still out there in the seventh inning."

Addison Reed earned his 15th save in 17 chances.

Reyes and Bruce each reached base three times and Reyes scored twice. T.J. Rivera also reached three times and drove in two runs.

"I feel like a pitcher's true job is to keep you in the ballgame and give you a chance to win," Bruce said. "Jake did that tonight. Gave up four solo home runs, but otherwise kept us in it and gave us a chance. The ace isn't going to pitch like an ace every single time, but if he can keep you in it that's huge."

Cardinals starter Carlos Martinez (6-8) struggled again, giving up five runs in five innings for a second straight start while failing to record a perfect inning.

"My sinker wasn't working. It just wasn't going as planned as I usually have it and all my pitches were landing right in the middle," Martinez said through an interpreter.

Reyes' second home run in two games gave the Mets a 2-0 lead. Randal Grichuk and Paul DeJong led off the Cardinals' third with back-to-back homers to tie it. It was the third time this season that St. Louis has had back-to-back home runs.

Travis d'Arnaud had an RBI single and Curtis Granderson followed with an RBI double to regain a 4-2 lead for the Mets in the fourth.

Dexter Fowler and Jedd Gyorko repeated the back-to-back homer act to lead off the fourth, tying it at 4. It is the first time the Cardinals have had two sets of back-to-back homers in the same game since May 2, 2016.

DeJong went 3 for 3 and was just a triple away from the cycle. Gyorko had a pair of hits and drove in two runs.




NO COLON

The Minnesota Twins signed RHP Bartolo Colon to a minor league contract, ending speculation that the Mets would reunite with the 44-year-old.

"We made a strong effort to re-sign Bartolo," Mets general manager Sandy Alderson said in a statement. "But he decided to go elsewhere."

TOP PICK SIGNED

The Mets have signed their first-round selection, LHP David Peterson, the 20th overall pick in the 2017 first-year player draft. Peterson, 21, who signed for $2,994,500, will be assigned to Class A Brooklyn. He went 11-4 with a 2.51 ERA and a school-record 140 strikeouts this year at the University of Oregon.

WELCOME BACK

Fowler (right heel spur) was activated from the 10-day disabled list before the game and OF Jose Martinez was optioned to Triple-A Memphis. His solo homer moved him into a tie with Matt Carpenter for the Cardinals' team lead in homers with 14.

TRAINING ROOM

Mets: OF Michael Conforto (bruised left hand) is with the team and is expected to be activated from the disabled list on Saturday.

Cardinals: LHP Kevin Siegrist (cervical spine sprain) started a rehab assignment at Double-A Springfield on Friday.

UP NEXT

Mets: RHP Zack Wheeler (3-5, 5.01 ERA) received a no-decision in 3 2/3 innings on July 1 in his first start since coming off the disabled list with biceps tendinitis. It will be his first career start against St. Louis.

Cardinals: RHP Adam Wainwright (9-5, 5.48 ERA) has earned the win in his last two starts, even though he gave up six runs in five innings against Miami in his last start on Monday. He is 3-5 with a 5.03 ERA in 11 career appearances against New York.
---
---