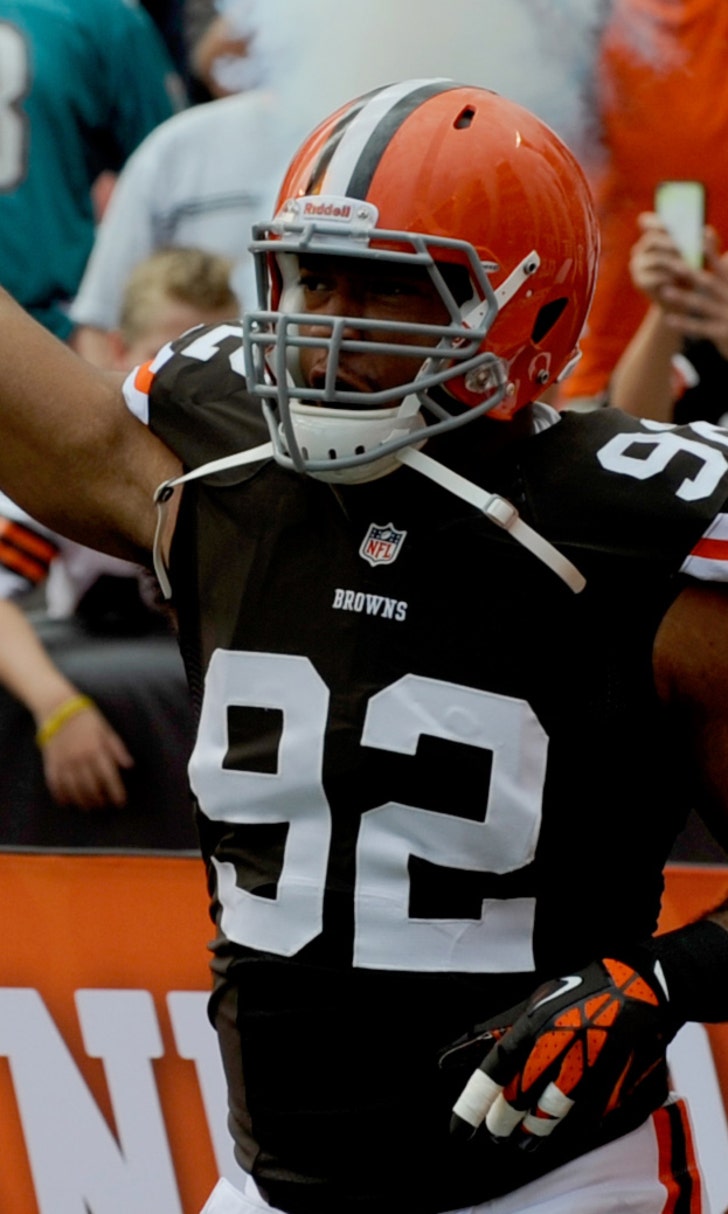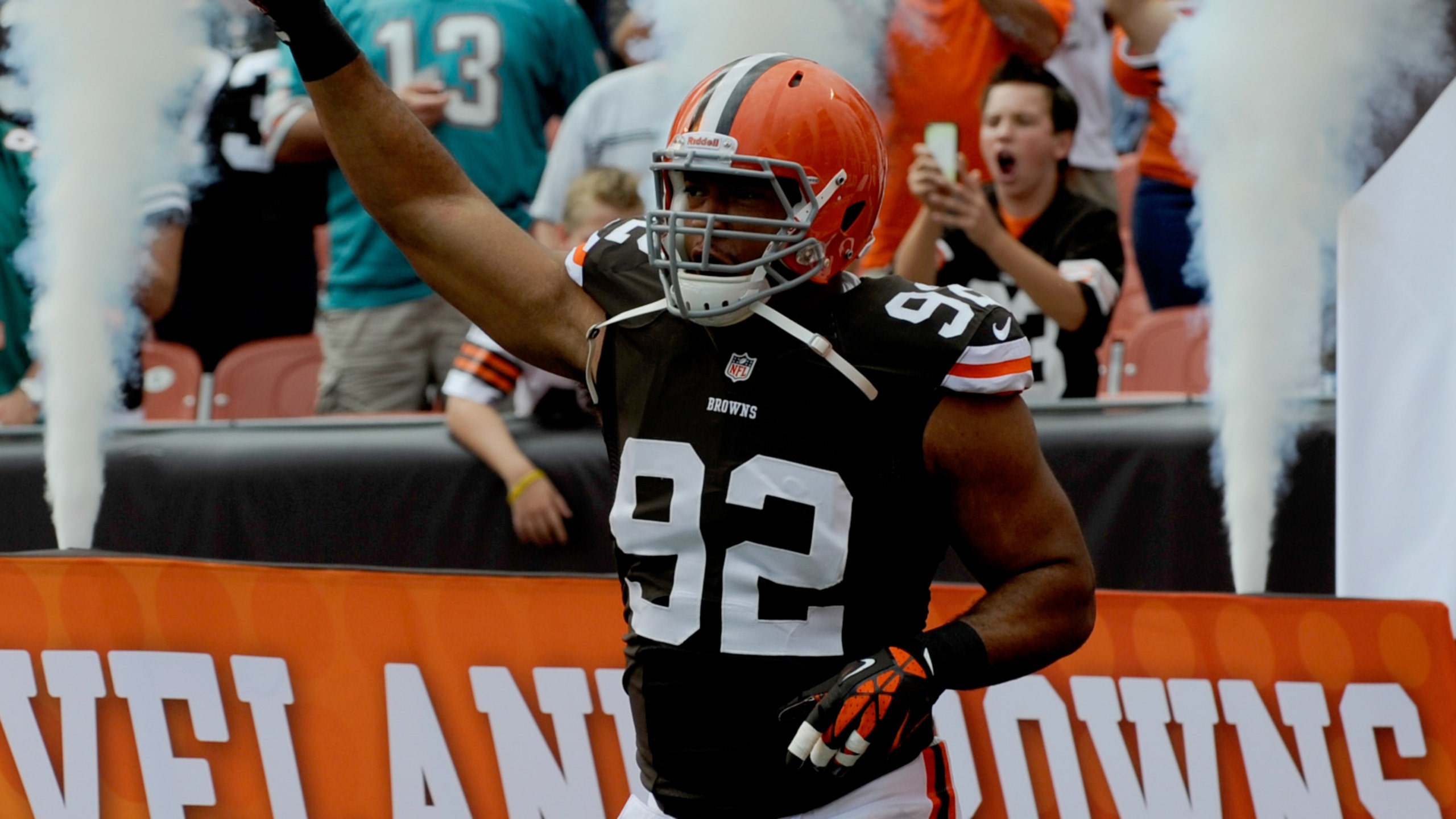 Desmond Bryant voted Browns' 2014 Ed Block Courage Award recipient
BY foxsports • December 9, 2014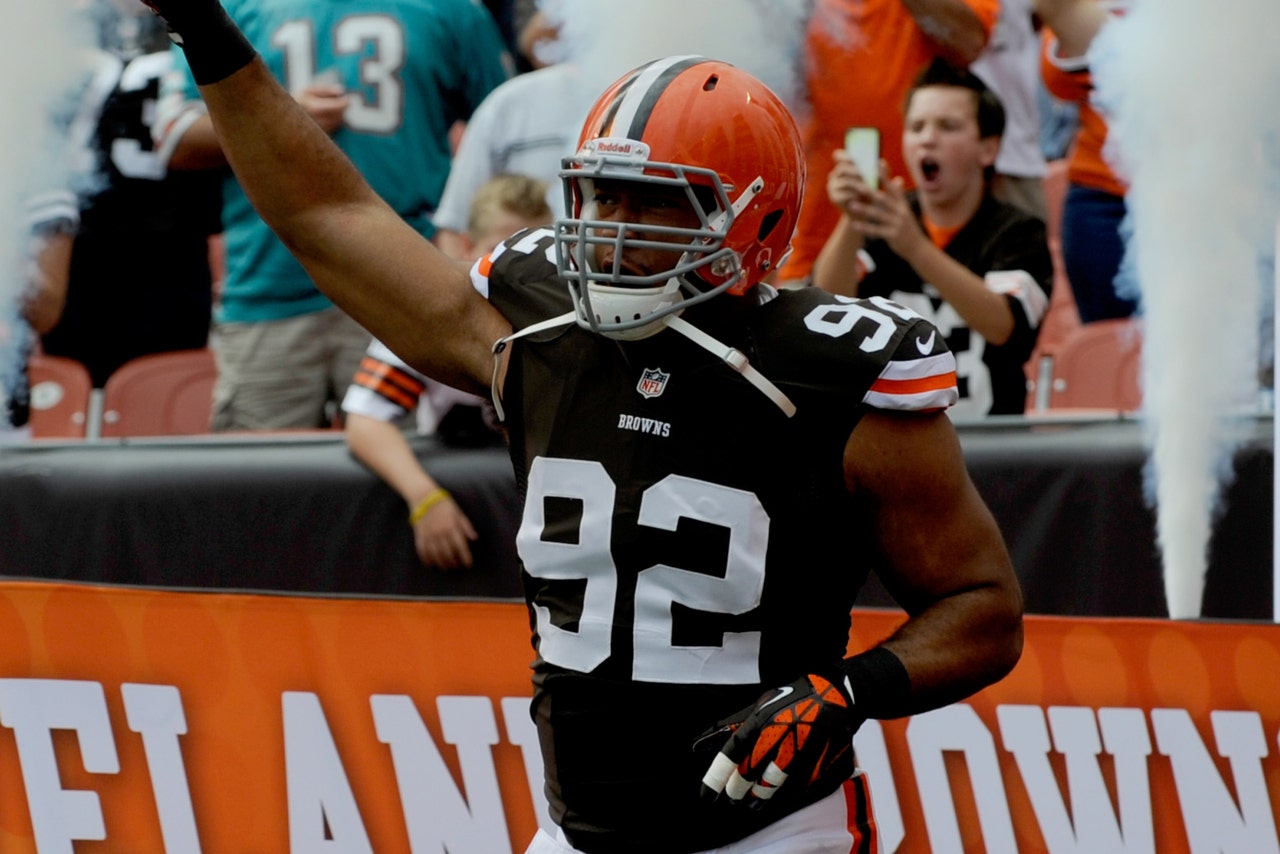 BEREA, Ohio -- Cleveland Browns DL Desmond Bryant has been chosen by his teammates to receive the 2014 Ed Block Courage Award.
The Ed Block Courage Award is given annually to a member of each of the 32 NFL teams who exemplifies the qualities of Ed Block, the former head athletic trainer of the Baltimore Colts, based on courage, compassion, commitment and community. All 32 winners will be honored at an event in Baltimore this offseason.
"Not only has Des consistently produced for our defense and continually improved throughout the season, but his passion and toughness provide a great example for our entire team on how to 'Play Like a Brown,'" said Head Coach Mike Pettine.
Bryant, who spent the final four weeks of the 2013 season on reserve/non-football injury due to an irregular heartbeat that was corrected with a cardiac ablation, leads all Browns defensive linemen with 43 tackles (21 solo), ranks second on the team with 4.0 sacks and has added one pass defensed and one fumble recovery in 2014. He has started 12 consecutive games this year, missing only the season opener after bouncing back from wrist surgery in August.
After signing with the Browns as an unrestricted free agent in 2013, Bryant started 12 games at defensive end and led Cleveland in QB harassments while compiling 45 tackles and 3.5 sacks. The Harvard product was placed on reserve/non-football injury on December 4 and underwent his cardiac ablation two days later.
This past year, Bryant participated in the Browns' Dream Days at training camp, First and Ten Salute to Service practice visit in November and holiday meal preparation at the Greater Cleveland Food Bank prior to Thanksgiving. The sixth-year veteran also contributes at various youth football camps during the offseason.
Bryant will be presented the 2014 Ed Block Courage Award Tuesday at Providence House's 19th Annual Deck the House Benefit at FirstEnergy Stadium, with the dinner program beginning at 6 p.m. Browns OL Joe Thomas and his wife, Annie, will serve as honorary co-chairs for the event.
Providence House fights to end child abuse and neglect by protecting at-risk children, empowering families in crisis and building safe communities for every child. For more information, visit www.provhouse.org/.
Launched in June 2014, the Cleveland Browns First and Ten campaign is the team's new community program, established to inspire fans to #give10 and help their communities by volunteering for 10 hours each year. Through First and Ten, the Browns are the only NFL club to promote a long-term volunteering program that unifies the team and its entire fan base, with the goal of impacting every individual's city across the globe, as well as the franchise's local community. For more information, visit ClevelandBrowns.com/community.
Cleveland Browns Ed Block Courage Award winners:
1984 WR Willis Adams
1985 DE Carl Hairston
1986 TE Ozzie Newsome
1987 RB Earnest Byner
1988 LB Eddie Johnson
1989 T Cody Risien
1990 RB Kevin Mack
1991 CB Mark Harper
1992 WR Lawyer Tillman
1993 WR Patrick Rowe
1994 LB Carl Banks
1995 DB Bennie Thompson
1999 DE Derrick Alexander
2000 LB Jamir Miller
2001 OG Jeremy McKinney
2002 TE Mark Campbell
2003 DL Courtney Brown
2004 RB Lee Suggs
2005 LB Kenard Lang
2006 K Phil Dawson
2007 DB Gary Baxter
2008 WR Joe Jurevicius
2009 WR Mike Furrey
2010 LB Eric Barton
2011 LB D'Qwell Jackson
2012 P Reggie Hodges
2013 DB T.J. Ward
2014 DL Desmond Bryant
---