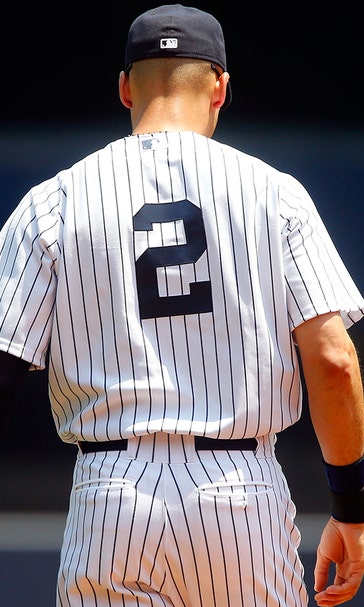 Derek Jeter tops MLB's best-selling jersey list
BY Jimmy Traina • July 10, 2014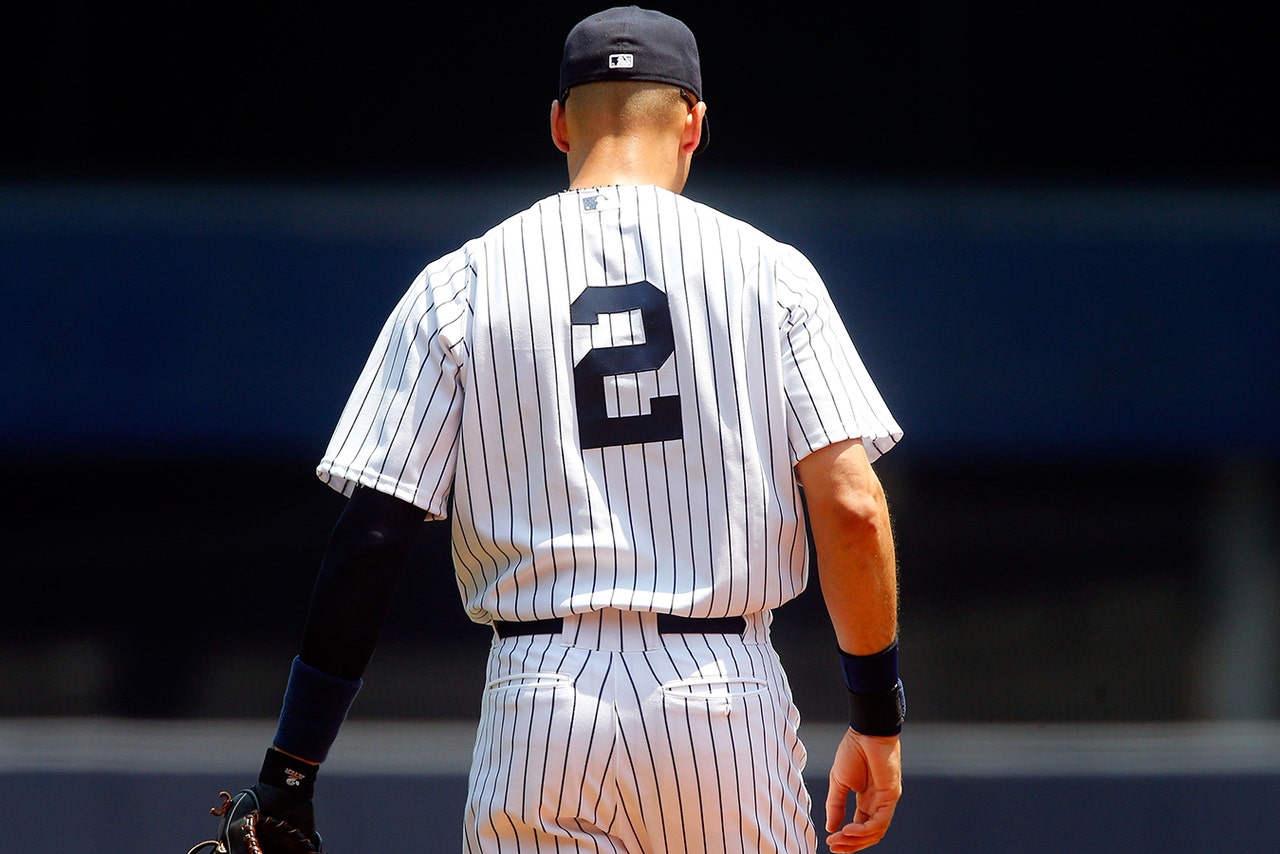 Derek Jeter has been in the majors for 20 years, but he's still fairly popular.
Major League Baseball released its list of the top-selling jerseys in terms for the first half of 2014 on Thursday, and Jeter claimed the top spot.
Clearly, the Yankees shortstop is getting a boost from playing his final season.
Here is the full top 20:
1.    Derek Jeter, New York Yankees
2.    Buster Posey, San Francisco Giants
3.    Clayton Kershaw,  Los Angeles Dodgers
4.    David Ortiz, Boston Red Sox
5.    Dustin Pedroia, Boston Red Sox
6.    Yadier Molina, St. Louis Cardinals
7.    Mike Trout, Los Angeles Angels of Anaheim
8.    David Wright, New York Mets
9.    Yasiel Puig, Los Angeles Dodgers
10.  Miguel Cabrera, Detroit Tigers
11.  Andrew McCutchen, Pittsburgh Pirates
12.  Freddie Freeman, Atlanta Braves
13.  Robinson Cano, Seattle Mariners
14.  Masahiro Tanaka, New York Yankees
15.  Anthony Rizzo, Chicago Cubs
16.  Manny Machado, Baltimore Orioles
17.  Bryce Harper, Washington Nationals
18.  Hyun-Jin Ryu, Los Angeles Dodgers
19.  Tim Lincecum, San Francisco Giants
20.  Yu Darvish, Texas Rangers
---
---