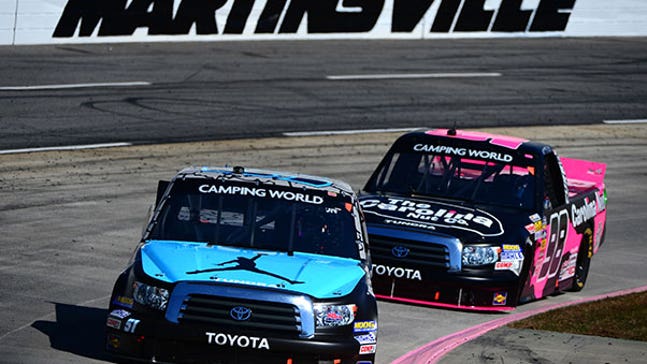 Denny Hamlin, Michael Jordan Partner For Unique NASCAR Sponsorship
Updated
Mar. 4, 2020 5:22 p.m. ET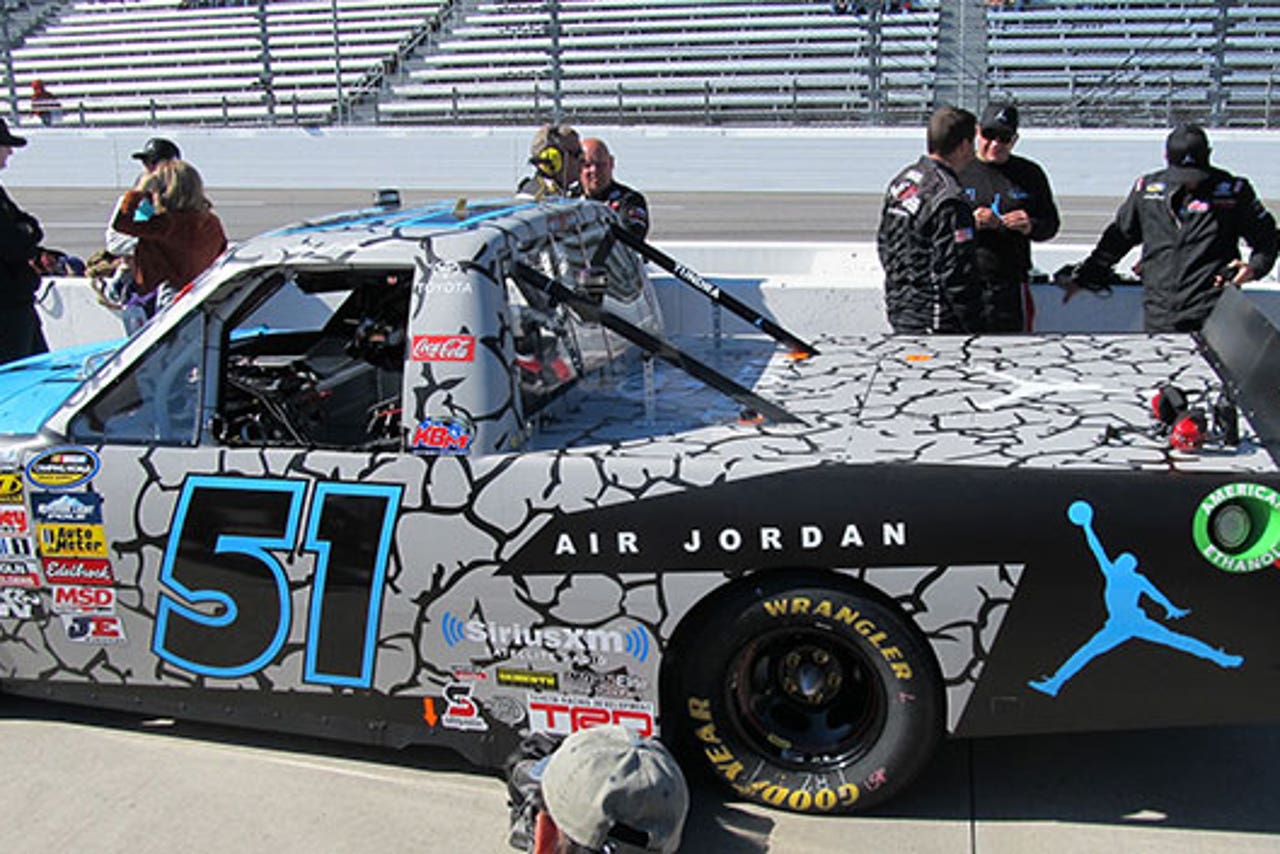 NASCAR driver Denny Hamlin and National Basketball Association legend Michael Jordan are fast friends in more ways than one.
Hamlin is an avid basketball fan; Jordan is a huge NASCAR fan.
Jordan owns the Charlotte Bobcats NBA team; Hamlin drives for former National Football League coach Joe Gibbs.
Hamlin's girlfriend and Baby Momma Jordan Fish is a former Bobcats cheerleader.
Jordan and Hamlin are occasional golf partners, and Hamlin has on several occasions turned to Jordan for advice on matters sporting. 
So a commercial pairing of the two seemed like a natural. 
This weekend, Hamlin is doing double-duty at Martinsville Speedway in Southern Virginia, where he won the pole for both Sunday's NASCAR Sprint Cup race -- Hamlin's day job -- and Saturday's NASCAR Camping World Truck Series, where Hamlin was moonlighting driving a Toyota owned by Kyle Busch, Hamlin's teammate at JGR.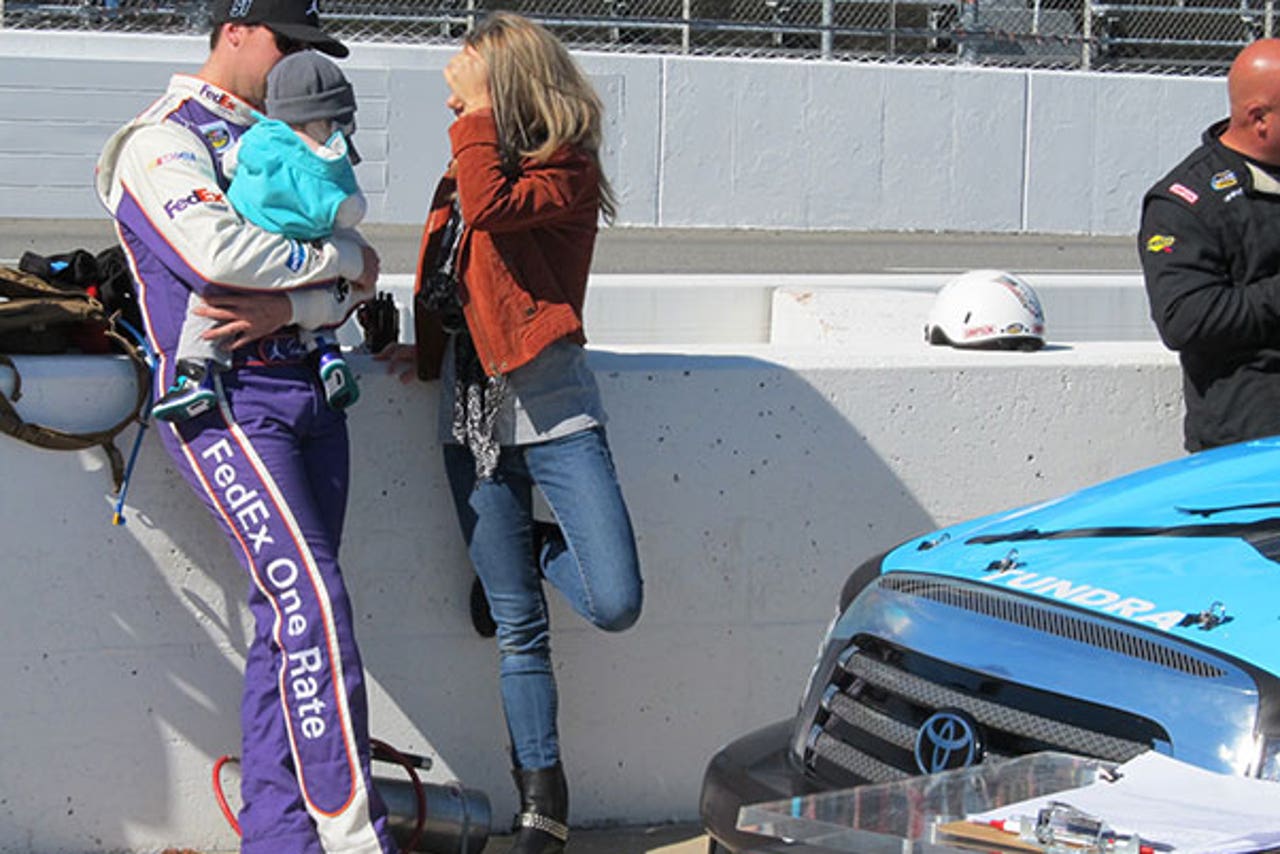 And, oh, Hamlin's truck was sporting Air Jordan sponsorship and both Hamlin and his 9-month-old daughter Taylor were wearing Air Jordan athletic shoes. 
Hamlin said getting buddy Jordan to pony up sponsorship bucks came with a hitch.
"One of the stipulations that Michael had was I had to guarantee a win," Hamlin said. "He didn't say what day though, so that was the hook on him."
And the sponsor is definitely someone who pays attention. 
"He's an ultra competitive guy who loves racing," Hamlin said of Jordan. "He's been supportive of us these last few years and even this year keeping us motivated and keeping your eye on the prize. He's always been good about that. For us, it's a great connection we have and obviously to have his logo and his brand on our truck is pretty awesome." 
Unfortunately, Hamlin ended the day sixth, while teammate Darrell "Bubba" Wallace Jr. earned a historic victory. 
Still, when you think about it, Hamlin's sixth-place finish is still probably better than the Bobcats will do this year.
---