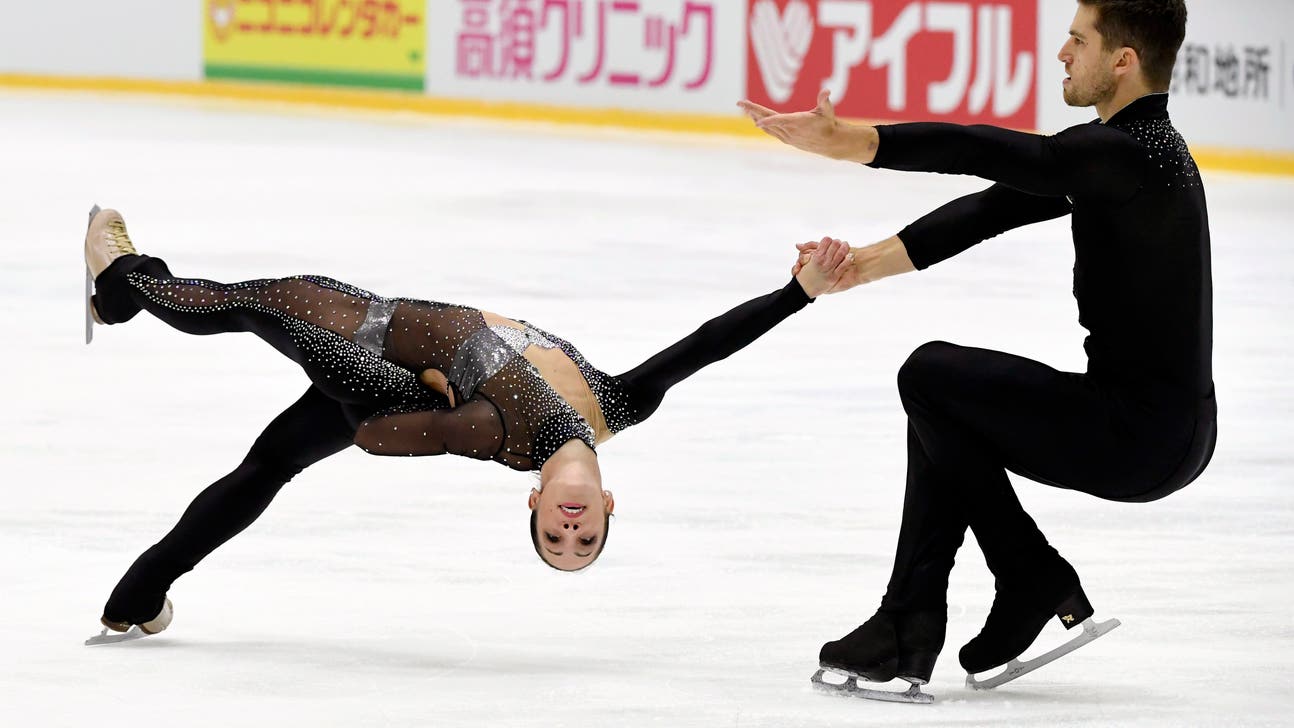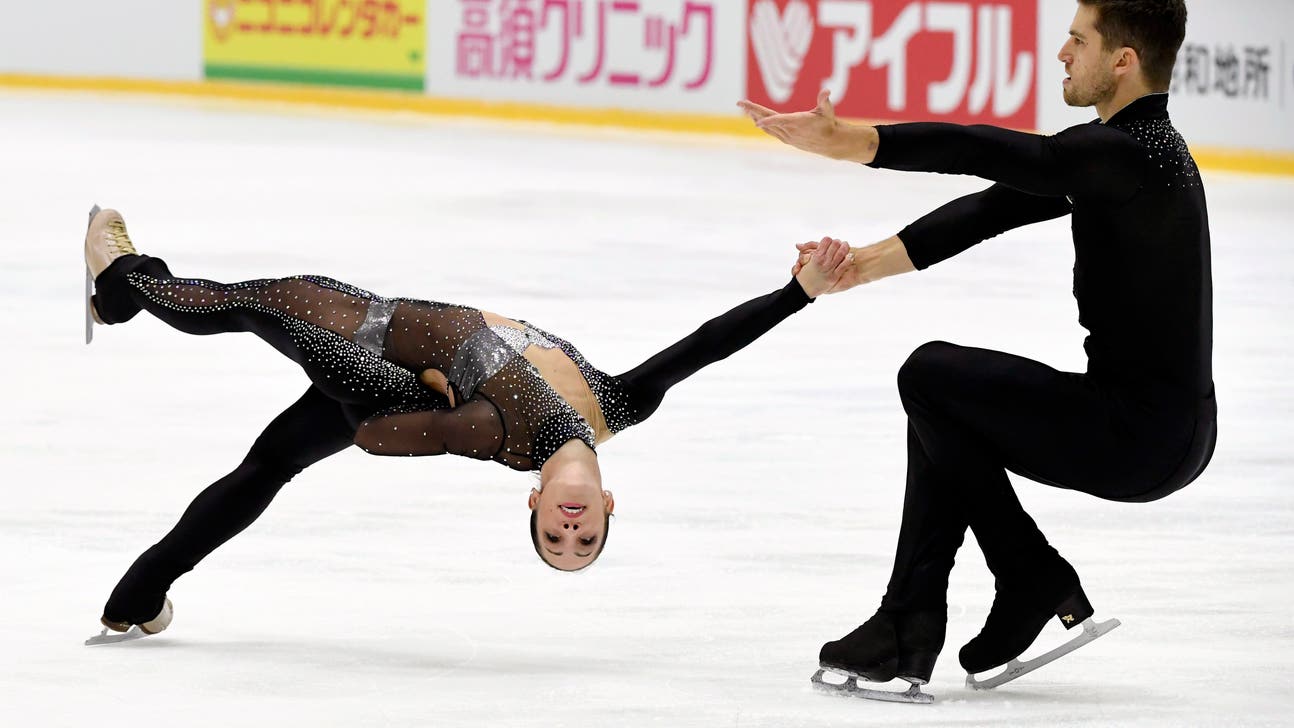 Della Monica, Guarise lead Helsinki Grand Prix
Updated
Mar. 4, 2020 10:03 p.m. ET
HELSINKI (AP) — Olympic champion Alina Zagitova took the lead after the women's short program in the Helsinki stage of the Grand Prix figure skating series despite a failure in her opening jump combination on Friday.
The Russian skater intended a triple lutz-triple loop, but turned the second jump into a single. She recovered her flair and assurance for the rest of the program, including a double axel that she entered from a Charlotte spiral and a hands-up triple flip late in the program.
Yuna Shiraiwa of Japan was in second place more than five points behind Zagitova, landing her jumps cleanly but far behind on program components. Loena Hendrickx of Belgium was only 0.6 points further behind in third. That leaves them both in strong positions to win their first Grand Prix medals.
Nicole Della Monica and Matteo Guarise led the pairs after the short program. Skating to Joe Cocker's gravelly singing, the Italian pair showed notable speed in completing a triple salchow, triple twist lift and throw triple loop cleanly, but got out of synchronization on some spins.
Natalia Zabiiako and Alexander Enbert were 0.6 points behind. The Russians outpointed their opponents on program components for their dramatic interpretation of Prokofiev's Alexander Nevski, but Enbert's fall on a triple toe loop put them behind technically.
Daria Pavliuchenko and Denis Khodykin, also from Russia, were in third after a short program marked by a soaring triple twist.
Russian ice dancers Alexandra Stepanova and Ivan Bukin led after the rhythm dance.
Italy's Charlene Guignard were half a point behind, seeming unfazed by a music foul-up at the start that played Debussy's languid "Claire de Lune" instead of the intended intense tango.
Lorraine McNamara and Quinn Carpenter of the United States placed third.
Unusually for a Grand Prix stage, the men's competition begins on Saturday. It will feature Olympic gold medalist Yuzuru Hanyu.
---