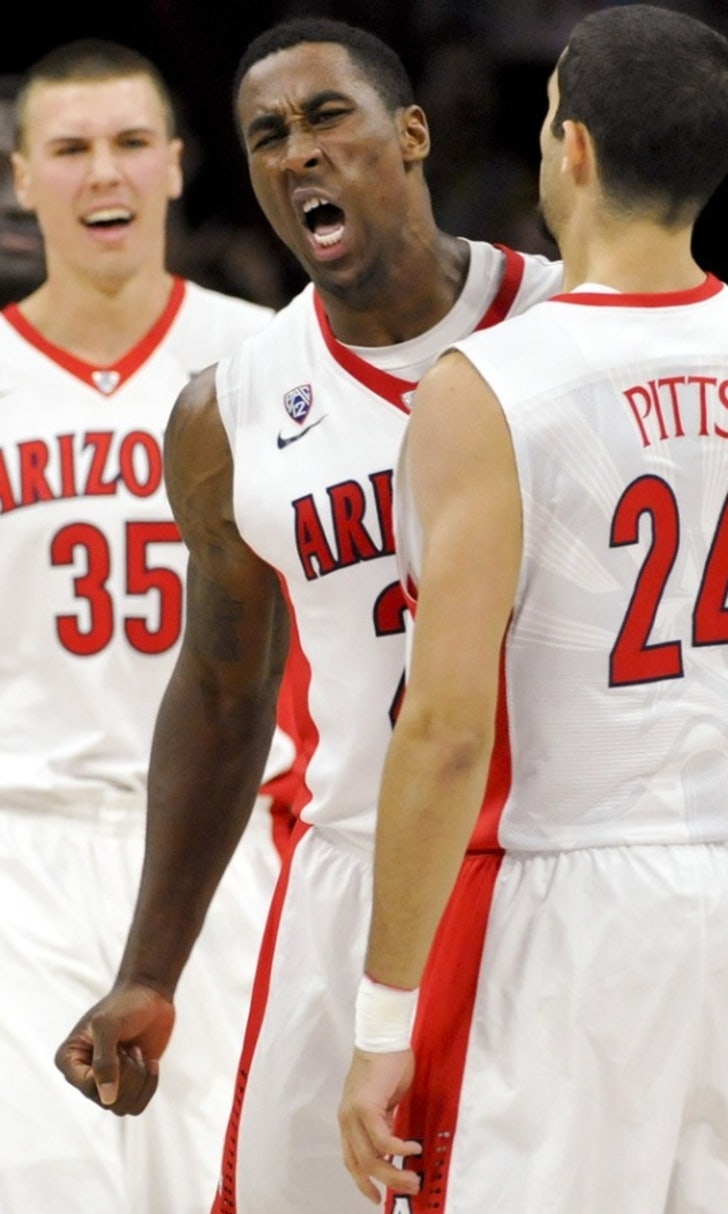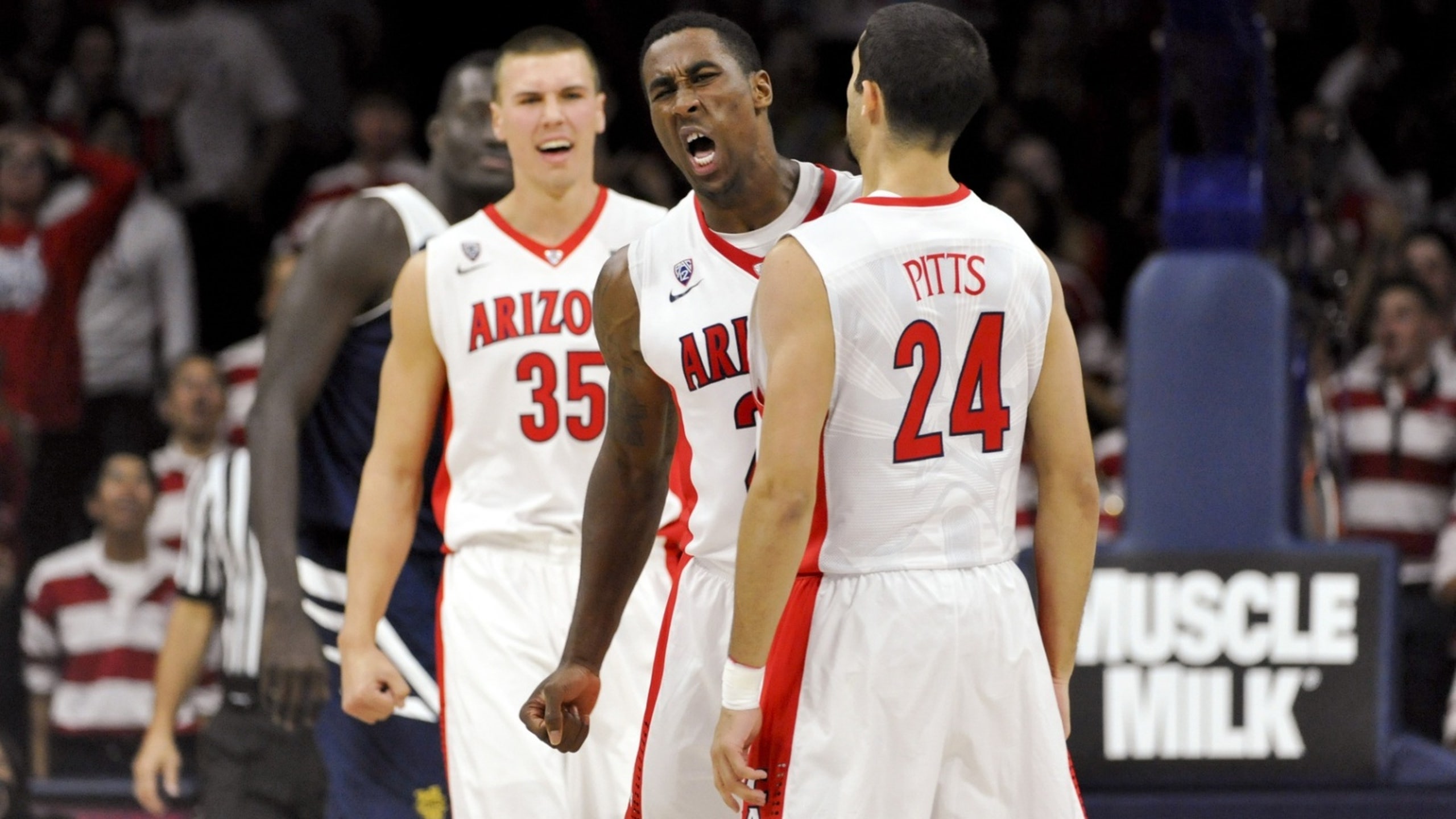 Defense sparks big run, Arizona finally pulls away from Irvine
BY foxsports • November 20, 2014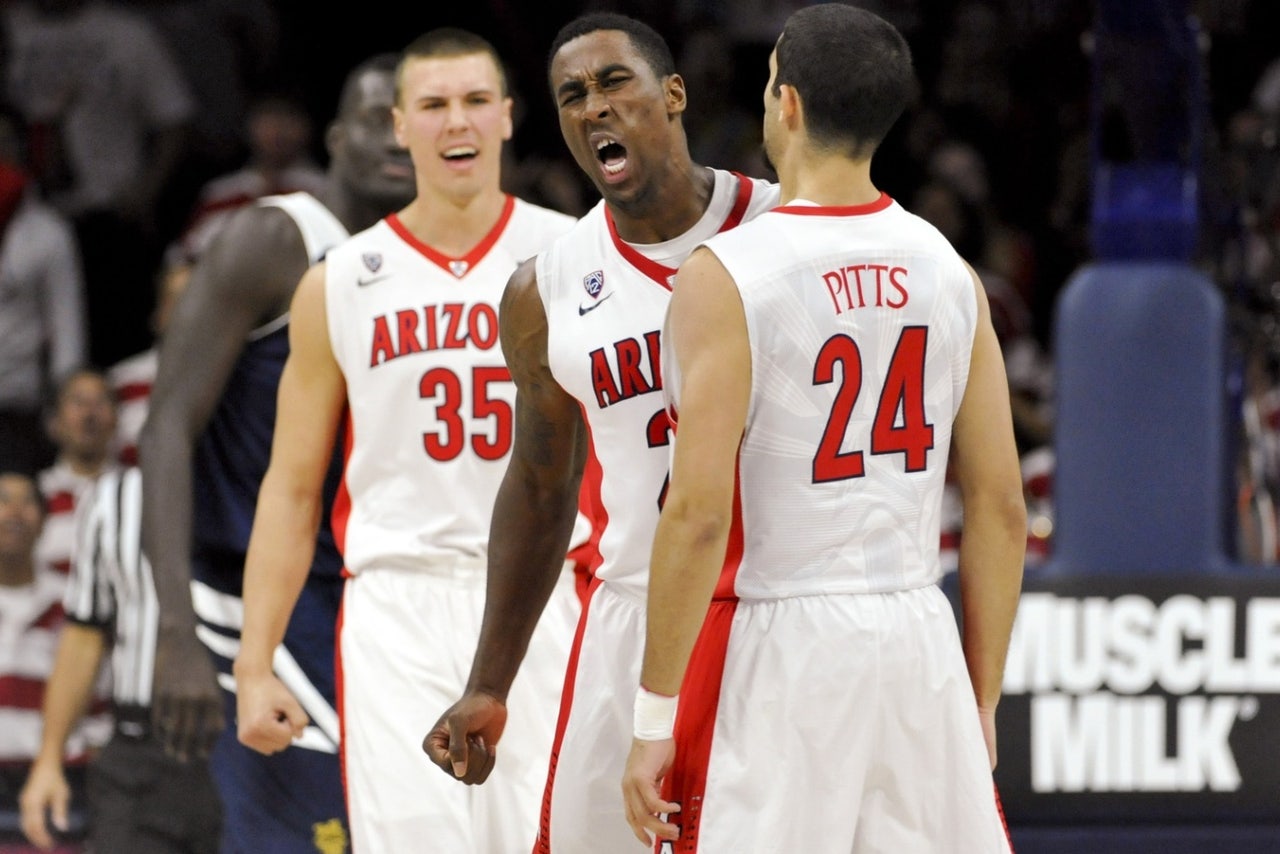 TUCSON, Ariz. -- Four times Wednesday, the phrase "grew up" was uttered during Arizona's postgame press conference.
Even for the nation's second-ranked team there is that need to grow, learn from its mistakes and realize that every game won't be easy. Wednesday night was that night for the Wildcats in McKale Center as they defeated UC Irvine 71-54.
Sean Miller's first messages was don't let the score fool anyone: It was much closer than the final margin indicated.
Rondae Hollis-Jefferson described the Wildcats as "scattered." Miller said his team was "tested in a big way."
Irvine used a couple of scare tactics: 7-foot-6 center Mamadou Ndiaye and its 2-3 zone.
"I don't only feel great about the victory," Miller said, "but I felt our team grew up tonight."
Arizona could feel something brewing. In their huddles, guard T.J. McConnell said, they kept saying they were two or three buckets from going on a big run.
The spurt finally came midway through the second half, when Arizona trailed 37-36.
Boom, here it came. Arizona went on a 30-8 run, including a 15-0 spurt.
Defense and rebounding, Miller said, were what won the game. Arizona outrebounded Irvine 40-30 and limited it to 37 percent shooting.
It'll be Arizona's identity. Like last season.
Arizona scored 17 points off 15 turnovers and get 18 second-chance points.
"If you look at the quality of our team, a lot talent is in those two areas," Miller said. "That can't be compromised. We have to be on it."
Arizona freshman Stanley Johnson, who was challenged over the weekend to get more rebounds, finished with 10 to go with his 10 points.
Miller said defensive breakdowns will lead to good shots and keep games close. The Anteaters held the lead for about half of the 40 minutes, hitting short jumpers, long jumpers and going inside to Ndiaye, who frustrated Arizona even though he had just nine points.
McConnell, who had 12 points, nine rebounds and six steals, called him "ginormous" and "mammoth." Imagine what the headline would have been had Arizona lost? Arizona falls at home in mammoth proportions.
Instead, it moved to 3-0 and is headed to Maui to face Missouri in the EA Sports Maui Invitational, feeling good about itself, guard Gabe York said, even after a night when nothing seemed to fall offensively.
Arizona hit just 19 of 48 shots, including 4 of 14 from beyond the 3-point line.
"It's not going to be our night every night," said York, who was 1 for 6.
And even on those occasions, the Wildcats' talent can be the equalizer. There was no sense of panic, even as the Anteaters took a 36-30 lead with 17:20 left in the game.
"I think they caused us to fall apart," Irvine coach Russell Turner said. "It was not like we just quit playing, but they are a pretty good team, as you know and as we know."
How good is anyone's guess, the the Wildcats are better for the tough game.
They even did something they rarely accomplished last season -- hit free throws. Arizona was 29 of 34 from the line. It included Hollis-Jefferson's 11 for 13. Miller said he wasn't sure if anyone believed him when he said his team could hit free throws.
"Tonight, we were more ourselves from the line," Miller said. "I know we're much better than what we've shown. Some of our guys are settling in. I hope this is a constant theme for us. I felt like we needed every one of them."
Down 37-32 with 16:03 left, Arizona eventually got a lift from a thunderous dunk from Hollis-Jefferson over Ndiaye. Hollis-Jefferson jokingly said Ndiaye was his cousin because of a relative has the same last name.
"I told him I was going to do that," said Hollis-Jefferson, who finished with 19 points and six rebounds.
In Arizona's game-deciding run, McConnell said the Anteaters may have gotten rattled, even though they are an NCAA-tournament-caliber team that appears capable of playing in March.
"A lot of people here do not (know) about our team," Turner said, "but our team is pretty good."
Now we do.
NOTABLE
Miller said Hollis-Jefferson has agreed to come off the bench and be the team's sixth man. He has come off the bench the last thee games. They two met earlier in the week and that was the conclusion made.
"I led it up to him because he's clearly one of our five best players," Miller said. "He told me that he felt that coming off the bench was not only good for him but good for our team."
Miller lauded the move and said, "It wasn't as if I had to sell it. It's his greatest strength. He's unselfish to the core."
Follow Steve Rivera on Twitter
---