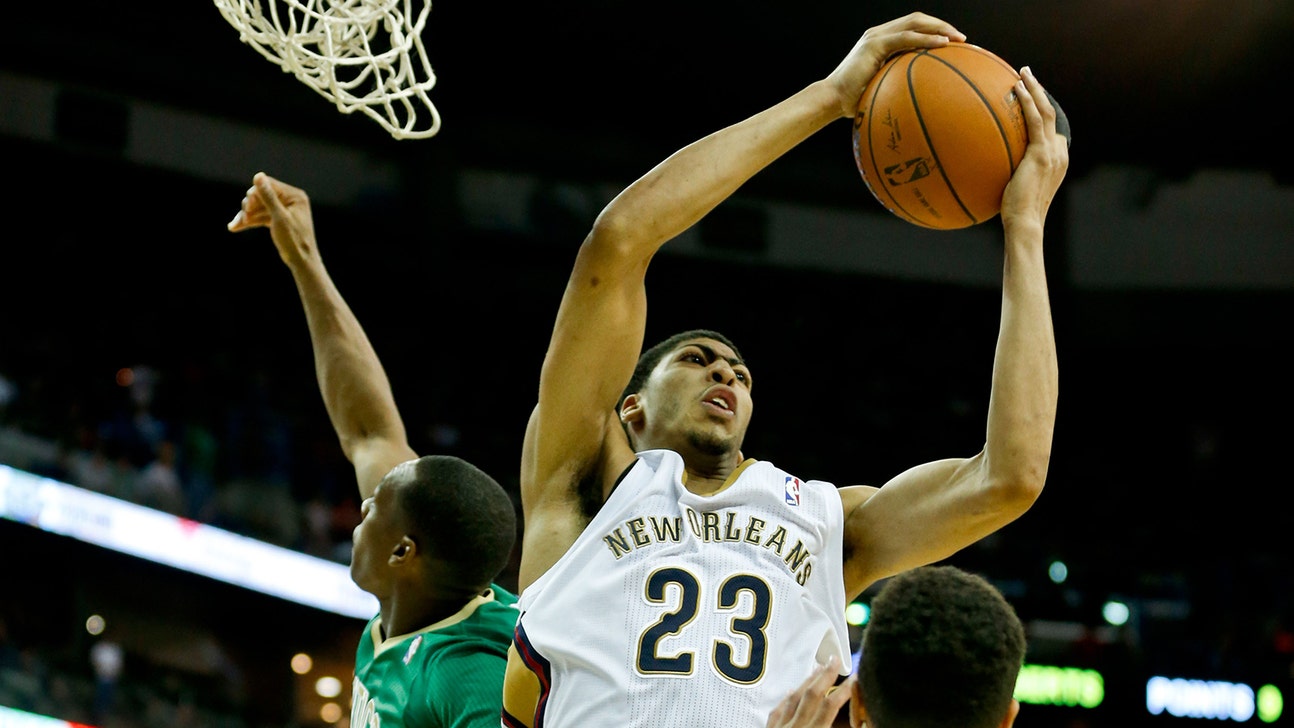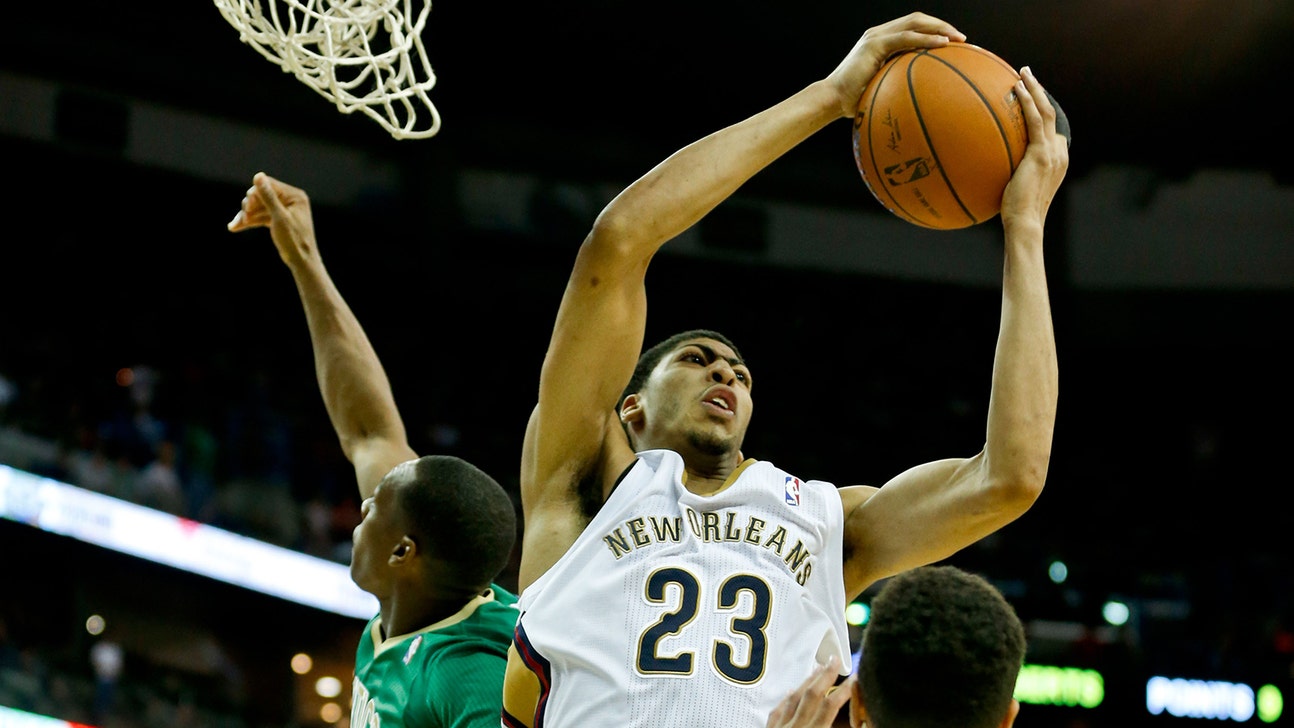 Davis adds three more notches in record belt
Published
Mar. 17, 2014 1:17 a.m. ET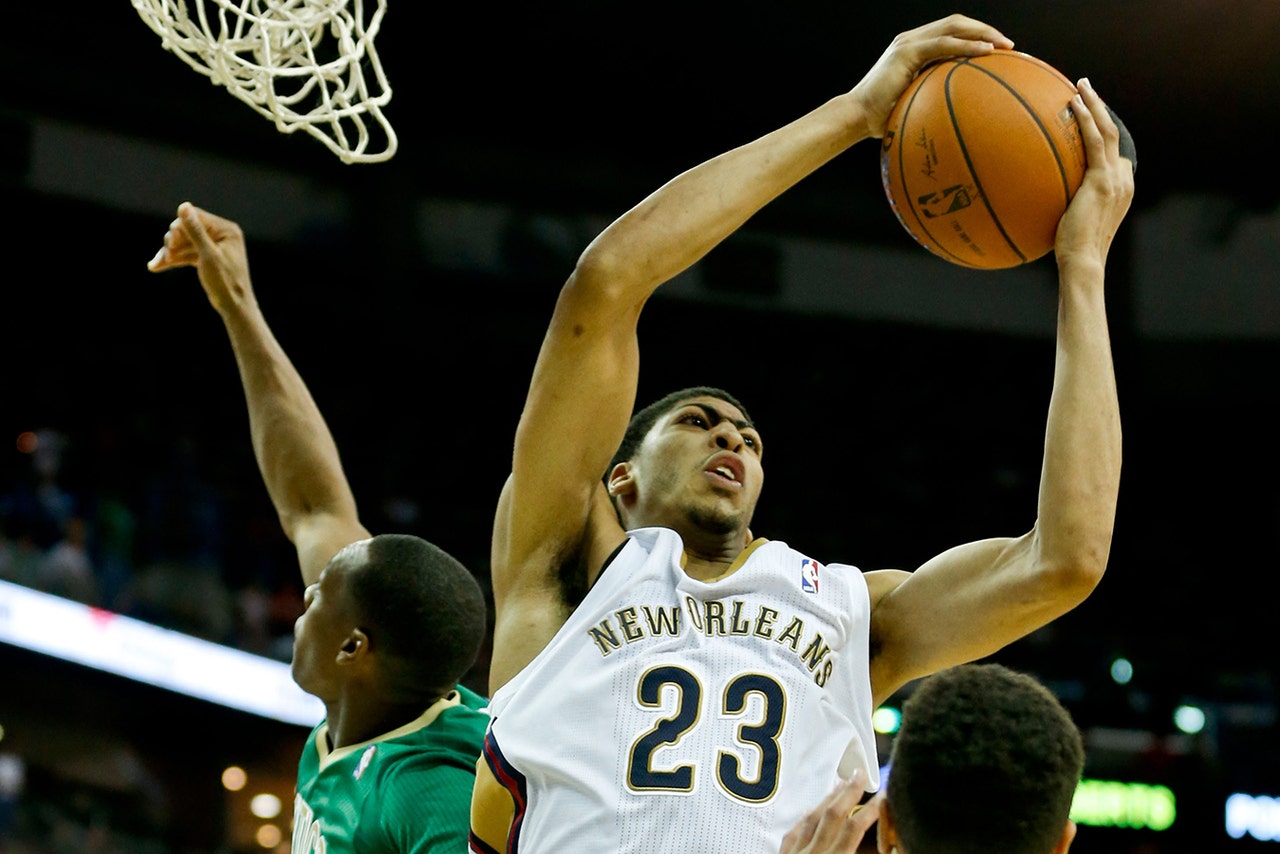 It's getting hard to keep up with all of the franchise records the Pelicans' Anthony Davis has re-written this season.
Sunday versus the Boston Celtics, Davis recorded his sixth consecutive game of at least 28 points, passing up Glen Rice for the franchise's top spot. Rice played for the then Charlotte Hornets from 1995-1998.
Davis also set a new career high in scoring with 40 points. He just set his now former career high of 36 points in the Pelicans last game on Friday night versus the Portland Trailblazers.    
To top it off, Davis became the first player in franchise history to record 40 points and 20-plus rebounds in a single game.
Oh yes, he was also the team's leading scorer and a perfect 12-for-12 from the free throw line.
Since the Pelicans were able to defeat the Boston Celtics in overtime 121-120, Davis said he can finally relish his individual accomplishment. Although he's set other franchise records recently, they came in games the Pelicans lost.
"I wasn't going to lose that game," Davis said. "My teammates did a great job of getting me the ball and coach designing plays for me. I was just trying to be aggressive. We had lost two in a row and coach talked to us about defense, so I wanted to make sure they get one shot."
The season may be winding down, but it's not over yet. There is still much to play for in Davis' mind. For him, it's about the addictive taste of victory. Plus with the stats he's posting, Davis is also  a leading contender for the NBA's Most Improved Award.
"We're trying to finish this season out trying to get more wins," Davis said.  "My teammates tell me that they feed off my energy and they want me to be great. So I can't be timid and need to do whatever it takes to help my team win. We're definitely going to enjoy it, but we are not going to stop here. We know we have a game coming up that's going to be tough, but we are going to battle each and every night."
---