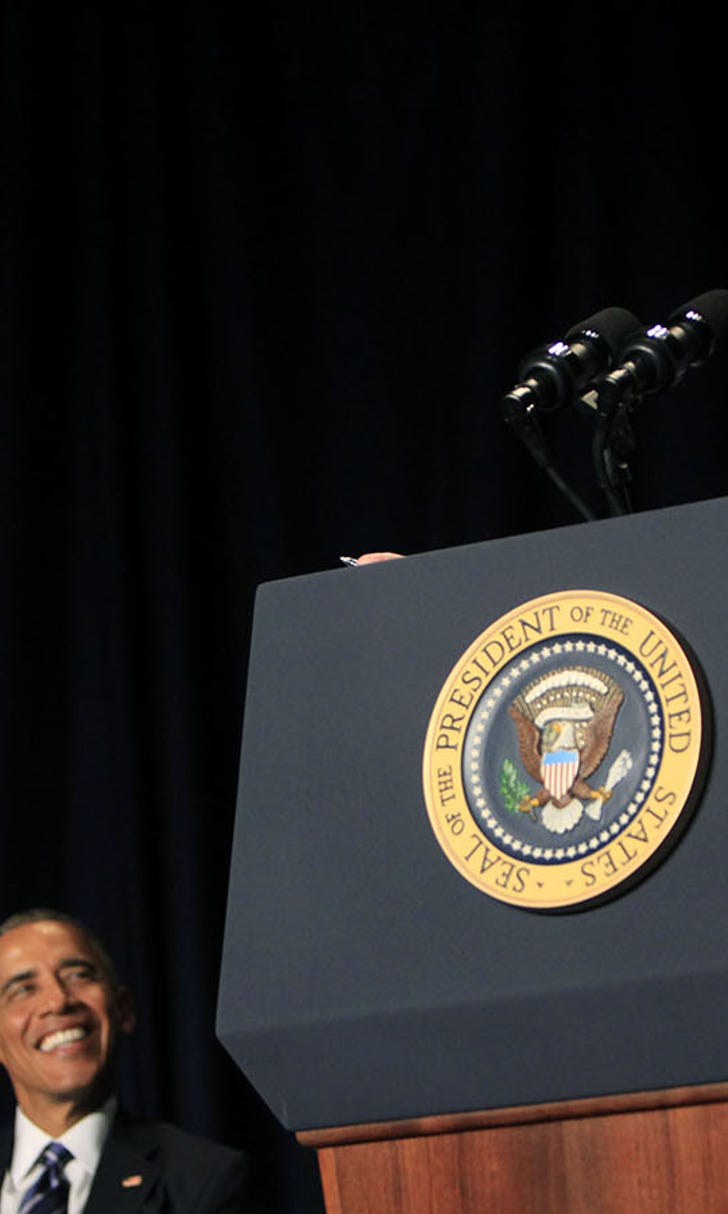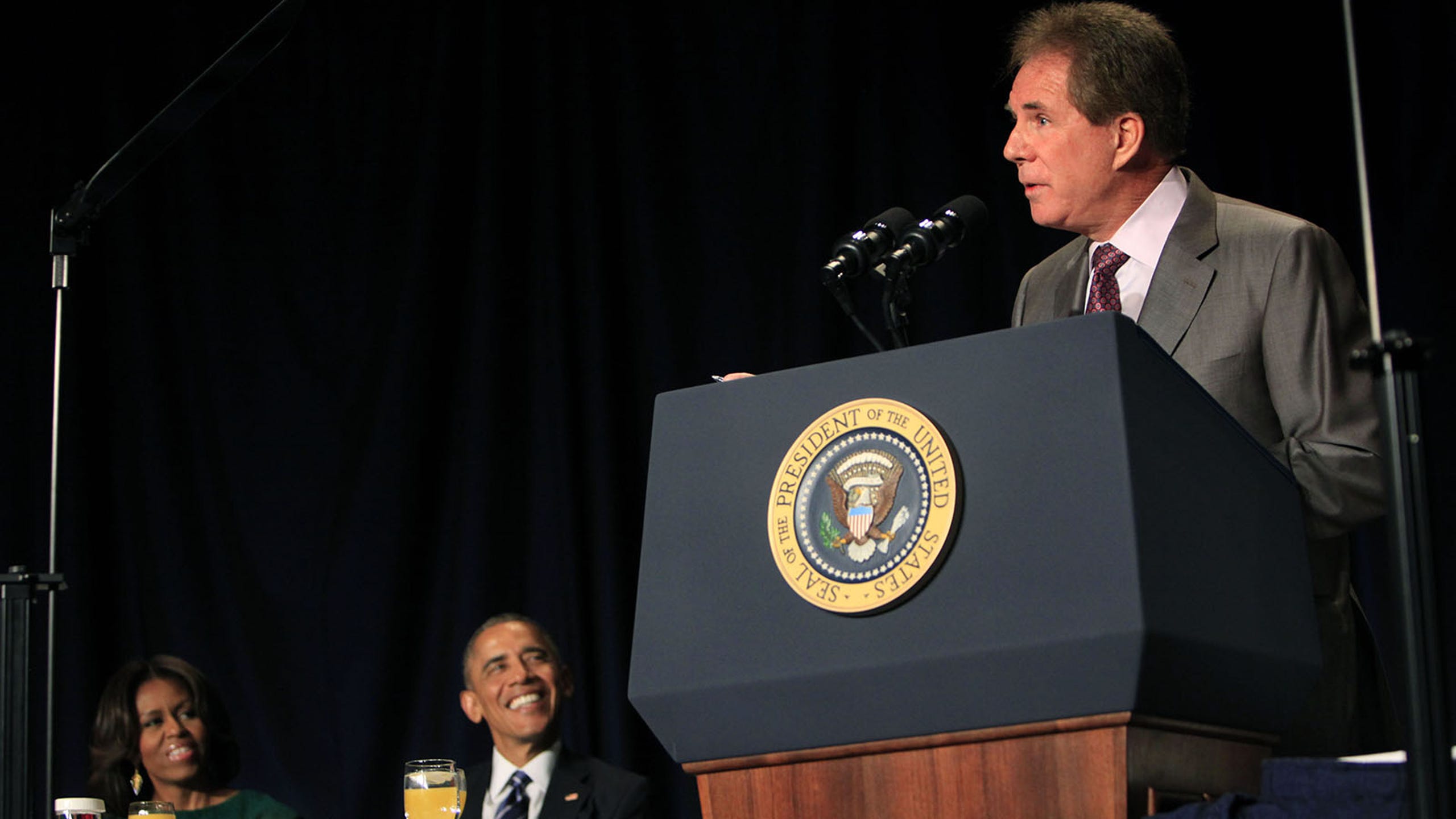 Darrell Waltrip addresses National Prayer Breakfast, President Obama
BY foxsports • February 5, 2015
FOX NASCAR lead analyst and NASCAR Hall of Famer Darrell Waltrip spent his birthday in Washington, D.C. with President Barack Obama, first lady Michelle Obama and the Dalai Lama. 
Waltrip delivered the keynote address at the National Prayer Breakfast, the annual event hosted by members of Congress at the Washington Hilton.
"Speaking at the National Prayer Breakfast is the biggest thing I've ever done, the most influential audience I've ever addressed and the most important speech I've ever given," Waltrip said. "Anyone who knows me knows I like to talk, but I was pretty nervous. I know I talk to millions of fans on TV every week. However, I'm not entirely comfortable speaking to this many people in person, but the Lord told me to do so. This was an honor beyond description and a moment I'll never forget. I love to share my testimony about what the Lord has done in my life, and doing it on my birthday made it that much more special."
Take a look at some more pictures from the big event.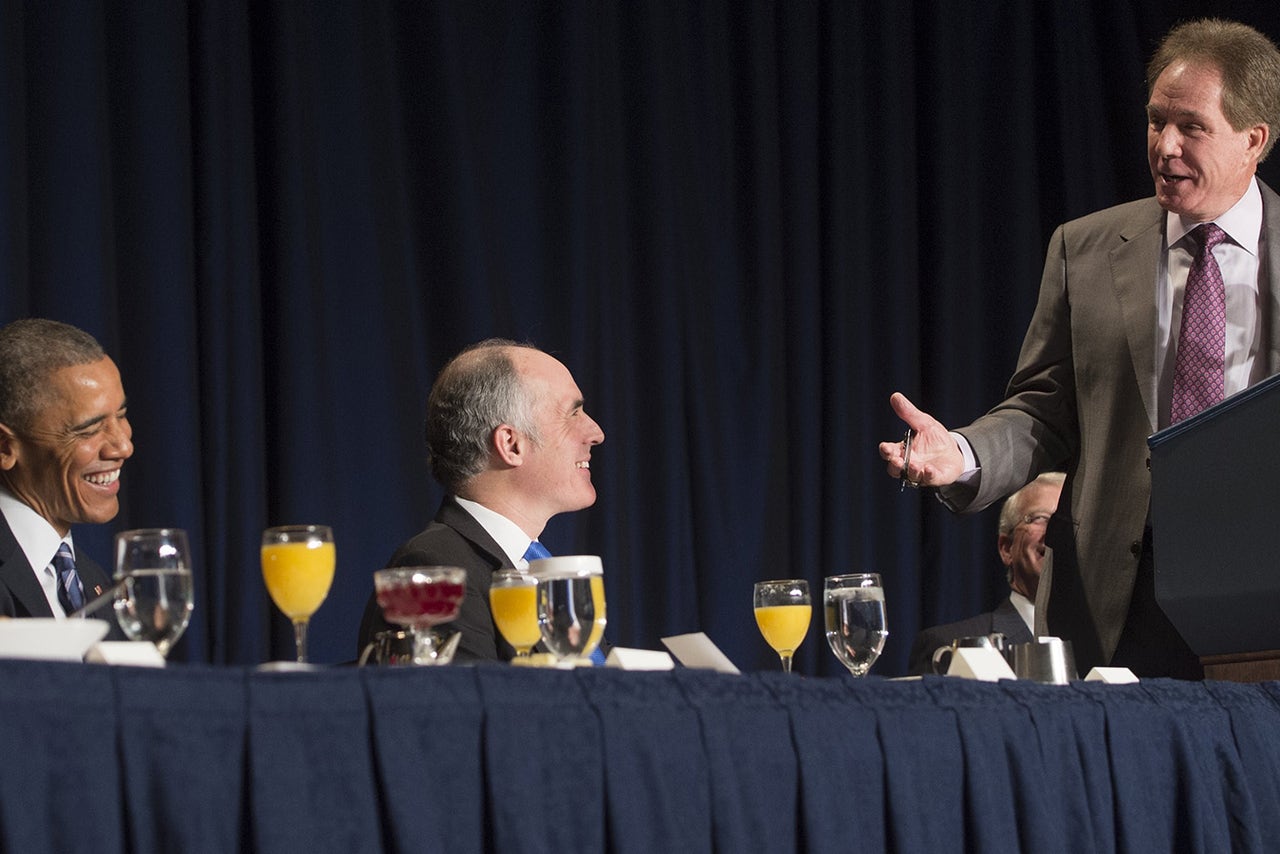 Barack Obama laughs alongside Sen. Bob Casey (C), Democrat of Pennsylvania, as Waltrip tells a story during the National Prayer Breakfast.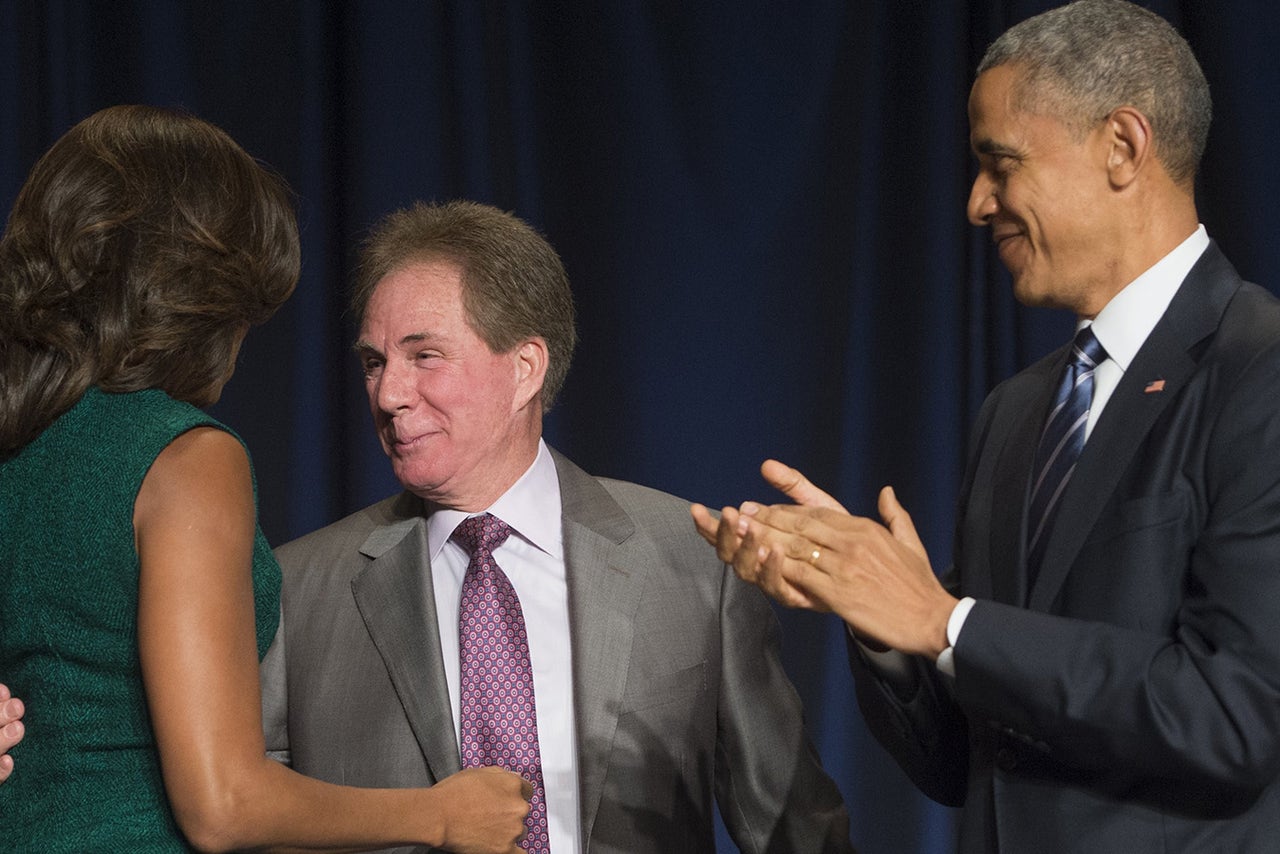 First lady Michelle Obama, alongside President Barack Obama, embraces Waltrip after he spoke during the National Prayer Breakfast.
---
---