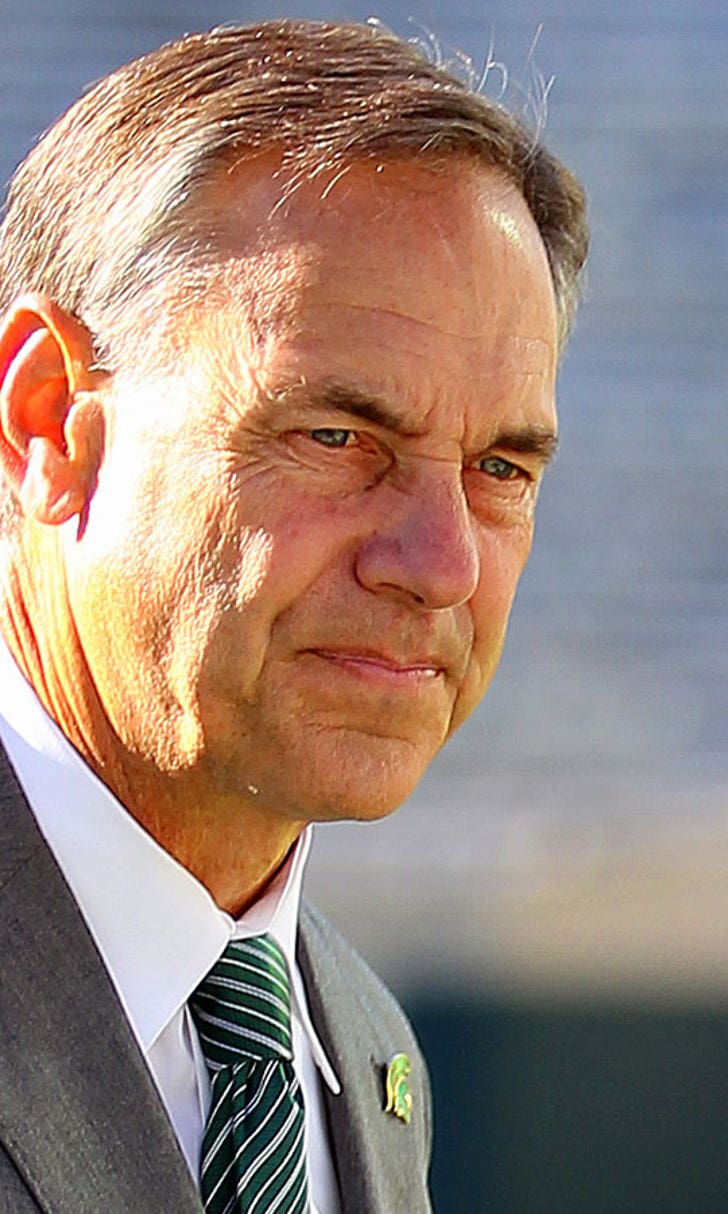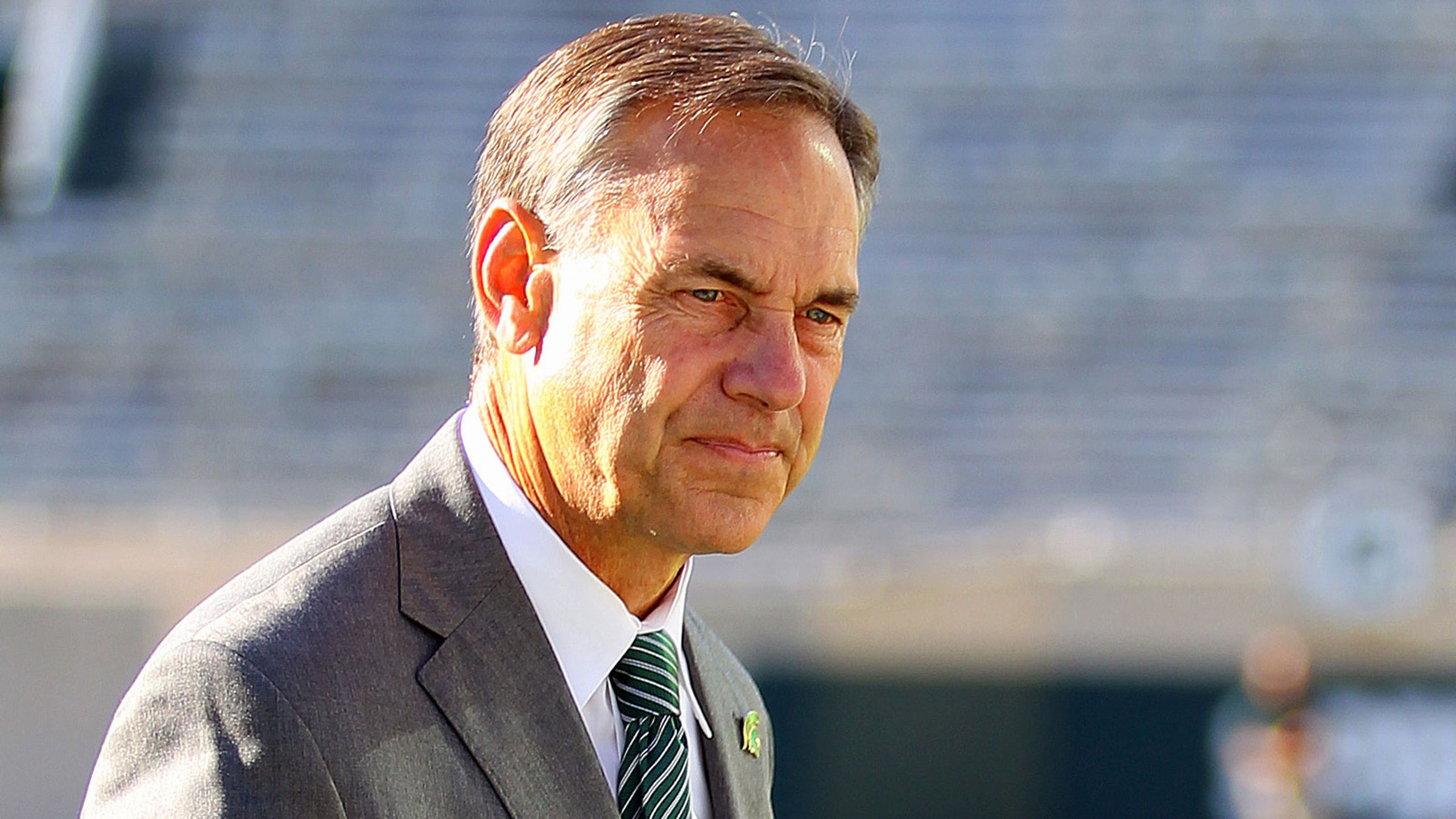 Dantonio: We can now sell 'results' to recruits
BY foxsports • February 4, 2015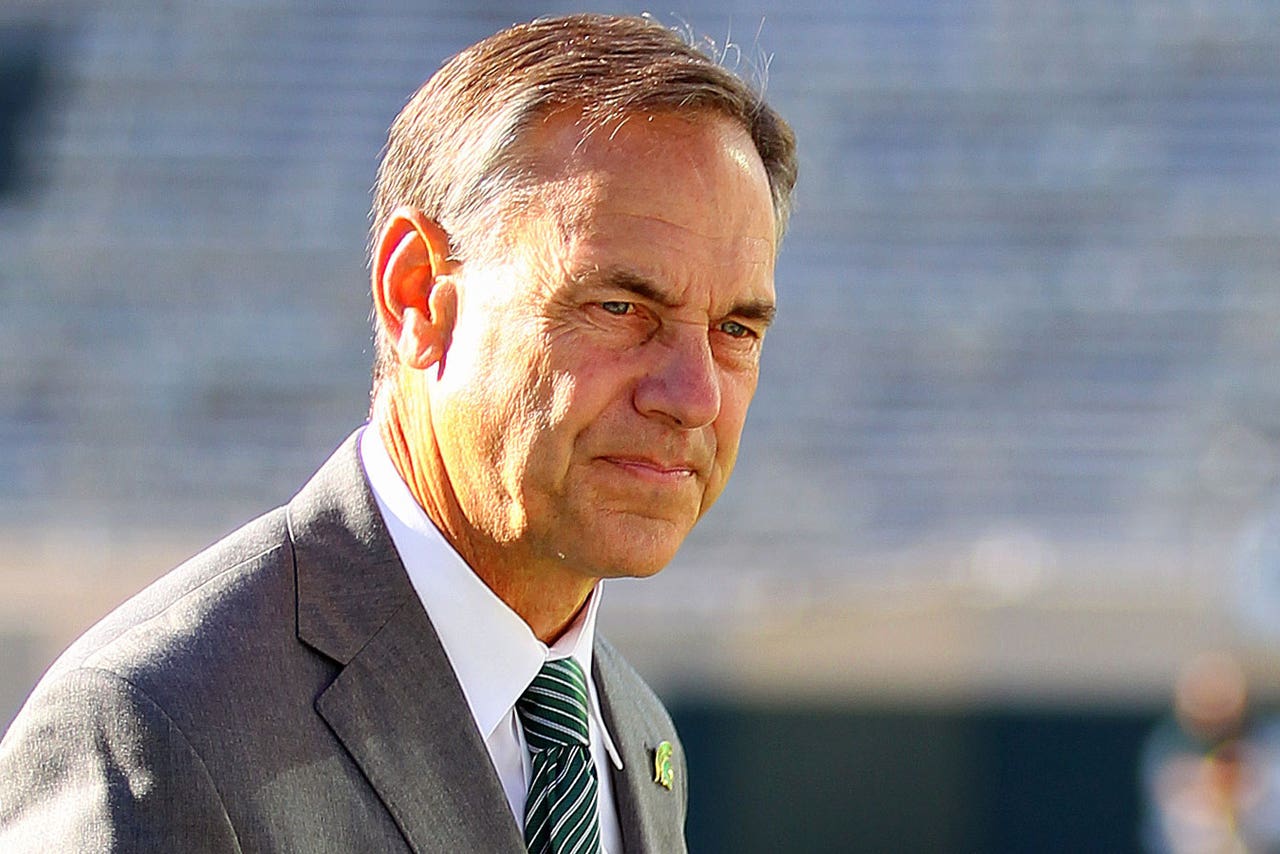 When Mark Dantonio arrived in East Lansing in 2007, he was selling hope.
Heading into his ninth year at the helm of Michigan State's football program, his strategy has changed dramatically.
"It's to a point now where we are selling results, and that's a big difference," Dantonio said at MSU's Signing Day press conference Wednesday afternoon.
He has a lot of results to sell.
The Spartans finished in the top five in the final football polls each of the last two years, have won five straight bowl games -- including the 2014 Rose Bowl and 2015 Cotton Bowl -- and have posted double-digit victories in four of the last five years.
Dantonio credits the continuity within the administration and coaching staff, MSU's ability to send players to the NFL, and the program's culture and facilities to his team's success. He hopes to continue that success with another solid recruiting class that ranks No. 22 nationally and No. 3 in the Big Ten.
The class started with two current players, though. Dantonio considers quarterback Connor Cook and defensive end Shilique Calhoun to be his two biggest recruits, as both players had an opportunity to forego their senior seasons and enter the 2015 NFL draft.
"To have both those guys back leadership speaks about what's right in this program," Dantonio said. "Their decision to stay speaks to the truth of the chemistry and culture we've established here."
The rest of MSU's recruiting class was exactly what Dantonio was expecting.
All 20 players who were verbally committed to MSU sent National Letters of Intent throughout the day, and the Spartans picked up two additional commitments to round out the 22-man recruiting class.
Linebacker Cassius Peat was verbally committed to UCLA, and defensive end Mufi Hunt was deciding between BYU and MSU, and both sent letters to the Spartans.
All in all, it was a calm day that Dantonio was actually able to enjoy.
"I went for a run this afternoon because I wasn't worried about anything," Dantonio said. "No drama, it was nice."
The class features Detroit King linebacker Tyriq Thompson, who is already enrolled at MSU and will have an opportunity to see playing time very quickly. LJ Scott, a four-star running back out of Ohio, didn't waiver from his commitment to MSU despite a late push from other programs.
"I think it has to do with him," Dantonio said of Scott. "There are a lot of high-profile programs knocking on people's doors, but I think it speaks to him that he didn't take a visit. He just stayed the course."
The class was split right down the middle in terms of geography -- half of the newest Spartan players are from the Midwest, and half are from the South and West regions.
It's the largest number of commitments Dantonio has had from players outside of the Midwest, as he's capitalized nationally on recruiting based on MSU's recent success.
"I think the key to recruiting great classes is being able to identify what you want, number one, then can you go out and get those guys?" Dantonio said. "We've always looked across America for players. Now we're finding we can go out and get those players."
Why the change? Because the Spartans aren't selling hope, they're selling results.
---