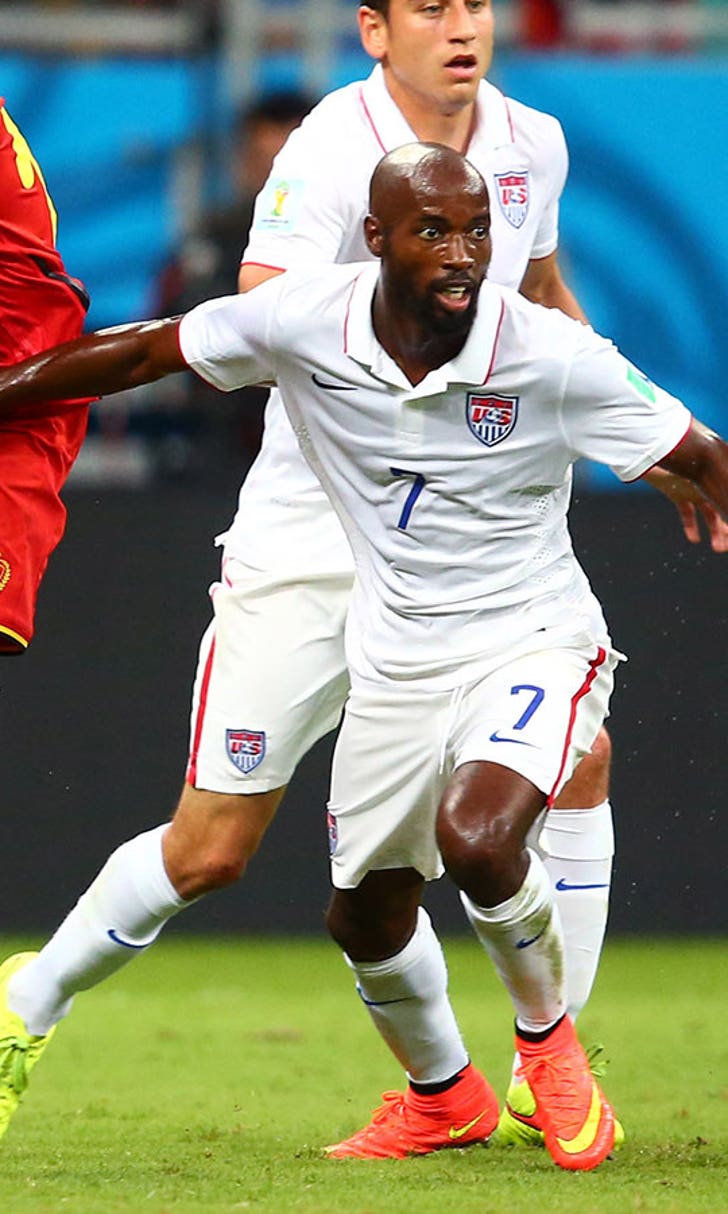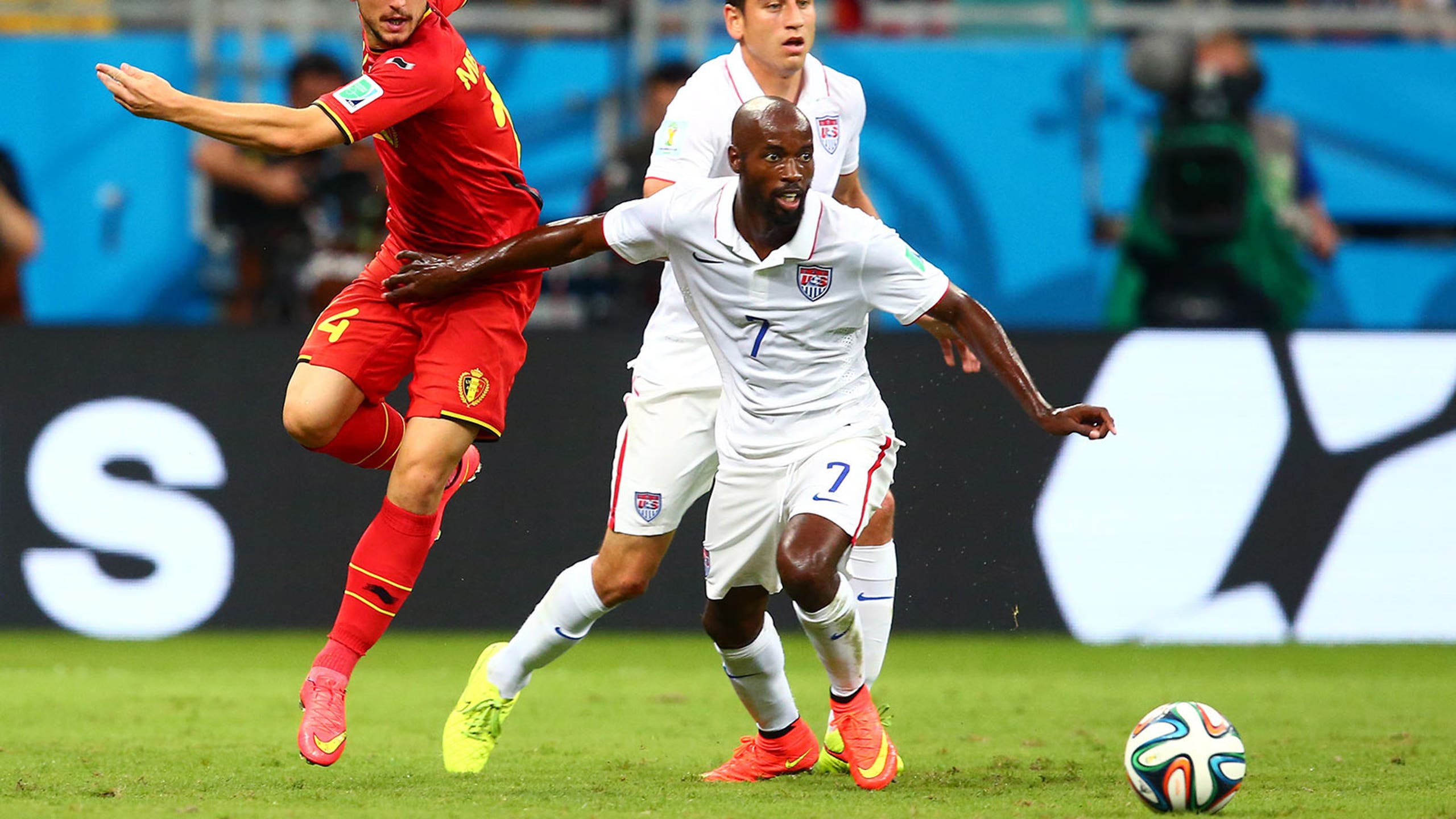 DaMarcus Beasley announces retirement from US national team
BY Kyle McCarthy • December 15, 2014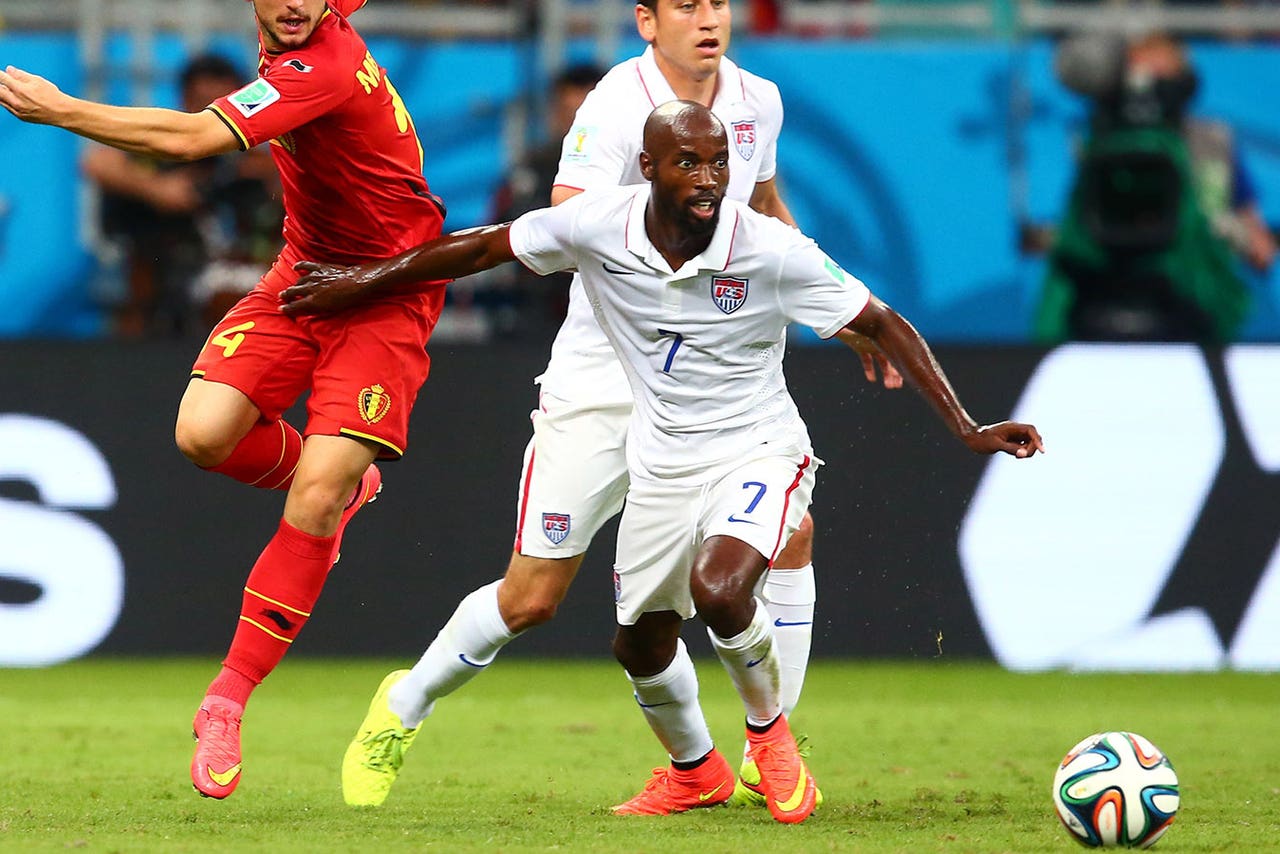 The only male American player to feature at four World Cups has called time on his international career.
DaMarcus Beasley announced his retirement from U.S. national team duty in a post on his Instagram feed on Monday.
Beasley, 32, scored 17 goals (tied for ninth all-time) and made 121 appearances (fifth) since making his debut against China on Jan. 27, 2001.
"Honestly, I never thought this day would come, representing my country is the greatest thing I have done in my career." Beasley wrote on Instagram. "Every time I have pulled on OUR colors, I have tried to represent myself, my family and my country with the utmost respect (and obviously tried to win)."
Those pursuits kept Beasley in the U.S. player pool for more than a decade, motivated him to pry his way back into the reckoning in 2013 and permitted him to make the shift from a speedy left winger to a savvy left back along the way.
Beasley became the first male player to play in four World Cups (2002, 2006, 2010 and 2014) when he started against Ghana on June 16. He made 11 appearances in World Cup matches during those four tournaments (second) and pushed the Americans to a berth in the quarterfinals back in 2002.
His international exploits coincided with a wildly successful club career. He transitioned from the U.S. Soccer residency program in Bradenton after the 1999 Under-17 World Cup in New Zealand to Chicago Fire in time for the 2000 season. He moved to PSV in 2004 before continuing onwards to Manchester City, Rangers, Hannover 96 and Puebla before returning home to sign with Houston Dynamo after the World Cup.
Beasley will continue his club career with the Dynamo despite ending his time with the U.S. national team.
---