National Football League
National Football League
Dale Jr. responds to self-serving tweet from Seahawks' Sherman
Published
Jun. 13, 2015 9:13 a.m. ET

Seattle Seahawks Super Bowl XLVIII champion cornerback Richard Sherman is known for being one of the most outspoken players in the NFL.
Sherman's reputation was on full display Friday, when he sent out the following, eyebrow-raising tweet touting the mental preparation of NFL players compared with athletes from other sports.
The tweet not surprisingly garnered a huge reaction on Twitter, with many folks vehemently disagreeing with the 27-year-old cornerback's controversial claim.
Among the dissenters was none other than Dale Earnhardt Jr.
See how NASCAR's 12-time most popular driver responded to the two-time Pro Bowler.
Asked about the colorful Twitter exchange during a visit to Michigan International Speedway on Saturday to announce a partnership with driver Cole Whitt's apparel company, veteran NFL wide receiver Nate Burleson took Junior's side.
"Whether you're swinging a club, driving a car, running a route or shooting a basketball, when you have to train mentally and physically, and then go out and perform in front of a crowd of people, I feel like you're an athlete," said Burleson, a former Detroit Lion who is currently a free agent. "You're not on the lower scale of it. These (NASCAR drivers) are elite athletes."
"Just walking here, I said, 'What's your training regimen?'" Burleson said, recalling his conversation with Whitt. "He said, 'Well, this is one of the first years I've got a trainer. Tuesdays are more lifting, the next day is movement.' That's exactly what I would say. That's how I would respond. It all helps when it comes to him doing his job. On top of that, he does it in front of a large amount of people here at the racetrack and then on TV.
"So you combine how he prepares for his job on Sunday, and then going out there and doing it, it's the same thing as a quarterback getting ready for a game on Sunday. There's no difference. He's an athlete just like I am. There isn't a guy who's better or worse; it's just two professional athletes doing their job."
So who's right -- Dale Jr. and Nate Burleson or Richard Sherman?
Let us know your thoughts.
---
---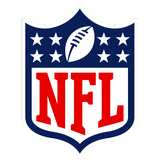 Get more from National Football League
Follow your favorites to get information about games, news and more
---