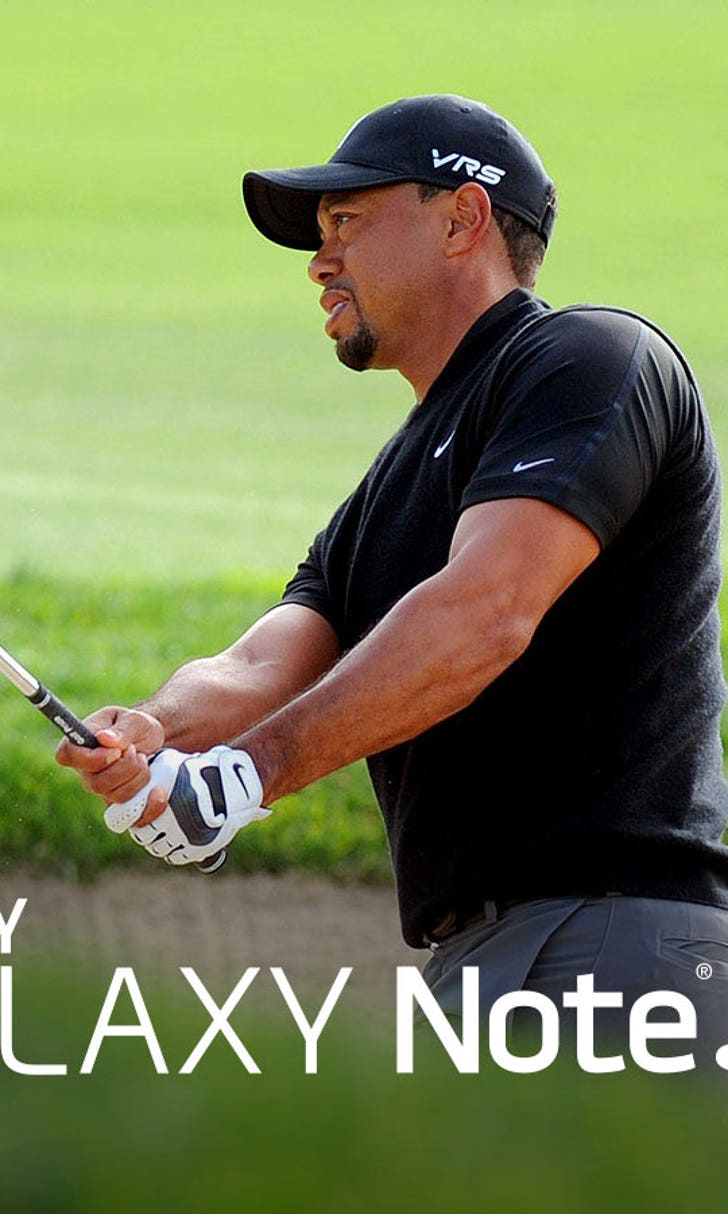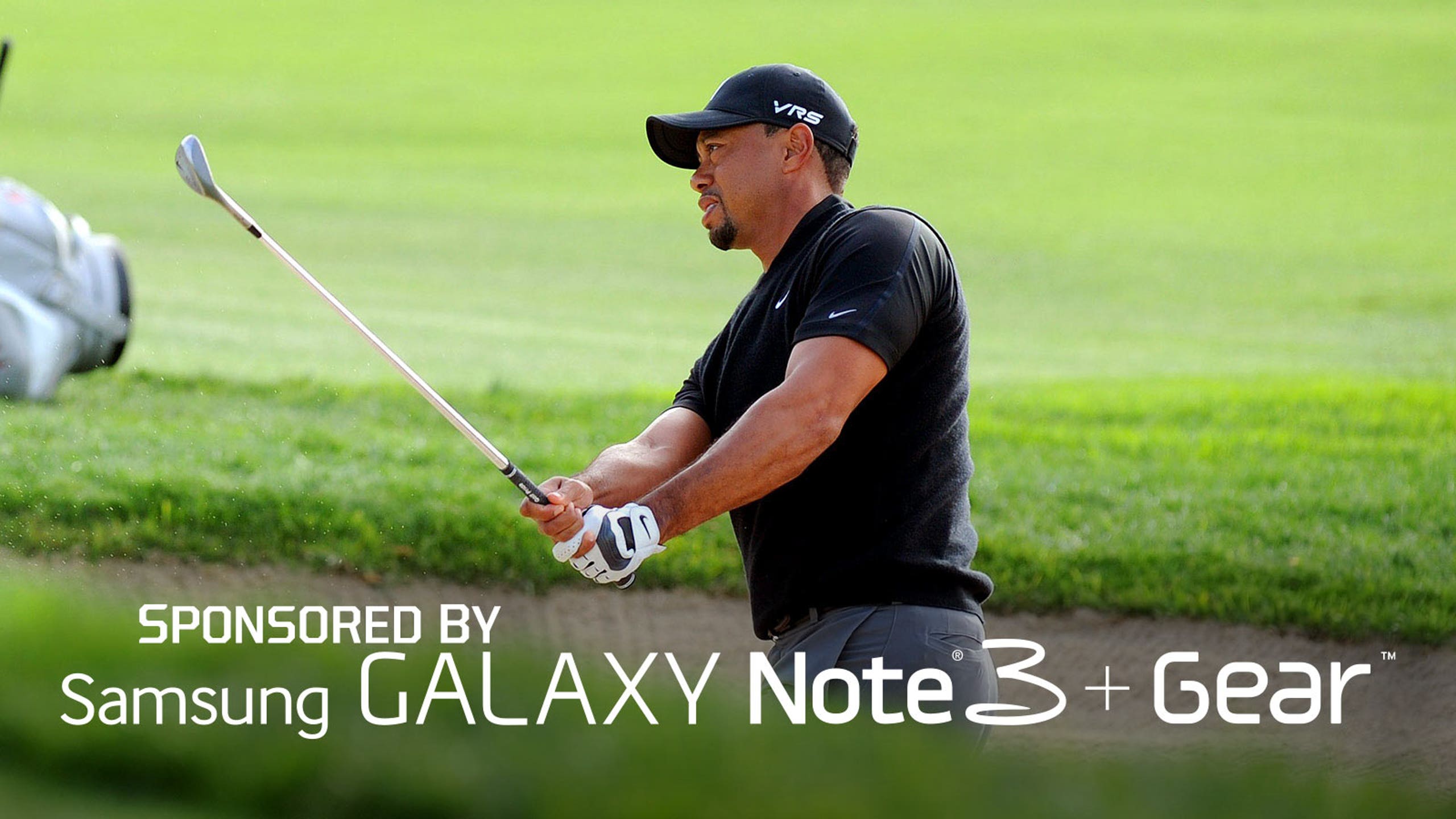 Daily Buzz: Is Tiger Woods too buff for his own good?
BY Sam Gardner • January 28, 2014
Tiger Woods missed the third-round cut after shooting a 79 on Saturday at last week's Farmers Insurance Open, and according to Woods'€™ former swing coach, the World No. 1's struggles to start 2014 may be a side effect of Woods being too buff.
Speaking on his SiriusXM radio show Sunday, Hank Haney addressed Woods'€™ workout regimen, saying that his former pupil has€œ "overdone it"€ at the gym and his swing — recently re-worked by coach Sean Foley — is suffering as a result.
"€œMy opinion is he did too much of that,"€ Haney said of Woods' workouts, via Golf.com. "He does a lot of the gym stuff. I know you need to do some for golf, no doubt about it. You need to be in shape, you need to avoid injury, but my opinion is he really overdoes that.
"... I look at him now and a lot of guys mentioned on the telecast, he looks bigger this year. I think Peter Kostis mentioned that. He looks like he'€™s gained more muscle mass. When he was thinner and younger he was actually faster then. The strength maybe helps you get out of the rough but I'd agree that he's overdone it. But he loves to work out."€
Instead, Haney says, Woods'€™ time would be better spent on the putting green.
"Let me tell you what his real key to golf is, it'€™s getting out there and practicing his putting," Haney said. "€œHe had five three-putts in 54 holes at Torrey Pines and you're not going to fix that in the gym.
"... For him to go out and three-putt five times at Torrey Pines, I can'€™t even believe it. There's just no way that he put in the time on the putting green and practicing. It's impossible. He'€™s too good. His stroke is too consistent. He's too great a putter. ... He'€™s beat himself up, no doubt about it, but less time in the gym, more time on the putting green.
"There'€™s just no way he should three-putt five times. That'€™s just ridiculous. He'€™s Tiger Woods. That just can't happen."
For the record, Woods'€™ last major win came in 2008 — when he was coached by Haney.
Now, for some links:
• Demaryius Thomas' mom and grandmother will watch the Super Bowl from prison.
• A British woman named Dee Ford is not that Dee Ford, but folks on Twitter don't seem to understand.
• Here's what it looks like to be a skateboard:
• A newborn baby in Seattle was given the middle name "12th" — which goes perfectly with her last name, Mann.
• A sportswriter who attended each of the first 47 Super Bowls will not attend this year's game.
• A reminder to all you college football recruits out there: It's warm in Florida:
• Meanwhile, it's snowing at Talladega:
• New York City's new mayor wants to strip Madison Square Garden of its huge annual tax break.
• Giants third base coach Tim Flannery raised $96,000 for Bryan Stow.
• Sean Harris of Utah State channeling Kid 'N Play:
• A man who allegedly shot at cars along a Michigan highway says he did so because he received coded messages from Detroit Tigers baseball broadcasts.
• New Penn State football coach James Franklin will attend the State of the Union address Tuesday night.
• He also appears to be a friendly guy:
• Rockets GM Daryl Morey says you could make the case that Royce White is the "worst first-round pick ever."
• Lakers point guard Kendall Marshall doesn't have a solution for his apparent NBA 2K14 shooting struggles.
• Maybe the answer is more half-court shots from his butt:
• Football players at Division II Lane College are threatening to leave the program if their interim coach isn't kept on the staff.
• Jahvid Best is suing the NFL over concussions.
• The Denver airport, with a subtle Peyton Manning reference on all flights to or from Omaha:
• The Kings released new renderings of their downtown arena in Sacramento.
• You can get free Navy basketball tickets if you can beat the team's mascot in a game of rock, paper, scissors.
• Dana White is not optimistic about Floyd Mayweather's chances, should he ever try his hand in the UFC:
• Six-foot-one D-Leaguer Rashad James dunks over a 7-foot defender — twice:
• Yasiel Puig's reckless driving charge in Florida has been dropped.
• You can buy the broken bat that Roger Clemens threw at Mike Piazza in the 2000 World Series.
• Look, skiers can be funny:
• Doc Rivers offered some encouragement to Bucks coach Larry Drew.
• An Everton fan got a Liverpool tattoo in honor of a sick little boy.
• Albert Pujols was on Sesame Street with Grover:
---