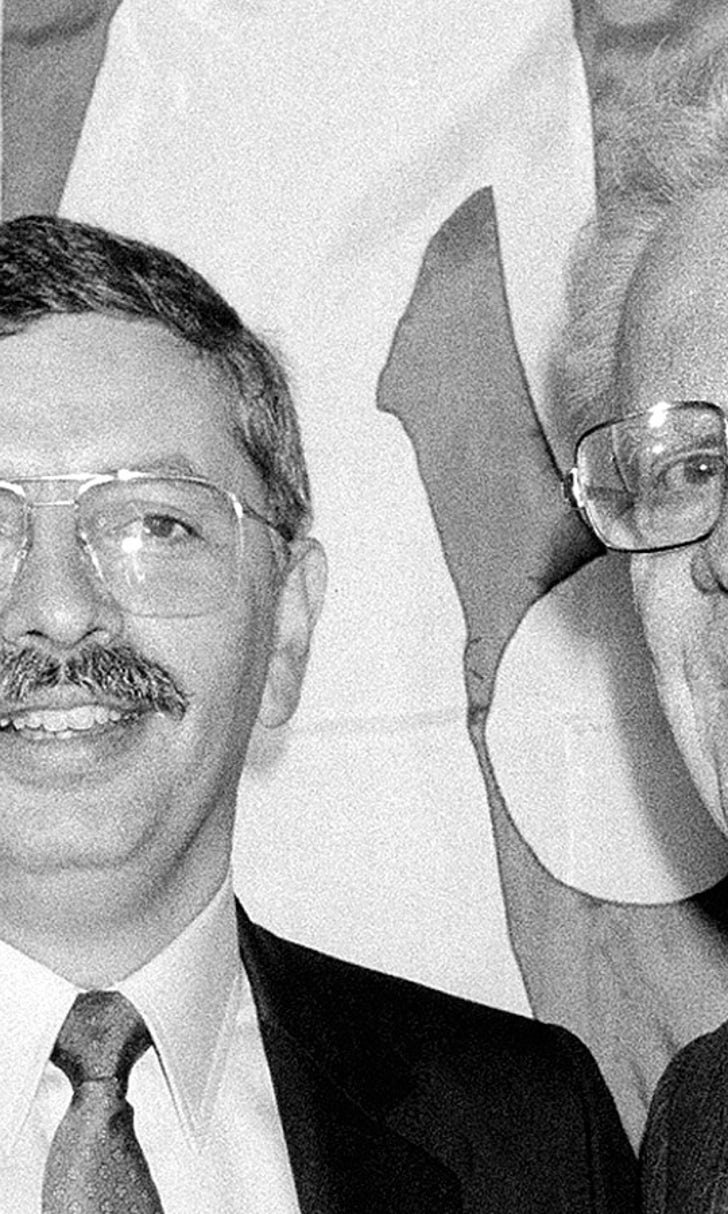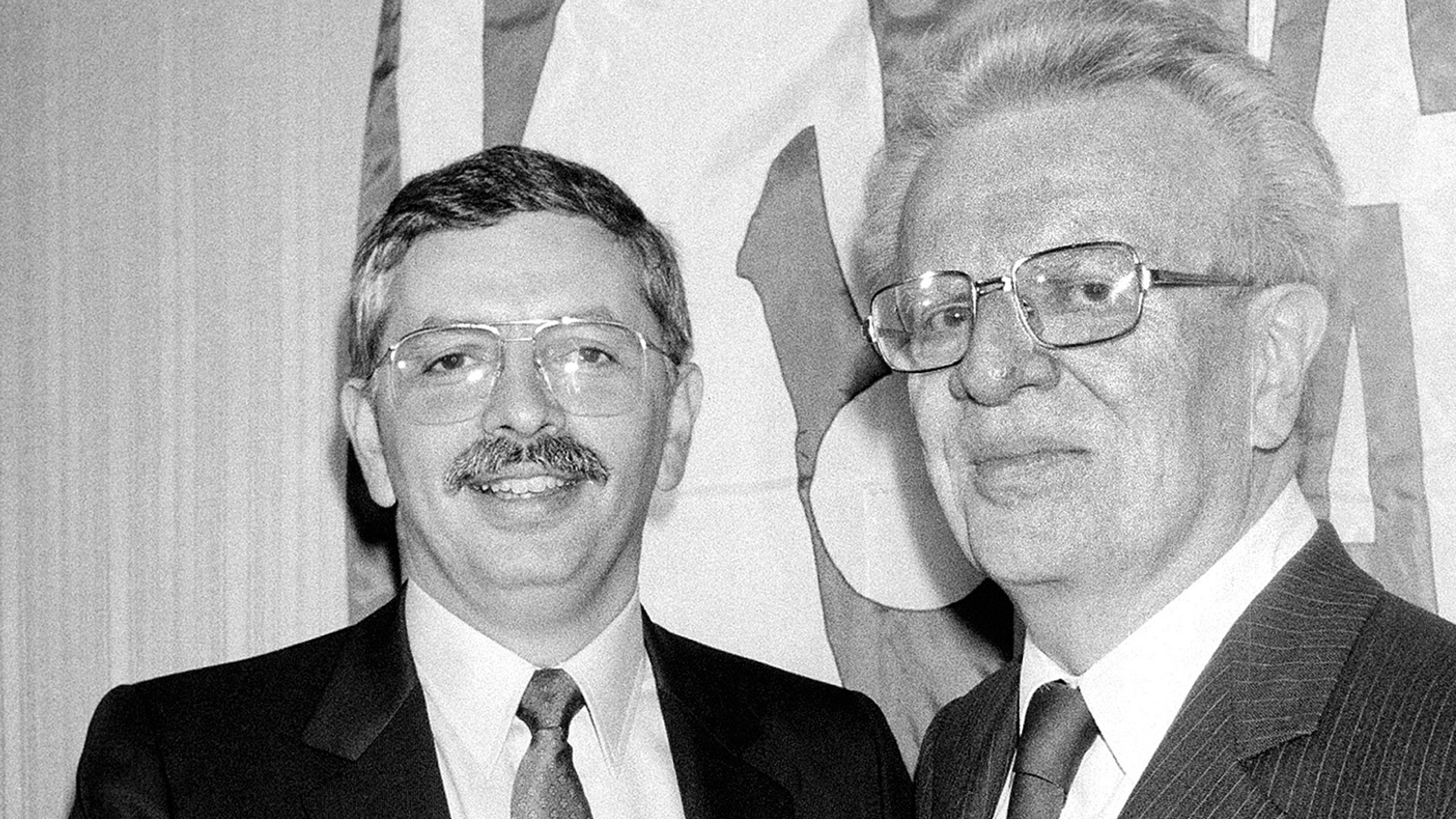 Daily Buzz: 30 years of Stern's NBA and 48 years of Super Bowl tickets
BY foxsports • January 31, 2014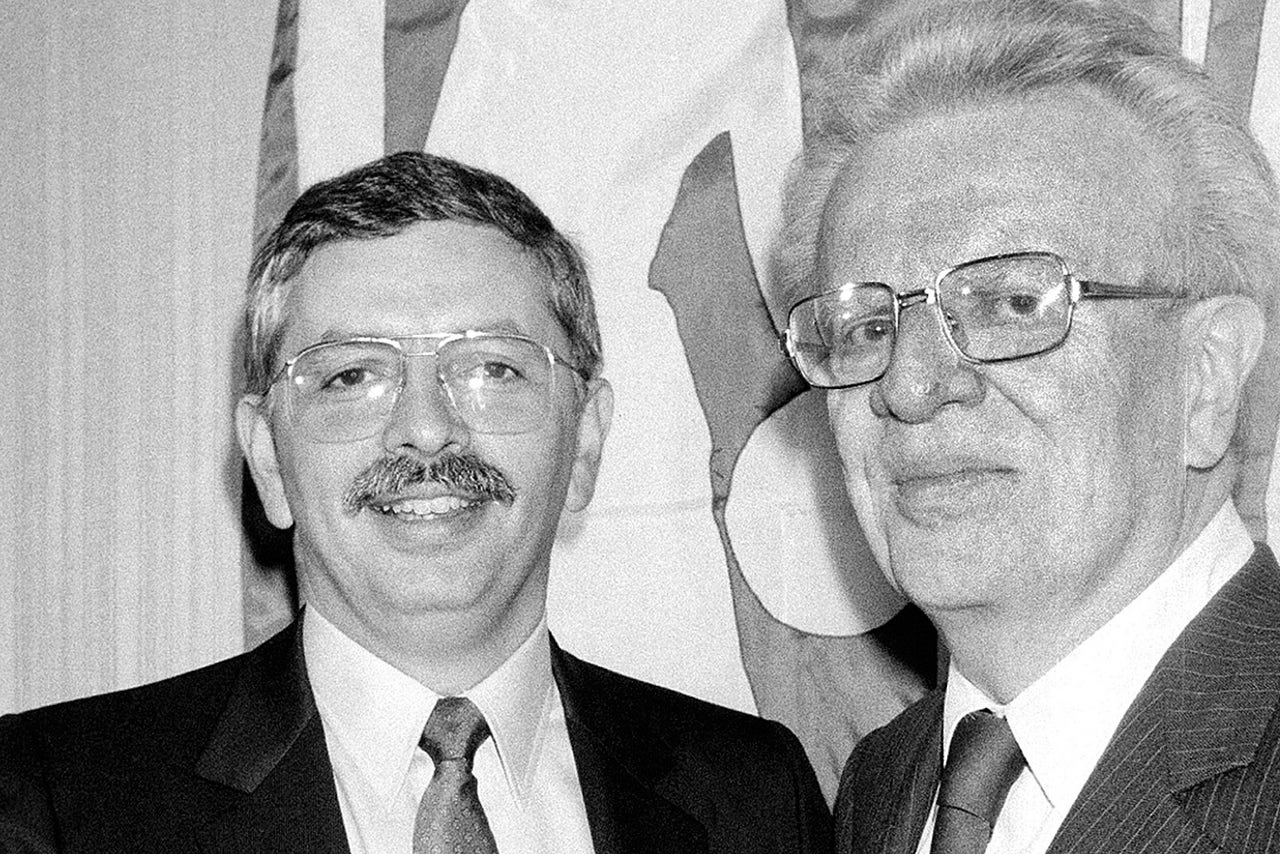 David Stern's NBA turns 30 on Saturday, which means it and I are almost the same age. Stern's NBA is the only NBA I or anyone from my generation has ever known, and I still can't tell if he is a genius or a cartoon character, a villain or a secret hero.
His reign ends in its 30th anniversary, which puts a historical bow on it. Stern took over an NBA that was in the charismatic and capable hands of Magic Johnson and Larry Bird, presided over the transcendent Jordan era, and after a few dicey years at the turn of the new millennium, leaves it comfortably with Lebron James, a well-behaved, apolitical, but still controversial superstar (which is the best kind).
I don't know whether this NBA achieves whatever Stern's vision for it may once have been, but it does seem to be a fairly ideal articulation of what a professional sports league ought to look like.
Where Major League Baseball wrestles with a steroid issue, the NBA's biggest drug problem has to do with a substance that isn't even illegal in some parts of the United States. Where the NFL is trying to reconcile the dangerous nature of the sport with its ever-growing commercial popularity, the NBA's biggest social controversy in recent years has concerned a dress code.
Some of this is a credit to Stern and some is simple good fortune. Stern's biggest challenge was always attracting eyeballs to NBA broadcasts. This has proven particularly challenging in periods where the NBA didn't have culturally transcendent superstars like Jordan or James or Magic and Larry.
There was a period stretching roughly from Jordan's second retirement (1998) to James' first gold medal (2008) in which, despite the global growth of basketball, the NBA seemed to be losing traction with American sports fans.
Part of the problem, Stern obviously felt, was that fans perceived NBA players to not be the kinds of guys you bring home to your parents.
So in one of Stern's most multi-faceted and interesting decisions, in 2005, he threw down a dress code that seemed particularly interested in cracking down on what is sometimes called "hip-hop" style. Players were to wear business casual attire while representing the NBA and not to wear jeans, jerseys, do-rags, large jewelry or Timberland boots.
Players were upset, and Stern responded oh-so-very Sternly, in his signature brand of grinning condescension.
"If they are really going to have a problem, they will have to make a decision about how they want to spend their adult life in terms of playing in the NBA or not," Stern said.
It's just about impossible to know whether that worked or not, but history will remember it in positive tones. The league's ratings, which fell from a record high in 1998 to a record low in 2003, have risen every year since 2007. In 2010 and 2011, the NBA Finals out-rated the World Series in back-to-back years for the first time ever.
You'll recognize 2010 and 2011 as the first two years James appeared in the Finals since he made a massively controversial prime-time announcement that he was going to "take (his) talents to South Beach."
It is not a coincidence that NBA ratings were on the rise just as a once-in-a-generation talent was too. Once-in-a-generation player to the letter, I'd add. Jordan and James were drafted 19 years apart. It was nice and theatrical.
Stern did not create that reality, but he probably amplified it just by being him. He played the villain, but it was more of a "who me?" villain than a "stroking a hairless cat" villain (though the cat thing was not hard to imagine). There was always some story, ranging from credible rumor to urban myth, about Stern secretly orchestrating something or another — a trade, the draft, Jordan's retirement. He'd always deny it in that smartest-guy-in-the-room way of his, a way that implied, "I didn't do this, but even if I did, I'm too smart for you to bust me, so run along now."
And yet Stern was beloved by the public in a way Bud Selig and Roger Goodell will never know. You didn't exactly want to have a beer with him, but you wanted to argue with him about something, just to see how you'd do.
He wasn't a guy in a commissioner's suit. He wasn't acting "like the NBA commissioner." He was David Stern, professional smartass — who happened to be in charge of the NBA.
What difference any of this made is anybody's guess. That Stern's stewardship over the league coincided with its rises and falls over the last 30 years does not necessarily mean it caused them, but history will be kind to Stern. His league grew under his direction, and he is better liked and will be more memorable that any of his contemporaries in the other major sports leagues.
It's hard to measure how much or how little he mattered, but in David Stern's NBA, there were always at least two main characters: The game's biggest star, and David Stern.
On to the links:
The owner of the St. Louis Rams bought an NFL stadium-sized lot in Los Angeles.
Wes Welker had a very awkward interview.
Old nemeses Mark Cuban and David Stern had a nice moment.
A harness racing driver is suing a casino, claiming the poor condition of the track caused a crash in which he sustained a brain injury.
The Simpsons predicted this Super Bowl matchup in 2005.
They're gonna be unveiling a giant mozzarella football in Secaucus on Sunday.
This SportsNation poll had predictable results:
The AP's gallery of Super Bowl tickets over the years is worth your time.
The Big Lead has a cool story about the history of the Bud Bowl commercial.
---