D-backs to open 2018 season at home vs. Colorado
September 12, 2017
PHOENIX -- The Arizona Diamondbackswill open the 2018 season at home on Thursday, March 29, against the Colorado Rockies.

The D-backs announced their 2018 schedule on Tuesday. It features a six-game homestand against the Rockies and Los Angeles Dodgers to open the season, including a Saturday, March 31, game against Colorado on the 20th anniversary of the franchise's first game, also against the Rockies. Their season concludes on the road against San Diego on Sept. 30.

The D-backs will be at home for most of the season's holidays -- including Mother's Day (vs. Washington), Father's Day (New York Mets), Memorial Day (Cincinnati), Fourth of July (St. Louis), Labor Day (San Diego) and Cinco de Mayo (Houston).

Their interleague schedule is entirely against teams in the American League West. At home, they play three games apiece  vs. Houston (May 4-6) and Seattle (Aug. 24-26) and two apiece vs. Texas (July 30-31) and L.A. Angels (Aug. 21-22). On the road, they play three games at Oakland and Houston and two apiece at Los Angeles and Texas.

The Chicago Cubs make their lone visit to Phoenix on the season's final homestand -- Sept. 17-19.

Season tickets for the 2018 regular season are currently available for purchase by visiting dbacks.com/seasontickets, calling 602-462-4600 or visiting the Chase Field Ticket Office.

2018 Diamondbacks schedule

Click here for printable version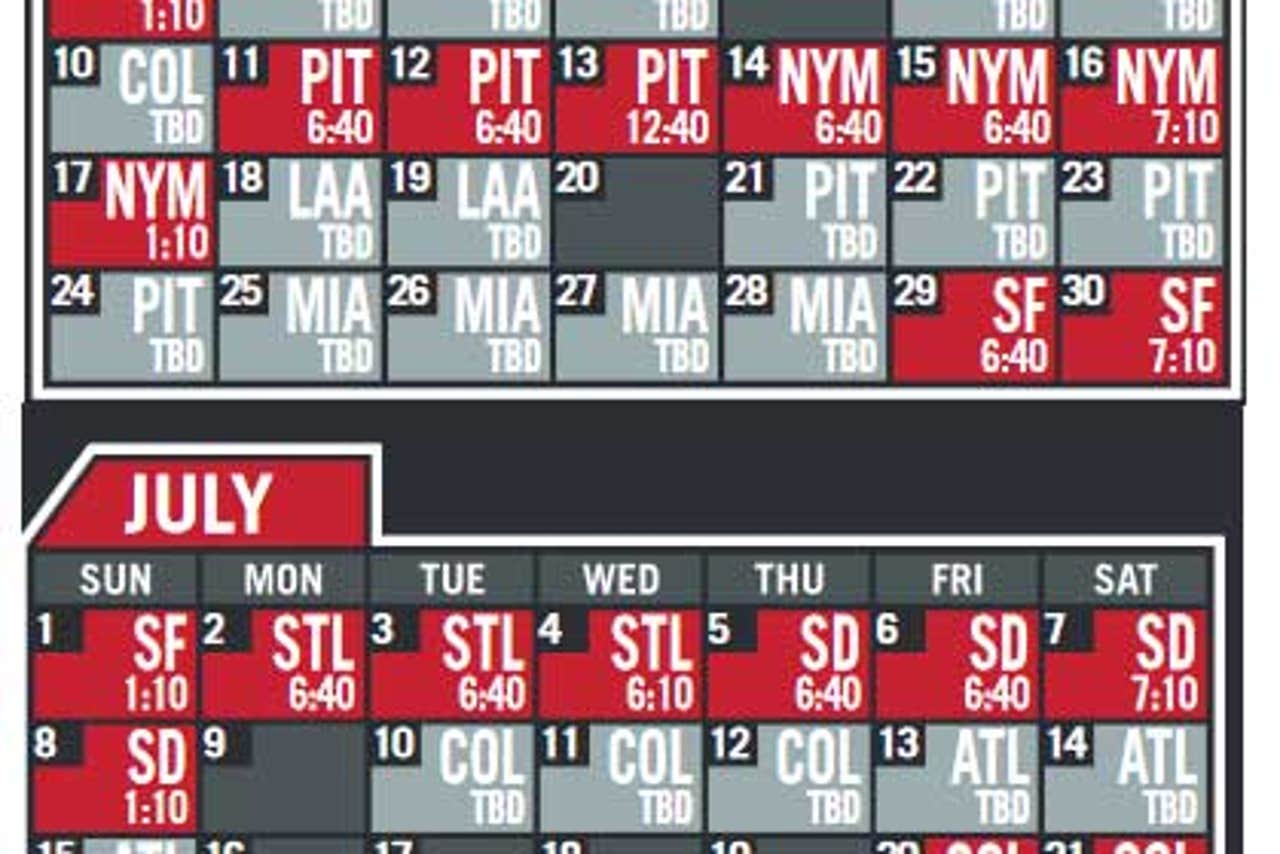 ---
---