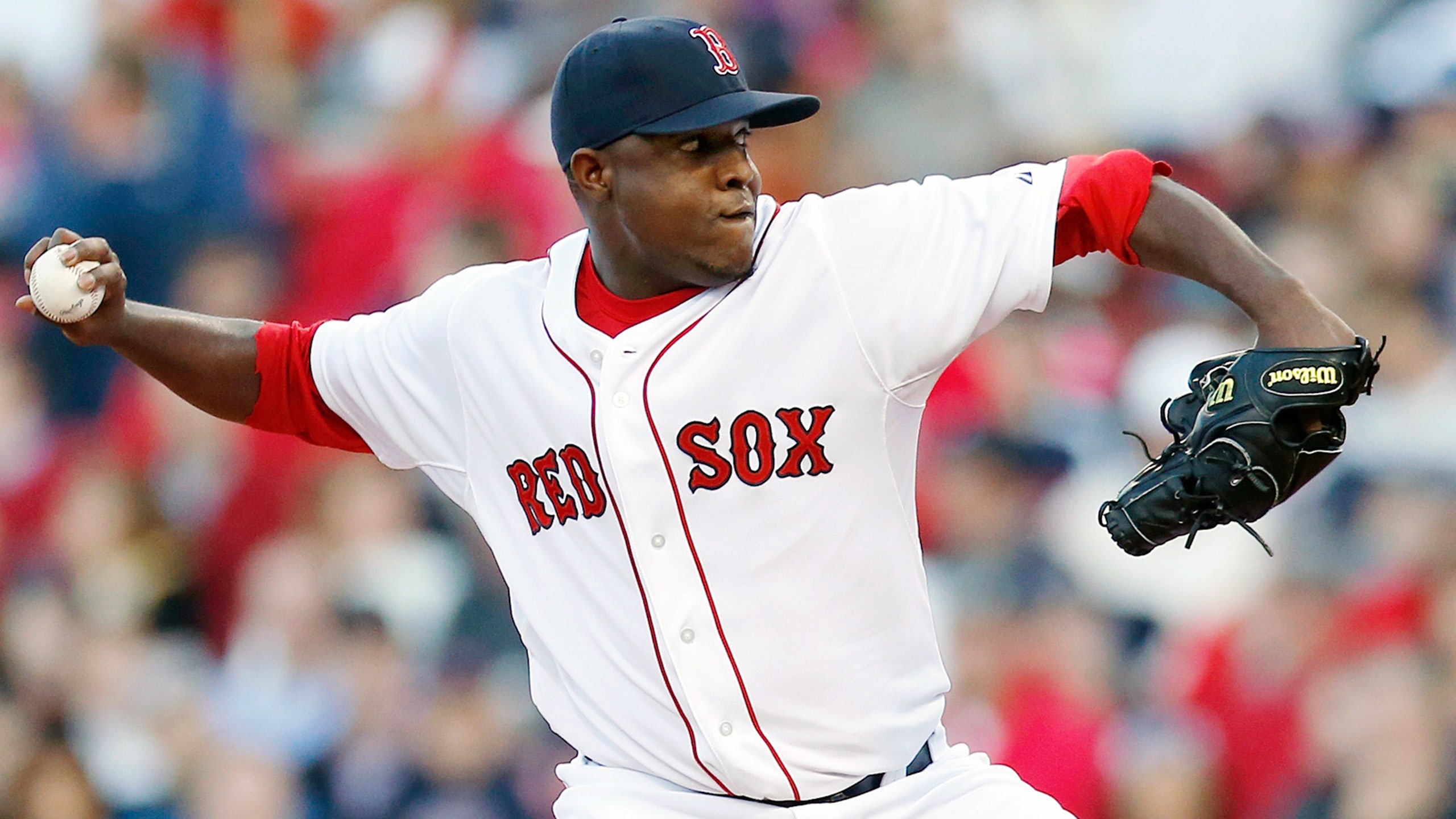 D-backs' staff might not be done, even after trade
BY foxsports • December 12, 2014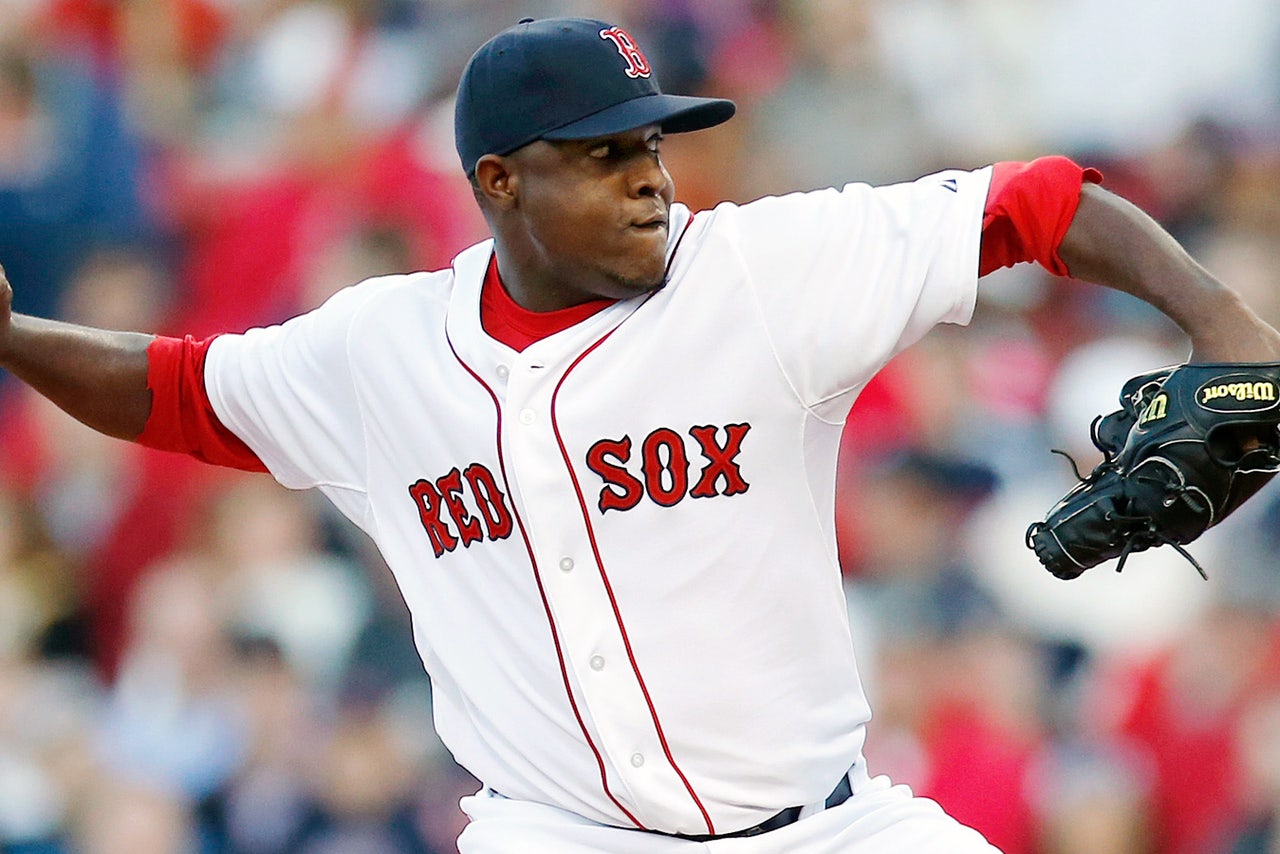 PHOENIX -- The Diamondbacks added right-handers Rubby De La Rosa and Allen Webster to their starting rotation when the Wade Miley trade was consummated Friday.
But why stop now?
The D-backs have discussed top-dollar free agents Max Scherzer and James Shields, general manager Dave Stewart said Friday, although it is not certain how big a push they could make for either.
Even after trading Miguel Montero and now Miley, the D-backs appear to have about $85 million to $90 million committed to payroll in 2015, figuring in estimates to their five arbitration-eligible players. The average annual value of Jon Lester's new free agent deal is about $26 million per year.
"We did have conversations about today," Stewart said of adding an elite free agent pitcher. "At least it's been talked about."
The D-backs have not been mentioned previously as players at the top end of the free agent market, and they earlier seemed to indicate that they would be more of a player following the 2015 season, when David Price, Jeff Samardzija, Jordan Zimmermann and others presumably will be available.
At the same time, the D-backs already have made four major moves in Stewart's 10 weeks on the job, and they are committed to putting the 98-loss 2014 in the rear-view mirror. 
With De La Rosa and Webster, the D-backs have changed the dynamic of their rotation, Stewart said. De La Rosa and Webster have fastballs in the mid-90 mph range, and De La Rosa has been timed at 100 mph during his parts of four years in the major leagues. The last time D-backs had two power arms in the rotation were in the Randy Johnson/Curt Schilling days.
Allen Webster started 11 games for the Red Sox last season.
"I know a lot of guys who have hit against that pitching staff," said Stewart, an agent until he became the D-backs' general manager in September. "When you have a lot of guys who are all the same, you don't get anything different (from day to day). It makes it a comfortable at-bat and a comfortable series. This gives you a different look. It makes it that much more difficult to prepare for a series."
That different look will start from Day 1. Right-hander Josh Collmenter is the likely opening day starter, with De La Rosa, newcomer Jeremy Hellickson and Webster to follow. Candidates for the fifth spot in the rotation include Vidal Nuno, Trevor Cahill, Chase Anderson, Daniel Hudson, Randall Delgado, Robbie Ray and Andrew Chafin, Stewart said.
The D-backs also got younger, deeper and more cost-effective in the trade. De La Rosa is under team control for four years and Webster for six. De La Rosa is not eligible for arbitration until 2016, and Webster is not eligible until 2018. Miley is expected to make about $4 million in his first year of arbitration eligibility this winter.
"I think I'm getting these guys at the right age," Stewart said. "If you start every fifth day, you learn a lot about yourself. They have the talent and the stuff to be successful."
De La Rosa, 25, was 4-8 with a 4.43 ERA in 19 appearances last season, 18 starts. His fastball sits in the 93-95 mph range. He started off well in 2014, going 4-4 with seven quality starts, a 3.21 ERA in his first 11 outings. He made his debut with the Dodgers in 2011, when he was 4-5 with a 4.71 ERA before suffering an elbow injury in August that required season-ending Tommy John surgery and cost him almost all of the 2012 season.  De La Rosa is 8-15 with a 4.34 ERA in 44 major league appearances over parts of four seasons, averaging 7.2 strikeouts and 3.6 walks per nine innings.
Webster, 24, is 6-5 with a 6.25 ERA in 19 major league games. He was 5-3 with a 5.03 ERA in 11 starts with the Red Sox last season, when he was moved up and back from Triple-A Pawtucket several times. He was 4-4 with a 3.10 ERA and 100 strikeouts in 122 innings and Pawtucket. Webster's fastball is in the low-90 mph range. Baseball America ranked his slider as the best in the organization before the 2014 season. He was rated the Red Sox's fourth-best prospect.
The Red Sox D-backs also sent infielder Raymel Flores in the trade. Flores, 20, hit .282 with 14 stolen bases at short-season Class-A Lowell last year.
De La Rosa and Webster have been packaged before. They went to Boston as part of the nine-player deal that sent Adrian Gonzalez, Josh Beckett and Carl Crawford to the Los Angeles Dodgers at the 2012 trade deadline, although De La Rosa was not included in the deal until the offseason. D-backs director of baseball operations De Jon Watson was the Dodgers' assistant general manager when De La Rosa and Webster the joined the organization in 2008 -- De La Rosa as a free agent and Webster as a 18th-round draft choice out of high school in North Carolina.
In another trade with Boston, the D-backs acquired right-hander Myles Smith for Zeke Spruill, who was designated for assignment when the D-backs added Yasmany Tomas to the roster Monday. Smith was Boston's fourth-round draft pick in 2013.
To make room on the roster, left-hander Eury De La Rosa was designated for assignment. The D-backs have 10 days to trade, waive or release him.
Follow Jack Magruder on Twitter
---