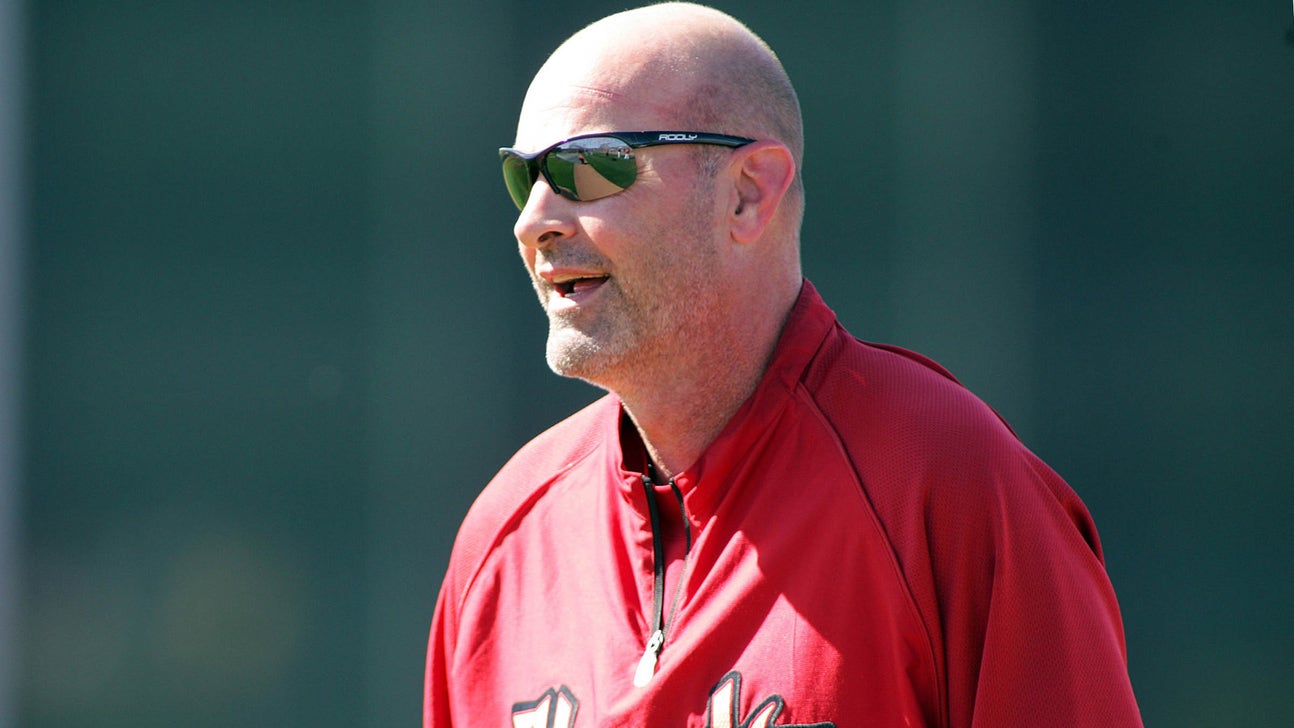 D-backs 'ready to start that journey' to Australia
Published
Mar. 16, 2014 7:52 p.m. ET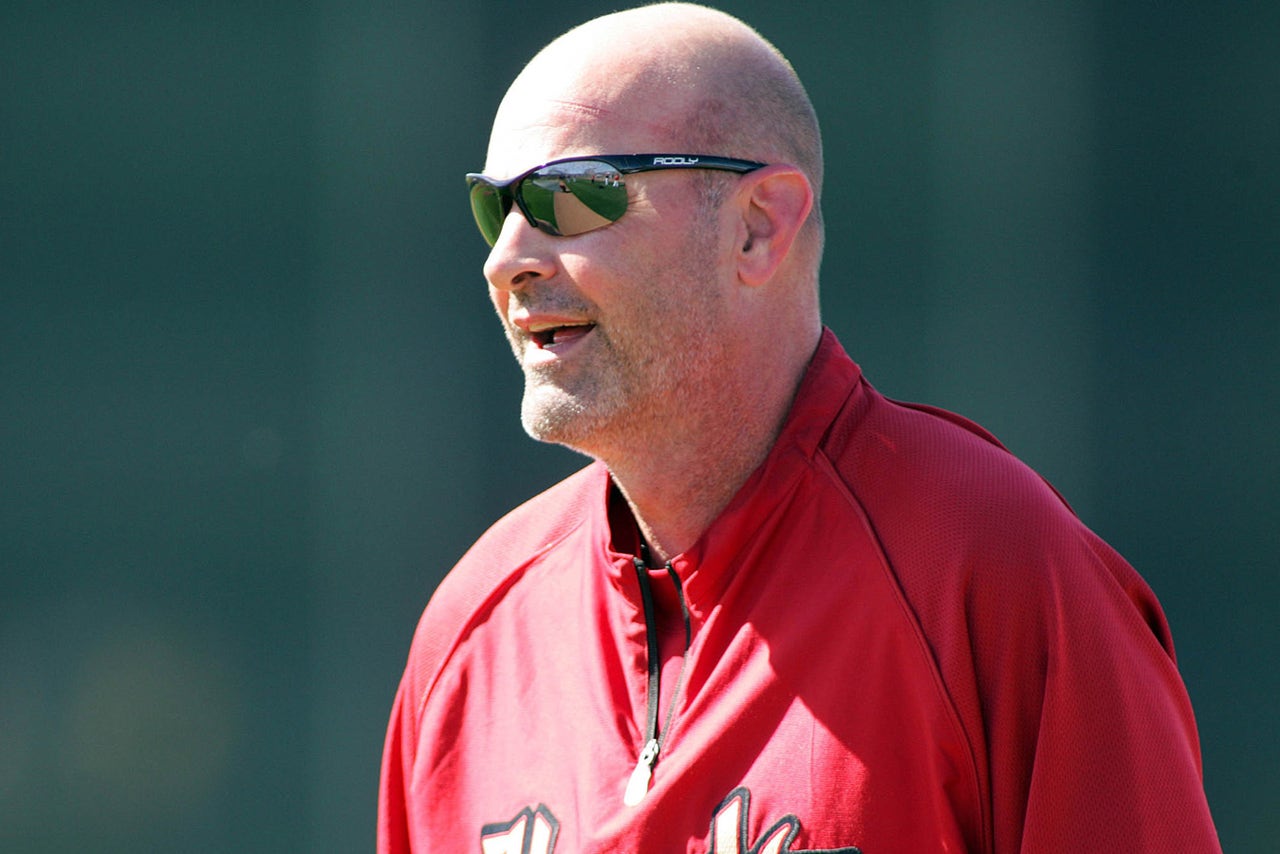 SCOTTSDALE, Ariz. -- There was a palpable buzz around the Diamondbacks' spring training facility Sunday morning as players, coaches and staff made final preparations for the team's trip to Australia.
The much-anticipated trip has been talked about all spring, and the time is finally here to load up the overhead compartments, put seats and tray tables forward and strap in for takeoff.
The Diamondbacks leave for Sydney on Sunday night for Major League Baseball's opening series, but they do so with questions still to be answered once they return for another week of Cactus League play and Opening Day on U.S. soil.
The two-game series abroad prior to the official start of the regular season made for a tricky balancing act this spring. The D-backs had to arrive early and get ready for meaningful games sooner -- and they must play those games with a handful of decisions still looming.
"We're gonna try to win the games," manager Kirk Gibson said. "We'll go over there and try to win these two games, then we'll regroup from that point and set up for the season."
The Diamondbacks have the luxury of a flexible roster for the trip to Australia and don't have to carry five starting pitchers, as they will in the regular season. They are taking three shortstops, three catchers and as many as 11 relievers, though not all those players will be active for the games.
But once the D-backs return for five more spring training games, they will have to work on finalizing their Opening Day roster.
For starters, the Diamondbacks must determine their best option at shortstop. Veteran Cliff Pennington will be the backup, but Didi Gregorius and Chris Owings continue to battle for the starting job. Owings is considered a slightly better offensive option while Gregorius is the better defender and would give Arizona another left-handed hitter.
The D-backs also must decide whether to keep Henry Blanco or Tuffy Gosewisch as the team's backup catcher and fill the final bench spot from a group that includes Matt Tuiasosopo and Tony Campana.
Further, the Diamondbacks must determine bullpen roles. The group of players is mostly set, but the team has not publicly defined roles, although it appears that offseason acquisition Addison Reed will close games based on spring usage. The makeup of the group also could be altered if Randall Delgado is shifted to the rotation in light of Patrick Corbin's elbow injury, which will cause him to miss at least a couple of months if not the whole season.
Then, of course, there is the task of lining up the starting rotation and deciding on a batting order. Some of that will take place on the team's 17-hour flight to Sydney, Gibson has said, but things can't truly be settled until the D-backs have made their final roster decisions.
Regardless of the numerous questions still to be answered, the Diamondbacks feel good about where they are as they head down under for Opening Day.
"We've had a great spring," Gibson said. "We came in here a little earlier than normal. We've had some great work on the field, good togetherness off the field."
The D-backs have seen some meaningful developments so far this spring, even if spring training results are taken with a grain of salt. Third baseman Martin Prado has been red-hot, hitting a team-best .475, and appears more comfortable than he was a year ago.
Top prospect Archie Bradley has displayed major league readiness, dominating in two scoreless outings before getting roughed up in his third start. Prospect Bo Schultz, too, has emerged as a starter with a big league future.
New left fielder Mark Trumbo has shown signs of being the power bat the D-backs sought when they traded for him over the offseason. Catcher Miguel Montero appears poised for a bounceback season, and center fielder A.J. Pollock seems to have improved all around.
In essence, the D-backs like where they stand now, save the Corbin injury.
"Our nucleus is more defined," Gibson said. "I think they're a close-knit group. But we'll be tested just like every club will be tested. We're excited to start that journey."
And as much as the D-backs still must accomplish before their season begins in earnest March 31 against the Giants, they feel as prepared as they can be as they try to secure their first two wins of the 2014 season.
"We're ready," general manager Kevin Towers said. "I think our guys are kind of looking forward to having our first road trip and getting on the road. To me, that first road trip is always a great bonding experience.
"No better team to go up against for Game 1 than the defending NL West champs. Hopefully we can come back 2-0 and be in first place."
Follow Tyler Lockman on Twitter
---