D-backs' Pollock ready to resume injury-delayed breakout
BY foxsports • March 5, 2015
SCOTTSDALE, Ariz. -- A.J Pollock was playing his way into a breakout season before a fractured hand cost him three months a year ago. The Diamondbacks see no reason a forced layoff should impact the bigger picture, however. 
 Pollock is a believer, too.
 "Absolutely," he said. "I don't see why it would stop. I would be pretty disappointed if I didn't keep growing and keep progressing as a hitter."
 Center fielder Pollock was carving out a niche as a speed/power leadoff hitter when he took a Johnny Cueto fastball on his right hand on May 31, an injury that kept him out until rosters expanded in September. He was slashing .316/.366/.554 with 16 doubles and eight stolen bases in 53 games, and he led NL center fielders with five assists.
 It appeared he was just getting started. He hit .379 with 10 doubles, three homers and three stolen bases in the 23 games before the injury, and he was the NL Player of the Week midway through the month. 
 The frustration then has translated into anticipation now.
 "He was on the verge of being an all-star when the injury occurred," Dbacks manager Chip Hale said. "He knows that. We're very confident in him, and I think he has the confidence that he will pick up and get back to that form. It's going to be fun to watch."
 Pollock is entrenched in center field after playing his way into a regular role in 2013, taking advantage of an opportunity presented by spring injuries to others. He hit .269 with 23 doubles, 12 stolen bases and eight outfield assists -- a performance that enabled the D-backs to trade his prime competition in center field, Adam Eaton, the following winter. 
 A first-round draft pick in 2009, Pollock's strong start in 2014 could be seen as a natural progression.
 "I wasn't surprised by it. I wasn't shocked," he said. "I never thought twice about it. For me, it was more frustrating being close (in previous years), feeling that I have a good approach, a good idea, and just not putting it all together quite yet. Last year was kind of when things started to click a little better. You get a little rhythm to your game."
 Pollock found an approach he was comfortable with last season, part of it an acknowledgement that the pitcher occasionally will win a battle along the way.
 "You just have to trust what you are doing," Pollock said. "If you have a good routine, stick with it. If you have a terrible routine, then it is probably never going to happen.  A lot of it is mental. Your routine going to the park, what you are focusing on. I had a pretty good plan with that and was able to stick with it."
 Pollock hit .276 last September, giving him plenty of time to get beyond the injury, something he has had to go through before. Pollock missed all of the 2010 season after suffering an elbow injury while making a diving catch in spring training.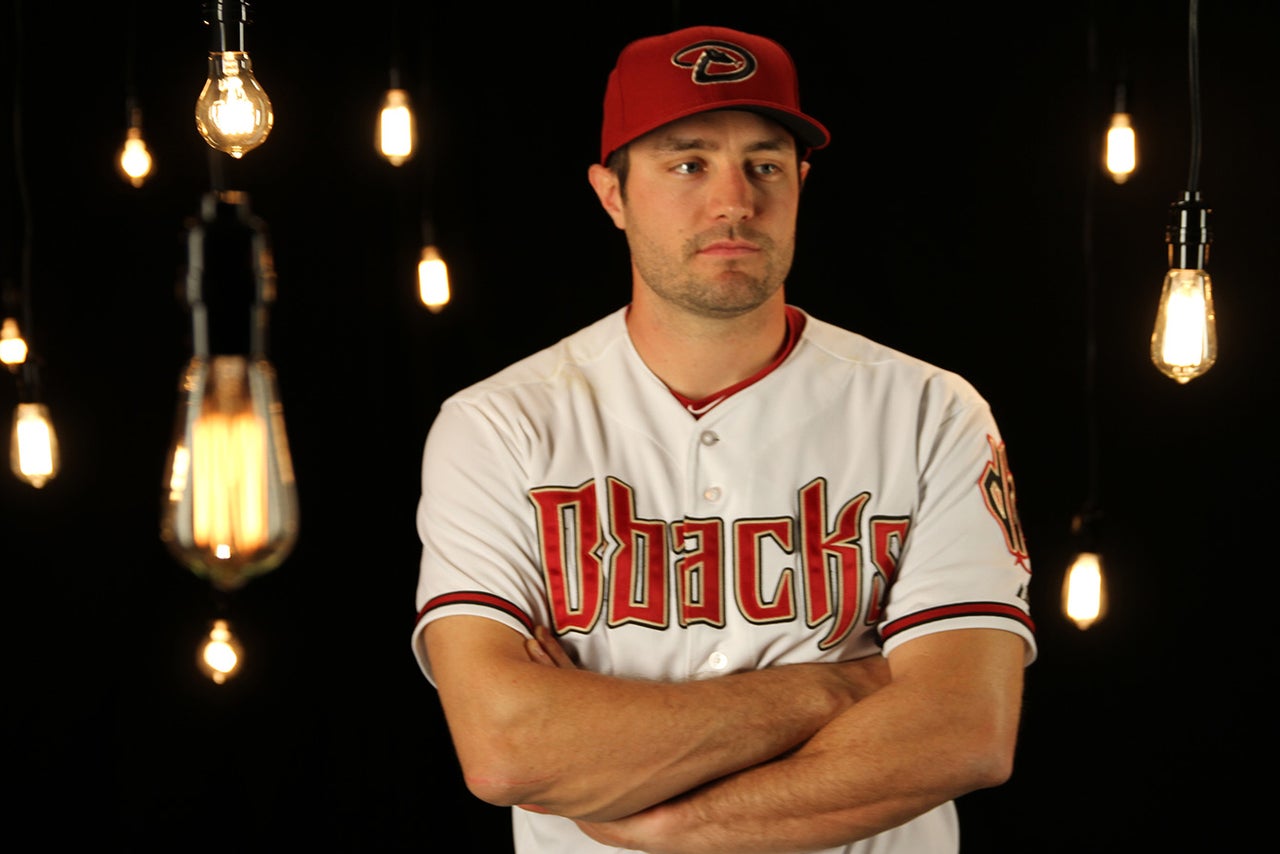 A.J. Pollock hit .302 with 7 home runs in 75 games last season. >> See more pictures from photo day with the D-backs.
 "There is a mental barrier to get over when you get injured, especially when you do it at the plate. Obviously you are going to make your living at the plate," Pollock said. "I had a good amount of at-bats before the end of the year. I got to work on moving past that. I didn't take it in with me to the offseason. It's behind me."
 With depth in the outfield including Ender Inciarte, David Peralta and Cody Ross, Hale said he would like to give Pollock and right fielder Mark Trumbo a few more days off this season. Not that it had anything to do with the injury, but Pollock played 28 consecutive games beginning May 4 last year.
 "Really wanting to get Trumbo and  Pollock days (off) in the week to really stay sharp for the whole season for the 162," Hale said. "If we do that, maybe we lessen their games but we increase their productivity."
 Pollock agrees, at least in principle.
 "For me, I think as a player you gear up for playing every day. That's what your mind-set is," Pollock said. "Chip is very good at communicating. I'm sure he has an idea of what he wants out of it."
 Pollock again appears to be the D-backs' most logical leadoff hitter, although former manager Kirk Gibson made a point late last season that he also could succeed lower in the order because of his ability to drive the ball. Many of his extra-base hits are in the left-center field gap. Pollock said he has no preference.
 "I like when I'm hitting," he said with a smile. "I don't care if I am hitting one, two, three, four, five, six, seven, eight. If I'm hitting, I'm feeling good."
 Leading off may provide fewer RBI opportunities but more chances to run.
 "There are going to be different types of opportunity, with the pitcher bunting guys over and you hitting with a guy on second with one or two outs," he said. "That's going to happen. A couple of more chances to steal bases. 
 "Nothing changes, just different opportunities you might have." 
Follow Jack Magruder on Twitter
---