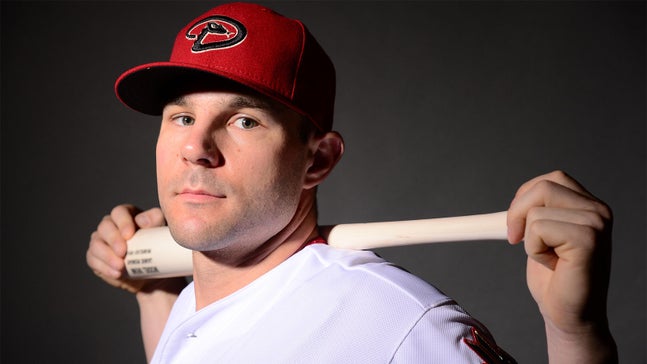 D-backs minor-league report: Romak thrives in middle of Aces' lineup
Published
Jul. 9, 2015 1:53 p.m. EDT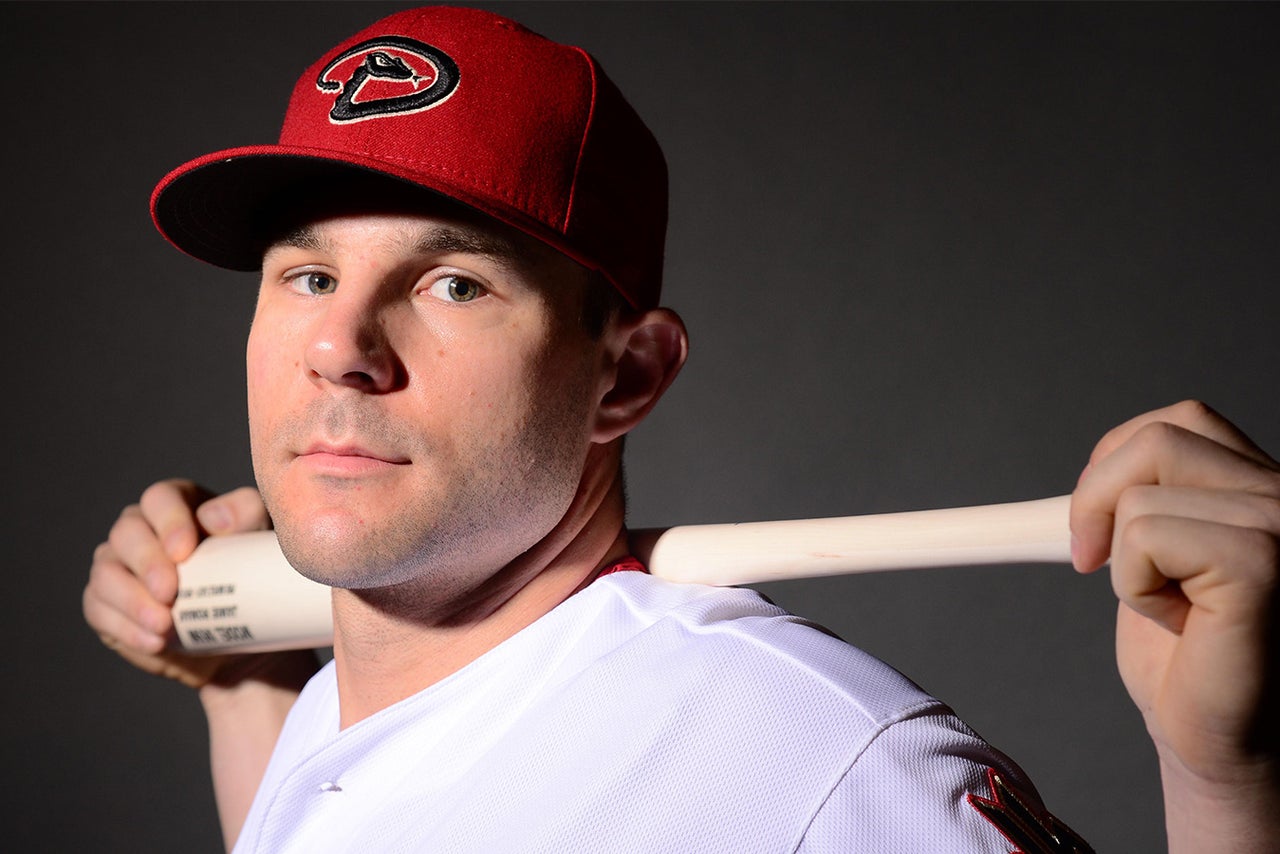 The Diamondbacks stockpiled infield depth throughout their system, but not all of it is young.
Triple-A Reno third baseman Jamie Romak is in the midst of his best season as a pro. At 29, Romak isn't old by normal standards, but his birth certificate disqualifies him from hot-prospect consideration in his profession of choice.
That said, Romak may in his prime, as demonstrated by his prolonged tear through the Pacific Coast League.
Last week Romak hit .423 (11 for 26) with 11 RBI, five home runs, two doubles, a triple, four walks and a stolen base. He led all of Triple-A in total bases (30), homers and RBI during the stretch.
For the season, Romak is hitting .299 with 16 home runs and 64 RBI. He is on pace to blow past his season highs in hits (128/2010), homers (25/2008) and RBI (85/2014).
All of this after he got off to a "typical" slow start in April.
"I didn't try to make too many big expectations or goals heading into the season," said Romak, in his first year in the D-backs organization. "I feel like I've gotten better and expect to keep getting better.
"I think (batting) average is overrated. I'm worried about production. Extra-base hits, runs and RBI are important."
Hitting in the middle of an Aces lineup that includes Peter O'Brien, Danny Dorn, Nick Evans and of late Brandon Drury, Romak has plenty of opportunities to produce, and since May 24, he leads all of baseball with a 1.203 OPS. No. 2? Marlins slugger Giancarlo Stanton (1.199).
"Any time you have a really good statistical season, it's in part because of the guys around you," Romak said. "We've had a real good 3-4-5 all season, but it's not just the three of us. This is a deep lineup."
But Romak has stood out among the group, and both he and O'Brien were named PCL starters in next week's Triple-A All-Star Game in Omaha, Neb. It will be Romak's first All-Star game at any level.
"I'm pumped about it," Romak said. "In May I started to think I actually had a shot at being an All-Star. I would have enjoyed the time off if it didn't work out, but I'm pumped to go."
Romak, a fourth-round draft pick of the Braves in 2003, has 4,269 minor-league at-bats in his career but just 21 in the big leagues -- all with the Dodgers in 2014, and he had just one hit to show for those at-bats.  He has a clause in his contract that stipulated a three-day window at the beginning of the month for him to be traded to any team wanting to put him on its 25-man roster. No suitors stepped forward, so Romak remains with Reno, though a team from Japan or Korea -- where the paycheck would be larger -- could come calling.
"I didn't want to leave here unless it was for a big-league opportunity," Romak said. "And you always hear stuff, and I'd be open to playing in Japan or Korea if that opportunity arises."
Triple-A Reno
-- The Aces are temporarily without pitchers Aaron Blair and Jake Barrett, who instead are playing for the U.S. team in the Pan Am Games. On Wednesday, Blair earned the win and Barrett pitched two scoreless inning in relief as the U.S. team beat a college team 6-1 in a tune-up before heading to Toronto.
-- O'Brien will compete in the home run derby on Tuesday during the Triple-A All-Star festivities. Former D-backs prospect Matt Davidson, now with the White Sox organization, won the derby in 2013.
Double-A Mobile
-- Second baseman Zach Borenstein is hitting .316 with two home runs and two doubles, 12 RBI and eight runs in the BayBears' 12 games since the Southern League All-Star break. Borenstein, who was a Southern League All-Star reserve, has a team-best .321 average to go along with seven home runs and 37 RBI.
High-A Visalia
-- Outfielder Mitch Haniger, acquired from the Brewers in the Gerardo Parra trade last season, has taken to the California League since a demotion late last month. Haniger is hitting .340 with 11 extra-base hits and 14 RBI in 12 games with the Rawhide. Haniger hit .281 with Mobile but had only one home run and 19 RBI in 153 at-bats.
Low-A Kane County
-- Right-hander Wei-Chieh Huang improved to 4-1 and lowered his ERA to 1.54 with five innings of four-hit, one-run ball on Tuesday night.
---
---