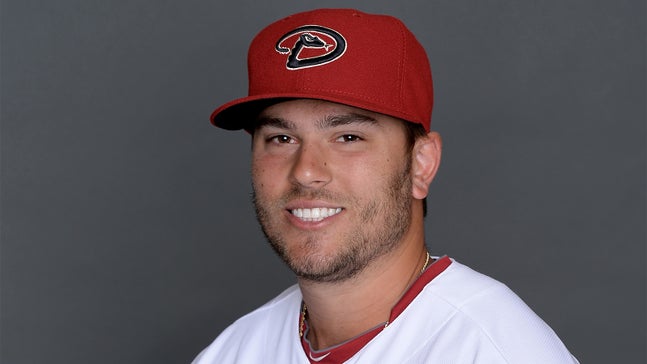 D-backs minor-league report: Palka's bat booms as he climbs ladder
Updated
Mar. 4, 2020 9:38 p.m. ET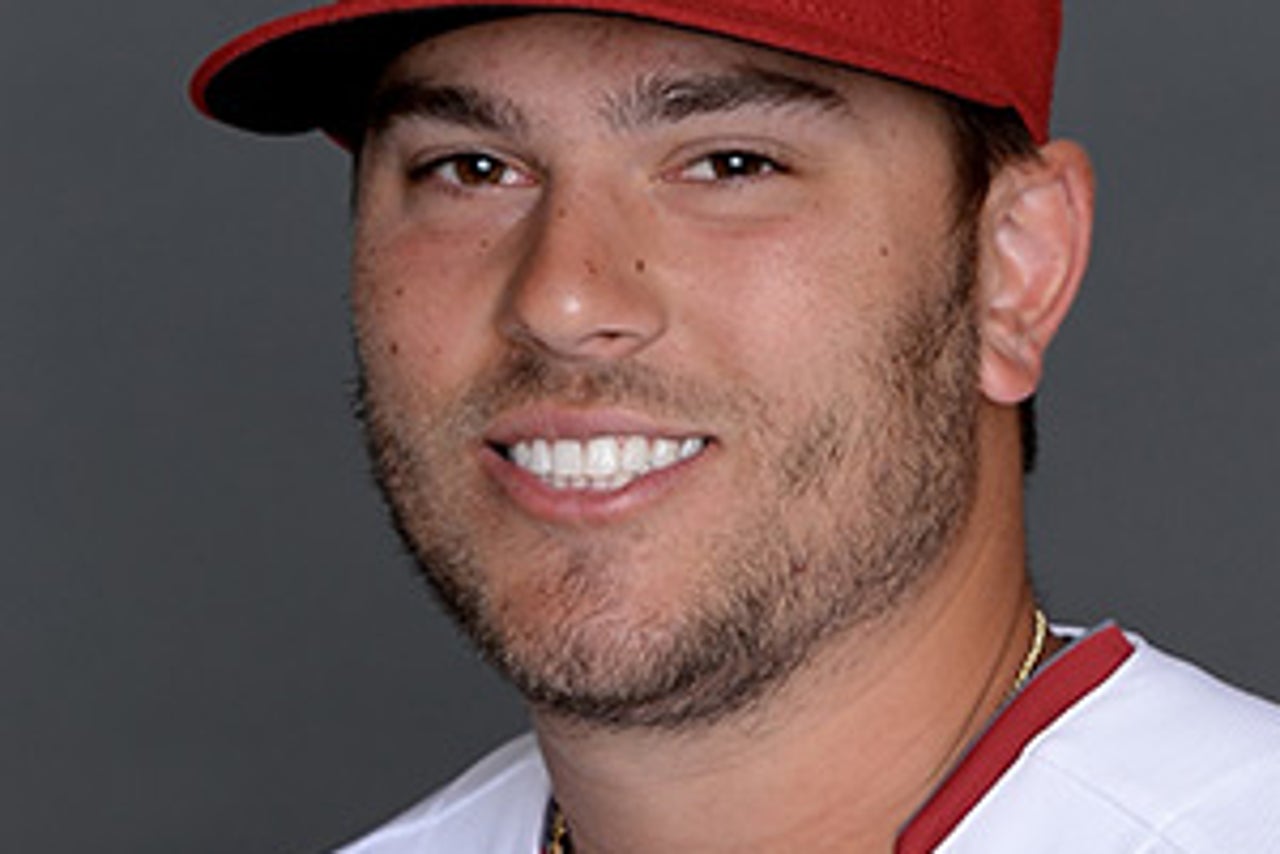 Daniel Palka
Daniel Palka has made an all-star team in each of his two previous seasons in the Diamondbacks' organization, and he is on his way to a three-peat at Class A Visalia this year.
 Palka, a third-round draft choice in 2013, is among the California League leaders in most offensive categories while showing a power/speed component that made him a first-team All-American at Georgia Tech.
 Six-feet-2 and 230 pounds, Palka led the California League with 18 doubles and was third in total bases while slashing .301/.364/.525 with seven homers and 33 RBI through 45 games. He was tied for fourth in RBI and stolen bases, and his 12 stolen bases already are a career high.
 "He's a good athlete," D-backs director of player development Mike Bell said. "I don't think people when they see him realize that he is a good athlete. He runs well. He's off to an incredible start. Early he was finding a way to get a hit and keep up his average. He's just caught fire now."
 Palka has hit safely in eight of this last 10 games, going 18-for-45 (.400) with five doubles, a homer and four consecutive three-hit games. 
 "He's always driven the ball. He can use the whole park. Really good bat speed. Exceptional power. It's not surprising," Bell said. "When we drafted him, that's what our guys told us. He has been playing more outfield, too, so I think that helps."  
 Palka has played right field this season after spending most of his first two seasons at first base at Missoula and Hillsboro in 2013 and South Bend in 2014. 
 Palka had 23 doubles, five triples, 22 homers and 82 RBI in 2014 despite missing about a month with a broken hamate bone. He threw up his right hand to avoid a high-inside pitch, and the ball hit the top of his hand and broke the hamate, a freak injury.
 "He's back, full strength," Bell said. "Everything's fine." 
 Palka, 23, has gone from three to nine to now 12 stolen bases while moving up the chain, a tribute to his understanding of the running game, Bell said.
 "He's not a burner, but he'a a good base-runner. He knows what he is doing. He's able to take advantage of opportunities," Bell said.
Reno (AAA, Pacific Coast)
--Right-hander Kaleb Fleck has two victories in eight relief appearances for the Aces since returning to action May 10. Fleck, whose fastball velocity has hit the upper 90 mph range, was shut down with arm soreness late in the Arizona Fall League. 
--Right-hander Allen Webster, acquired with Rubby De La Rosa in the Wade Miley trade, gave up only one run and four hits in six innings in a 13-1 victory at Iowa on Wednesday, his first appearance after missing six weeks because of shoulder fatigue. He struck out six, walked one, and used only 75 pitches.
--Former ASU right-hander Jake Barrett has converted his last eight save opportunities and has been scored in only two of his last 13 appearances. Barrett, 1-1 with a 2.84 ERA, is third in the league with 10 saves.
Mobile (AA, Southern)
--Right-hander Aaron Blair maintained his league lead in quality starts in a 7-2 victory over Chattanooga on May 22, giving up two unearned runs in six innings. Blair, 3-2 with a 2.31 ERA, has given up four earned runs in his last 33-2/3 innings and leads the league with 58-1/3 innings.
--Outfielder Socrates Brito has hit safely in eight of his last nine games with four multiple-hit games. Brito, 22, has a home run, three stolen bases and 16 RBI.
--Right-hander Seth Simmons is 3-0 with one save and a 1.69 ERA while serving primarily as a setup man. He has given up 10 hits and has 28 strikeouts in 21-1/3 innings and has been scored upon on only two of his 14 appearances.
--Right-hand Yoan Lopez returned to the extended spring training program after aggravating the blister on his right middle finger that landed him on the BayBears' disabled list earlier this season. The D-backs believe the dry Arizona air will help the healing process. 
Visalia (A, California)
--Outfielder Stewart Ijames has 11 homers, tied for fourth in the minor leagues and three behind Houston prospect Jon Singleton, who plays at Triple-A Fresno. Ijames' .964 OPS is fourth in the league.
--Shortstop Domingo Leyba went through and 0-for-22 streak as his batting average dropped to .220. He has 20 RBI, second among league shortstops.
--Right-hander Blake Perry, delayed out of spring training because of a pulled oblique muscle, is 4-1 with a 3.13 ERA in six starts., A sixth-round pick out of the IMG Academy in Bradenton, Fla., in 2010, Perry was 12th in the league in ERA and is one of four Rawhide starters in the top 14.
Kane County (A, Midwest)
--RIght-hander Touki Touissaint has made three starts for the Cougars, going 0-1 with a 3.60 ERA, after spending the early season in the extended spring training program. Toussaint, the D-backs' first pick in the 2014 draft, gave up one earned run in his first two starts before a giving up five earned runs in a loss to Quad Cities. Toussaint, 18,  has 13 strikeouts in 15 innings. He is the third-youngest player in the league.
--Right-hander Wei-Chieh Huang pitched 5-2/3 scoreless innings in his debut Tuesday, a 3-0 victory over Quad Cities. He struck out eight, gave up two hits and walked one. Huang, a native of Taiwan, signed last July after pitching for the National Taiwan University of Physical Education and Sport. His fastball is said to sit in the low-90 mph range.
--Catcher Stryer Trahan homered in two consecutive games, giving him six for the year.
Follow Jack Magruder on Twitter
---