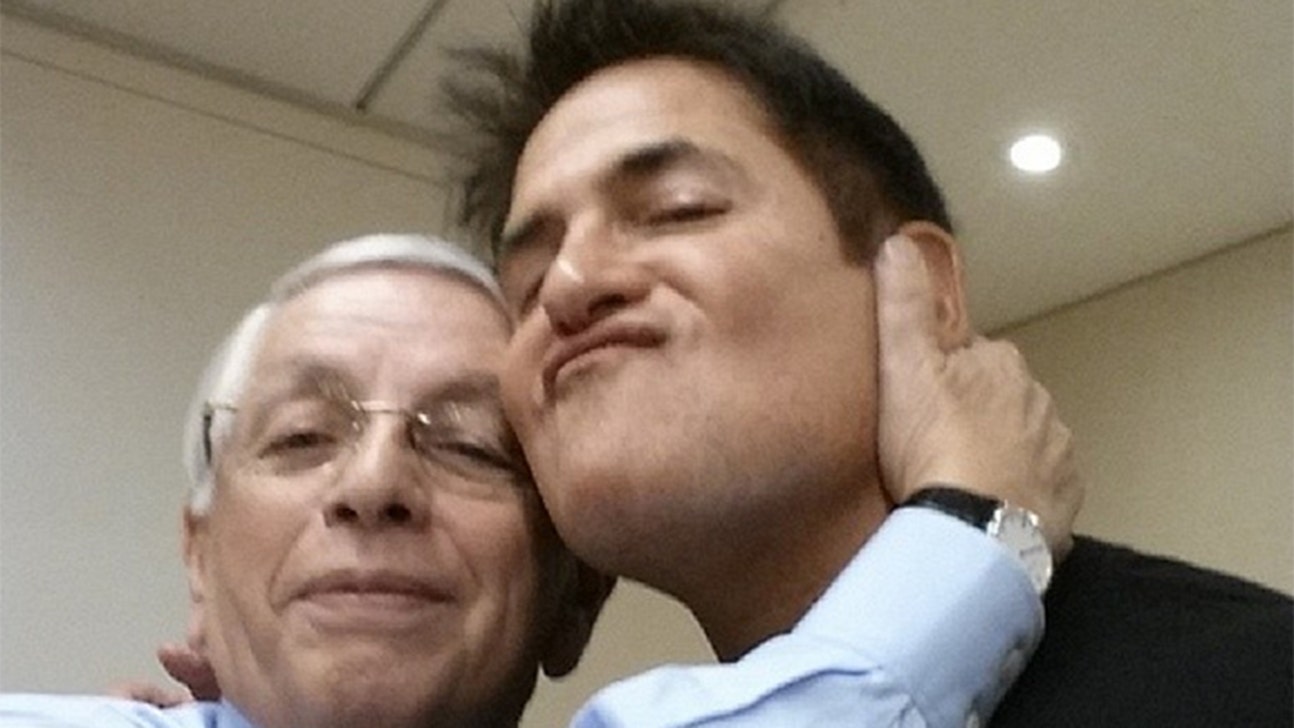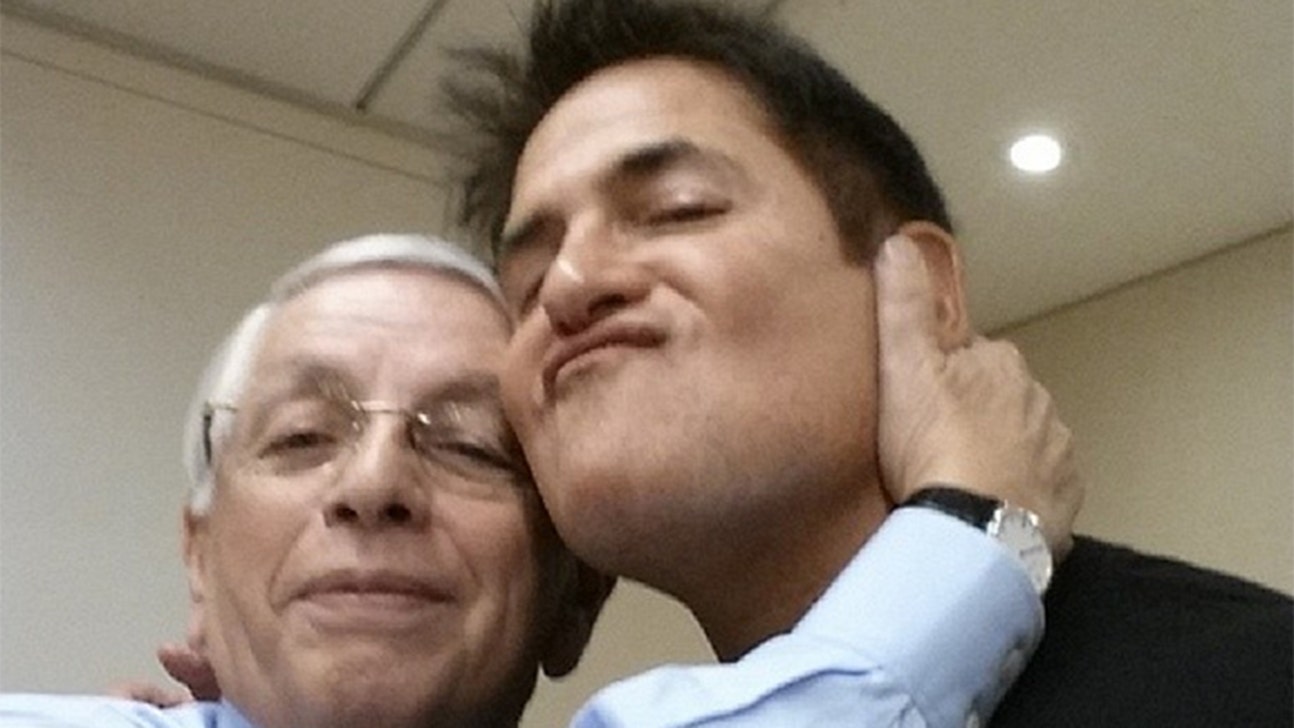 Cuban shows he's 'close friends' with Stern on commissioner's last day
Updated
Mar. 4, 2020 3:06 p.m. ET

Dallas Mavericks owner Mark Cuban and NBA commissioner David Stern have had their differences over the years.
But on Stern's last day in office on Friday, Cuban wanted to show that there's no hard feels between the two.
"Celebrating the commissioners final day in the office. Yes we are.. CLOSE friends"
Cuban has been fined by Stern many times, and the Mavs owner wanted one more penalty earlier this month before the fun was over.
He made it happen by getting hit with a $100,000 fine for confronting officials in the Mavs' loss to the Clippers on Jan. 15.
---