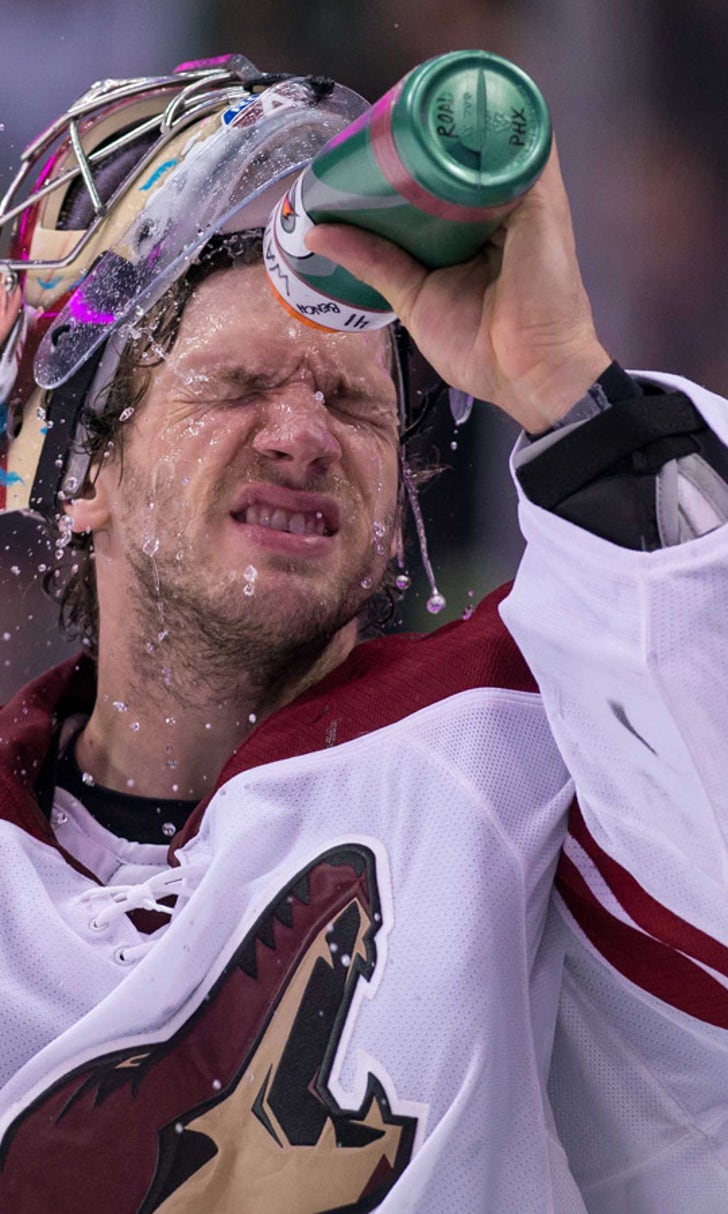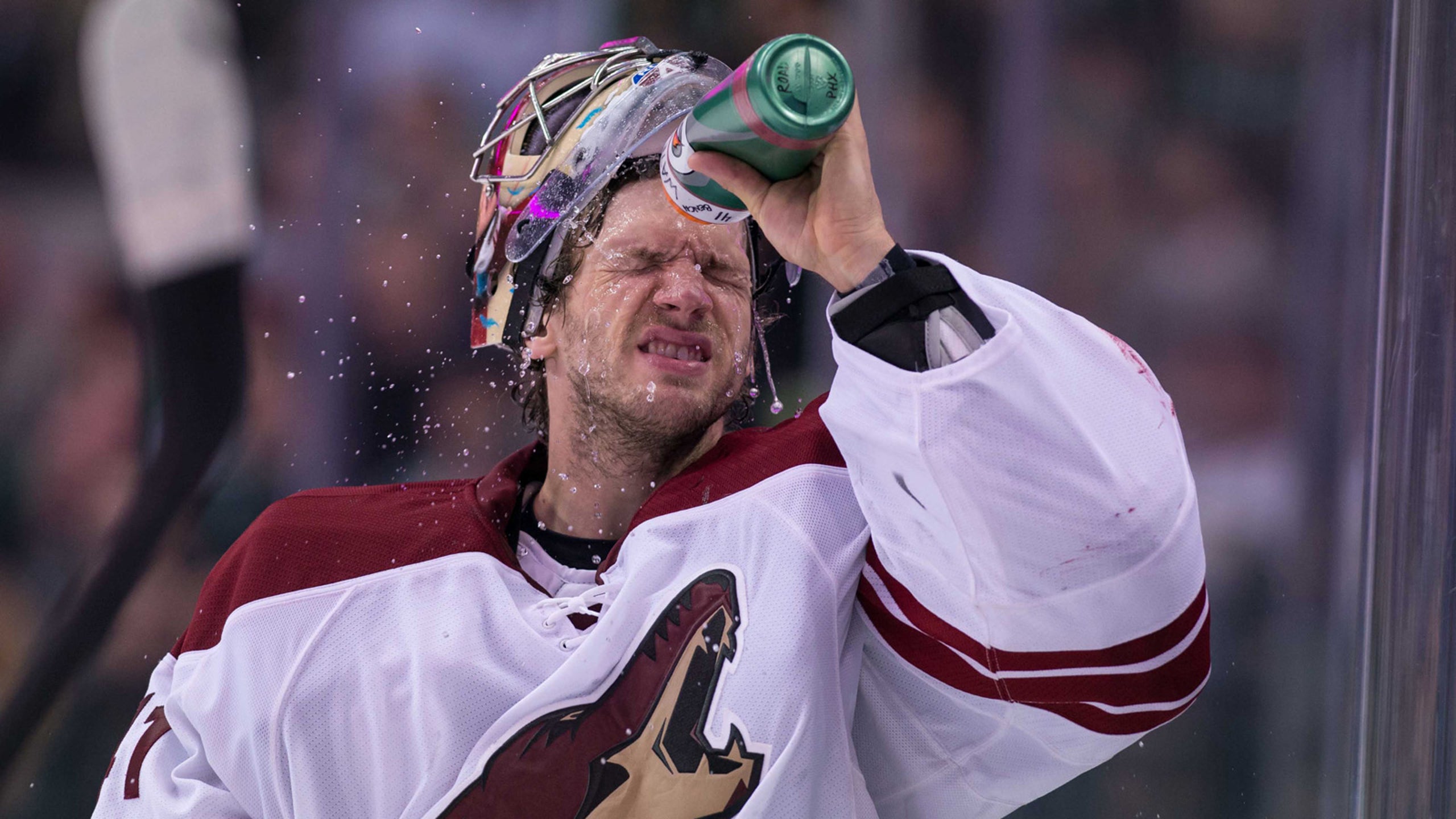 Crunch time for Coyotes: 5 things to watch
BY foxsports • February 26, 2014
SCOTTSDALE, Ariz. -- The Coyotes held their final practice on Wednesday before their season resumes. The five Olympians were in attendance, defenseman Derek Morris looks close to returning to the lineup, and the team has had ample time to talk about and implement the strategies, structure and style it would like to employ over the season's final 24 games. 
"We've had a few real good days and some long days," coach Dave Tippett said. "In practice, things seemed to be going all right, but it's results in the game that matter."
Consistency is the elusive commodity the Coyotes have been chasing all season. They have squandered countless opportunities to put themselves in better playoff position. They have struggled against some of the league's worst clubs, they have struggled on the penalty kill, and they have struggled in their own end.
All of those problems must be solved now because there is no more margin for error in a Western Conference where five playoff spots are already locked down and seven teams are vying for the other three.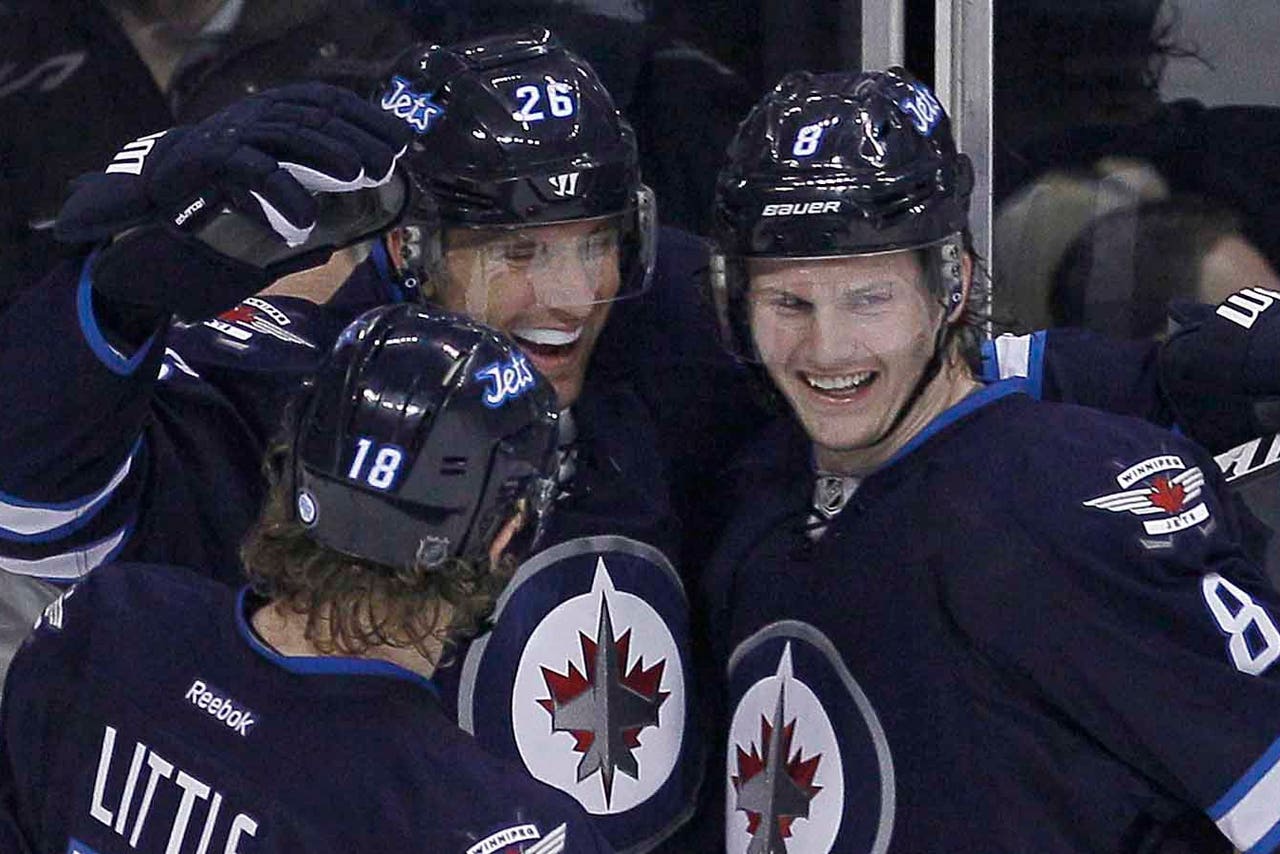 Coyotes at Jets
When: Thursday, 6 p.m.
Where: MTC Centre, Winnipeg, Manitoba
TV: FOX Sports Arizona
Records: Winnipeg: 28-26-6; Phoenix 27-21-10
Scouting the Jets: Winnipeg is 9-3-1 since Paul Maurice took over as coach and that has vaulted the Jets back into the Western Conference playoff picture. They are just two points behind eighth-place Dallas and Phoenix. Included in that streak is a 5-1 win over the Coyotes on Jan. 13 in Winnipeg. Coyotes 2004 draft pick Blake Wheeler leads the Jets with 22 goals and 48 points while a trio of former Blackhawks (Dustin Byfuglien, Andrew Ladd and Michael Frolik) are among Winnipeg's top seven scorers. Winnipeg's penalty-killing unit is ranked sixth in the NHL at 84.3 percent.
The Coyotes hope to add a couple pieces to the mix before the March 5 trade deadline, but as general manager Don Maloney keeps reminding everyone, it's a tough market when there are 25 buyers and only five sellers.
There are plenty of areas to examine as the Coyotes take the ice on Thursday in Winnipeg. Here are five to focus on as the season enters its final 6½ weeks.
Tippett has been preaching the need to get back to the old Coyote way for months. What does that mean? It means consistency in work ethic. It means winning puck battles in the corners, along the walls and in open ice. It means playing with more grit. It means sacrificing the body more through physical play or shot-blocking. It means competing for 60 minutes (or more).
"We've got to get into a real sound game," Tippett said. "You're going to see, as these games go on here and teams are trying to get into the playoffs, they're going to be tight games, one-goal games where every play counts.
"How we handle those situations, how we conduct ourselves, how we compete in those situations will dictate our fate."
Do the Coyotes still have the personnel to assume such an identity? That's open for debate. It's a popular notion that this roster is basically the same as the one that went to the Western Conference Final two seasons ago. It's not. 
Veteran defensemen Adrian Aucoin, Michaal Rozsival and the old version of Rusty Klesla are not here. Forwards Ray Whitney, Raffi Torres, Boyd Gordon, Daymond Langkow and Taylor Pyatt are not here. That's a lot of experience, a lot of leadership and a lot of grit.
Maybe the Coyotes can add some of those virtues before the trade deadline, but if the market doesn't loosen up, they may have to go to war with the current cast.
Dave Tippett says the Coyotes should expect nothing but tight games down the stretch: 'How we compete in those situations will dictate our fate.'

Doan got off to one of the best starts of his lengthy NHL career before a bout with Rocky Mountain Spotted Fever sidelined him for a month and reduced his effectiveness upon his return to the lineup in January.
We won't know how much that battle took out of Doan, and we won't know how close is he is to 100 percent until after the season, but this Olympic break benefitted the Coyotes captain like no other player on the roster.
"The last few days you can see there's a noticeable jump in him. I think the rest did him good," Tippett said. "I think he's anxious to get playing again. We're going to try to get him over on the right side, his natural side and hopefully get back to where he was at the start of the year."
In practice, Doan has been on a line with center Mike Ribeiro and left wing Brandon McMillan, an intriguing call-up who brings plenty of pace, smarts and defensive responsibility to the game, even if he is a bit lacking in size.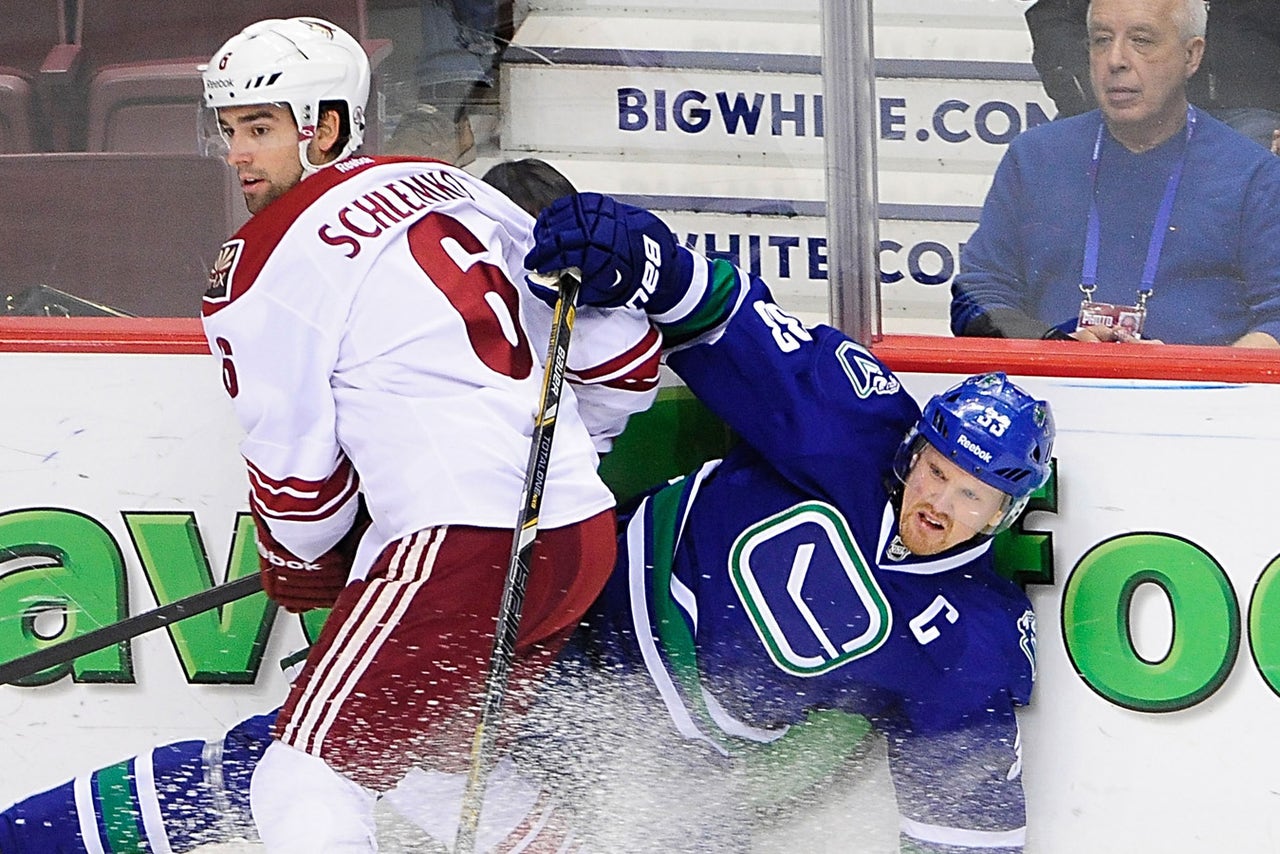 The Coyotes might be looking for an upgrade of their third defensive pairing if David Schlemko can't solidify his contribution.

Don Maloney has made it clear his first order of business is to add help up front. Whether he'll be afforded that opportunity is anybody's guess, given the difficult market and the availability of players.
"There's not many cookies in the cookie jar," said Tippett, also noting that the available cookies are expensive ones. "We're really going with the mindset that this is our group, and we're going forward with this group right here. We'll do everything we can to get these guys prepared and try to play the right way and see if we can find ways to win."
If the Coyotes are able to acquire players, they'd like to add a forward to their top three lines, with a left wing for the Martin Hanzal-Radim Vrbata line the obvious preference. There's also the feeling that the Coyotes could use a little more grit.
It is unlikely the Coyotes will land one of the big-ticket free agents like the Islanders' Thomas Vanek. Maloney continues to maintain that any deal would likely have to be dollar-for-dollar, but co-owner George Gosbee says that if a great deal presents itself, the team is "opportunity-driven" and would consider adding payroll. 
With the market prices currently so high, that seems unlikely. 
One more area to watch is the left defenseman on the third pairing. David Schlemko is the incumbent alongside Michael Stone.
"We need both those guys to be real solid players for us," Tippett said. "They don't have to be anything spectacular; they just need to be really solid for us."
If Schlemko can't deliver, Chris Summers is waiting in the wings. If neither can deliver, there's an outside chance the Coyotes could look to add here as well, although that is not Maloney's preference.
The way the Games played out, the only Coyote who could be suffering from long-term fatigue is wing Lauri Korpikoski, who played significant minutes for Finland's bronze-medal winning team. Defenseman Zbynek Michalek and center Martin Hanzal exited the tournament early after the Czech Republic's disappointing finish, goalie Mike Smith didn't play a minute for Team Canada, and defenseman Oliver Ekman-Larsson was relegated to a bit part in the latter stages of Sweden's run to the silver medal.
Once the players move past the jet lag, which could take a couple of days, the only real question is did Smith stay active enough to maintain the mojo he finally found in his last four starts before the break.
"The first 20-30 minutes of practice, I didn't get a ton of work, but I did my best to stay on after and to take shots when I got the opportunity to be in the net," Smith said of Canada's practices. "It will take a couple days to get back adjusted, but I was feeling very confident about my game before I left. I was able to see some of the best shooters in the world while I practiced over there for two weeks. I hope to start back off where I left. There's a big push now. We know where we are in the standings, and every game is important."
There are 24 games left in the Coyotes' season; 13 of those are on the road. Phoenix has two East Coast trips remaining, which might seem like a good thing given the East's struggles this season. But the East has improved against the West since the season started, and the Coyotes are just 10-11-7 away from Jobing.com Arena (23rd in the NHL).
The three-game homestand that begins Sunday is the longest remaining homestand of the season, and the Coyotes must still play 13 of their final 24 games against Western Conference teams -- a bad thing when you consider the conference's strength; a good thing because the team can dictate its own fate.
Follow Craig Morgan on Twitter
---