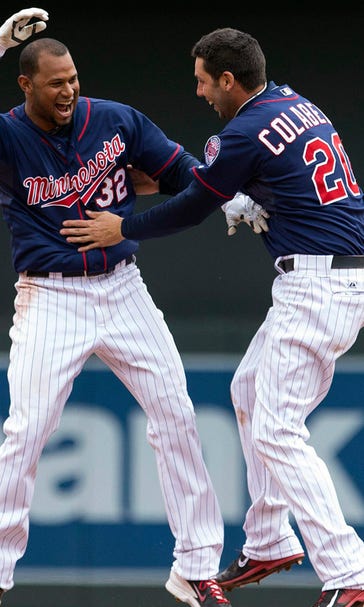 Critical hit: Hicks delivers game-winner day after scolding
BY foxsports • May 15, 2014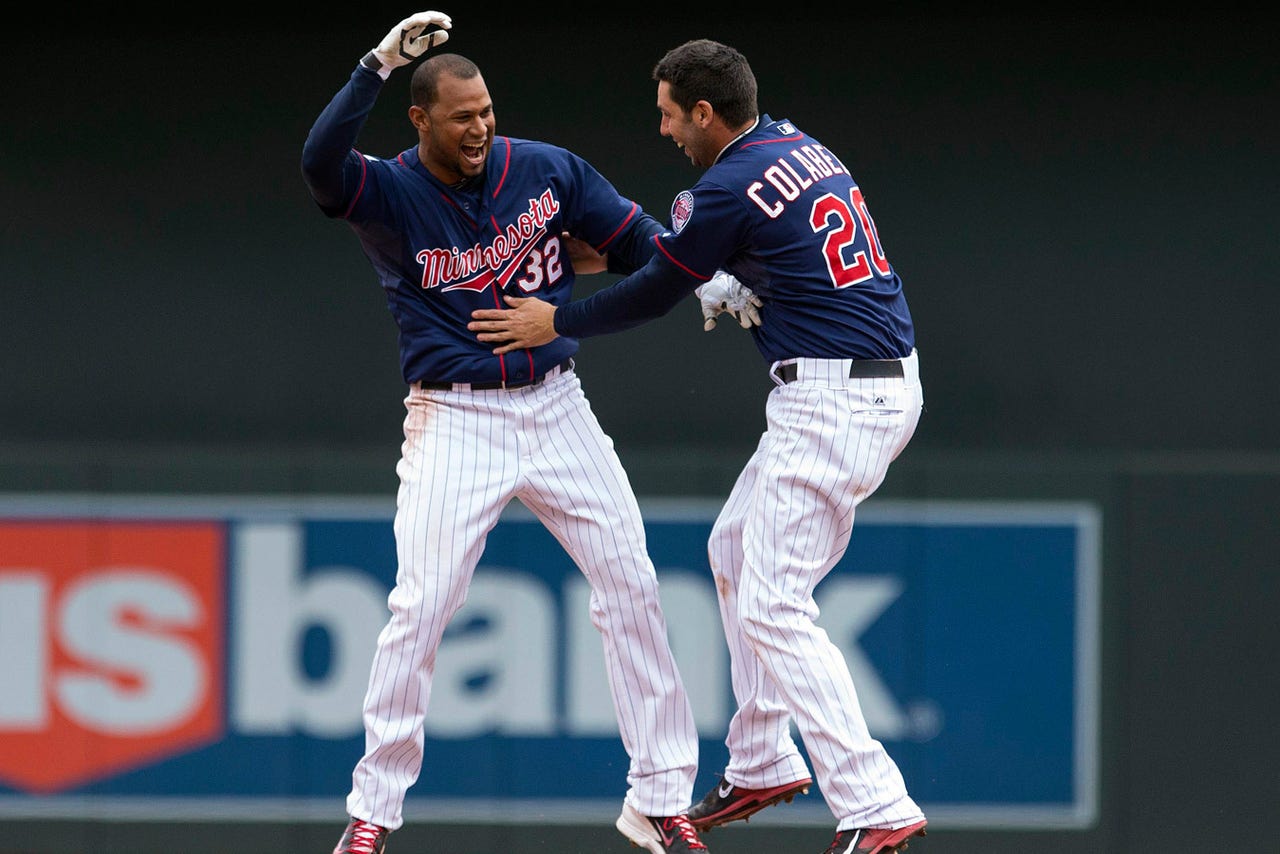 MINNEAPOLIS -- It was the textbook definition of redemption.
The Twins' coaching staff and front office blasted struggling outfielder Aaron Hicks on Wednesday for his lack of preparation before games. Hicks was criticized for coming to the ballpark and not knowing who the opposing pitcher was before looking at the lineup card. The comments came one day after Hicks and manager Ron Gardenhire had a long discussion in the skipper's office.
Whatever the intent of those public comments from Gardenhire and assistant general manager Rob Antony, consider the message received.
Hicks delivered the biggest hit of his young major league career Thursday, looping a two-out base hit to left field in the 10th inning to drive in Kurt Suzuki for the winning run in Minnesota's 4-3 victory over Boston. Like Chris Parmelee two days earlier, the hope now is that a walk-off hit can help boost the slumping Hicks as he looks to find his way in the major leagues.
"It's such a big hit in a big situation where it just comes with how much heart you've got in the game," Hicks said. "That's the kind of player I am. I like to play with passion. I don't like the way that I've been playing so far, but it's something that sometimes you've got to go through in order to make that next step to becoming a better player."
Hicks came into Thursday's game batting just .167 through his first 28 games of the season. He had one home run and seven RBI and had often looked lost at the plate. The hope was that Hicks would learn from the 81 games he played in the majors last season, but the 24-year-old center fielder still hasn't taken that next step forward.
Given everything he's been through since getting called up last year, Hicks' first walk-off hit as a professional -- he said his last game-winning hit came in high school -- was even sweeter. He came to the plate with two outs in the 10th inning and Kurt Suzuki on second base after his one-out double to left field. Hicks fell behind 1-2 in the count and laid off two pitches before connecting on a 95 mph fastball from Boston reliever Andrew Miller to score Suzuki from second.
Hicks' single not only secured a series victory for Minnesota over the Red Sox, but it also gave Hicks an emotional lift after being the target of criticism in recent days.
"There's been a lot talked about, but a big hit for him. A big hit for our baseball team," Gardenhire said. "He's working at it. That's all we've asked him to do is study and work, and he's doing that. It was a big hit for him. To see him smile in a big situation like that and get mobbed out there is pretty cool."
Publicly criticizing a player often tends to go one of two ways, especially for young players. In some cases, it helps light a fire under the player at the receiving end of the criticism. Other times, that pressure gets to be too much for some younger players to handle. Knowing how different players will respond is something a manager has to weigh in those situations.
It's only one game, but Hicks seemed to take the words of Gardenhire and Antony to heart. Before his walk-off single, he reached base on a second-inning walk and was robbed of a hit in right field by Jonny Gomes. Yet Hicks also got caught looking at strike three to lead off the eighth inning, his 30th strikeout of the season.
But when it mattered most, Hicks came through in a big spot. As soon as the ball was flared to left field, he knew it was hit in the right spot to score Suzuki. As the winning run scored, Hicks was mobbed in the infield by his teammates and received a big hug from his roommate, right fielder Chris Colabello.
Without any other true center fielders on the roster -- Sam Fuld remains sidelined with a concussion -- the Twins can't afford to send Hicks down to Triple-A Rochester. Instead, they're hoping he learns on the job and figures things out at the plate.
After hearing what Gardenhire and Antony had to say about the way he approaches the game -- Gardenhire even noted that the California native was too laid back at times -- Hicks knows he has some things he needs to change in order to succeed in the majors.
"That's something you need to do in order to become a stable big-league hitter," Hicks said. "Maybe preparing is something I need to do more, try different things to be able to make my game better and have an edge on the game."
Follow Tyler Mason on Twitter
---