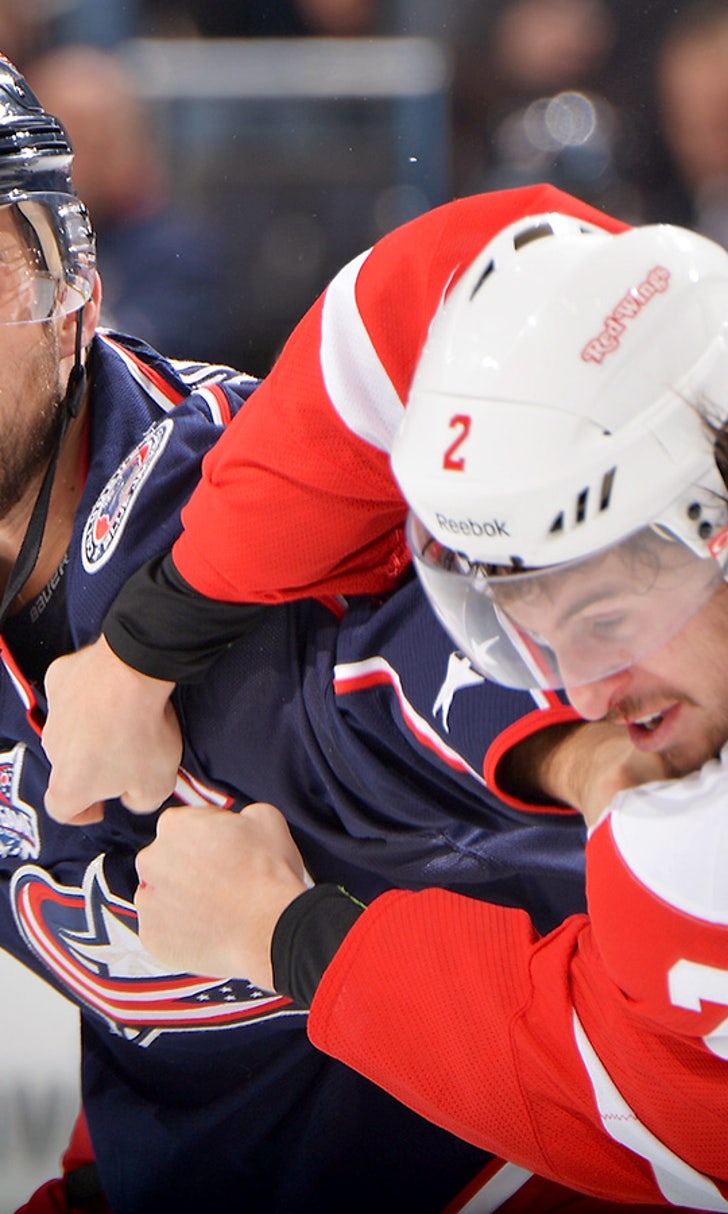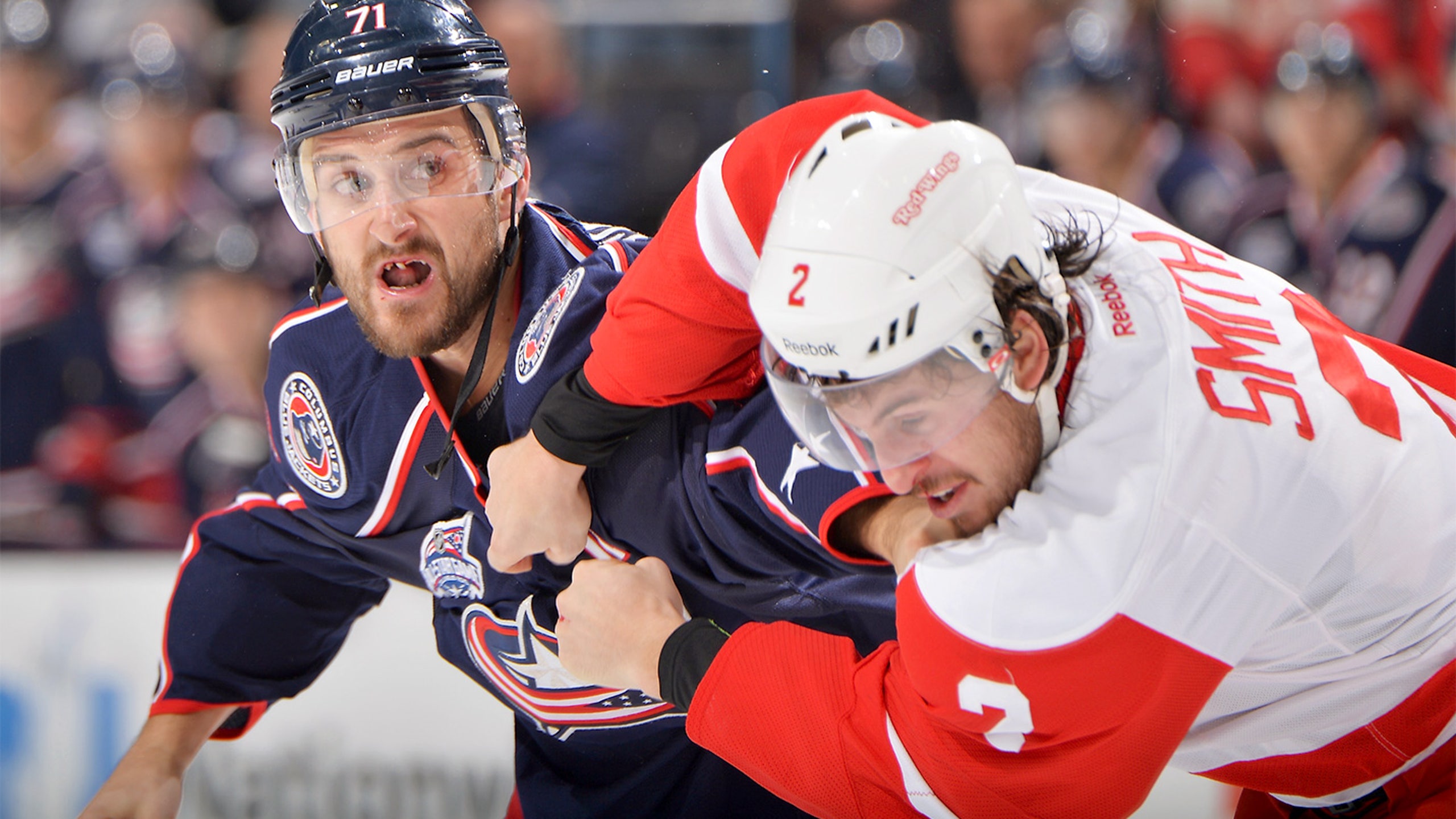 Crashing the Net: Pace, lineup changes and opportunity
BY foxsports • November 19, 2014
COLUMBUS, Ohio - After a whirlwind day that had him packing his car to head from Dallas to Austin, defenseman Kevin Connauton received word that he had been claimed off waivers by the Blue Jackets. So much for driving 196 miles south, where the weather is much warmer.
"I think I was mentally prepared to head to Austin," said Connauton. "My agent had talked with me and we were both hopeful that something would happen, but you don't want to get too high on that. I was prepared to get down there, get back to work and climb back up."
Instead, he hopped on a plane bound for Columbus and watched the team self-destruct at the hands of the Detroit Red Wings Tuesday night.
With the injuries that have ravaged the Blue Jackets this season, a move such as this should be expected. The club has indicated that they don't want to be left short of players. The acquisition of Connauton means they have seven healthy defensemen on the roster at this point. Jordan Leopold was acquired in a trade with St. Louis on Saturday.
The 24-year-old Connauton is touted as an offensive-defenseman that shows poise with the puck. He looks at coming to Columbus as an opportunity to show he belongs in the NHL, having played just 44 games at this level and garnering 1-9-10.
"I think just steady play on the backend," he said when asked what he can contribute to the Blue Jackets. "I like to get to pucks first and move them quick. I've always kind of had the mentality that you don't have to play defense when you have the puck. My defending has come a long way, but there's still room for improvement."
With Fedor Tyutin (lower-body) out for 4-6 weeks, Connauton should see some time in the lineup. What happens after Tyutin returns, barring any other injuries on the blue line, remains to be seen. He is signed through 2015-16 on a one-way contract ($683,000 cap hit). Whether he supplants a defenseman after that is up to how he plays and the long-range plans of the club.
He's hoping to see more ice-time with the Blue Jackets than he saw while with the Dallas Stars organization.
"They even said it there. 'You're on the outside looking in, a little bit.' That's nothing that I hold a grudge against, as it's their team and their decision. They have to decide what they think is best. It's the same thing here. I don't know what their plans are for me, but I'll go on the ice, work hard and when the opportunity comes, I'll make the most of it."
Master of understatement
Blue Jackets head coach Todd Richards rarely, if ever, gets fired up around the media. His disappointment in how the team played a particular game will show through, for sure. But when it comes to analyzing the team due to a question from the media, he is the master of the understatement.
Asked Wednesday about having a bit more pace to practice after Tuesday night's 5-0 loss, he kind of smiled and said, "There might have been a little bit more pace. It was work. There were some things that we wanted to accomplish today. And, we accomplished some things today."
Healthy options
Forwards Jack Skille, Matt Calvert and newly-acquired defenseman Kevin Connauton were healthy scratches for Tuesday night's 5-0 loss to the Detroit Red Wings. The Blue Jackets host the Boston Bruins on Friday and the coach said to expect some lineup changes.
"Right now," said Richards, "yeah, there will probably be some lineup changes."
For the first time in quite awhile, Richards has the option of benching some players that may be underperforming. This is a tactic he has used in the past to motivate players. He has not been able to do that with the many injuries and shrinking lineup this year.
"It should be a pretty substantial motivator," he said, "whether you're going to dress or not dress for the game. John Wooden (UCLA basketball coach) said it best, 'the most power a coach has is the bench.' That's one way that a coach has a little bit of influence."
---