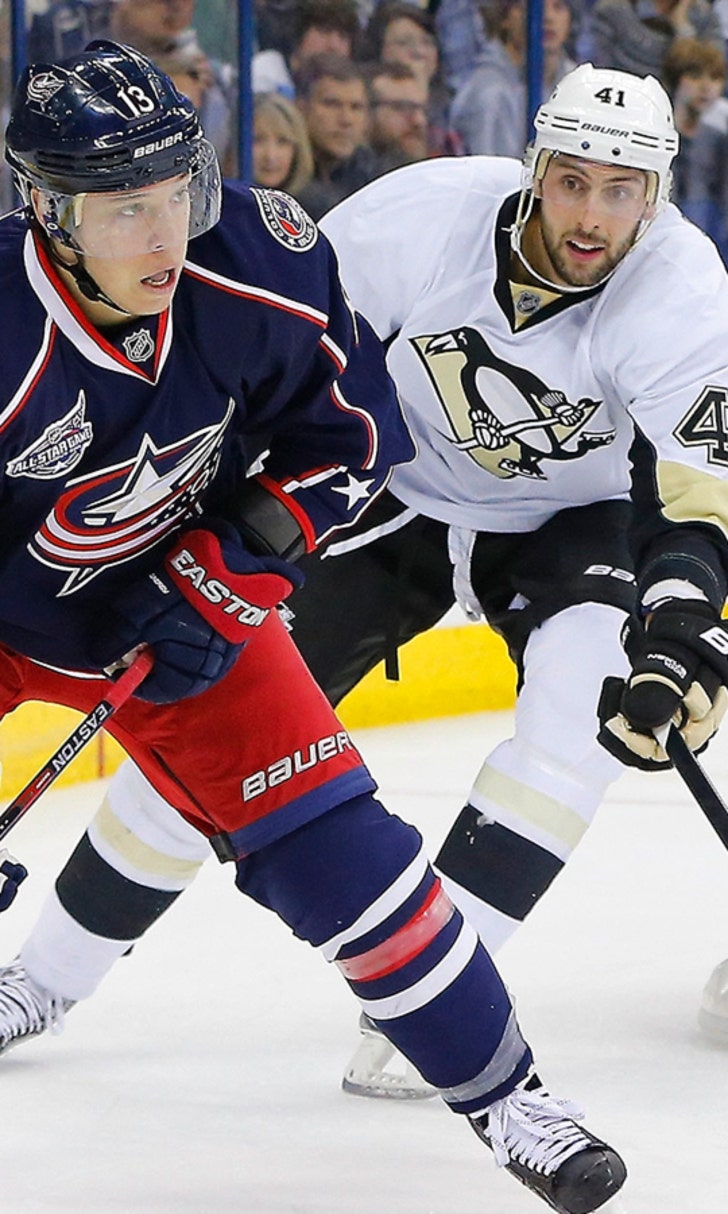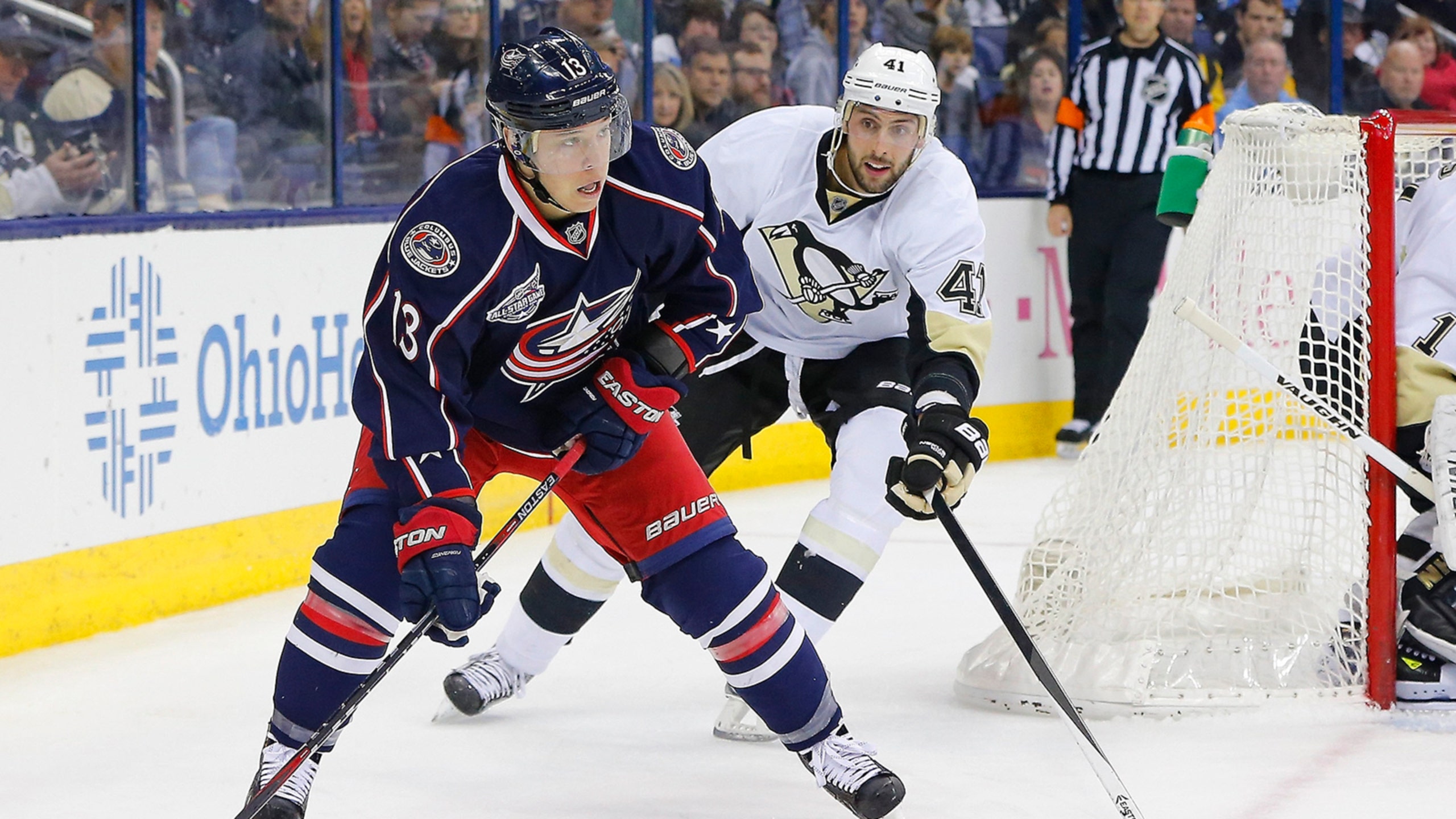 Crashing the Net: Blue Jackets believing with Capitals up next
BY foxsports • December 17, 2014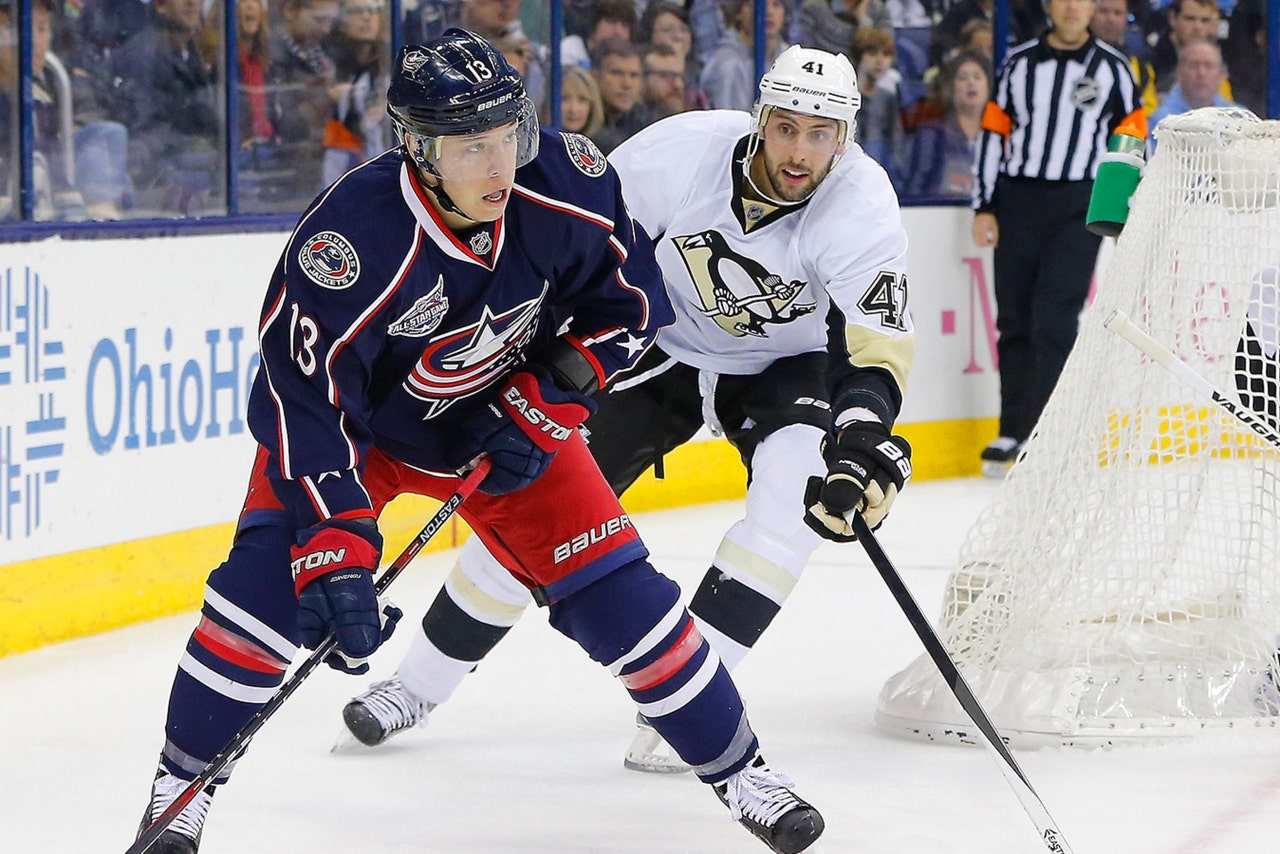 COLUMBUS, Ohio - Tuesday night in Detroit was not only one of the team's best games of the season, it was one of right wing Cam Atkinson's personal best games, also. He played a 200-foot game and was responsible in all three zones.
Drafted in the sixth round of the 2008 draft, he made the team to start the 2011-12 season. That year, he played 27 games with the Blue Jackets and recorded 7-7-14. But it was a tumultuous time in Columbus, with change on the not too-distant horizon.
"My first year was tough. I made the team right out of camp and I think we lost like the first 12 games [they went 2-9-1 to start 2011/12 and finished at 29-46-7 for 65 points]. I was up and down for most of the year. When you're on a losing team, it's easy to point fingers and not look in the mirror at yourself.
"Now, it's nice to be a part of the change and the successful group. As JD [president of hockey operations John Davidson] and Jarmo [Kekalainen, general manager] say, we're building this organization brick-by-brick. I'm happy to be one of those bricks. We have something special here and we're only going to get better as we mature."
With the team on a current seven consecutive game winning streak, some might overlook just how deep the hole was that they dug for themselves. On Nov. 30, having played only 23 games, they were dead last in the NHL at 6-15-2, good enough for merely 14 points. Ravaged by injuries, they were down and talk turned to who they were going to draft next June.
"When you go on a nine game losing streak (Oct. 24 - Nov. 8), a lot of people doubt you and count you out, whether it's the media or other teams. We were only 20 games into the season, so we weren't counting ourselves out. In order for us to change, it was going to be the guys in the locker room."
Given the adversity that they were facing, many thought it was nigh impossible to make the playoffs. But, they never stopped believing that they could turn their season around. The Blue Jackets front office believed that the answer was in the room.
"It just goes to show that management has a lot of confidence in this group. It could have been easy for them to make changes. We've obviously dealt with a lot of injuries that set us back. We've had meetings and we're buying into what we have to do. We're all sticking together, keeping it simple and playing our style of hockey."
They've equaled the amount of points (14) in the last seven games that it took them 23 games to accrue since the start of the season. From being dead last in the league 17 days ago, they now occupy fifth place in the Metro, six points behind their next opponent, the Washington Capitals. It's the classic "four-point game."
To achieve this, they have had to reinvigorate themselves with the notion of playing to their identity. For Atkinson, last night was a case in point.
"I felt like I was back to myself. I was demanding the puck and wanted to be a difference-maker out there. The confidence that brings is huge for me as a player. Last night, I felt like my legs were underneath me.
"I'm at my best when I'm skating. That's when I generate a lot of chances for me and my linemates. I should play like that every single night."
They will not win every game of their remaining 52. But, if every one of them "buys in" and plays to their identity, they will give themselves a chance every night. And that's all they want: a chance.
Capitals up next
The Blue Jackets play their next five games at home, starting Thursday, when they host the Washington Capitals. The season series is tied at 1-1.
"It's an important game for us," head coach Todd Richards said. "They aren't in a playoff spot, so it's going to be an important game for them."
"We've had some pretty emotional games here. That's the way it was last year for us, and even the previous year. When you get off to a slow start, every game becomes more critical and more important. The game versus (Alex) Ovechkin and the top-end talent that they have on the other side... it should be an emotional and intense game."
The Blue Jackets take on the Washington Capitals Thursday night at 7 p.m. Catch all the action beginning at 6:30 p.m. with the FOX Sports Ohio pregame show "Blue Jackets LIVE."
---