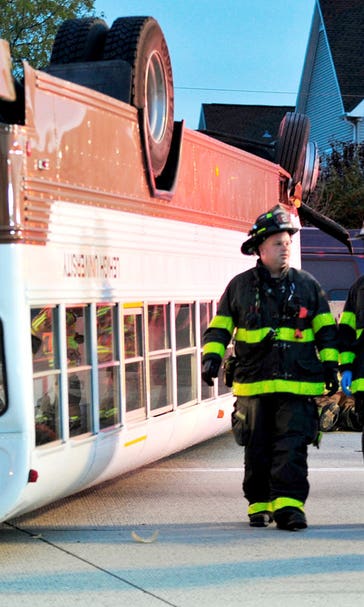 Crash involving Lehigh rowing team's bus kills 1; students OK
October 27, 2015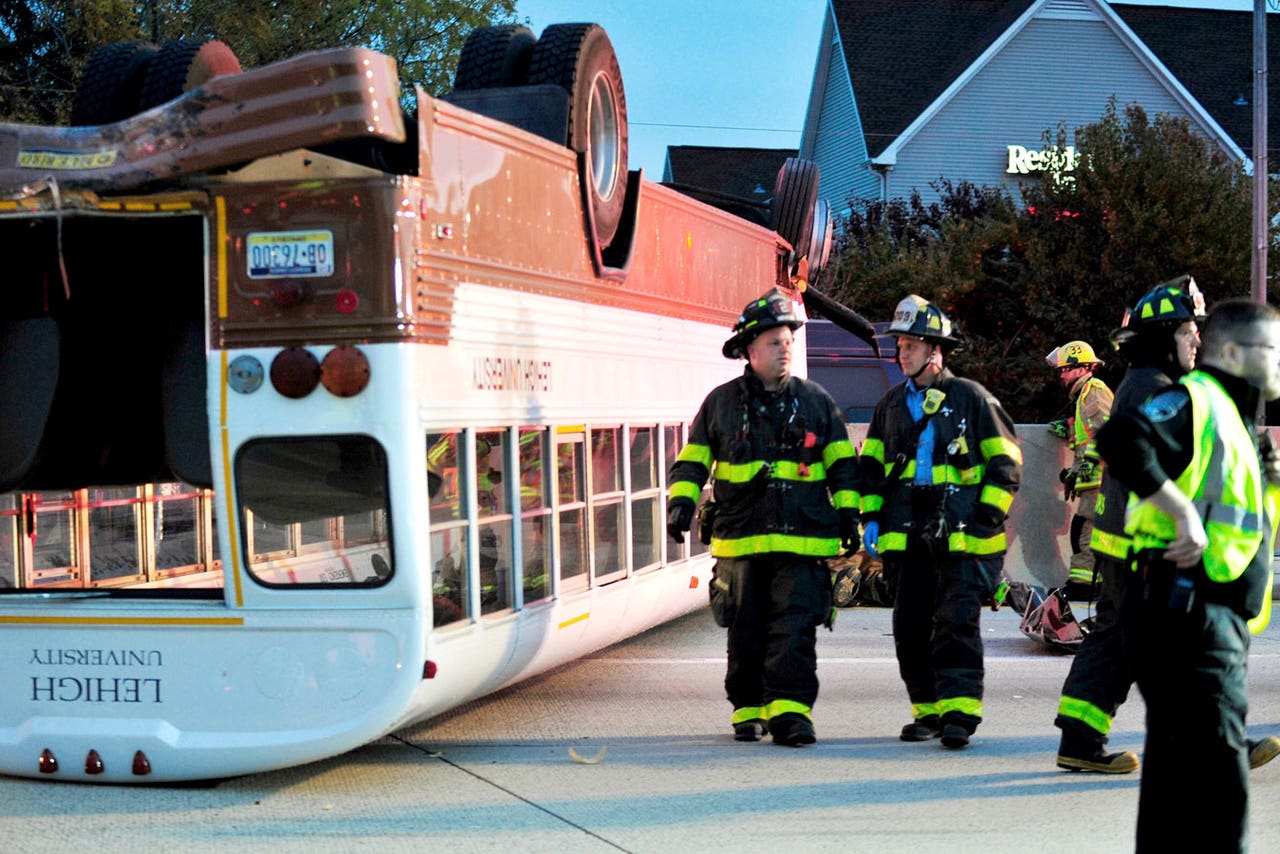 The driver of a car that collided with a bus carrying a university rowing team had fled the scene of a traffic stop less than a mile away before the crash, police said Wednesday.
Rodney Sigley Jr., 28, of Bethlehem, had been pulled over Tuesday for following too closely and had no license so he gave the trooper his name and birthdate, Trooper Marc Allen said. When the trooper went back to his car to run the information, Sigley drove off, Allen said.
The trooper got in his car and went after Sigley, but the crash had already occurred when he caught up. The bus, carrying Lehigh University students, ended up upside-down on the highway.
Sigley, who previously lived in Quakertown, died in the crash near the Lehigh-Northampton county line, about 50 miles north of Philadelphia. The Lehigh County coroner's office said Sigler was partially ejected from his car and died of multiple blunt-force injuries. His death was ruled an accident.
Lehigh University spokeswoman Lori Friedman said the 18 students aboard from the men's and women's crew teams and the bus driver were treated at hospitals and released. All were "doing fine," she said.
Sigley's father, Rodney Sr., wrote in a Facebook post that his son had been struggling with a drug problem and he believed the crash was "no one's fault but his own." His son, he said, was "a very kind and gentle giant with a heart of gold that let a demon in and could not get rid of it!!!!!"
"He was trying to do right. He was trying to do the best he can," he told The (Allentown) Morning Call. "Children need to realize what they are getting into."
Police are still investigating whether speed was involved, and the coroner will determine whether alcohol or drugs were a factor, Allen said.
---