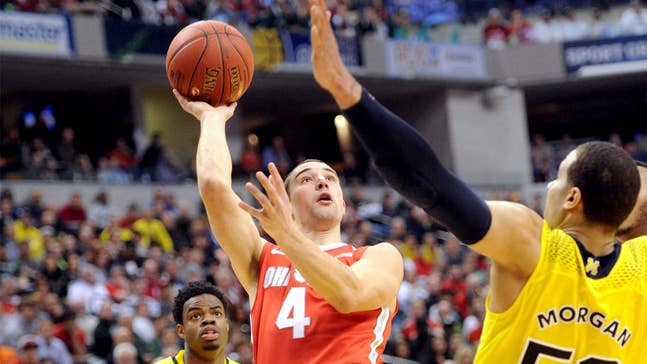 Craft graduating from Ohio State, aiming for NBA
Published
May. 4, 2014 10:31 a.m. ET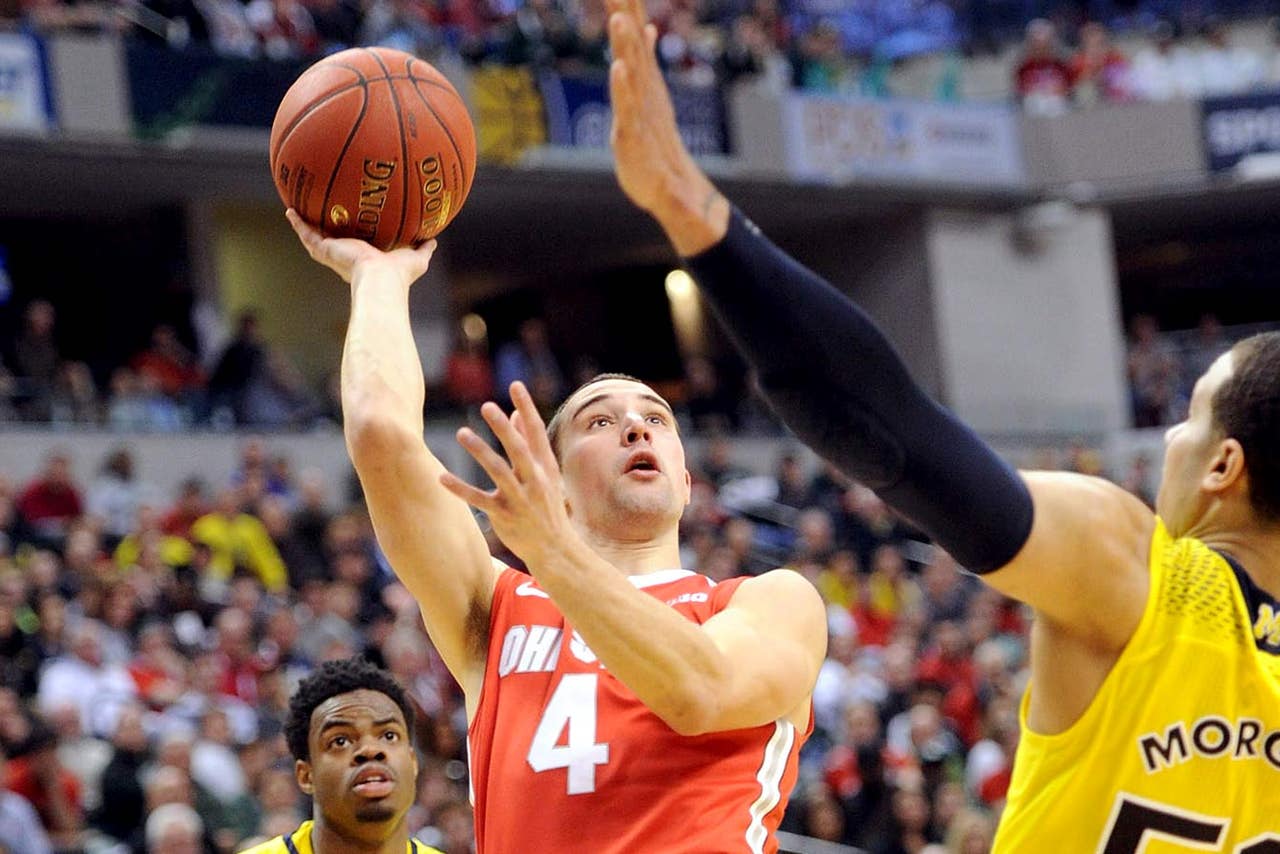 The Big Ten's all-time steals leader and Ohio State's all-time assists leader, Aaron Craft graduates on Sunday with a 3.9 grade-point average. He got all of one B in his college career.
Craft hopes his next stop is the NBA.
In a radio interview last week with 97.1 The Fan in Columbus, Craft said he'd just taken his last undergraduate exam and would turn 100 percent of his focus towards June's NBA Draft and pro career.
"It's amazing how much better I can get if I can just focus on basketball," Craft said. "The biggest goal is to just get as good as I can, then everything's out of my hands. I'm hoping there's some travel involved (in the pre-draft process) and then when June comes around, we'll see where I stack up.
Asked if he's had any contact with NBA teams or a feel for how he's regarded in NBA circles, Craft said: "I have an agent. That's his thing."
Craft has the athleticism and defensive skills to play in the NBA, but he never developed a consistent jumpshot during his Ohio State career. He said he knows that's probably the biggest question the NBA has about his game and that he's working to answer it.
"Obviously I have to be able to make shots," he said. "I just have to improve. It's definitely possible. It's about putting the time in and getting the reps.
"I think I have to renew the mind a little bit. I've played basketball for 18 years or whatever. It's about renewing and trying to live in a place where it's the same shot every time. I just have to believe in it."
In its latest mock draft, the popular and respected website DraftExpress.com has Craft going undrafted -- a change from earlier versions. DraftExpress lists Craft at No. 72 on its top 100 draft-eligible prospects list.
Craft has previously discussed plans to go to medical school but has said he'd first pursue the NBA. If he can't catch on with an NBA team he said he's uncertain if he'd try to play overseas.
"Obviously the NBA is the first choice," Craft said. "After that it would be decision time. If it comes to that, we'll cross that bridge when we come to it.
"I'm trying to become a pro hooper. It's crazy. I graduate (on Sunday) and now I have no job and I want to continue to play...try to ride this thing as long as I can."
Follow on Twitter FSOhioZJackson
---