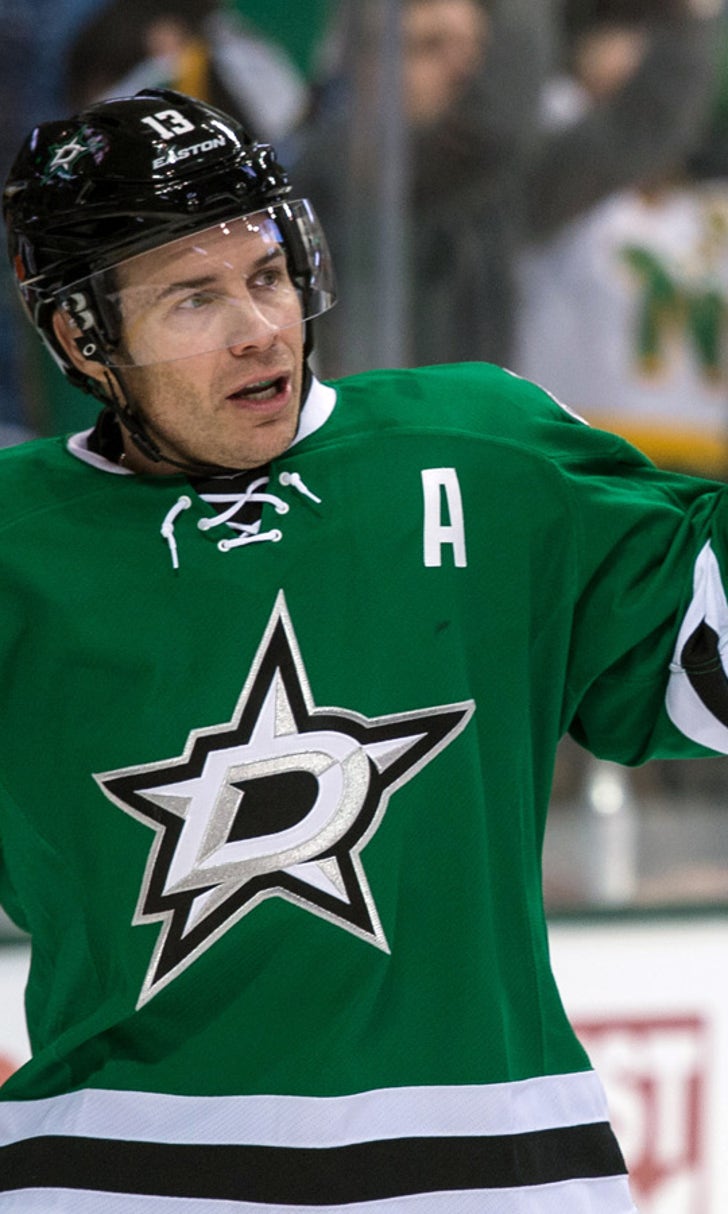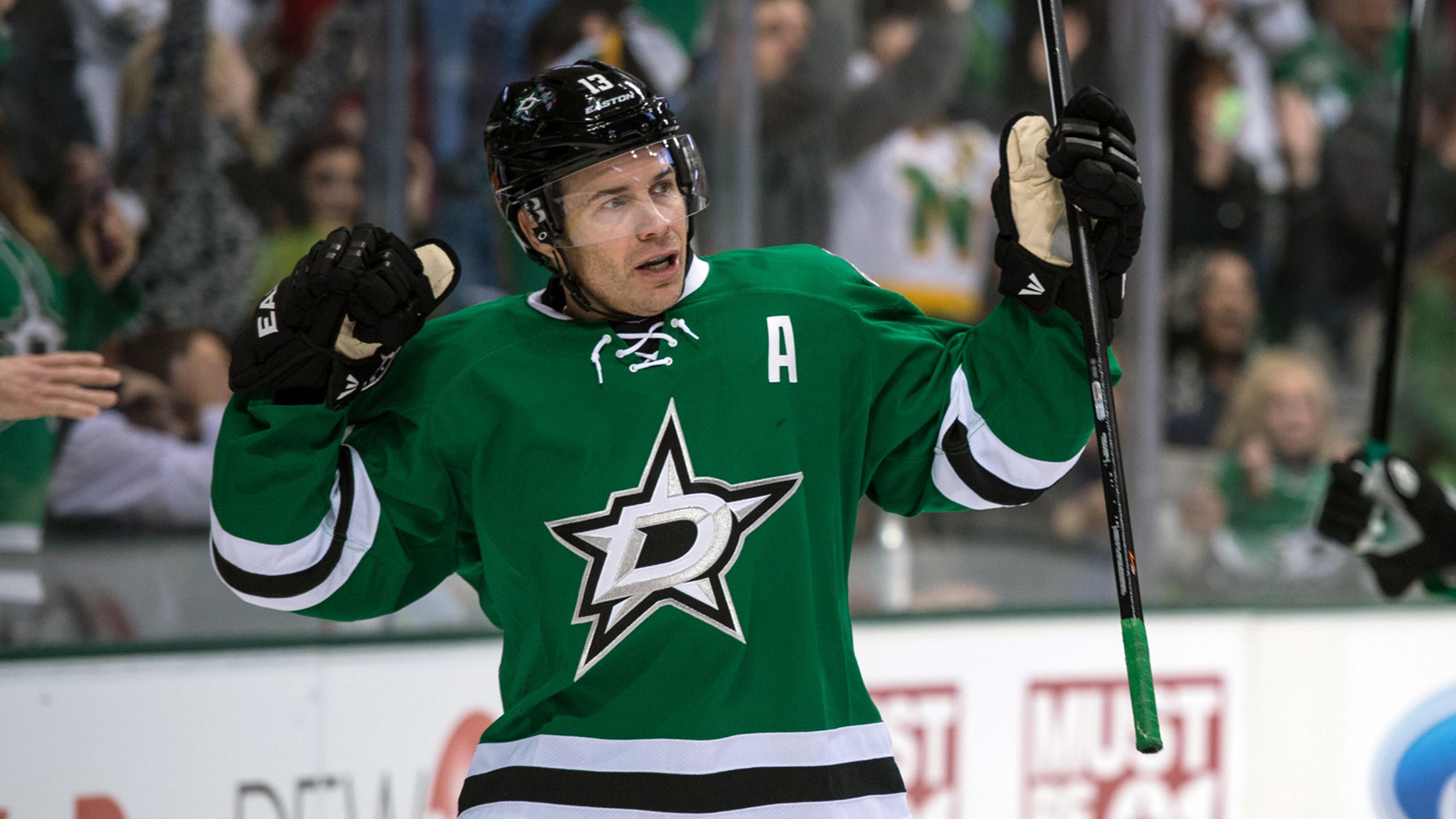 Coyotes notes: Could The Wizard return?
BY foxsports • February 3, 2014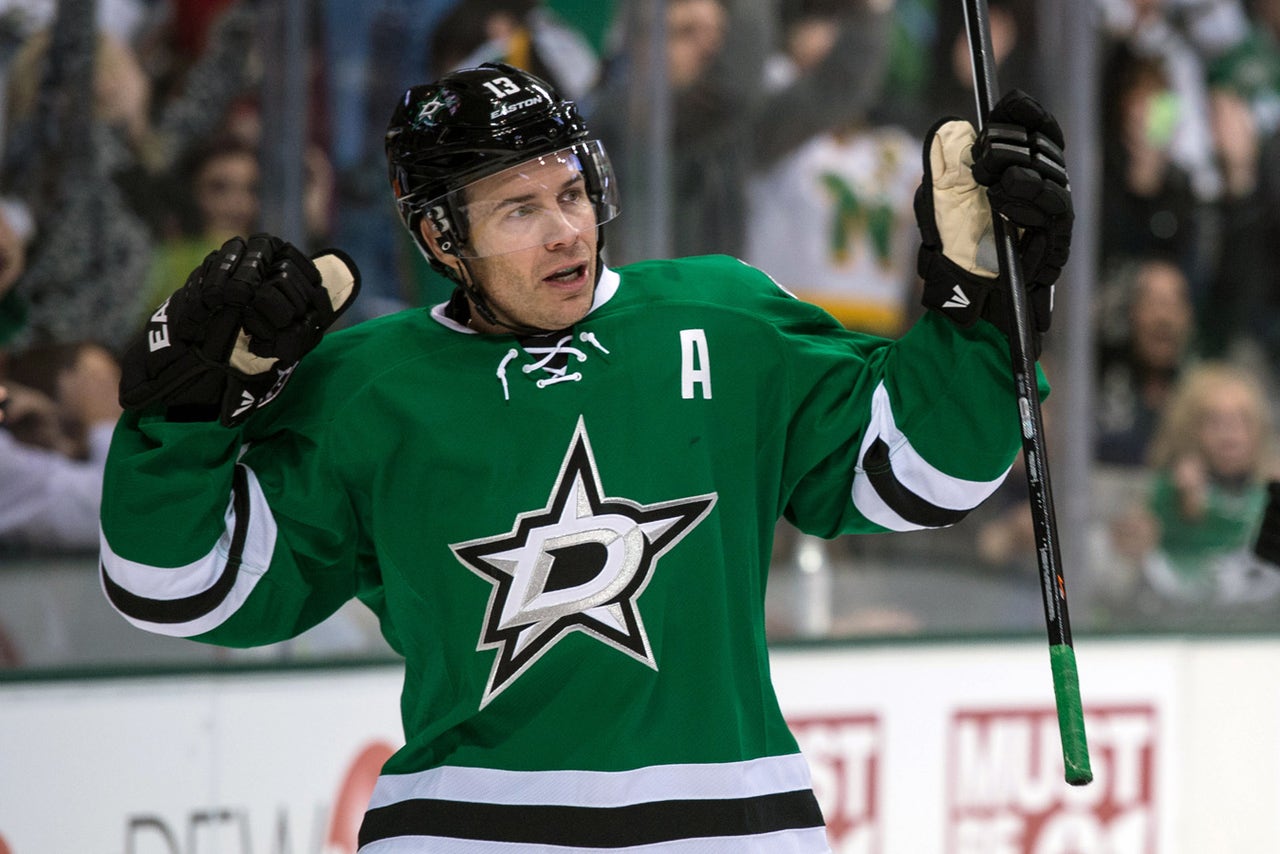 GLENDALE, Ariz. -- Fifty-five games into the season -- and nearly two seasons since Ray Whitney left in free agency -- the Coyotes are still searching for a left wing to replace him.
So with Whitney in town to face the Coyotes on Tuesday at Jobing.com Arena, and with the Coyotes facing his Stars two times in the next three games, the speculation has begun that Phoenix might consider bringing The Wizard back to add a little scoring punch for a playoff push.
Know this: The idea has been discussed. Whitney would fit like a glove on a line with Radim Vrbata and Martin Hanzal, his linemates during the memorable 2011-12 season. 
Whitney's play-making ability helped Vrbata score a career-high 35 goals, and there would be very little time required to get the three players reacquainted with one another's styles -- a huge benefit with the season winding down and the Coyotes still needing to make up ground in the standings.
Whitney would also add another veteran voice in the locker room -- a voice of reason, accountability and humor. 
But there are caveats. Whitney is the fourth-oldest player in the NHL behind Anaheim's Teemu Selanne and New Jersey's Jaromir Jagr and Martin Brodeur.  He'll turn 42 in May, and some close to him expect Whitney to retire this summer, 22 years after breaking into the league with San Jose.
He's making $4.5 million this season, so even his prorated salary would put a damper on the Coyotes' ability to add other pieces for the stretch run -- and, rest assured, they still want to add a veteran presence on the blue line.
Perhaps the biggest hindrance to bringing back Whitney is this: Would the Coyotes be chasing the past rather than building the future? If Whitney retires, or even if he chooses to play one more season, he's not a long-term solution.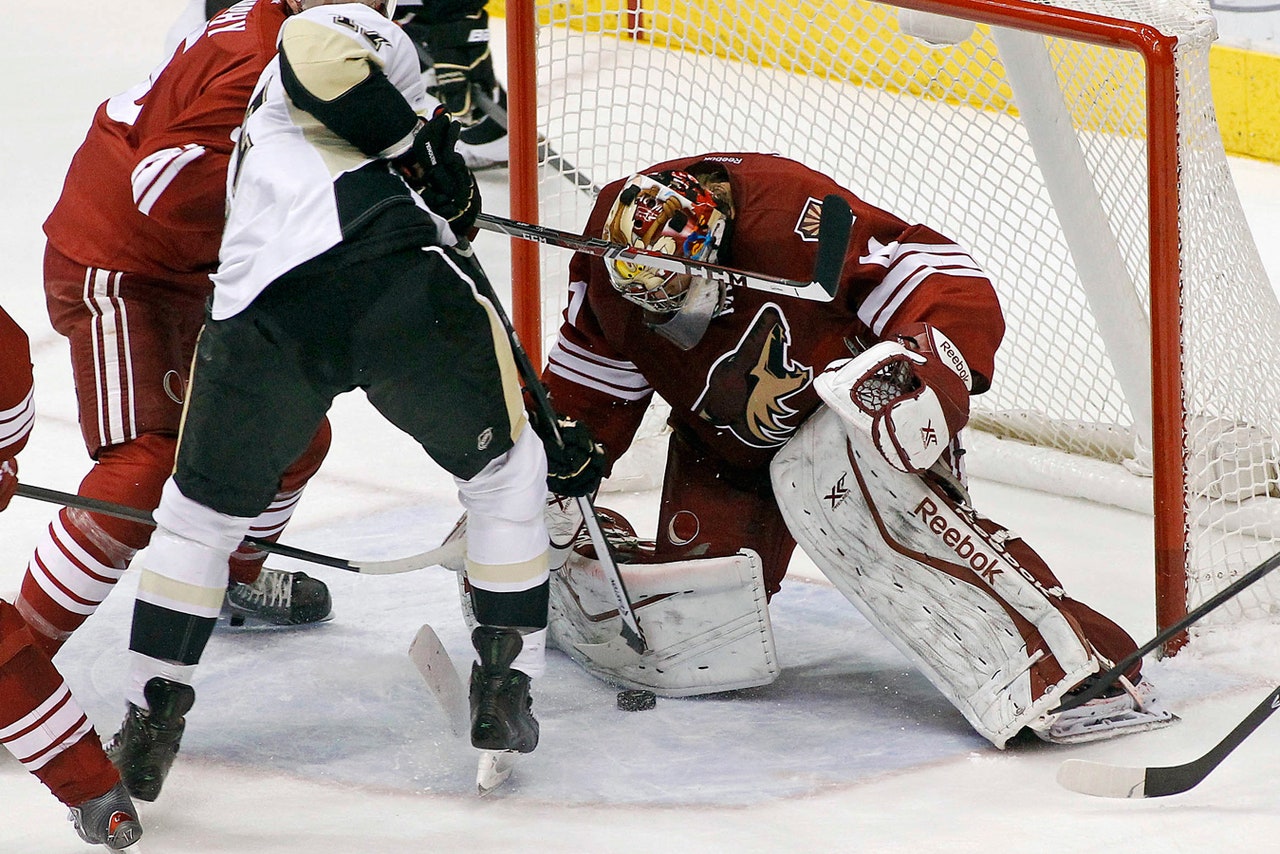 STARS AT COYOTES
When: Tuesday, 7 p.m.
Where: Jobing.com Arena, Glendale
TV: FOX Sports Arizona Plus
Radio: KMVP 860 AM
Records: Dallas 25-21-9; Phoenix 26-19-10
Scouting the Stars: Every time talk turns to selling off pieces, the Stars battle their way back into the playoff chase, and every time it looks as if the Stars just may grab a postseason spot, they slip. Dallas is just three points behind Phoenix and four behind eighth-place Vancouver heading into Tuesday's action. Former Bruin Tyler Seguin leads the Stars in goals (24) and points (54). Dallas' special teams both rank in the bottom third of the league, and that has offset the fact that the Stars have been among the league's better 5-on-5 clubs.
You can make the argument that maybe 2013 top pick Max Domi will be ready to step in by then, but there is a strong sentiment within the organization that if they add another piece, they'd want that piece to be a part of their future.
Even if that player is one with an expiring contract, the organization has great faith in its ability to sell that player on the benefits of working and living in Phoenix.
Is it still possible Whitney could return? Sure, but it'€™s probably not among the top options the team is considering right now.
Players not competing in the Olympics will get a 10-day break from Feb. 9-19, during which time they are not permitted to skate as a team.
"I doubt anyone will skate at all," Coyotes forward Radim Vrbata said. "I think a lot of guys will use it to rest and get healthy for the rest of the season."
There is also a trade freeze in effect from 1 p.m. Feb. 7 until 10 p.m. Feb. 23, the day of the gold medal game in Sochi, Russia. But that doesn't mean the Coyotes management and coaching staff will be idle.
"You try to make sure you're maximizing your rest and prep time coming out of it. There's a few things I want to look at in our game, the possible tweaks that we could make going forward," said coach Dave Tippett, who will have a week of practice time with most of his team between the end of the break for non-Olympic players and the team's first game back, a Feb. 27 contest in Winnipeg.
"There's not many times when you get a mini-training camp when you could make a few adjustments if you wanted to during the season," Tippett added. "We'll do a whole synopsis of our game and each individual player. I'm sure there will be lots of conversations about how we're going to try to get better, whether it's structurally or personnel. It's kind of a reset time to look at all that stuff."
One thing that will bear watching as the Coyotes approach the break is the trade market. The NHL trade deadline is March 5, leaving teams only a 10-day window to make deals once the Olympic freeze ends.
Will the wealthier teams jump on deals available before the break while the more cash-strapped ones wait to avoid paying players to sit for two weeks? Will more teams decide they are out of the playoff race and start shopping players?
With three games left before the Olympic break, the Coyotes have a very good chance to slide into playoff position before the games in Sochi begin.
For starters, the team they're chasing, Vancouver, opened a four-game road trip with a loss on Monday in Detroit minus defenseman Kevin Bieksa, who could be out a while with an undisclosed illness. The Coyotes trail the Canucks by a point heading into Tuesday's games.
Sixth-place Los Angeles is also slumping badly; the Kings have lost nine of their last 10 games after Monday's home loss to Chicago. On the flip side, Dallas, Nashville and Winnipeg have all clawed back to within striking distance of the Coyotes if they should falter.
Phoenix plays two of its final three games before the break at home (against Dallas and Chicago) before ending the pre-Olympic slate Saturday in Dallas. 
Assistant coach Dave King has taken a leave of absence to become the coach of Jaroslavl in Russia's Kontinental Hockey League for the remainder of their season. Once that season ends, he will resume his role with the Coyotes.
King, the club's development coach, has significant international coaching experience, including a stint as the coach of Metallurg Magnitogorsk of the Russian Super League. Based on his experiences in Russia, King co-authored a book titled "King of Russia: A Year in the Russian Super League." The book was released in October 2007.
The KHL season ends March 3, and the playoffs would end no later than April 30 at the conclusion of the Gagarin Cup Final.
Follow Craig Morgan on Twitter
---