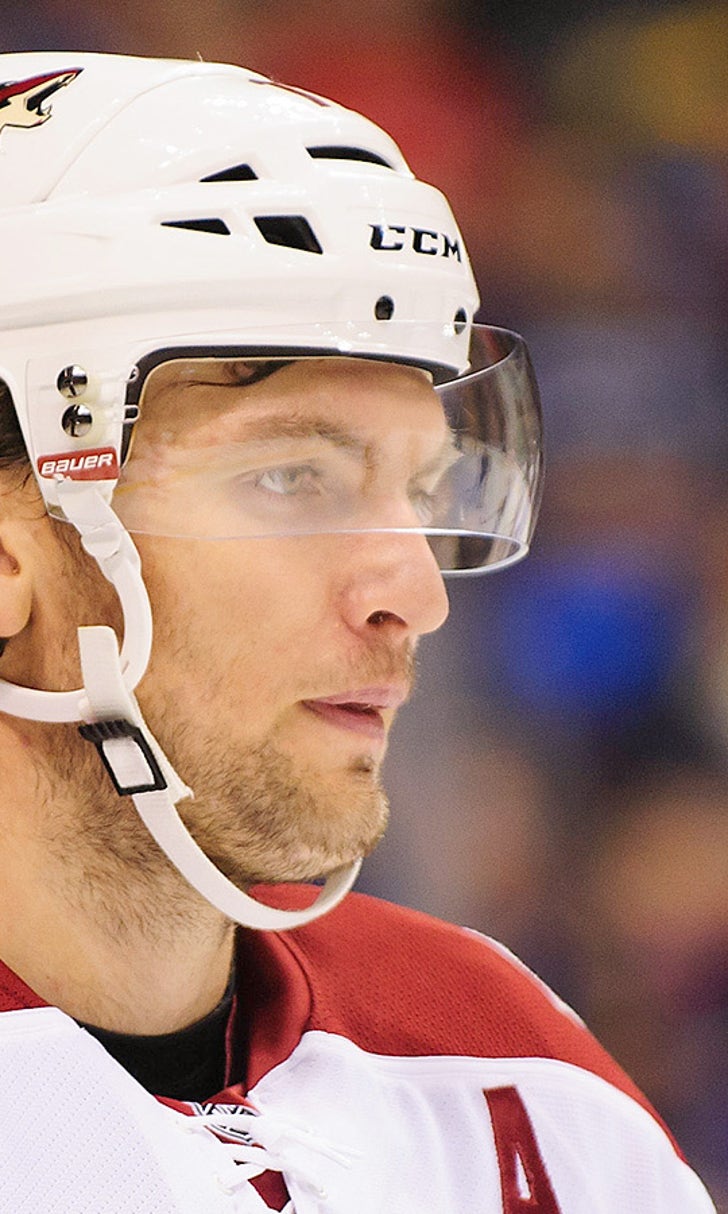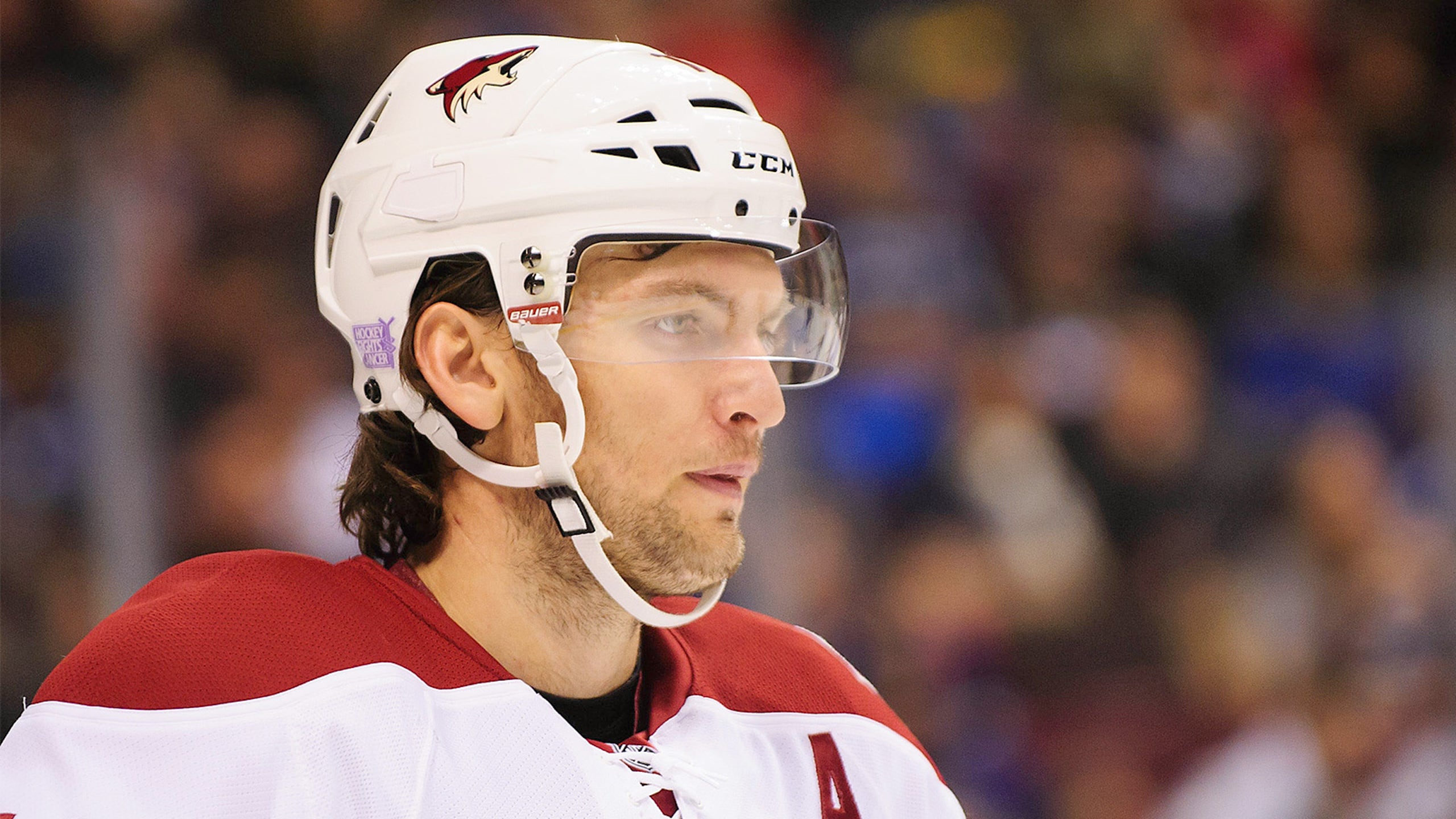 Coyotes need short-term center solutions
BY foxsports • March 6, 2015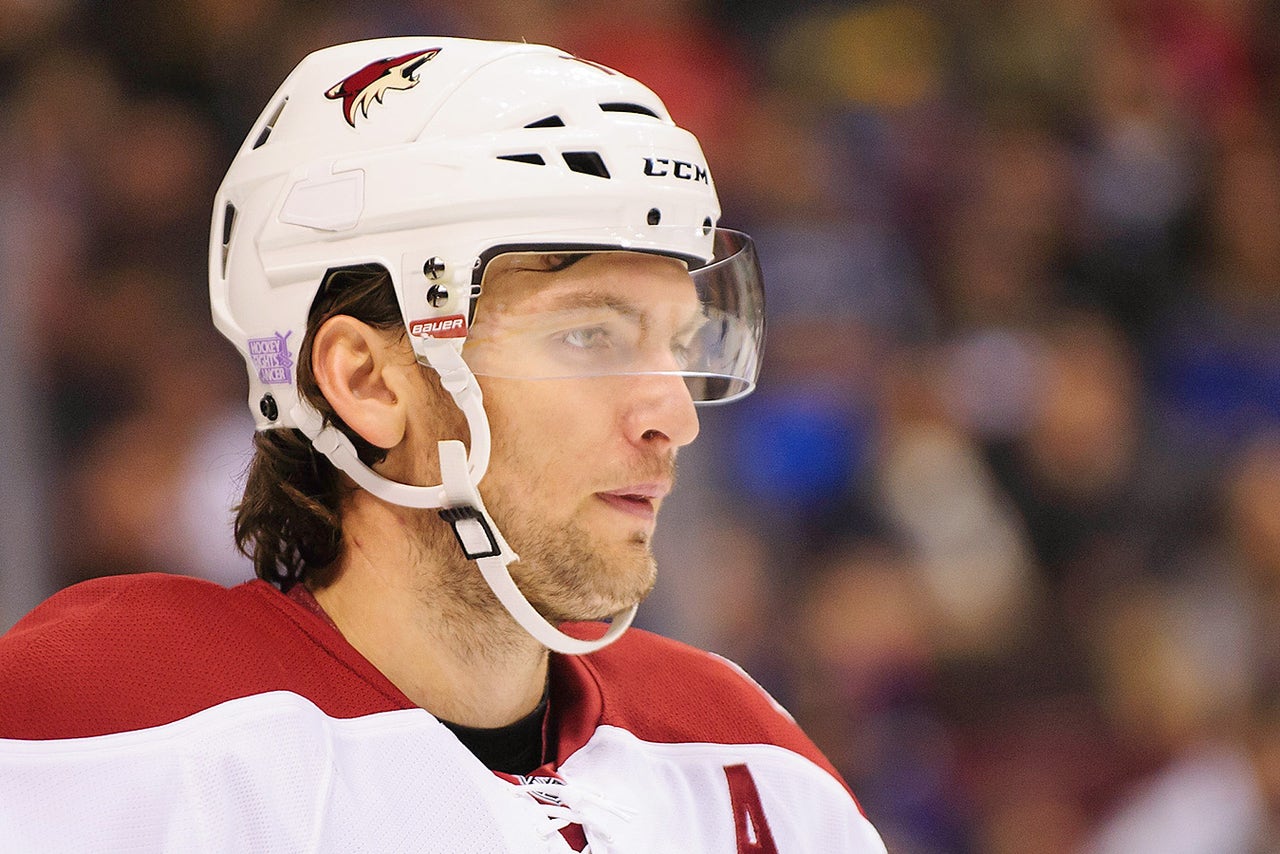 GLENDALE, Ariz. -- Amid the internal excitement over the Coyotes' ever-growing stockpile of prospects and draft picks, there remains a question: Who will play center next season?
That question will only grow in intensity if the Coyotes do not land one of the top two picks in the 2015 NHL Draft. Connor McDavid and Jack Eichel are considered NHL ready. The draft's other top center prospects -- Mitch Marner, Dylan Strome, Pavel Zacha, Mathew Barzal, Travis Konecny, Kyle Connor, Nick Merkley, Filip Chlapik, Jansen Harkins, Nicolas Roy and Colin White -- are less certain.  
Among the Coyotes prospects, Christian Dvorak has lit up the OHL this season, notching 40 goals and 103 points in 60 games to rank fifth in the league -- ahead of London teammate Max Domi. Laurent Dauphin has 28 goals and 66 points in 40 games with Chicoutimi of the QMJHL. Ryan MacInnis has 22 goals and 55 points in 50 games for Kitchener. 
The problem?
"We like what we have in our system, but they won't be ready next season," Coyotes GM Don Maloney said.
The same applies to Maxim Letunov, whom the Coyotes acquired from St. Louis for defenseman Zbynek Michalek.
"He's a long-term (prospect), like Ryan MacInnis," Maloney said.
Let's assume Martin Hanzal returns from back surgery and is ready to play next season -- a significant assumption given the nature of the injury and Hanzal's longstanding back problems. That gives the Coyotes one center. Joe Vitale is under contract for two more years and could still man the fourth line. Kyle Chipchura and bottom-six prospect Tyler Gaudet are also possibilities.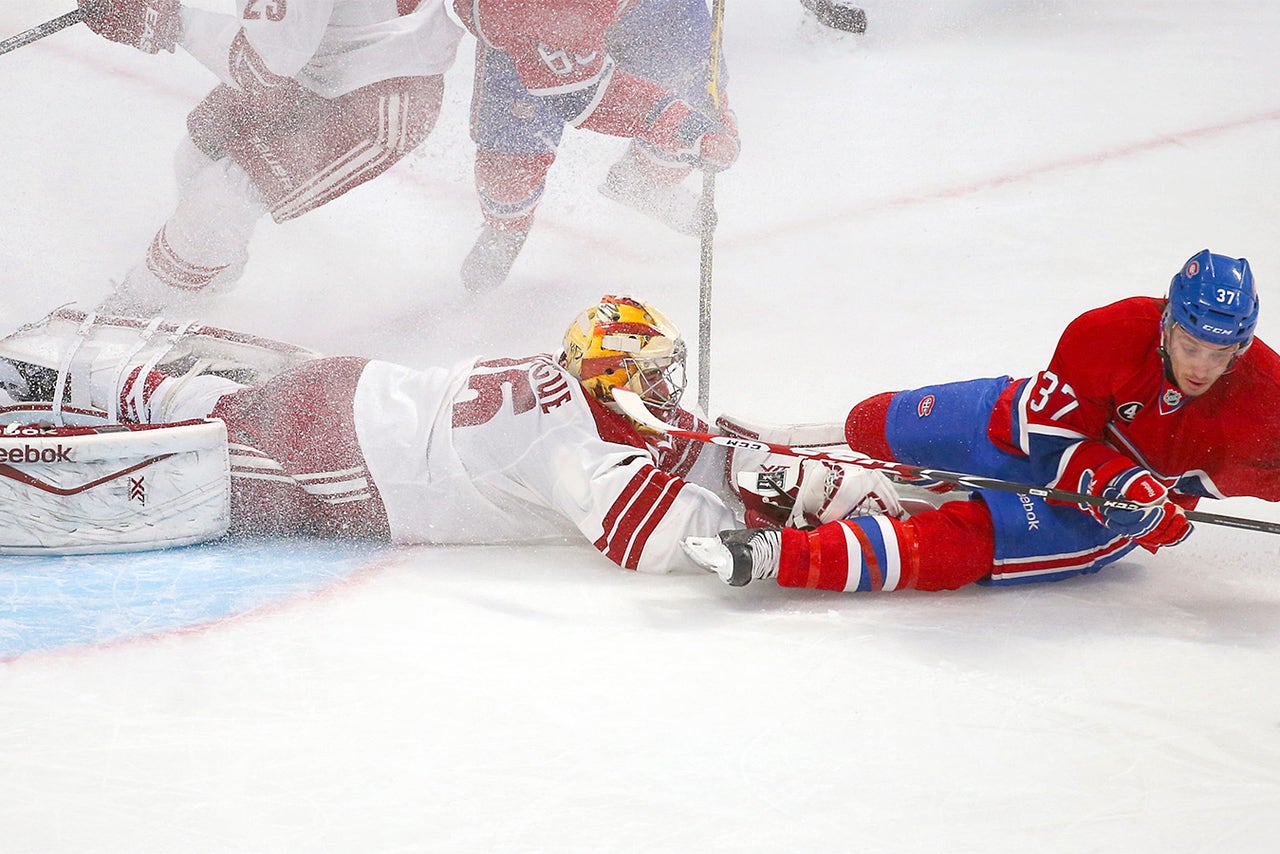 COYOTES vs. CANADIENS
When: 5 p.m. Saturday
Where: Gila River Arena, Glendale
TV: FOX Sports Arizona
Season series: Coyotes lead 1-0
Injuries: Arizona -- F Mikkel Boedker (splenectomy) and C Martin Hanzal (back surgery) are out for the season. F Lauri Korpikoski (undisclosed) is day to day. Montreal -- D Alexei Emelin (shoulder) is on injured reserve.
Quick facts: Montreal goalie Carey Price is having an MVP-caliber season. He leads the league in goals against average (1.92), save percentage (.935) and wins 32 and is the biggest reason that a mediocre possession team sits on top of the Eastern Conference standings. ... Max Pacioretty leads the team with 31 goals and 56 points. ... Montreal is trying to become the first Canadian team to win the Stanley Cup in 21 years.
Beyond that, everything is up in the air. Coach Dave Tippett (and pretty much everyone else in the organization) believes Sam Gagner is more effective as a wing, and Mark Arcobello doesn't figure into the team's long-term plans. Despite his initial goal-scoring spurt, Arcobello's size and game away from the puck are issues in the big-center rich Western Conference.
It's encouraging the Coyotes finally have a host of names in the pipeline they can rattle off when looking to the future at the position. They still have to pan out, but the larger numbers increase those odds and that is, of course, part of the plan.
"Let's over-acquire center icemen because we're never going to win if we don't address our center ice," Maloney said. 
In the short term, the Coyotes still have to fill out their roster with competent centers that provide at least a chance to compete.
Maloney said earlier this week that he does not foresee the Coyotes being big spenders in the free-agent market this summer. More likely, the Coyotes will wait to see where the cap ceiling lands due to a struggling Canadian dollar (currently exchanging at 0.79 U.S. dollars) and then parlay some of the assets they acquired at the trade deadline.
"I do think there's going to be cap opportunities for us with those cap-strapped teams," Maloney said. "At some point, there are going to be players made available for teams that have to be cap compliant. To have those extra (draft) picks -- I think we can use some of those to help fill a roster next year."
Follow Craig Morgan on Twitter
---
---