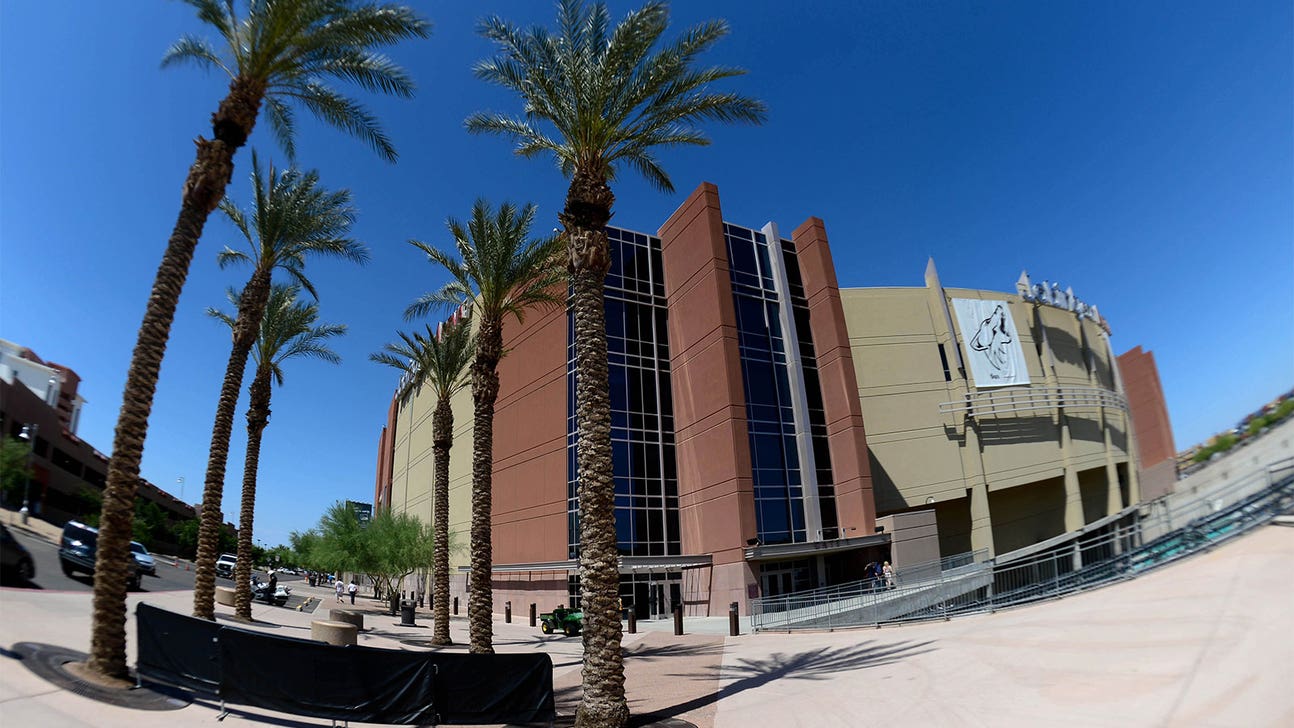 Coyotes, Gila River Casinos agree to naming rights deal for arena
Published
Aug. 13, 2014 3:15 p.m. ET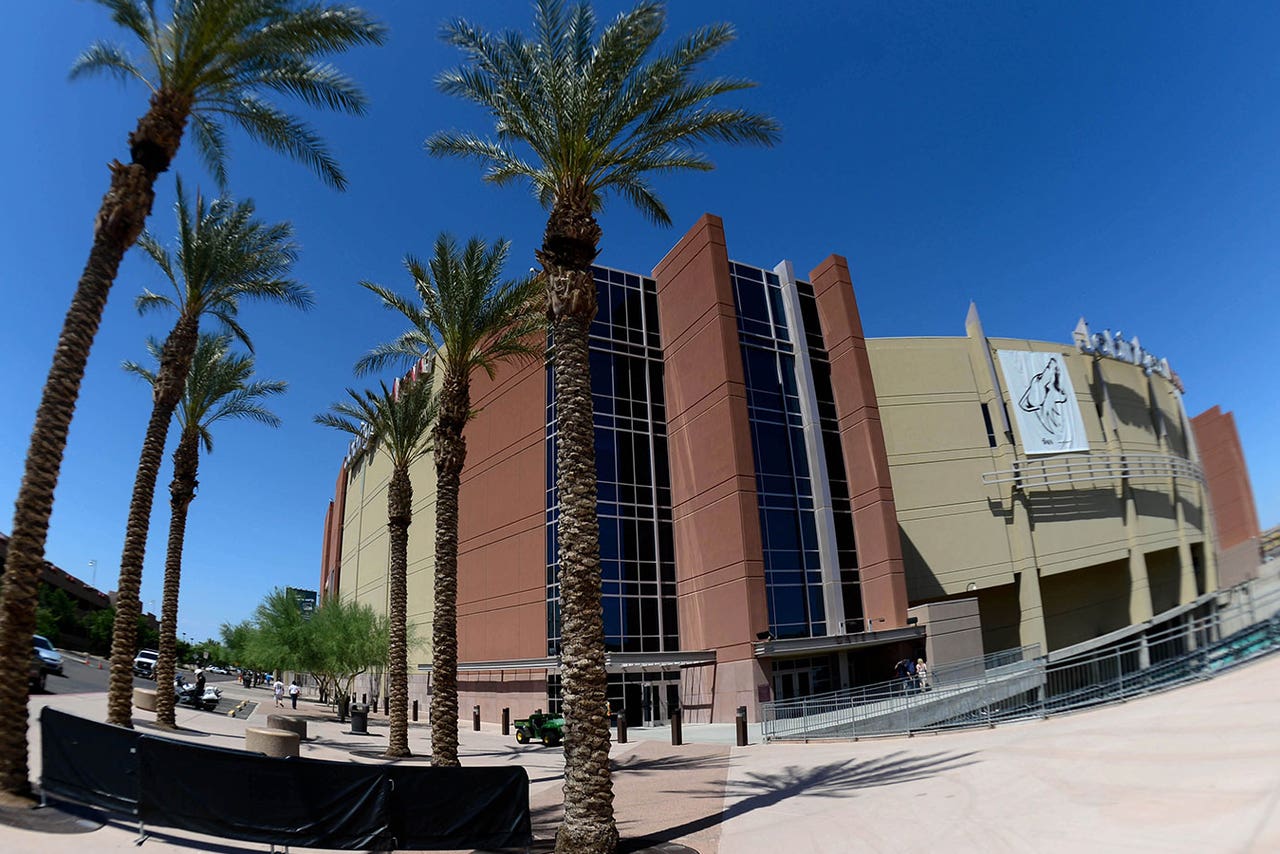 GLENDALE, Ariz. -- In a deal that was four months in the making, the Arizona Coyotes and Gila River Casinos agreed Wednesday to terms on a nine-year corporate partnership agreement that includes the naming rights for what is currently Jobing.com Arena. 
The agreement must still be approved by the Glendale City Council through a vote on Sept. 9, but that approval is expected so the name of the venue should officially change to Gila River Arena on Sept. 10, Coyotes co-owner Anthony LeBlanc said Wednesday.
Financial terms of the agreement were not disclosed, but the total deal is believed to be worth more than the 10-year, $30 million naming rights deal the Coyotes signed with Jobing.com in 2006. LeBlanc also said that the deal will mean $600,000 annually for the City of Glendale as it attempts to recoup the money it provides the Coyotes annually for the arena management fee. That amount was what the IceArizona ownership group projected the city would receive when it first broached the topic after buying the team.
In separate news, Glendale should also benefit financially from the move of the Arena Football League's Arizona Rattlers to Gila River Arena next season.
LeBlanc said the IceArizona had identified naming rights as an area it needed to address when it took over the team officially last August, but it decided to table it until this offseason and focus on other potential revenue streams first.
Terms of the purchase agreement last summer allow IceArizona to terminate its existing agreement with Jobing.com two years early. LeBlanc would not comment on the matter, but two sources familiar with the situation said the Coyotes never received anything close to the originally agreed upon amount from Jobing.com, with Jobing paying less than $1 million in recent years.
This will be the first naming rights deal for Gila River Casinos and the first federally recognized tribal naming rights deal with a sports venue that houses one of four major professional sports leagues in the country. 
Under the terms of the agreement, Gila River Casinos will receive the naming rights and associated premier signage on the facility. In a separate sponsorship deal, the Coyotes and Gila River will enhance their long-time relationship with a variety of additional advertising, marketing and merchandising opportunities at the arena.
There were believed to be three finalists for the naming rights with the Tohono O'odham nation likely one of them, but LeBlanc said Gila River's longstanding relationship with the team made it an ideal partner. 
Follow Craig Morgan on Twitter
---