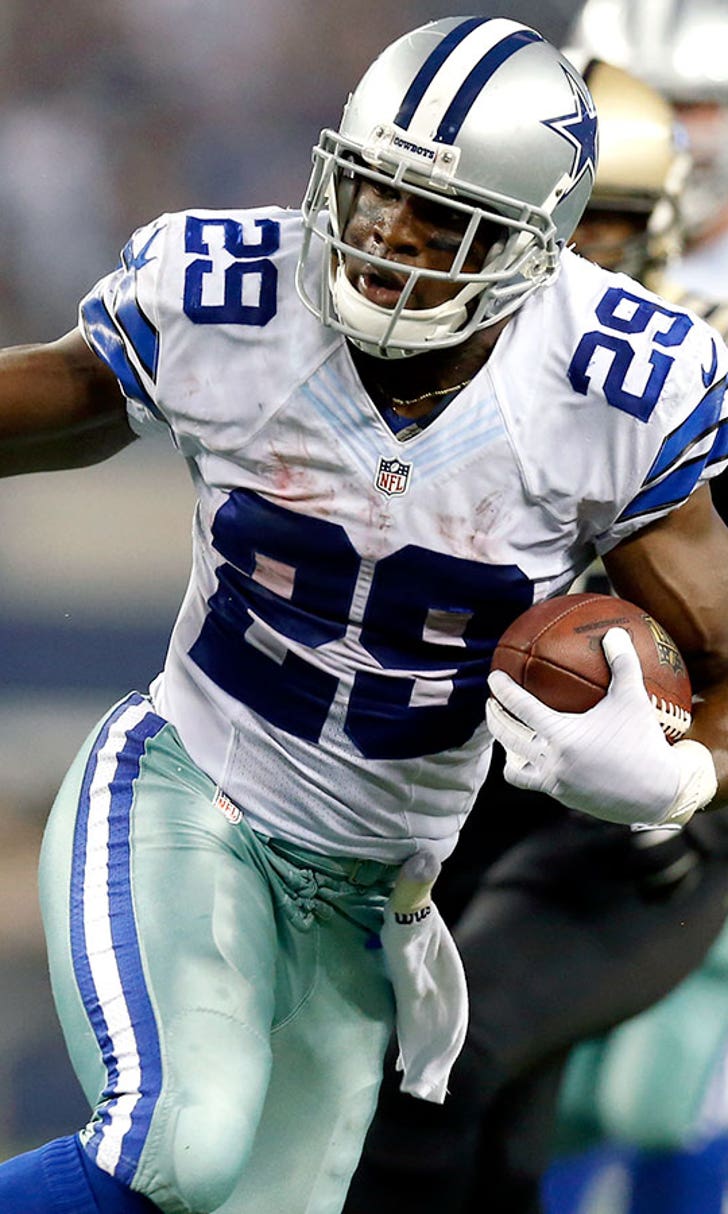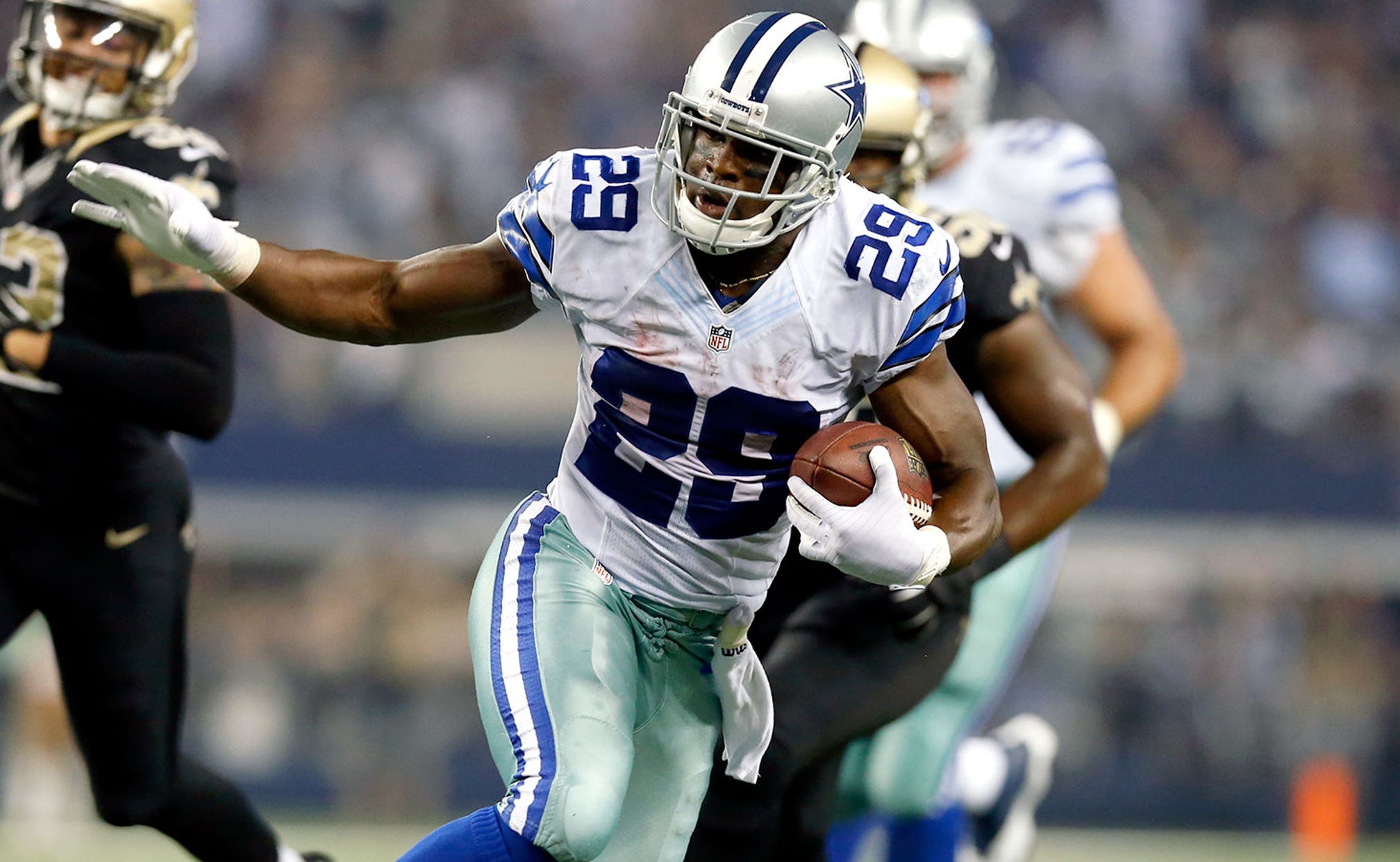 Cowboys will do 'anything and everything' to keep DeMarco Murray
BY foxsports • October 7, 2014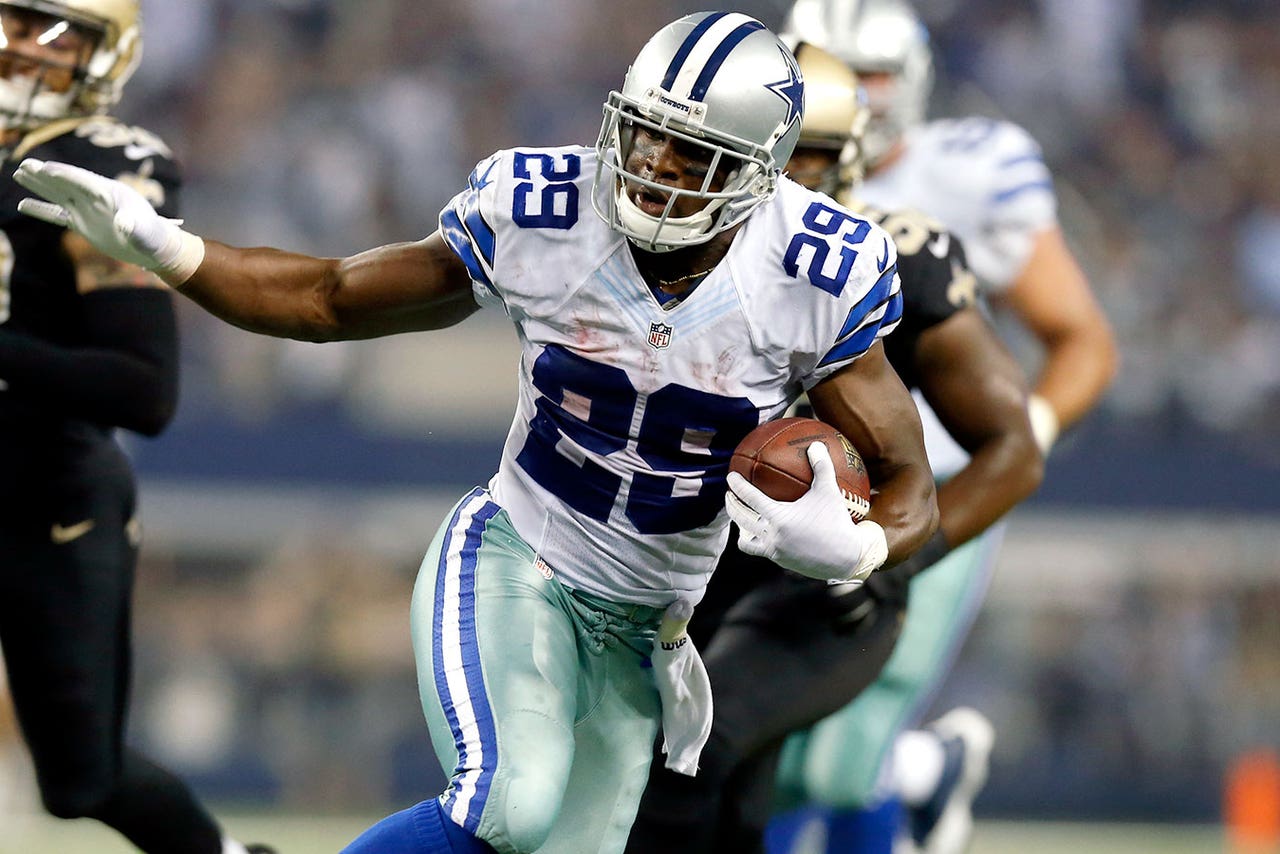 IRVING, Texas -- DeMarco Murray could not have picked a better season to have a career year. Murray, who leads the NFL in rushing through five games, is in the final year of his rookie contract.
Dallas Cowboys chief operating officer Stephen Jones said during training camp that they would put off contract extension discussions with their Pro Bowl running back until after the season.
But things have changed. Murray's 670 yards and five touchdowns have propelled the Cowboys to their first 4-1 start since 2008.
"Historically, I don't comment on negotiations until they're over," Jones said Monday on 105.3 The Fan [KRLD-FM]. "I've been consistent in saying that we want to keep our good football players on our team. And I've been consistent in saying DeMarco Murray is one of those guys that we want to keep around. Not only is he a good football player, but better than that, he's a top notch individual.
"He's a great leader on this team. He stands for all the things we want to have as a Dallas Cowboy. We'll do anything and everything we can to keep him. It's got to make business sense for him. It's got to make business sense for us."
Murray has had trouble staying healthy in previous seasons. He suffered hamstring and knee injuries while at Oklahoma and he's never played an entire 16-game season as a professional.
FOX SPORTS DAILY
COWBOYS EDITION
Cowboys News To Your Inbox!
*By clicking "SUBSCRIBE", you have read and agreed to the Fox Sports Privacy Policy and Terms of Use.
This season, the 26-year-old is on pace to tie Larry Johnson's NFL record with 416 carries. Can his body continue to hold up against that type of wear and tear?
"I don't see any wear and tear in DeMarco," Cowboys coach Jason Garrett said Monday, "but having said that, we want to make sure we create a rotation and we'll focus on doing that in the next few weeks.
"... We have to mindful of his carries. We've got to make sure we take care of him over the course of the season."
After carrying a career-high 31 times in Sunday's 20-17 overtime victory against Houston, Murray said he was feeling great. He'll be feeling even better financially if he's able to continue this impressive pace throughout an entire 16-game season.
"I think we'll take a lot of things into account," Jones said. "Everybody has got to be understanding of the dynamics that are going on in the NFL as far as running backs are concerned. No one is hoping and cheering more for DeMarco than me, in terms of hoping this streak continues and hoping he continues to help carry this team in terms of the type of playing he's doing right now running the football.
"It's the full body of work at the end of the day. We're lucky to have DeMarco. But at the same time ... a lot of things that go into how ultimately you figure out how a player gets paid, and we'll be looking at all of those dynamics."
MORE FROM FOX SPORTS SOUTHWEST: 
- Ranking NFL quarterback salaries
- Best college football traditions
- Greatest NBA players without a championship ring
---
---