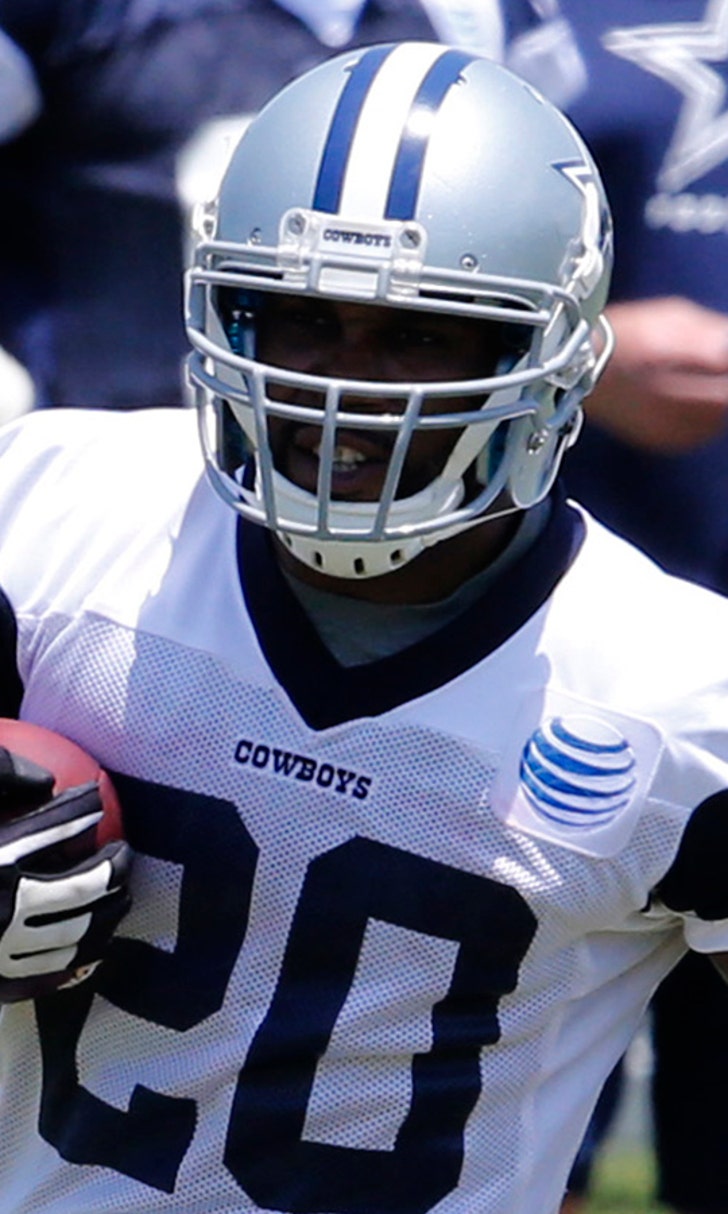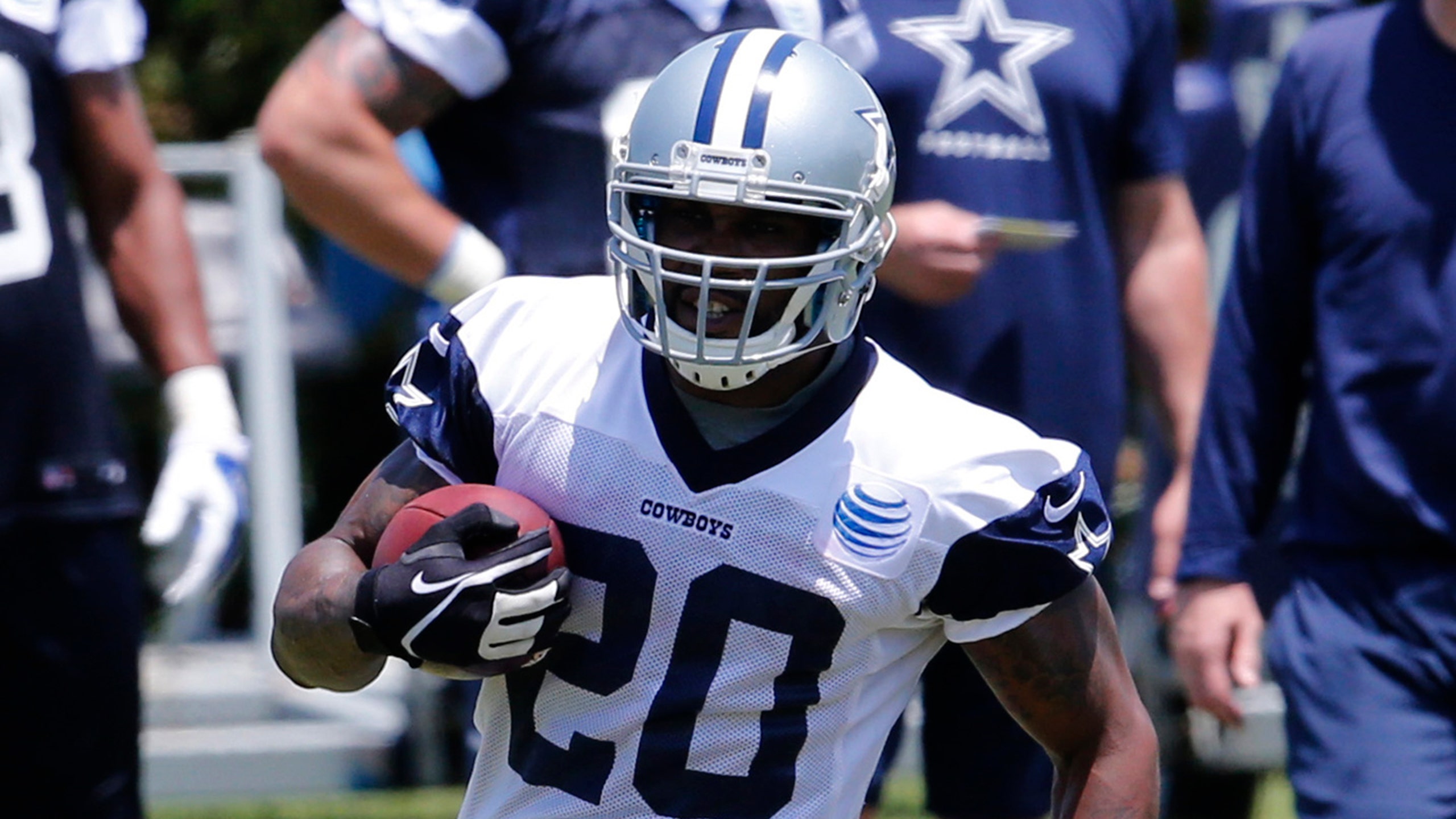 Cowboys running backs McFadden, Dunbar returning to practice
BY foxsports • August 15, 2015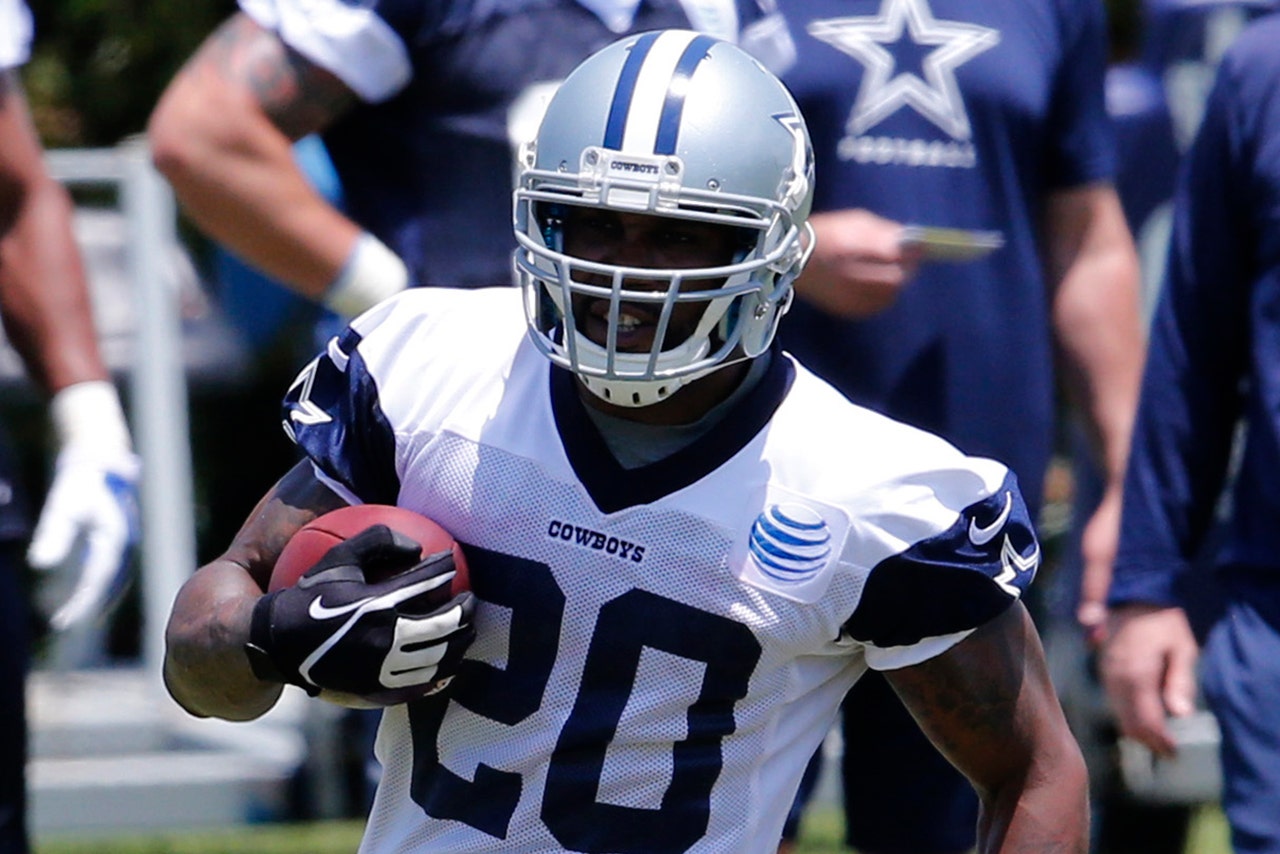 The Cowboys will be missing Gus Johnson for at least the next few days as he copes with a shoulder injury, so it makes sense that they were working out running backs on Saturday morning.
On the whole, though, the running back position in Oxnard, Calif., looked much better for the Cowboys as they went through their walkthrough practice. As the offense jogged through reps, they were joined by Darren McFadden -€" for the first time this summer -€" and Lance Dunbar.
"It was good to see of those guys out there getting a little work, try to ease each of them back into practice today," said Cowboys coach Jason Garrett. "So we'll still be a little bit short handed, but hopefully they'll get some work and start getting back on the road to getting some reps to help our team win ball games."
McFadden has been missing since the Cowboys arrived in California, as he suffered a hamstring injury during the summer. Dunbar's absence hasn't been quite as long, going just more than a week with an ankle sprain. There's no denying the injuries have hampered the running backs to this point in camp, though.
"It's been a while since I've been out there, so I'm definitely looking forward to getting out there, hustling and grinding with my teammates," McFadden said after the walkthrough.
It's customary for the Cowboys to be cautious with their injury concerns, so it's unlikely either back will carry an extensive workload Saturday. Garrett said the coaching staff will monitor them as they acclimate.
"He'll be kind of eased in. All those guys will be in individual, see how they do in individual, see if you want to do a little bit more with them today," he said. "Hopefully they'll get a chance to do more tomorrow and just build it up as it goes."
That's understandable. But it's still big news for the oft-discussed running back competition. McFadden is easily the most experienced running back on the roster, and he was the free agent signing the Cowboys made to offset the loss of DeMarco Murray in March.
"I just want to show them the type of back that Darren McFadden is," McFadden said. "You're going to get a hard worker, a guy that knows how to pick up his pass protection, a guy that breaks big runs and makes big plays for the offense."
While he has rehabbed his injury, Joseph Randle has been basically unopposed as the offense's No. 1 back. Starting Saturday, perhaps that won't be so clear-cut.
"Competition is really good," Garrett said. "It's good for your football team when guys understand they're competing for roster spots; they're competing for roles; they're competing for starting spots. That typically brings out the best in them."
MORE FROM FOX SPORTS SOUTHWEST: 
- PHOTOS: Cowboys Cheerleaders Auditions
- Preseason predictions for 2015 MLB season
- Ranking NFL quarterback salaries
- Oldest player on every NBA team
- College football's highest paid coaches in 2014
- Highest paid player on every MLB roster
---
---