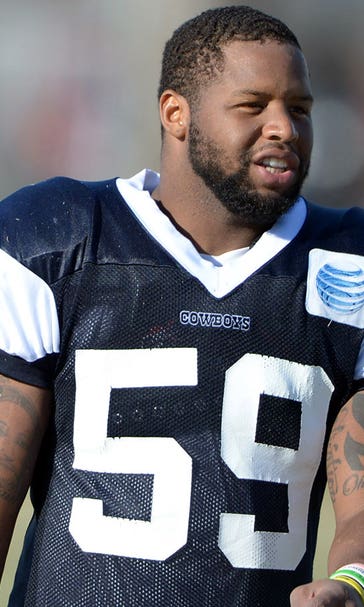 Cowboys rookie LB Hitchens preparing to start vs. Titans
September 10, 2014

IRVING, Texas -- With Justin Durant likely out the next three or four weeks, rookie Anthony Hitchens was working with the Dallas Cowboys' first-team defensive unit at weakside linebacker during Wednesday's practice.
Hitchens, a fourth-round pick, was only on the field for five defensive snaps during the Cowboys' season opener. He'll be out there Sunday when Dallas is in its base defensive package.
"It's just another football game," Hitchens said. "Last week, I studied like I was a starter. I'm going to do the same thing this week, continue studying. If I'm playing or not playing, I'm studying like I'm playing, so I don't get caught off guard.
"Same progression for me throughout the week, just trying to get better and learn our opponent the best I can."
Since training camp, Hitchens has practiced at both weakside and middle linebacker. Rolando McClain, who had a team-high eight tackles against San Francisco, and Bruce Carter will start alongside Hitchens in the base defense. McClain and Carter will remain on the field in the team's nickel package.
"It's starting to slow down for me now," Hitchens said. "I'm all good, getting my feet wet and just ready to get better."
---