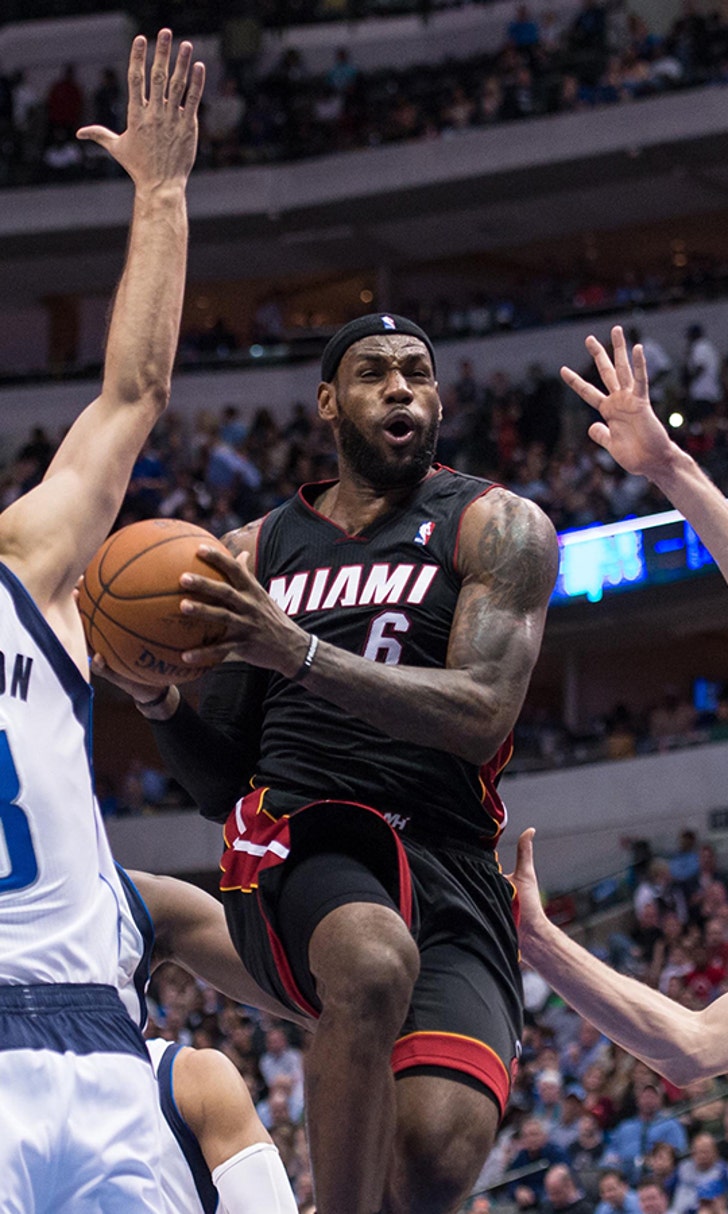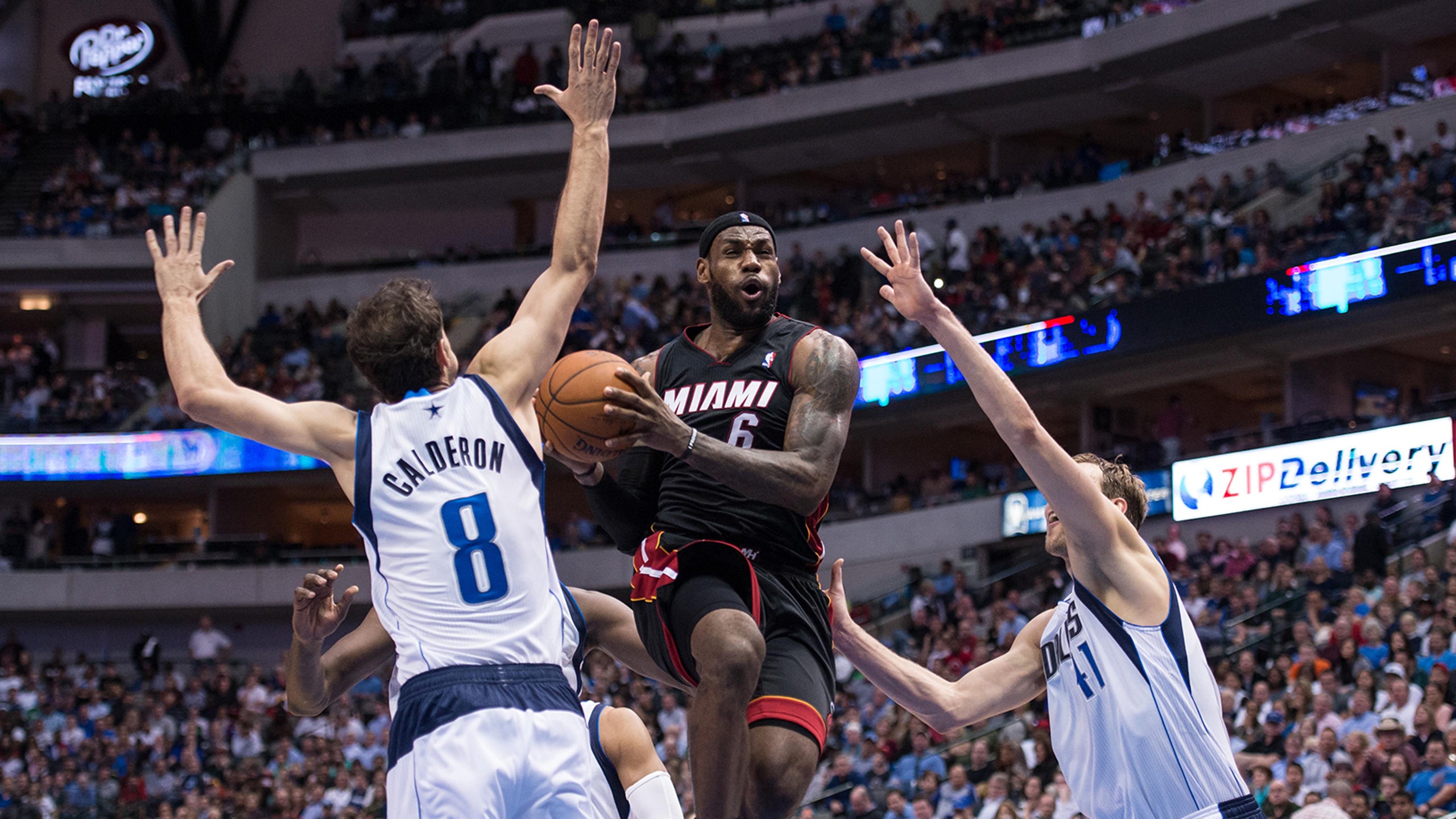 Cowboys players take in Heat-Mavericks game
BY foxsports • February 19, 2014
LeBron James was at AT&T Stadium for the Dallas Cowboys season opener last year so it was only fitting that several of the Cowboys' top offensive playmakers were in attendance Tuesday night with the Miami Heat in town.
Tony Romo, Dez Bryant, Jason Witten and DeMarco Murray we are all at the American Airlines Center for the Mavericks' 117-106 loss to the defending NBA champs.
Romo, who sat with his father next to the Mavs bench, declined interview requests from reporters but did clarify that he was rooting for the Mavericks.
Witten sat courtside with his wife and two boys, who were both wearing No. 6 King James jerseys.
As James, a diehard Cowboys fan, left the court after the final horn sounded, he shared a few words with Romo and threw up Bryant's signature X arm gesture in Bryant's direction.
James declined to comment on what was said between he and Romo, but Heat beat writer Michael Wallace tweeted that Romo told him the message was: "You go get (title) No.3 for y'all and I'll go get No.1 for us."
"I'm going to keep it between the two of us," James said while sitting at his locker after the game. "I'm excited that he's recovering well from his back and his shoulder and all the other injuries that he's had.
"I look forward to the upcoming season."
Not sure if James was messing around or revealing some new injury information about Romo. The Cowboys quarterback had back surgery to repair a herniated disk in December.
If Romo and the Cowboys were able to win the Super Bowl next season, it would be the first for the Cowboys since James was 11.
Follow Jon Machota on Twitter: @jonmachota
---