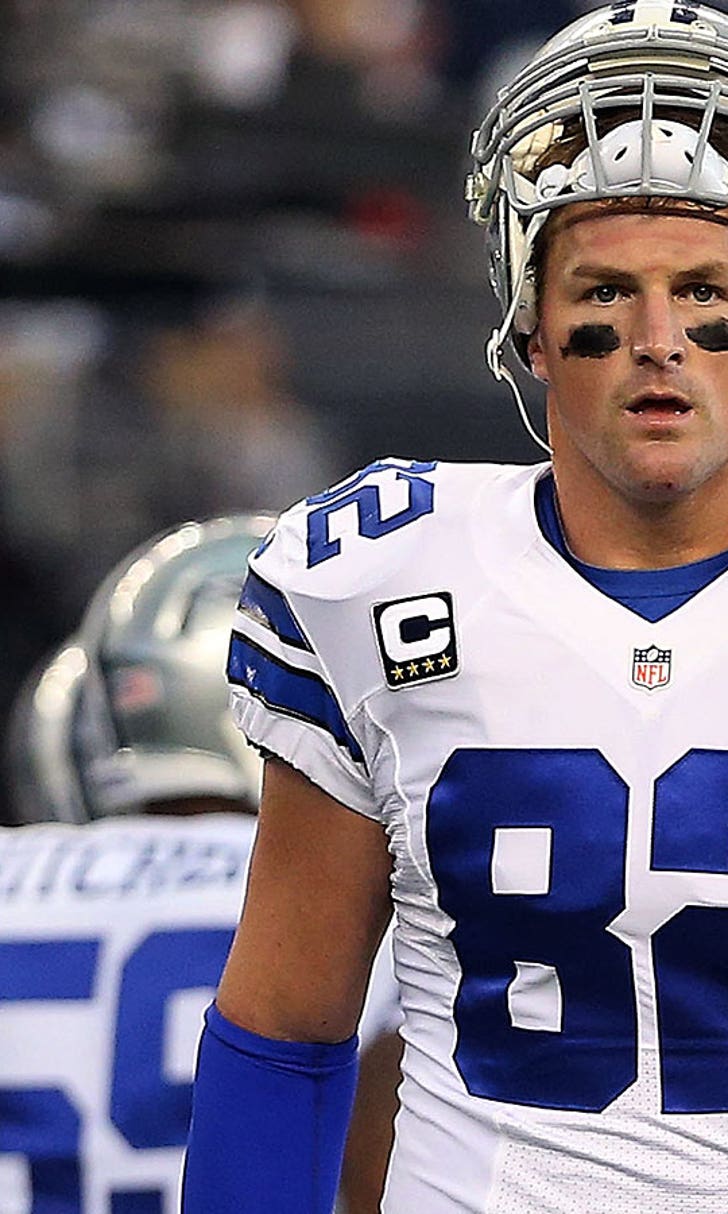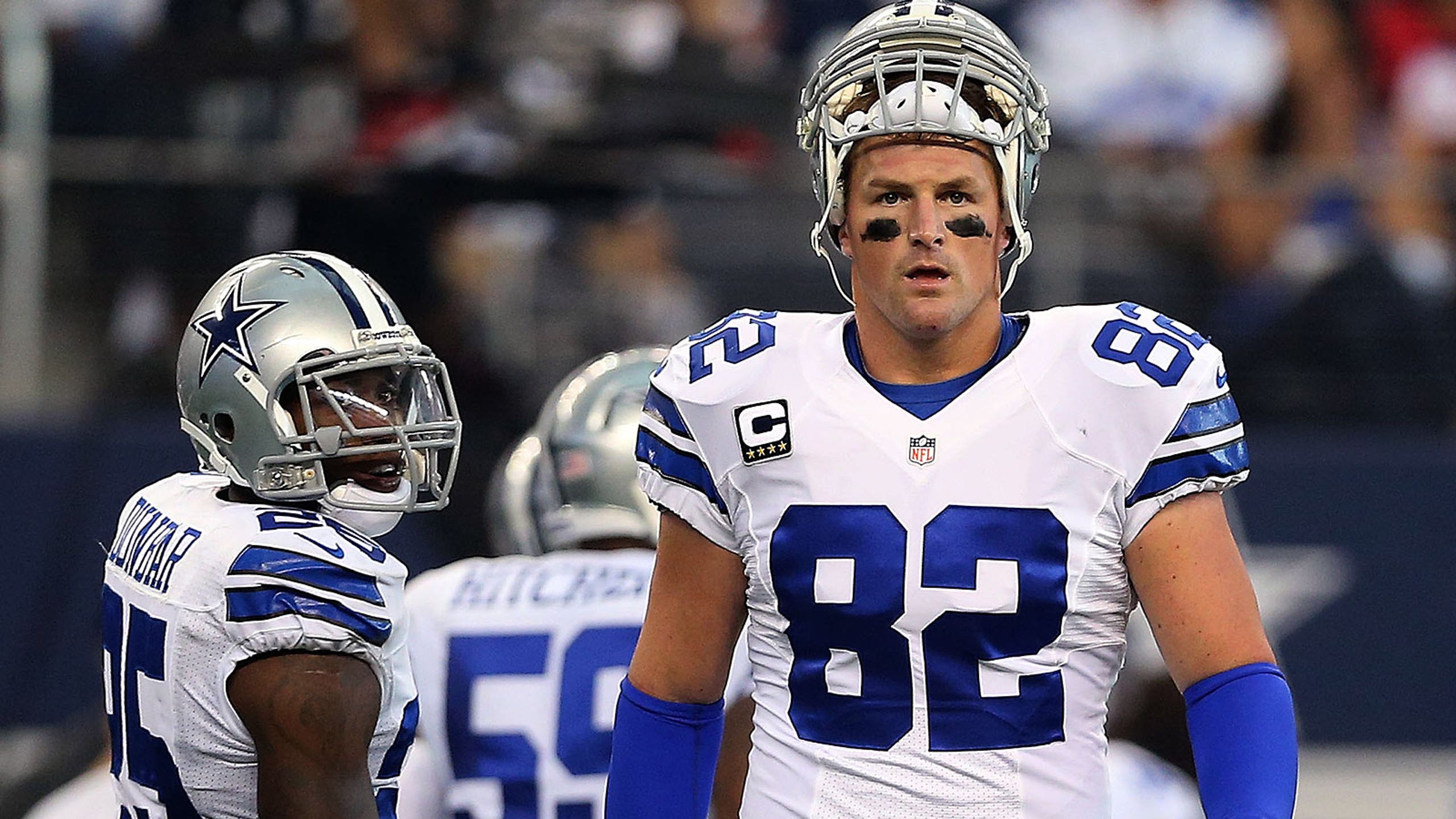 Cowboys offseason outlook: Tight ends
BY foxsports • February 11, 2015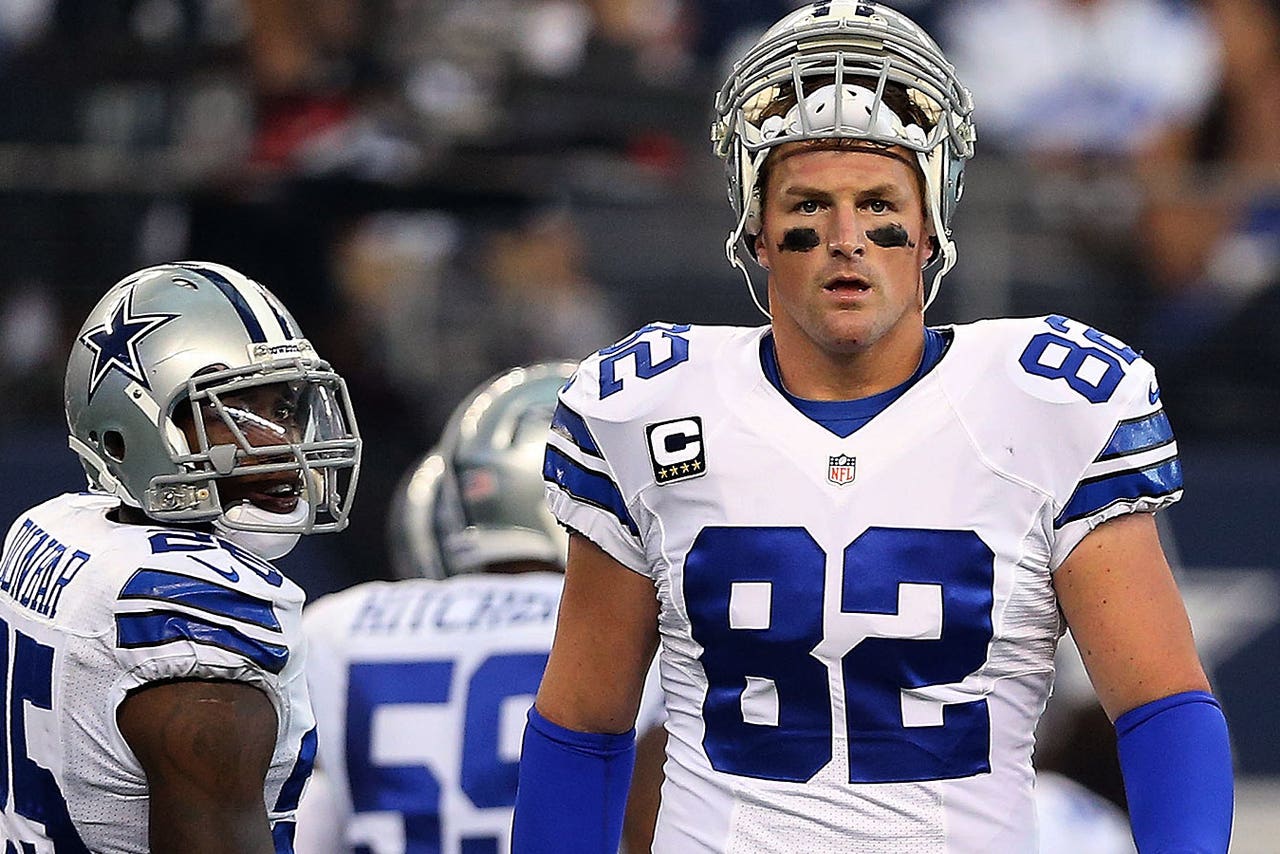 With the Super Bowl finally concluded, we can finally settle into the true business of the offseason - assessing the coming months and the way they'll affect the makeup of the Cowboys' roster.
The start of free agency is still roughly a month away, and the NFL draft is still nearly three months away. Despite that, I wanted to look at the roster that's currently in place at Valley Ranch – who's in place for the future, who isn't, what needs to be upgraded and what doesn't.
The series continues with a look at the tight end position, which took on a different look last year.
Tight End
2014 Overview: Different year, same result – Jason Witten found himself at the Pro Bowl for the 10th time in a career that's incredibly likely going to end in Canton, Ohio at the Pro Football Hall of Fame. The way Witten got there was different this year, though. It's undeniable that his role in the passing game was reduced, as his 64 catches for 703 yards were his lowest totals since his rookie year. That reduction was offset by Witten's tremendous assistance in the ground game, though, as he helped seal the edge for DeMarco Murray. It's also worth pointing out that, despite a reduced role, Witten was still there for Romo when the chips were down – 4th and 6 against Detroit, for instance. Speaking of the ground game, James Hanna hardly registers a mention as a receiving target, but Cowboys coaches couldn't praise him enough for his abilities as a blocker when Dallas went into its 12 personnel packages. In his second season, Gavin Escobar showed flashes of his potential as a receiver – particularly in the red zone. His touchdown catch in Seattle and his 65-yard, two-touchdown day against the Giants stand out. That production dropped off a cliff over the second half of the season, though. After his big day against New York, Escobar caught just two balls for 20 yards in the final nine games – beyond disappointing.
What's Changing: With all the high-profile contracts the Cowboys need to address, it's easy to forget that Hanna is also a free agent. He's certainly not going to earn another deal because of his receiving acumen, as he tallied just four catches for 48 yards this year. Voices throughout the organization have trumpeted his abilities as a blocker, though. It's not at the top of the priority list, but if the Cowboys don't re-sign Hanna, they'll need to find another tight end who can block.
What Isn't: Witten remains a core piece of this offense, and he's under contract for several more years. Even if his reception and yardage totals were low this season, it'd be silly to try and argue that he's dropped off. He might not be as dynamic as he once was, but he continues to chug along at a Pro Bowl caliber. Escobar was taken 47th overall in the 2013 draft – just 16 spots behind Travis Frederick, who now has a Pro Bowl appearance on his resume. Escobar's 18 catches for 239 yards in his first two years has got to be considered a disappointment, but not so much that I'd expect the team to part ways with him.
Going Forward: Two of your three tight ends are set for 2015, with Witten and Escobar unlikely to go anywhere. It could be as simple as re-signing Hanna to an affordable contract. But if Hanna opts to go elsewhere, the Cowboys will need a third tight end - and they'll need one who can block. Whether they'd address that need in free agency or the draft remains to be seen. Given their history with drafting tight ends in the last five or six years, that route would be sure to inspire plenty of debate. It's also possible they could carry four tight ends in 2015, though they opted not to do that this past year.
MORE FROM FOX SPORTS SOUTHWEST: 
- Five-star recruits who were never stars in college
- Ranking NFL quarterback salaries
- Oldest player on every NBA team
- Highest paid player of each NBA team
---