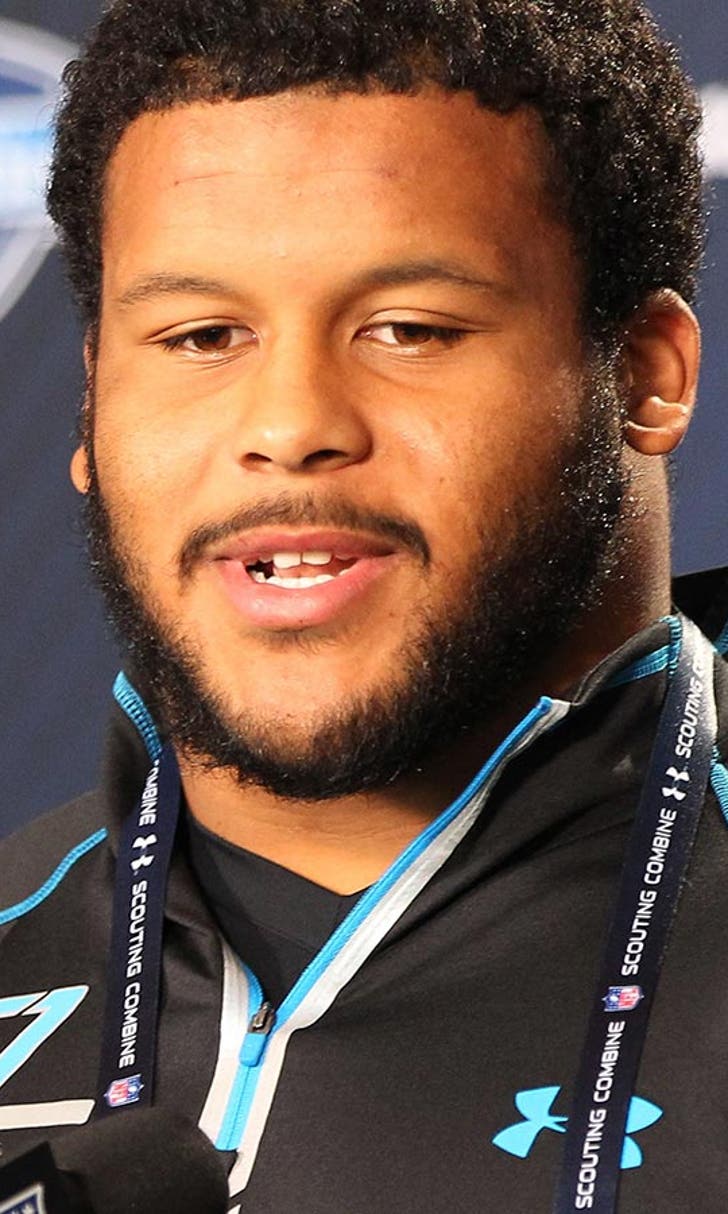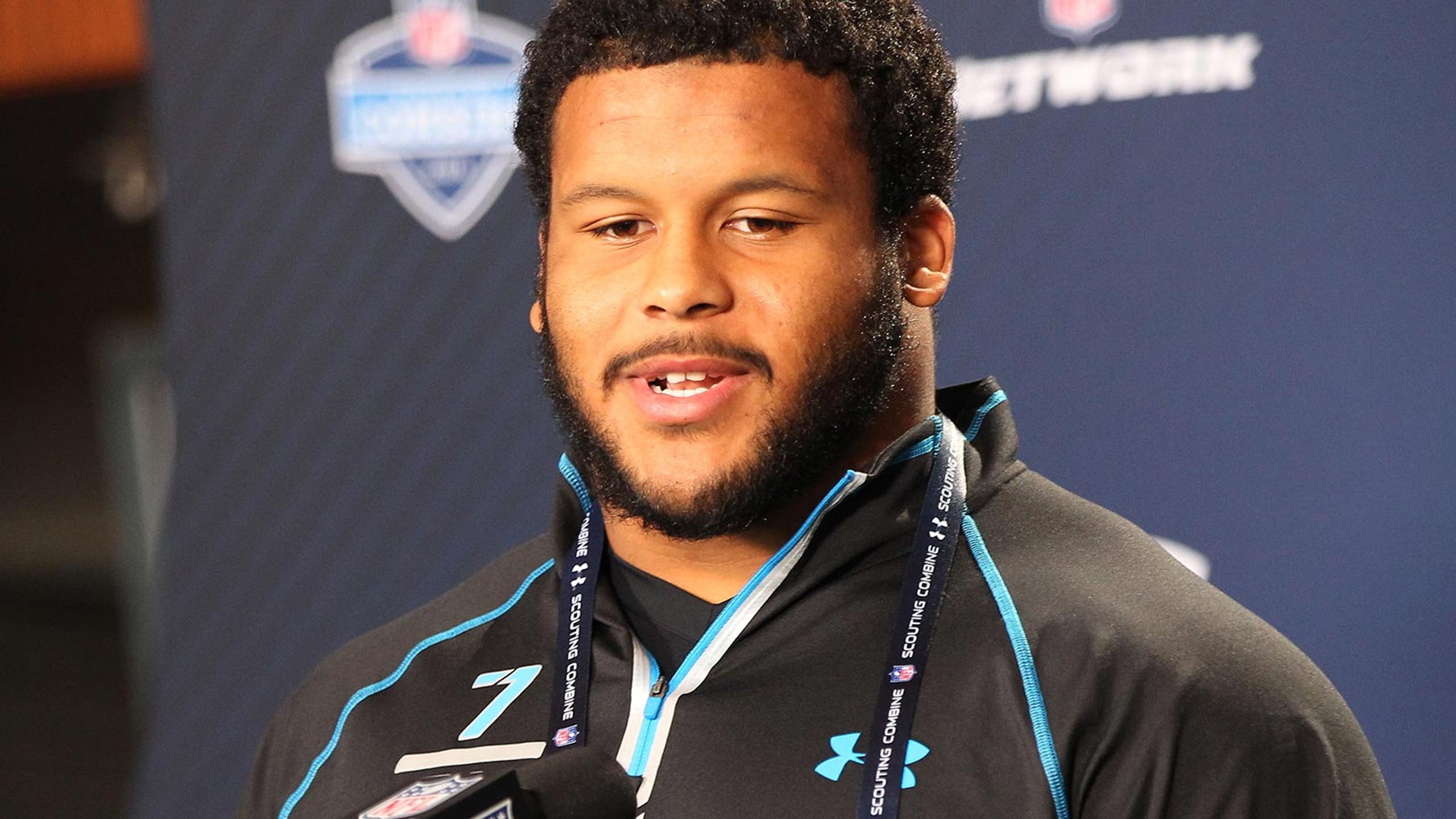 Cowboys mock draft roundup
BY foxsports • March 7, 2014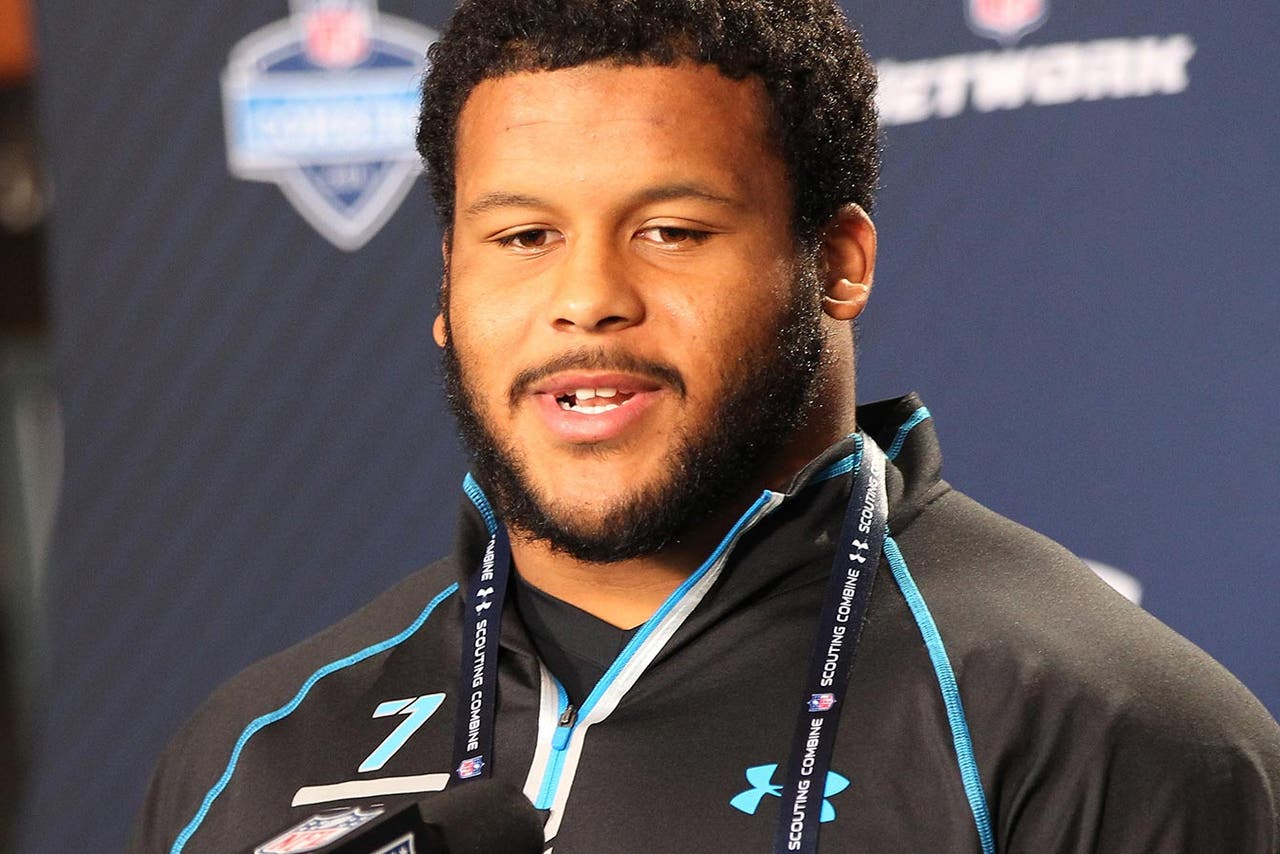 Is there a better way to kick off the weekend than trying to predict what the Dallas Cowboys will do with their first round pick?



Of course there's not.



No surprise, but after an outstanding scouting combine, Pittsburgh defensive tackle Aaron Donald continues to be the most popular projection for the Cowboys at No. 16. Our latest and largest mock draft compilation of the year has nine of the 20 experts saying Donald will be Dallas' pick on May 8.



If Donald is on the board, it seems like a good idea for the Cowboys to pull the trigger and add an immediate impact player to one of their weakest position groups. If his stock continues to rise and he gets plucked before 16, there's still a strong possibility that a defensive lineman is the selection.



To get a better idea of what the experts are thinking, here is our latest mock draft roundup.



NFL.com's Bucky Brooks:



Pick: Donald.



Comment: "Rod Marinelli will energize the Cowboys' defense with his forceful personality, but he needs a disruptive three-technique in place to make the Tampa 2 scheme work."



NFL.com's Matt Smith:



Pick: Donald.



Comment: "They could roll the dice on Henry Melton coming off an ACL injury with a big-money offer in free agency, but drafting Donald makes a lot more sense."



NFL.com's Daniel Jeremiah:



Pick: Donald.



Comment: "Donald is gaining steam after a dominant season, Senior Bowl and NFL Scouting Combine."



CBSSports.com's Pat Kirwan:



Pick: Donald.



Comment: "The Cowboys will be very lucky if Donald lasts until their spot. Donald was made to play in Rod Marinelli's defense. He reminds me of John Randle on the field."



CBSSports.com's Rob Rang:



Pick: Donald.



Comment: "Donald offers the buzz Jerry Jones always appreciates as well as the burst to wreak havoc on opposing quarterbacks from the middle."



NFLDraftScout.com's Dane Brugler:



Pick: Donald.



Comment: "The Cowboys almost have to go defensive line with this pick and Donald will be an attractive prospect to play the three-technique spot for Dallas' four-man front with his explosive, relentless play style."



SportingNews.com's Eric Galko:



Pick: Donald.



Comment: "With the two top safeties gone and the best defensive tackle/inside speed rusher in this class available, Donald seems like a no-brainer here."



LATimes.com's Sam Farmer:



Pick: Donald.



Comment: "The Cowboys were tied for 25th with 34 sacks last season. They need to generate a pass rush, and Donald is capable of causing havoc in an opposing backfield."



Ourlads.com's Dan Shonka:



Pick: Donald.



Comment: "Aaron Donald is a scheme specific 4-3 under-tackle who explodes off the ball and is a slippery leverage player. … Always puts in a good day's work."



ESPN.com's Todd McShay:



Pick: Timmy Jernigan, DT, Florida State.



Comment: "Donald is a great fit here if he drops, but Jernigan brings a lot of value as a 3-technique defensive tackle in this system as well. He is very strong and quick versus the run, and I love his motor and awareness — he just isn't as fast or smooth as Donald."



CBSSports.com's Will Brinson:



Pick: Jernigan.



Comment: "This defense has to get some power up front in order to be effective from the edges. Jernigan's a powerful, fast tackle who has upside especially under Rob Marinelli."



CBSSports.com's Pete Prisco:



Pick: Jernigan.



Comment: "I will stay with Jernigan to the Cowboys. It just makes too much sense."



USAToday.com's Nate Davis:



Pick: Jernigan.



Comment: "Pro Bowl DT Jason Hatcher is scheduled to be a free agent, and Dallas desperately (and unsuccessfully) searched for players to put next to him last year before ultimately finishing last in total defense."



WalterFootball.com's Walter Cherepinsky:



Pick: Jernigan.



Comment: "The Cowboys desperately need a defensive tackle, so they'll definitely consider Jernigan. Then again, Jerry Jones is calling the shots, so the Cowboys will probably take some fourth-round prospect."



Yahoo.com's Shaun King:



Pick: Louis Nix III, DT, Notre Dame.



Comment: "Nix will instantly make the guys behind him better and force teams to alter how they currently scheme the Cowboys' front. Light on his feet and exceptionally quick for someone his size, Nix is scheme versatile and would fit perfectly in Dallas."



FOXSports.com's Peter Schrager:



Pick: Nix.



Comment: "They add some depth with a player who was once a top high-school recruit at his position in 2014. Nix is coming off an injury of his own, but should be more than ready to go come the start of training camp."



Rotoworld.com's Evan Silva:



Pick: C.J. Mosley, ILB, Alabama.



Comment: "The Cowboys plan to move incumbent Mike 'backer Sean Lee to Will in an effort to task Lee with fewer physically challenging situations and preserve his health. … Bruce Carter will move to Sam. Mosley is a middle linebacker through and through with sideline-to-sideline range, powerful hands, and plus pass-coverage skills."



NFL.com's Charles Davis:



Pick: Zack Martin, OT, Notre Dame.



Comment: "He was lost in the shuffle in Indy, but Martin is a really good player who can play guard and maybe center, too."



SI.com's Doug Farrar:



Pick: Ha Ha Clinton-Dix, S, Alabama.



Comment: "Clinton-Dix will get too aggressive at times and bite on play fakes, and his backpedal is nothing to write home about. But those issues can be cleared up in time, and the Cowboys desperately need an enforcer in their secondary who can contend with an NFC East that has become more and more about the aerial game in recent years."



SBNation.com's Matthew Fairburn:



Pick: Bradley Roby, CB, Ohio State.



Comment: "The Cowboys' struggles in the secondary were plainly obvious toward the end of the 2013 season. Multiple upgrades are needed, and Bradley Roby would be a nice place to start."



NOTE: The entire comment from each expert is not included in many of these.


---