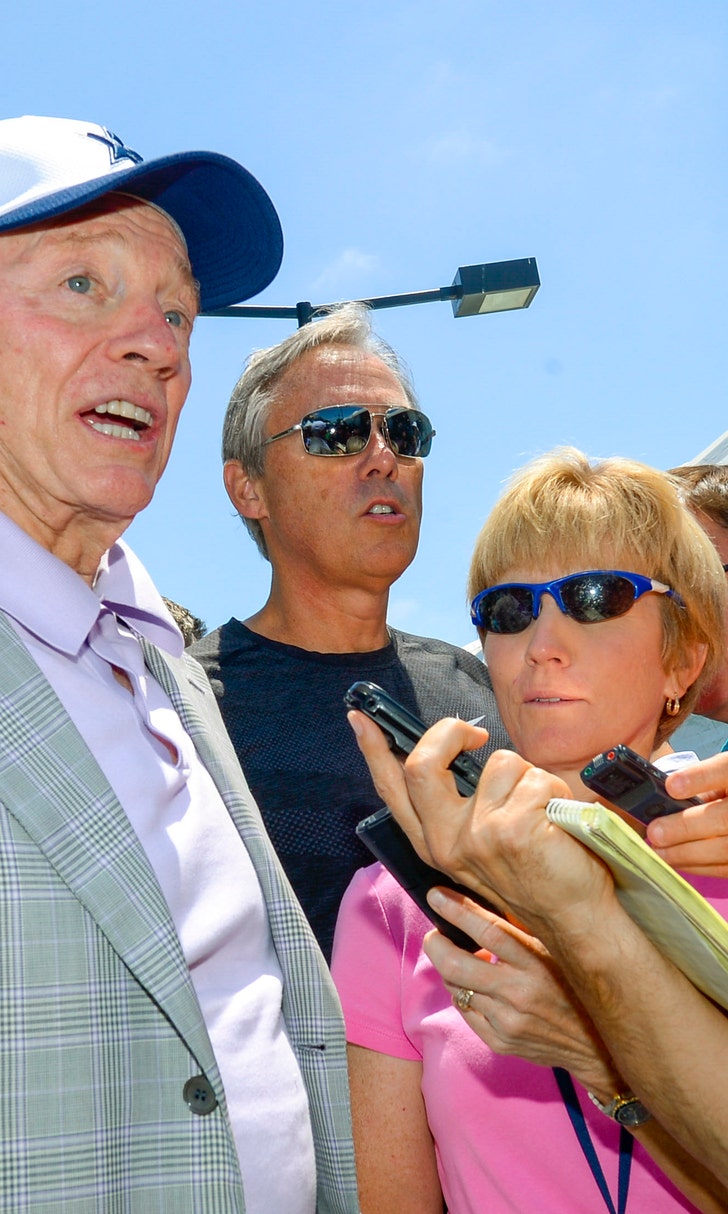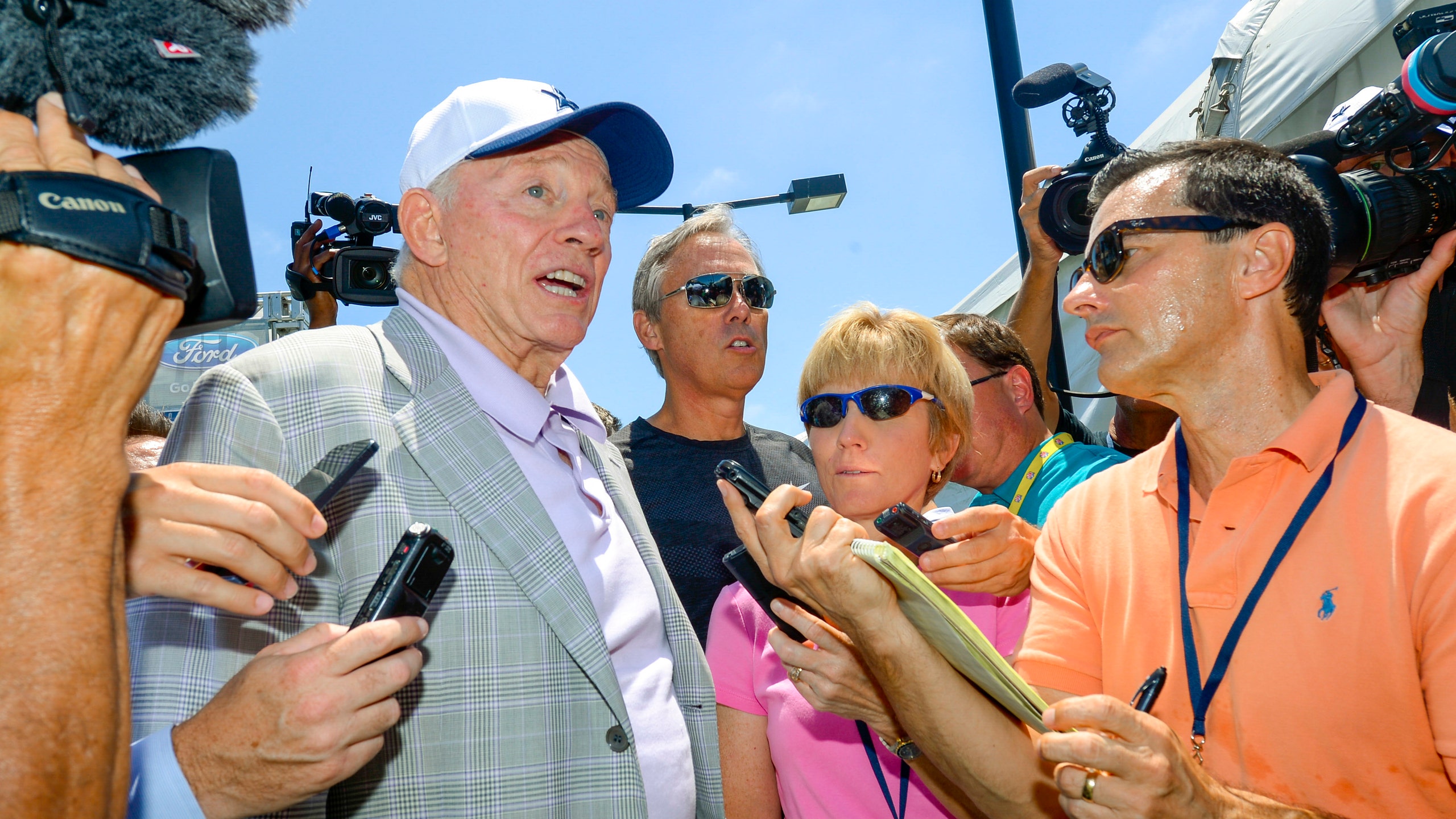 Cowboys happy to not deal with 'Dez Watch' as training camp begins
BY foxsports • July 29, 2015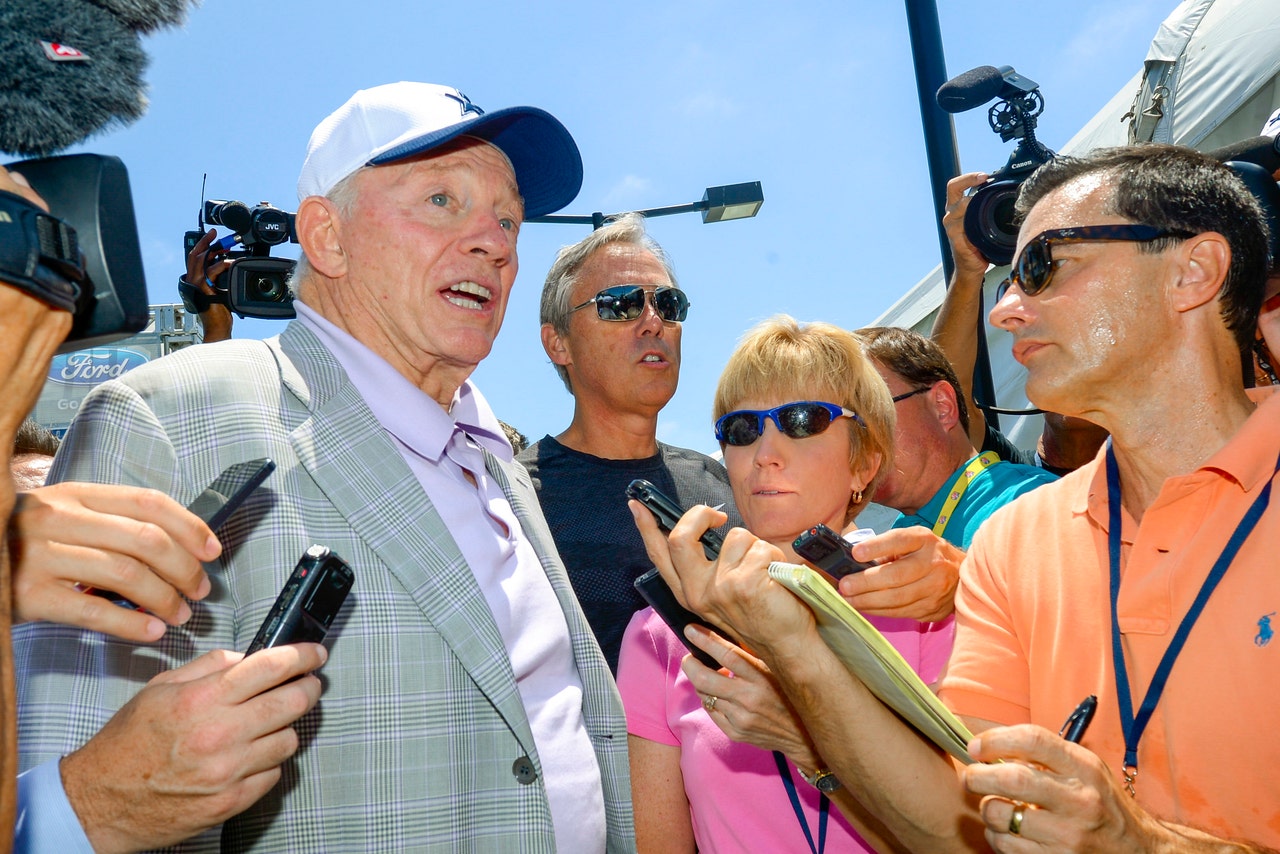 OXNARD, Calif. - One of the many reasons the Dallas Cowboys wanted a long-term contract with Dez Bryant was on display here Wednesday. The team's opening news conference would've been all about Bryant had he not signed his five-year, $70 million contract.
"The Dez Watch is something that wouldn't have been welcomed by Coach [Jason] Garrett, his teammates, and certainly by Jerry [Jones] and myself," executive vice president Stephen Jones said Wednesday. "We wanted to avoid that. He's a big reason for our success last year, the energy he brings to not only the field during a game, but to a practice field, a workout or meeting. His presence is a big deal. To have him here from Day 1 is a big part of what was pushing us as well. He's a leader on this team and he's a big part of it. We wanted to have him here."
I was part of the Larry Allen Watch when he spent part of Bill Parcells' first camp (2003) on a stationary bike because of an alleged injury. I was assigned to walk him off the field after every practice. And he would occasionally grunt something in my direction.
I think it would've been tough for Bryant to stay away from his teammates. The guy couldn't even skip an entire minicamp. But it never came to that. He will set the tone in this camp. His competitive nature tends to rub off on everyone. The only player missing is defensive end Jeremy Mincey, and that's not a small thing. Stephen made it clear Wednesday that he expects Mincey to honor the contract he signed last offseason. But I'm sure Mincey took notice to Orlando Scandrick getting a restructured deal. 
"We expect all players under contract to be here," Stephen said. "Jeremy obviously did a great job for us last year. He was a big part of our success on the defensive side of the football. We have nothing but the utmost respect for him. But he is under contract. I think when he signed that contract last year -- his representative was there -- he was all for it and they signed it. It's not a long-term contract. It's over at the end of this year. But we fully expect him to be here."
But with all due respect, Jones would much prefer addressing this potential holdout to Bryant's. And Jason Garrett even put a positive spin on Bryant's absence during offseason workouts. He said it gave Terrance Williams a chance to function as the No. 1 wide receiver. Williams is not a naturally vocal leader, but he made strides in that area. 
"It's interesting, when you have a guy like (Bryant) with such a presence in some ways you feel his absence more," Garrett said. "I've played with guys throughout my career, we've coached guys on our team throughout our careers where this guy might be a great player but he doesn't quite have that persona or that personality on the field, and when he's not there you miss him but some of the residual impact isn't quite as significant.
"Dez is one of those guys who you miss him because of the kind of player he is but also because of his personality and the energy that he brings."
The Cowboys are pleased the Dez Watch never came to fruition.
MORE FROM FOX SPORTS SOUTHWEST: 
- PHOTOS: Cowboys Cheerleaders Auditions
- Ranking NFL quarterback salaries
- Oldest player on every NBA team
- College football's highest paid coaches in 2014
---
---