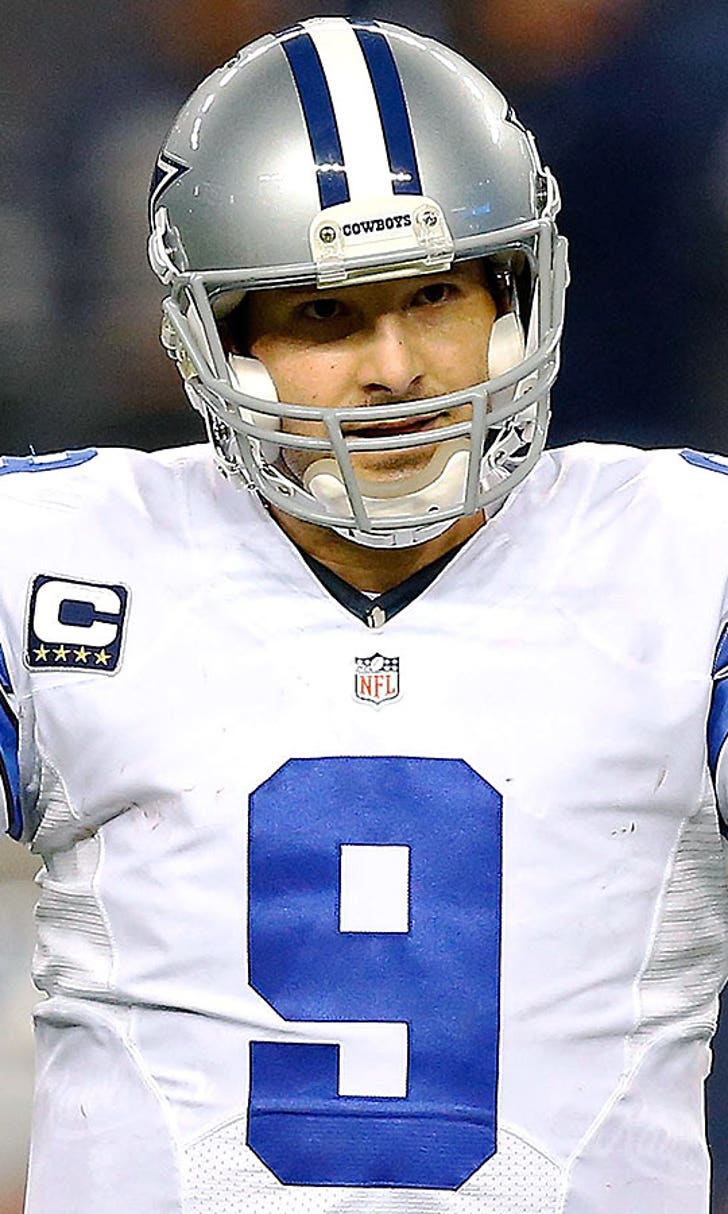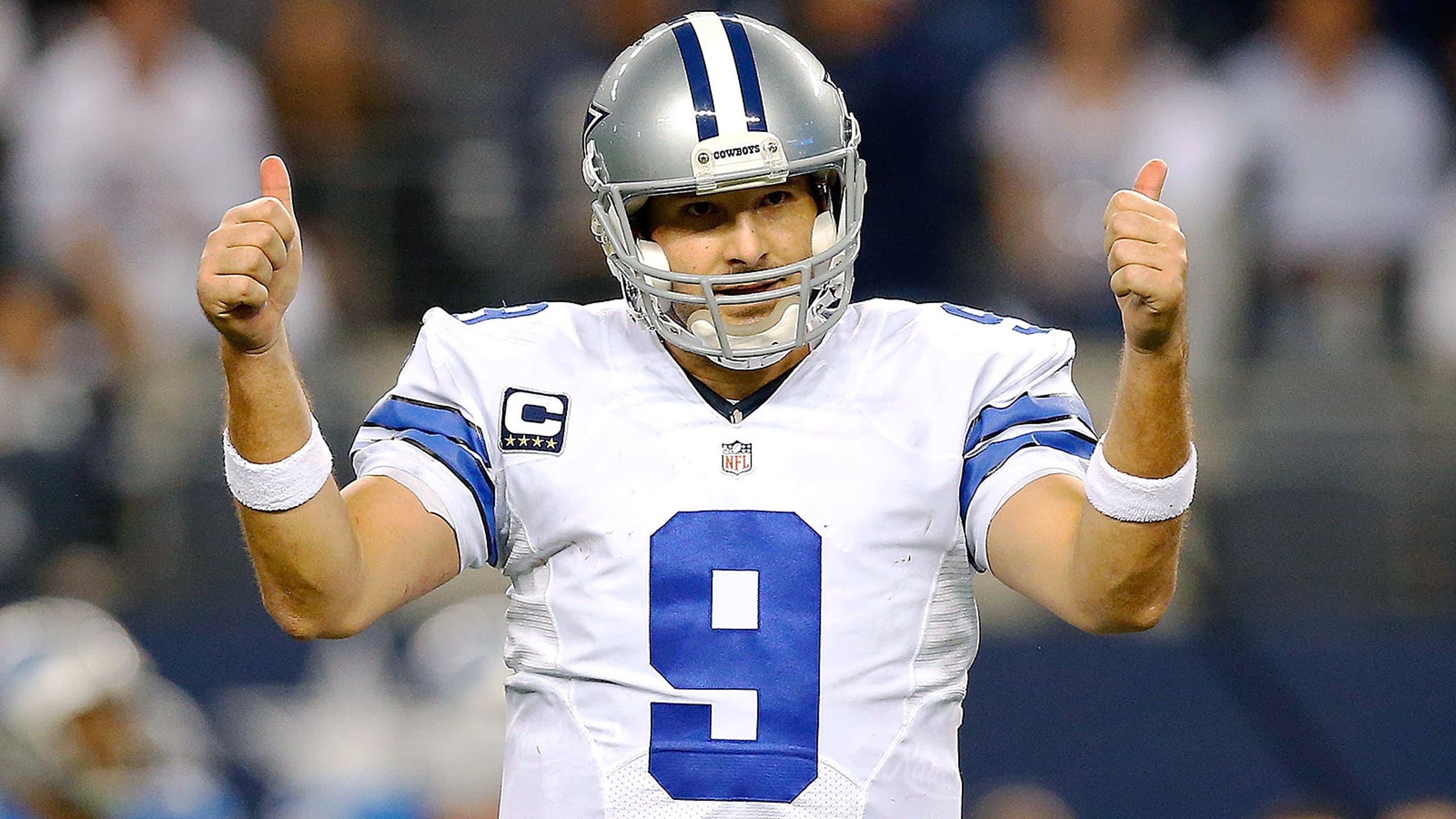 Cowboys fan loses bet with wife, gets Tony Romo-themed tattoo
BY foxsports • February 9, 2015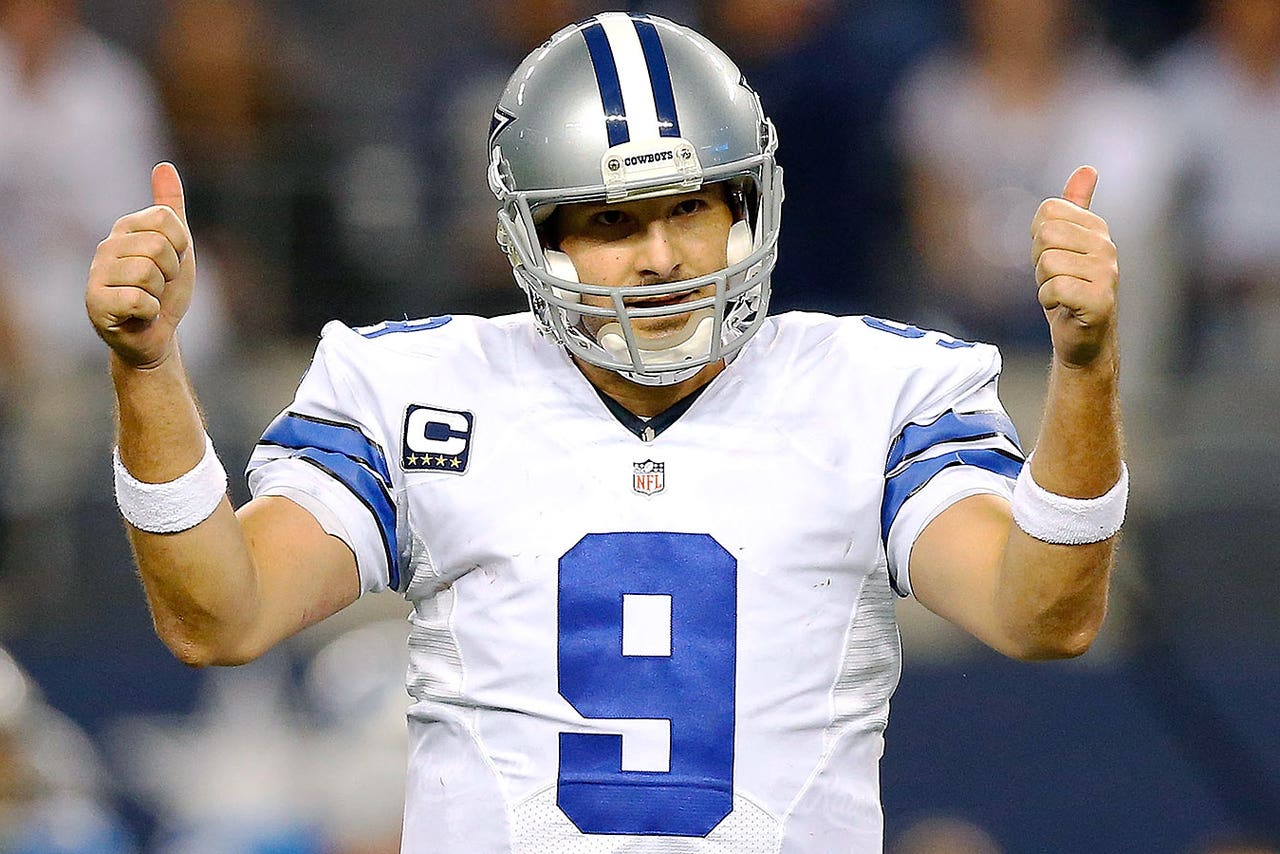 It might be best think twice before involving tattoos as a wager in a bet.
One Cowboys fan probably wishes he rethought his choice to bet his wife in August that Tony Romo would lead Dallas to the Super Bowl last season.
Of course, Dez Bryant's would-be, goal-line catch was controversially overturned in the fourth quarter of the NFC divisional round against the Packers, ending the Cowboys' season in Green Bay and extending Dallas' Super Bowl-drought to 19 years.
Now he's paying up -- with an extravagant, and very large, Cowboys star tattoo, complete with Tony Romo's name surrounding it.
Maybe next year he can bet to have the other arm to get a DeMarco Murray tattoo, you know, to even things out. 
---