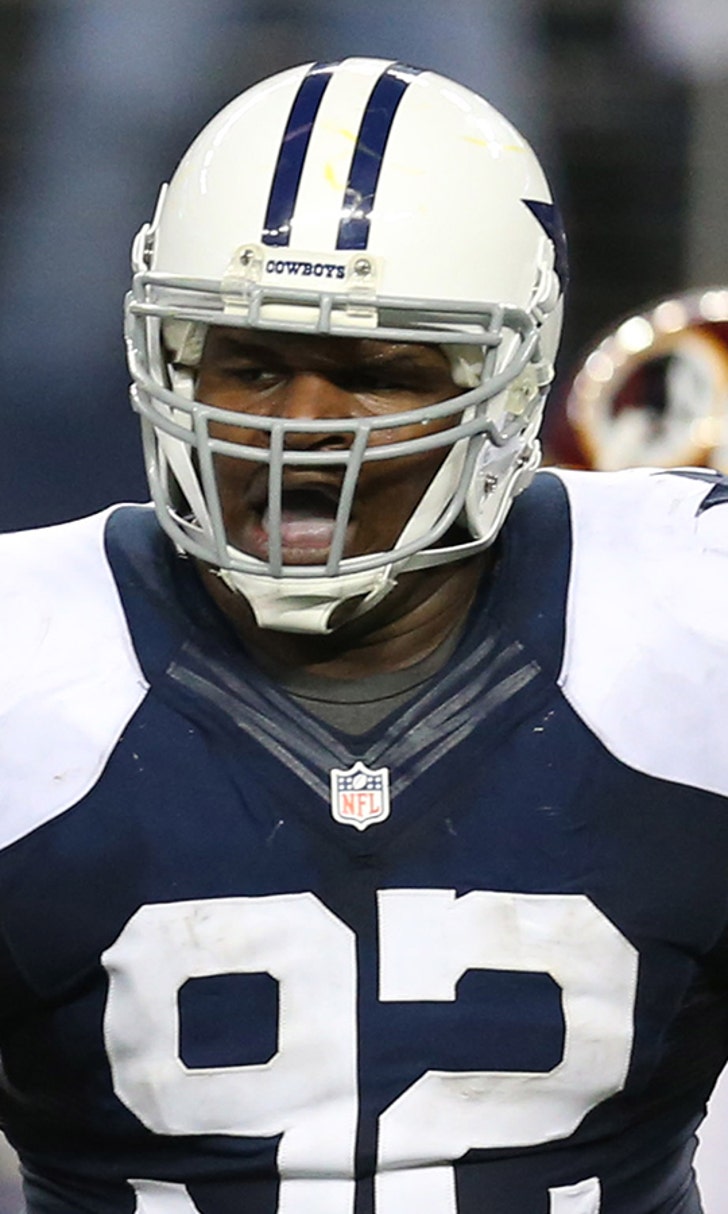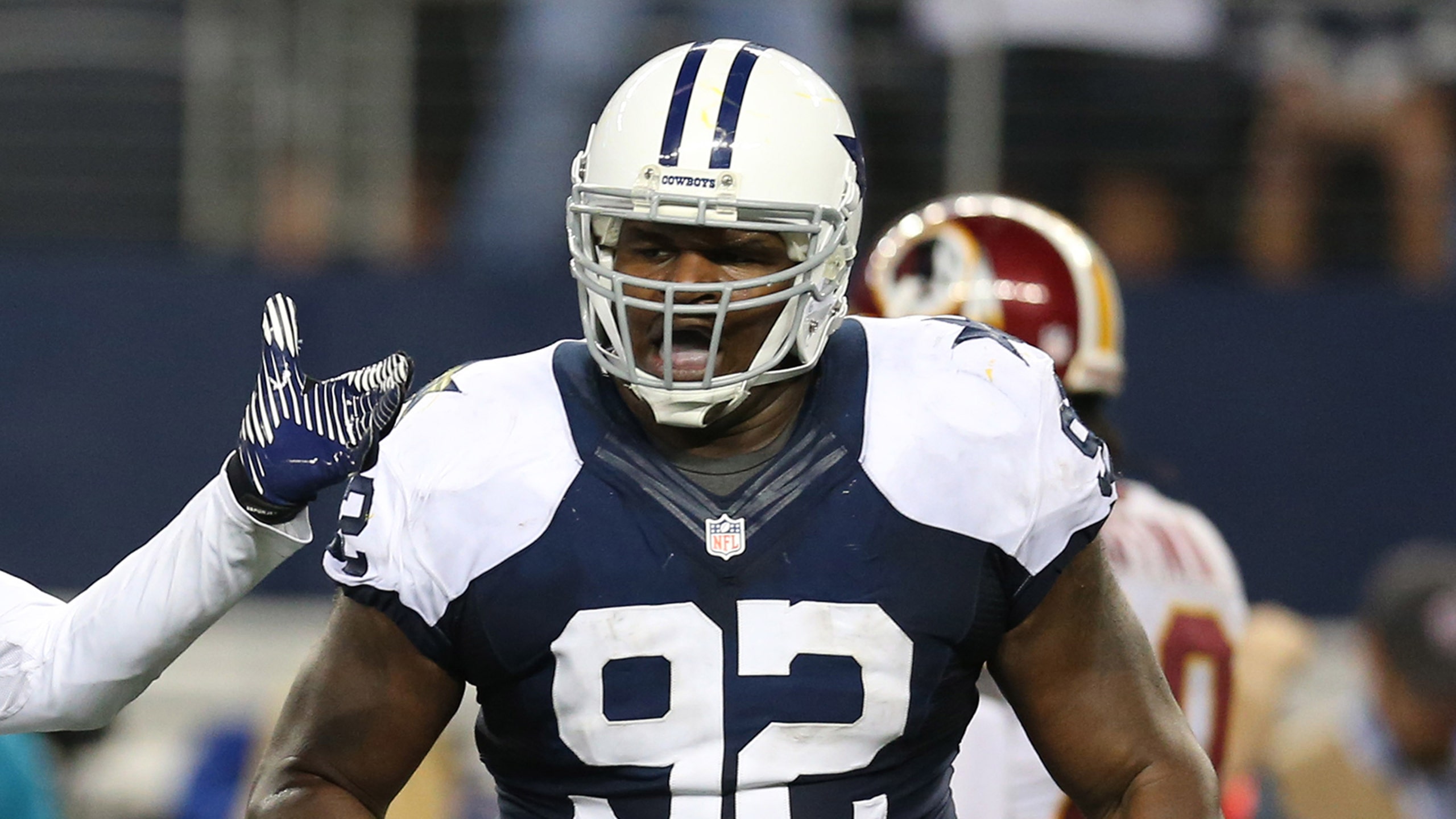 Cowboys' Brent suffers setback in return to football
BY foxsports • December 13, 2014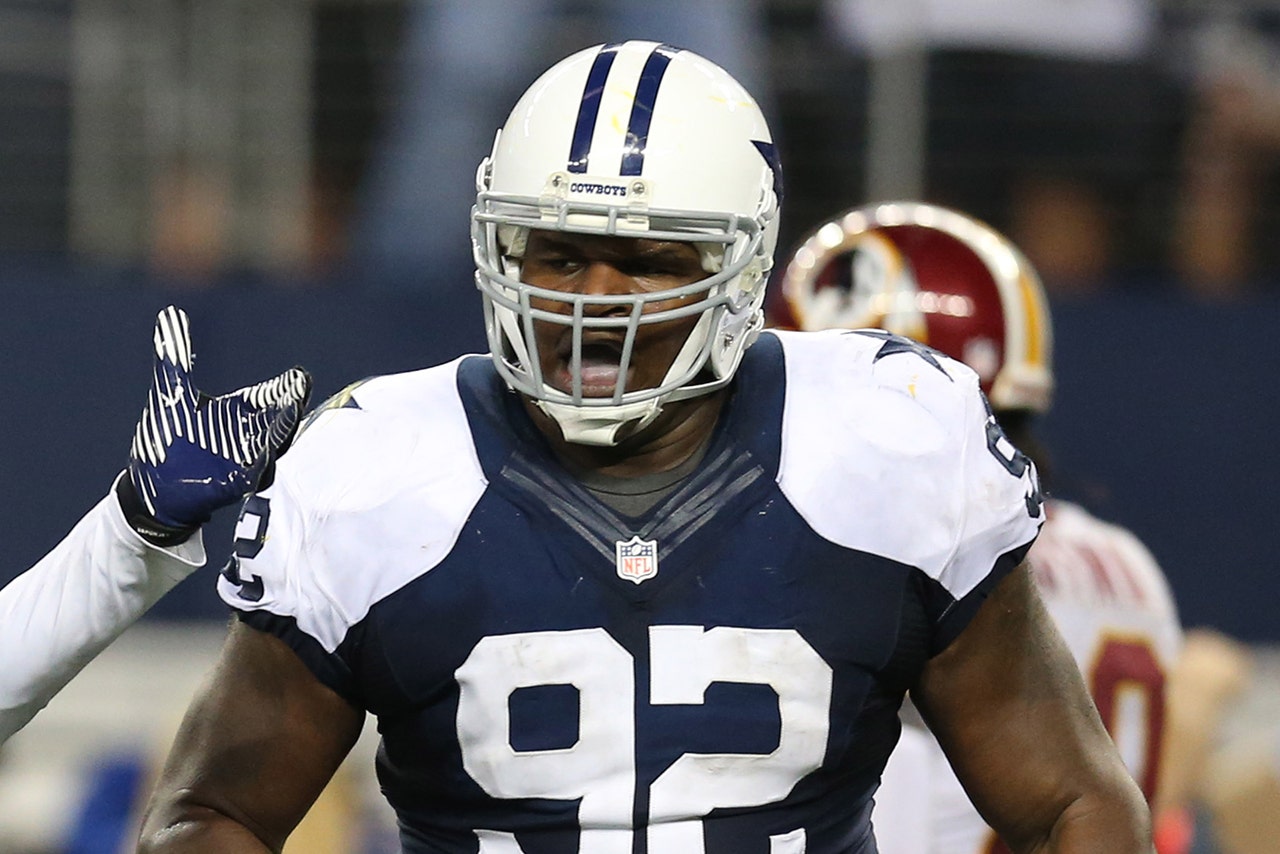 IRVING, Texas -- After returning to action for the first time in two years, Cowboys defensive lineman Josh Brent may have to wait again to get back on the field.
Brent suffered a calf injury in practice Wednesday and did not practice Thursday or Friday. He is listed as doubtful for Sunday's NFC East showdown at Philadelphia.
Brent missed all of last season and most of this one dealing with the consequences of his intoxication manslaughter conviction in the death of friend and Cowboys practice squad player Jerry Brown Jr.
In his first game action since December 2012, Brent was on the field for 22 plays in last week's win at Chicago. He was credited with a couple of tackles.
"Really, I didn't really think about it consciously too much," Brent said Thursday at the Valley Ranch practice facility. "I just tried to play the game one play at a time and go from there."
Brent said he tried to ignore the emotional aspects of his return to playing football.
"I'm focusing in on the game," Brent said. "I'm not really worried about any outside factors or getting acclimated or what it means. I'm just playing football.
Brent was held out of two games since coming off a suspension because he was not in football shape. He said this injury is not related to playing against the Bears or his conditioning.
FOX SPORTS DAILY
COWBOYS EDITION
Cowboys News To Your Inbox!
*By clicking "SUBSCRIBE", you have read and agreed to the Fox Sports Privacy Policy and Terms of Use.
"Football is a physical game, you're bound to have injuries," Brent said. "It wasn't anything lingering from then. Just part of the game."
As the Cowboys' biggest interior lineman, Brent could be an important factor in stopping the run during the race for a playoff berth. If healthy, his role could expand. However, Brent said he has no expecations for himself.
"Whenever the coach calls upon me, I'll be ready to play," Brent said. "Whatever I have to do to be a good teammate, to be a productive part of this team, that's what I'll do. Whether that's cheering on the sidelines, active or inactive, whatever I've got to do, I'm going to be the best teammate I can be."
After spending much of the last two years in courtrooms, jail and attending the funeral of his friend, returning to the playing field was a big step toward returning to a sense of normalcy for Brent.
"I think they're as normal as they're ever going to get," Brent said. "Once again, I don't think this is a game where 'normal' is really a word that you can really use. Taking everything into account, yes, I believe everything is normal."
Follow Keith Whitmire on Twitter: @Keith_Whitmire
---