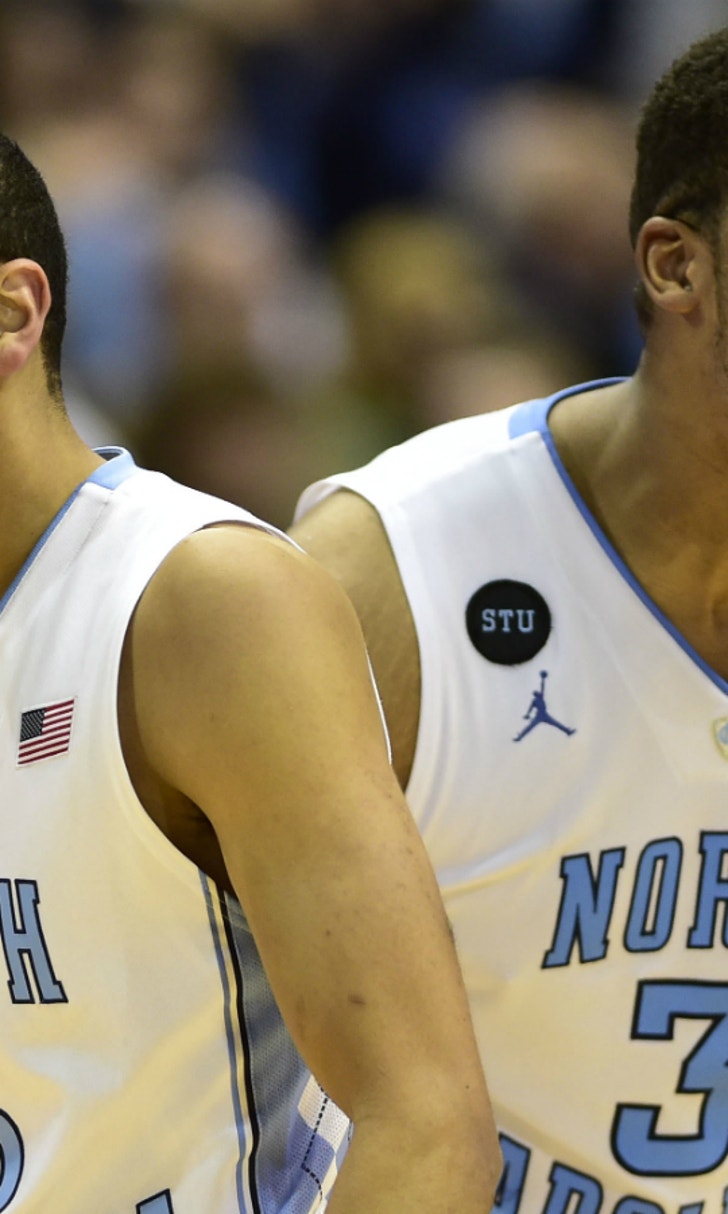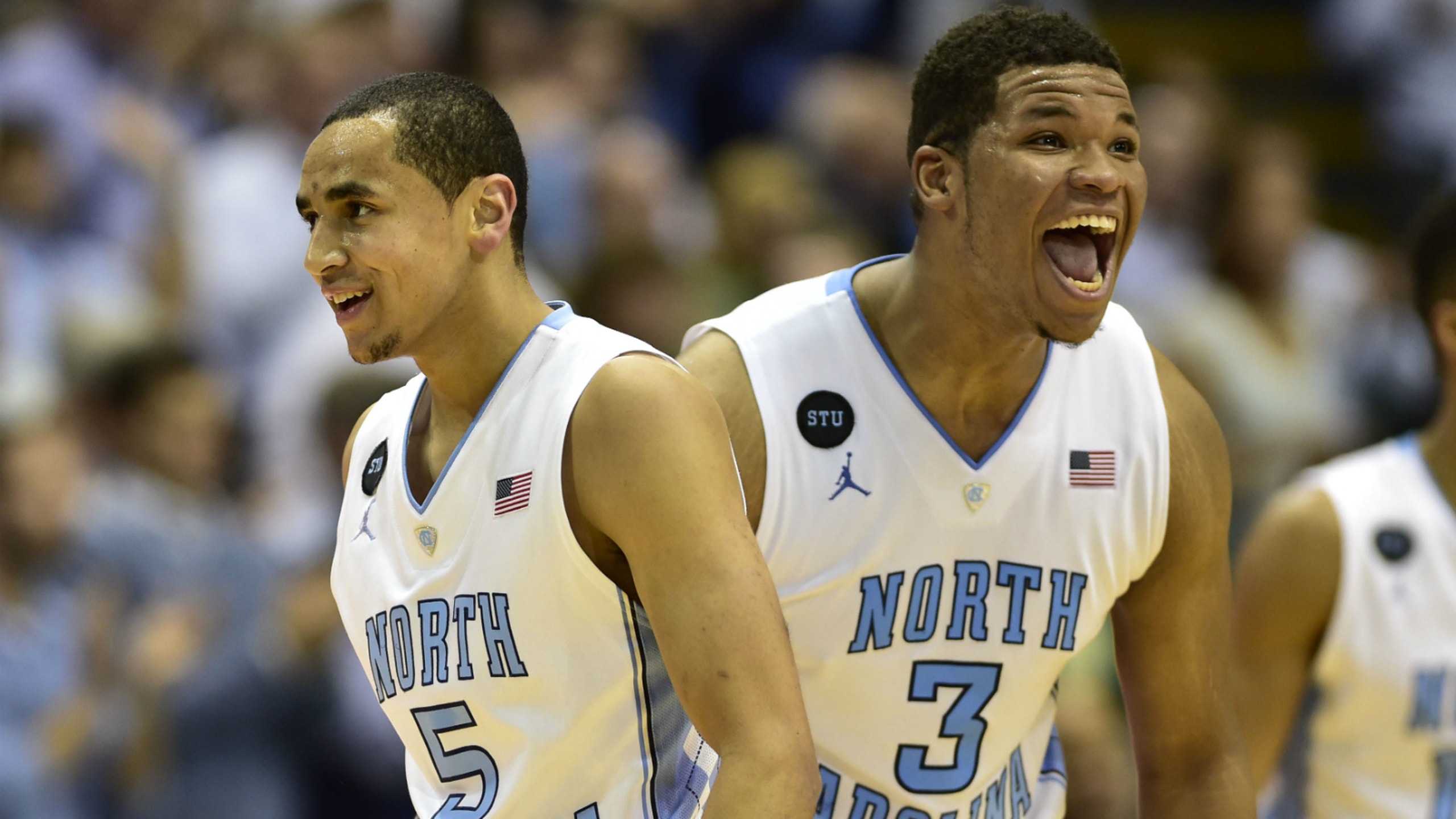 Court Vision: No. 18 North Carolina falls in nailbiter to No. 13 Notre Dame
BY foxsports • January 5, 2015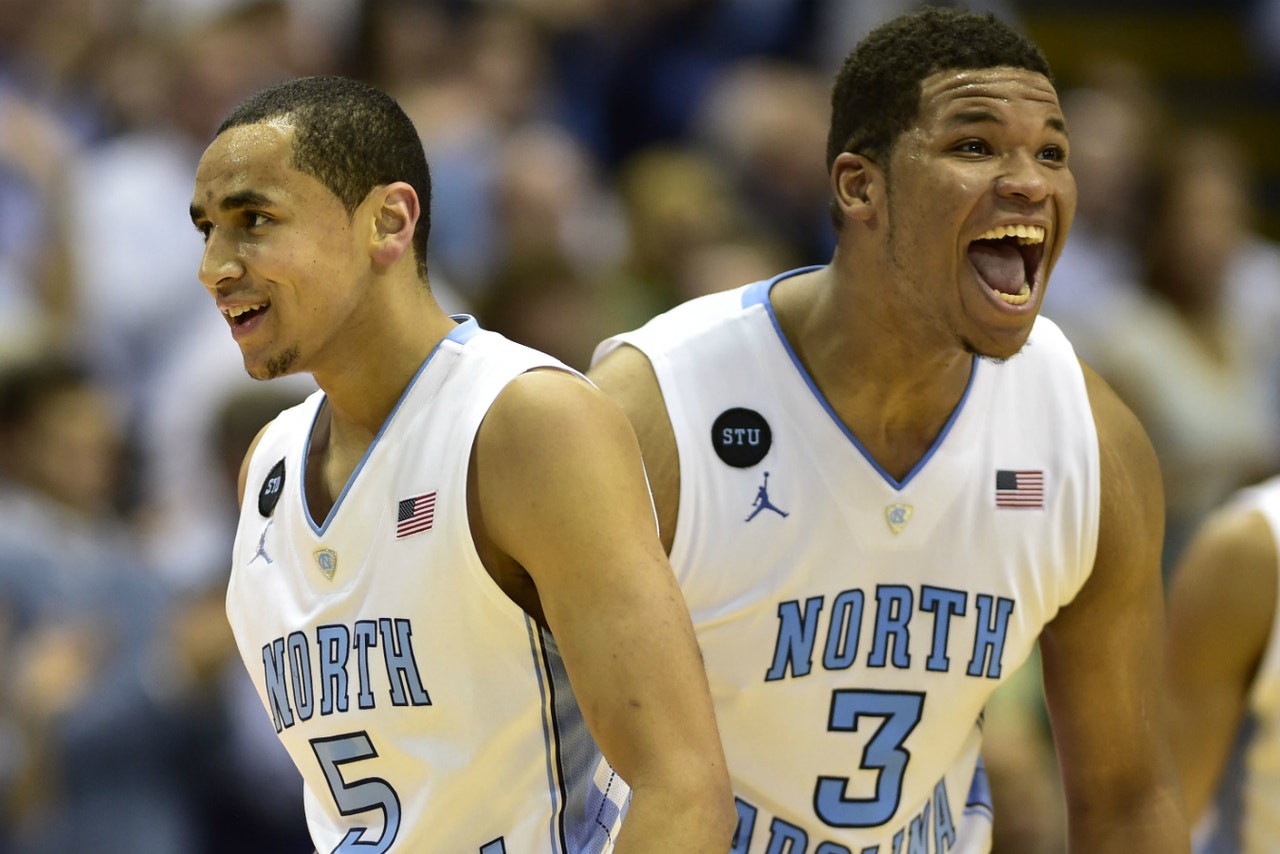 CHAPEL HILL, N.C. -- No. 18 North Carolina (11-4, 1-1 ACC) knew it was in for a battle when No. 13 Notre Dame (15-1, 3-0 ACC) came to town, and the Tar Heels certainly got one. In the end, Notre Dame made one more play than North Carolina and came away with a 71-70 win in what was an entertaining game.
"You can look down there (at the stat sheet) all you want and you can dissect it, but the only stat that's important is 71-70," North Carolina head coach Roy Williams said. "The rest of it is just junk, and you've got to write it because that's your job. But 71-70 is the only thing that's important.
1. What does it all mean for both teams -- or does it mean anything?
No, this isn't a philosophical question.
Arguably, it means more for Notre Dame -- a team that was playing its first road game and had been dismissed by some as a team that hadn't really played (or beaten) anyone yet --  making it a now-established contender in the ACC. It was also huge that the Irish did it without much help from leading scorer Jerian Grant, who made just 1-of-8 field goals.
North Carolina played excellent defense at times (though not often enough for their tastes), particularly in the second half, and fought and clawed their way back into a game that they trailed by double digits at different points.
Ultimately, it was a one-point game. It didn't mean enough for statistician Ken Pomeroy to drop them at all in his rankings. Other losses earlier this season -- to Iowa at home, for example, or even the neutral-site Butler loss -- have felt more meaningful and more in the Tar Heels' control.
This one didn't feel as much like that, just two good teams going at it and one making one more play than the other down the stretch. North Carolina won't face many more teams in the ACC that will play that small of a lineup, and if people didn't believe in Notre Dame they will and should now.
As No. 5 Louisville awaits on Saturday, the Tar Heels don't have time to drown in their feelings. They have to trust the progress that they've made.
"I still think we have a ways to go. It was only our second league game. We have another big game coming up," Marcus Paige said. "We didn't make the plays tonight. That doesn't change the fact that we've progressed over the past 5-6 games. Obviously, we don't want to lose any games at home or lose any games we feel like we should've won.
"I still feel we should've won this game. But at the same time, we're getting there. A couple possessions change here and there and we have a win, and the vibe is completely different and the mood is completely different. It's tough, and obviously we're not happy with what happened. But we've still made progress otherwise if you look big picture."
2. If an opponent goes small against the Tar Heels again, though, North Carolina will have to get more from its big men than it got in this one.
Notre Dame plays the 6-foot-5 Pat Connaughton at the four-spot, and that meant that the 6-9 true forward Brice Johnson was stuck trying to stay with Connaughton on the wing.
Connaughton finished with 16 points on 5-of-11 shooting, so clearly, it didn't go all that well. So Williams was forced to adapt.
"Brice trying to guard Connaughton wasn't a very good matchup. He stared him down and shot a three, and then the next time, he drove him to the basket," Williams said of the reason he went small in the second half. "That was hard. It was a balance. We'd taken away some of our inside hopefully strength to try to match up with them, but we were behind at that time. We felt like we had to get some stops, regardless of how many times we were scoring."
And that's the thing -- North Carolina really couldn't exploit its size advantage very well against Notre Dame when it had a traditional lineup in there. That's a problem.
Sophomore center Kennedy Meeks has been battling an illness, but Johnson couldn't make the Irish pay for putting Connaughton on him defensively, either.
"They were fronting and just, they were trying to front us. They weren't going to throw it over the top," Johnson said. "They're a really good defensive team. At the same time, they try to pack it in and try to get you to play outside-in instead of inside-out."
At the end of the night, Meeks and Johnson finished with a combined 21 points and nine rebounds on 6-of-19 shooting (3-of-11 from Johnson and 3-of-8 from Meeks). That's not good enough, nor is their one blocked shot between them.
The Tar Heels shot just 15-of-31 in the paint, but that meant that they attempted more than half of their shots outside the paint -- 34, to be exact, and 18 of those were two-point tries outside the paint.
Against a team that had two regular rotation players taller than 6-8, that's not good. North Carolina needs to impose its well better with its size, whether it's the post men getting position more authoritatively or going up stronger, or being more in control on drives. The Tar Heels have to get -- and make -- the shots it wants.
3. The Tar Heels could still use a bit more poise and polish down the stretch in all games, and that's the next step -- and an important one -- for them.
North Carolina was down as many as 11 points in the second half, but it kept trying to claw its way back into the game -- and it did, ultimately going on a 7-0 run that began at the 4:59 mark to take a one-point lead with 2:07 to go after two Meeks free throws.
It felt like it was all over after that.
But North Carolina missed its final six shots after that point and made just one of its final 14 field-goal attempts in the game and didn't often get great looks.
Notre Dame didn't play all that well either, but they made the one play they needed to -- a putback on a miss by Connaughton with 1:07 to go to get a one-point lead.
"It's amazing, you look at the offensive rebounds, we got 21 and they got six, and yet the biggest play of the game was their offensive rebound and putback," Williams said. "Even the last play, we didn't execute that. I'll need to see it on tape, but I didn't think we executed it the way we do in practice. Just extremely disappointing."
The last play was run on UNC's baseline with 1.6 seconds left, and it ended with the ball in a triple-teamed Paige's hands. He heaved up a shot attempt -- sort of -- that didn't get close to the basket, and Johnson tried to tip it in but it was way too late.
"Just disappointed. Wish we could've got that last play, but we didn't. We've just got to kind of put this behind us and get ready for the next one, because the next one is even bigger than this game," Johnson said.
And the idea of making plays late isn't a new one for this team. The Tar Heels have to be better about that, because they're going to be in some tight games in ACC play.
"We make big plays down the stretch, but it's just making it consistent. It's not just looking at this game -- it's looking at, for example, William and Mary," J.P. Tokoto said, referring to a game last Tuesday. "We had a 25-point going into the second half, and we let them crawl back into the game and get within nine. It's just those type of plays that you wish you had back."
"Every stop is so hard to get that you have to convert a couple of those when you do get a stop, and we couldn't get a basket to go in. That was the toughest thing," Paige said of the final minutes. "We were getting the stops against them, which is really hard to do. We just couldn't get that basket and get over the hump."
0-2 -- This is actually the first year since 2012 North Carolina has won either of its first two ACC games, starting 0-2 in the league in both 2012-13 and 2013-14. But North Carolina hasn't started out 2-0 since 2011-12, and the Tar Heels have actually lost their first ACC home game for three straight years now. North Carolina sits at 11-4, and that's actually their best record through 15 games since 2011-12.
12-36 -- North Carolina's three best players -- Marcus Paige, Brice Johnson and Kennedy Meeks -- were a combined 12-of-36 (33.3 percent) shooting (though they finished with 36 points). Their teammates combined to shoot 12-of-29 (41.4 percent). All three got plenty of looks in the paint, but made just 10-of-28 attempts from two.
---