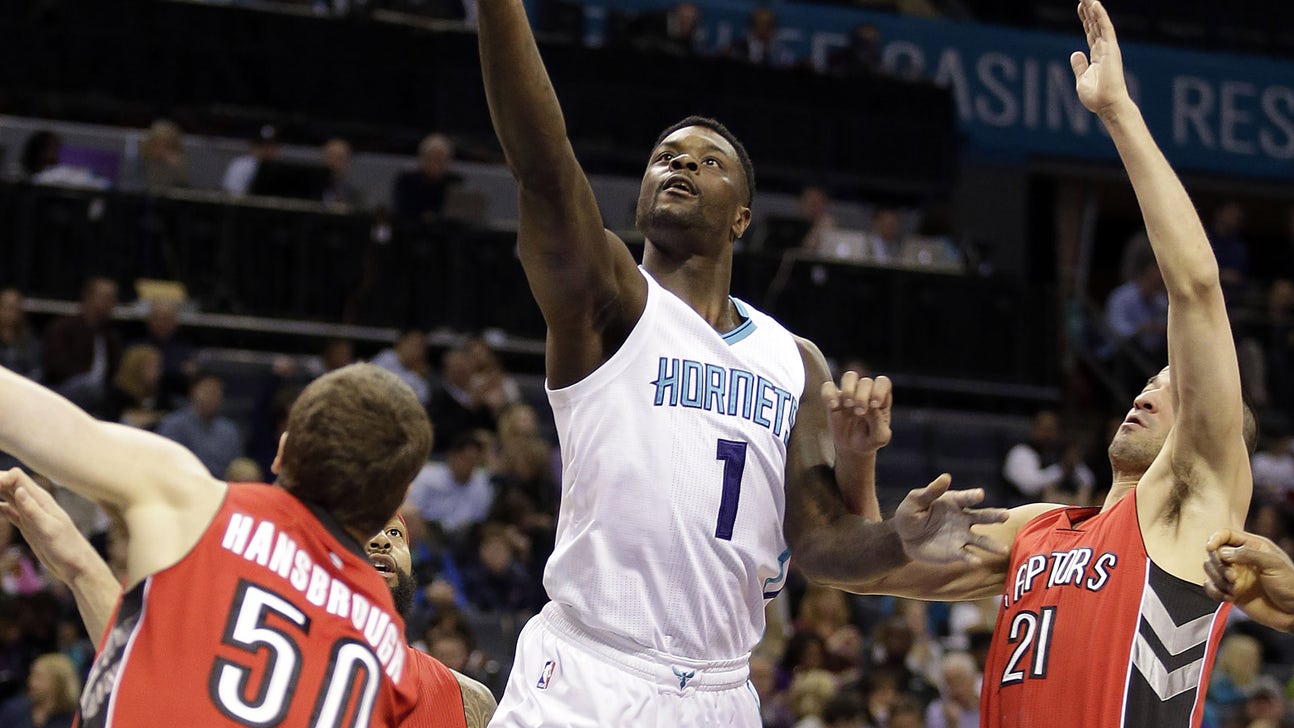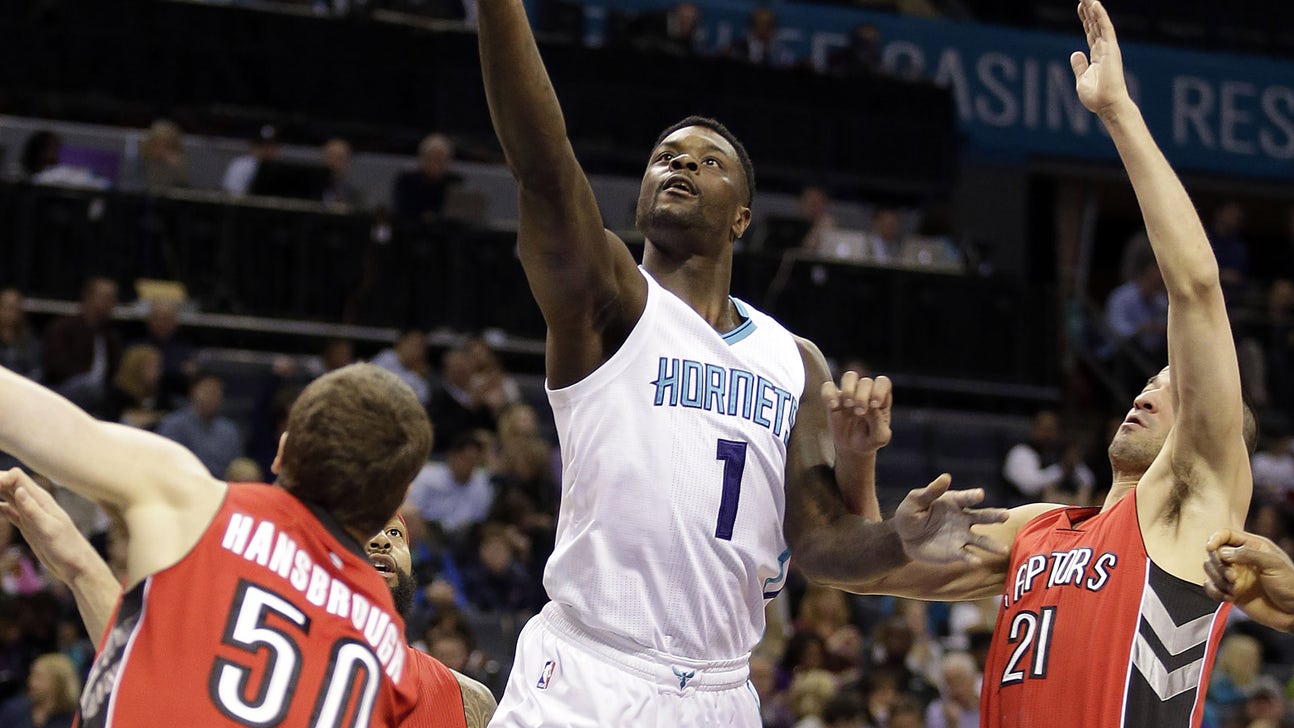 Court Vision: Hornets win fourth straight
Published
Mar. 6, 2015 10:59 p.m. ET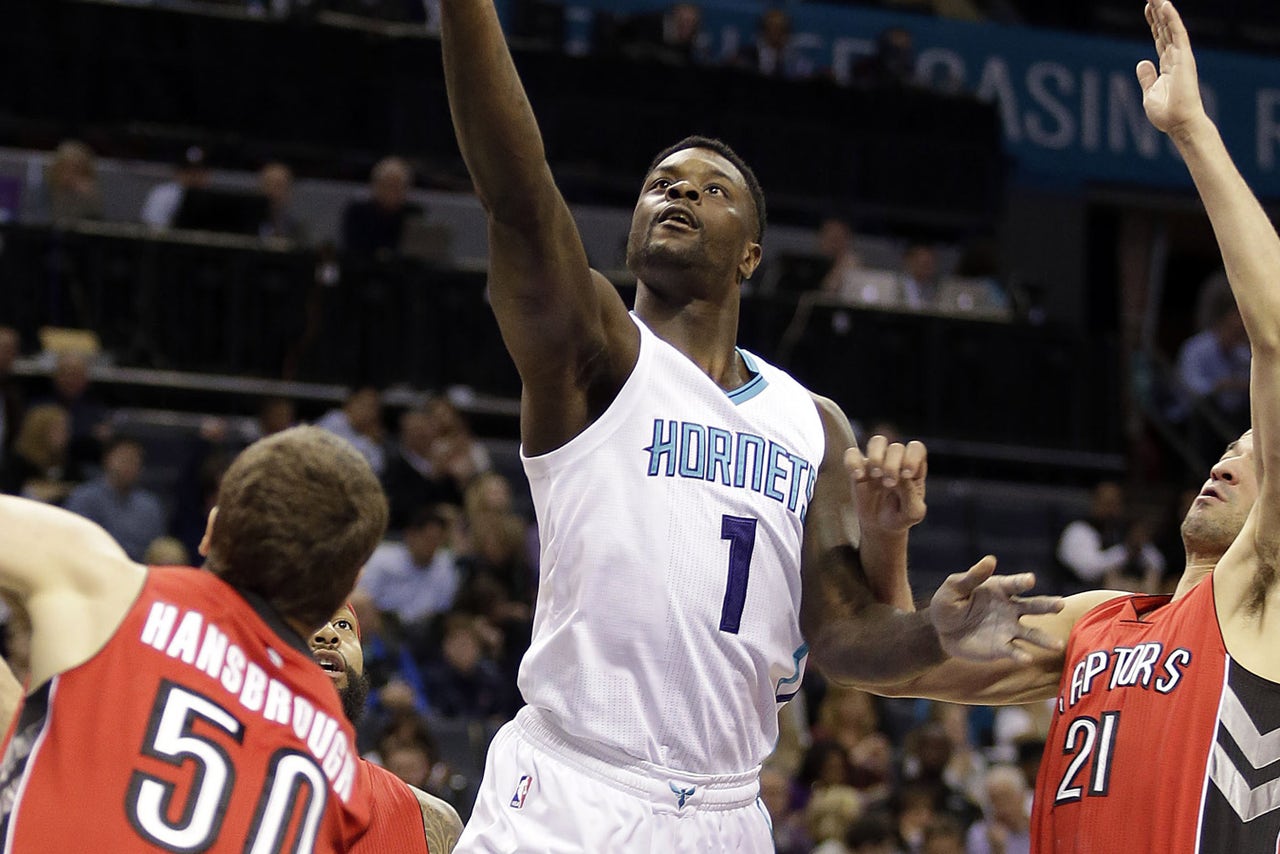 Charlotte gets a big 103-94 win over Toronto to move into seventh place in the Eastern Conference.
1. Hornets Finding Chemistry
It was around this same point last season when everything started to come together offensively and defensively for Charlotte. As a result, the Hornets had one of the better records in the NBA during after the All-Star break.
It appears as though the same thing is starting to happen this season as Charlotte won its fourth straight Friday night. 
"The one thing I like ... if you look at the team in general, how we started and how we played compared to how much we've grown, we've done it without really having a good chance to get our rotation down," Hornets coach Steve Clifford said. "If you keep believing in basketball character and have guys that want to win, like they do, that's how we keep getting better."
A good portion of this stellar run, if not all of it, can be placed on the shoulders of newly acquired guard Mo Williams.
In eight games with Williams on the roster, the Hornets (27-33) are 5-3. But it's more than just the record, it's about the flow of the offense.
More members of the team are getting involved due to Williams running point. Case in point: Prior to Friday night, the Hornets had all five starters score in double figures in each of the last four games, which marks just the second time in Charlotte NBA history that's happened. The other time came back in 1996.
Michael Kidd-Gilchrist was just two points away from making it five straight games.
The question looms as to what will happen once regular point guard Kemba Walker returns from his injury in 10 days or so. Williams has vastly outplayed Walker, is a far better shooter and the team seems to run smoother.
However, Walker also just signed a four-year, $48 million extension, and was the starter before his knee injury.  
"I think about it a lot," Clifford said. "Mo's still going to play a lot and I'm going to play them together. You always try to find a way to keep your best players on the floor, so (Williams) will be out there, and obviously Kemba, too." 
2. A Lance Stephenson Sighting
For the first time in quite a while, Hornets shooting guard Lance Stephenson made a significant contribution to the team's win. 
Stephenson played 24 minutes, including the entire fourth quarter, scoring 11 points on 5-of-8 shooting, snaring eight rebounds and dishing out four assists. 
He was active and full of energy and was awarded the game's play of the game with a no-look pass to Cody Zeller, which resulted in an easy layup and sent the nearly-full arena into a frenzy.
It was easily Stephenson's best all-around game since a home contest against Chicago on Dec. 3, when he scored 20 points, grabbed eight rebounds and handed out four assists.
To put things in perspective, Stephenson played the entire fourth quarter after only playing nine minutes against the Lakers on Tuesday night.
It was his first game with double figures in scoring since playing at Dallas on Feb. 22, and only the fourth time since Dec. 13.
"When we get him going, he helps us big time," Jefferson said. "He's just got to keep it going because we're going to need him down the stretch and in the playoffs."
3. Scoreboard Watching ... Not Really
When the night started, Charlotte sat in the eighth and final place in the Eastern Conference race for the playoffs. But as has been the case for quite a while, five teams sat within two and a half games of each other with only two playoffs spots available. 
With only 22 games remaining in the regular season for the Hornets, one can't blame the players or the coaches for scoreboard watching. However, apparently they don't do it.
"We can only worry about ourselves," Clifford said. 
Jefferson added, "I try not to (look at the standings). It'll run you crazy."
With Charlotte's fourth straight win, it now sits alone in seventh place in the standings, with Indiana and Miami a half-game behind. 
6 -- Number of consecutive games Charlotte has beaten Toronto.
7 -- The combined number of technical and flagrant fouls in the game. 
"There's a disaster lurking around every corning. This is the NBA," Clifford said when asked if the Hornets are finding their groove.
Follow Brett Jensen on Twitter @Brett_Jensen
---