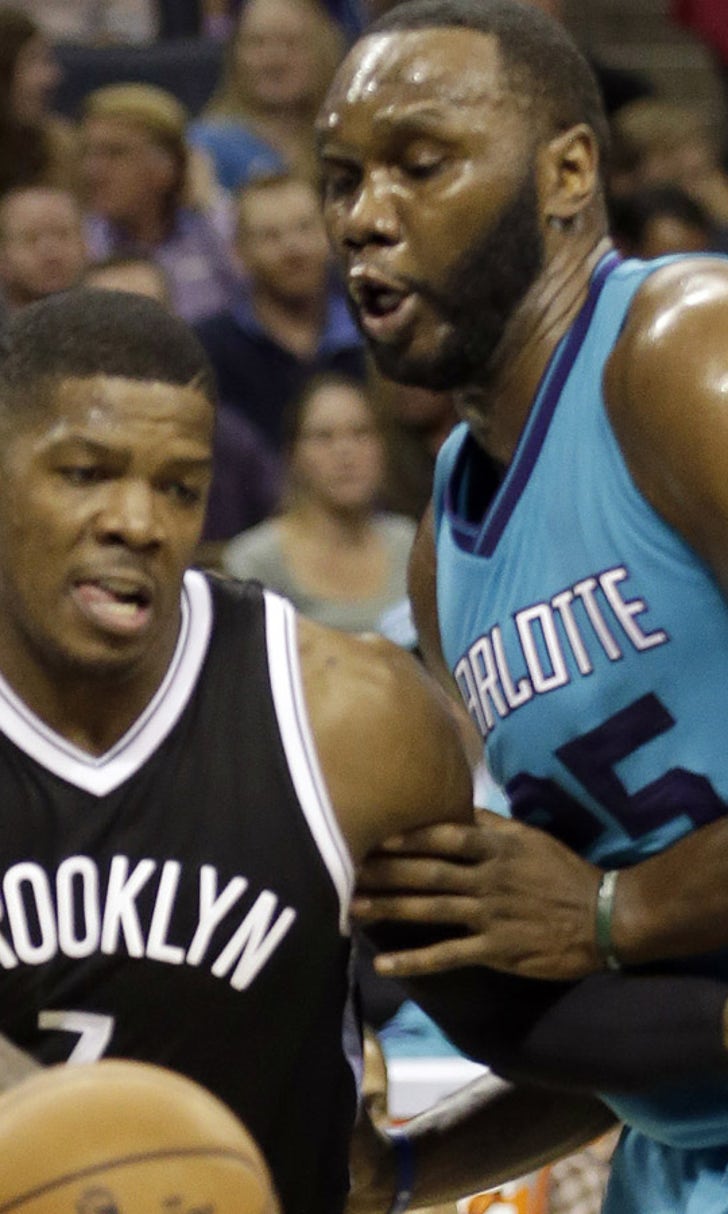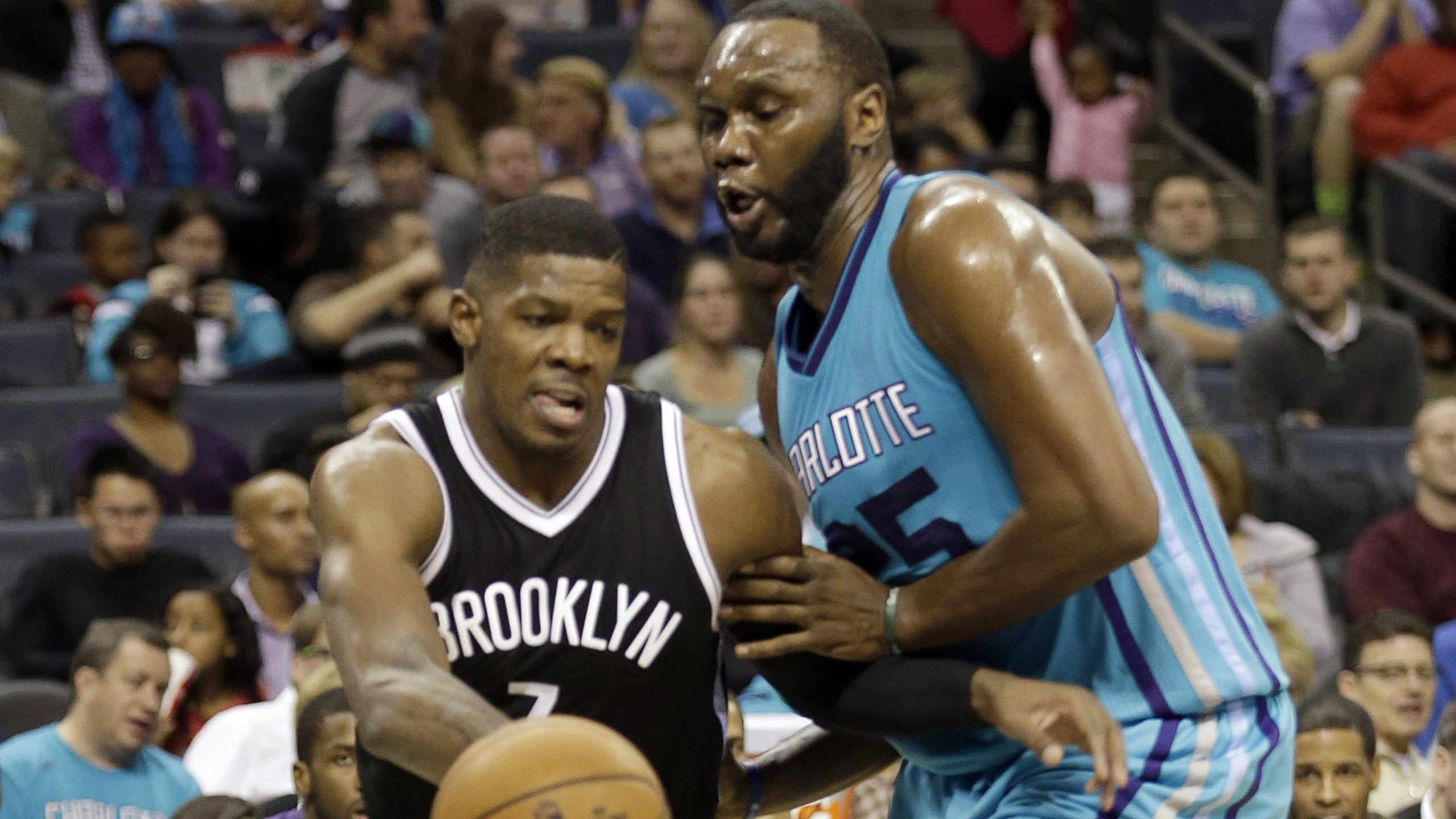 Court Vision: Hornets routed by Nets
BY foxsports • December 13, 2014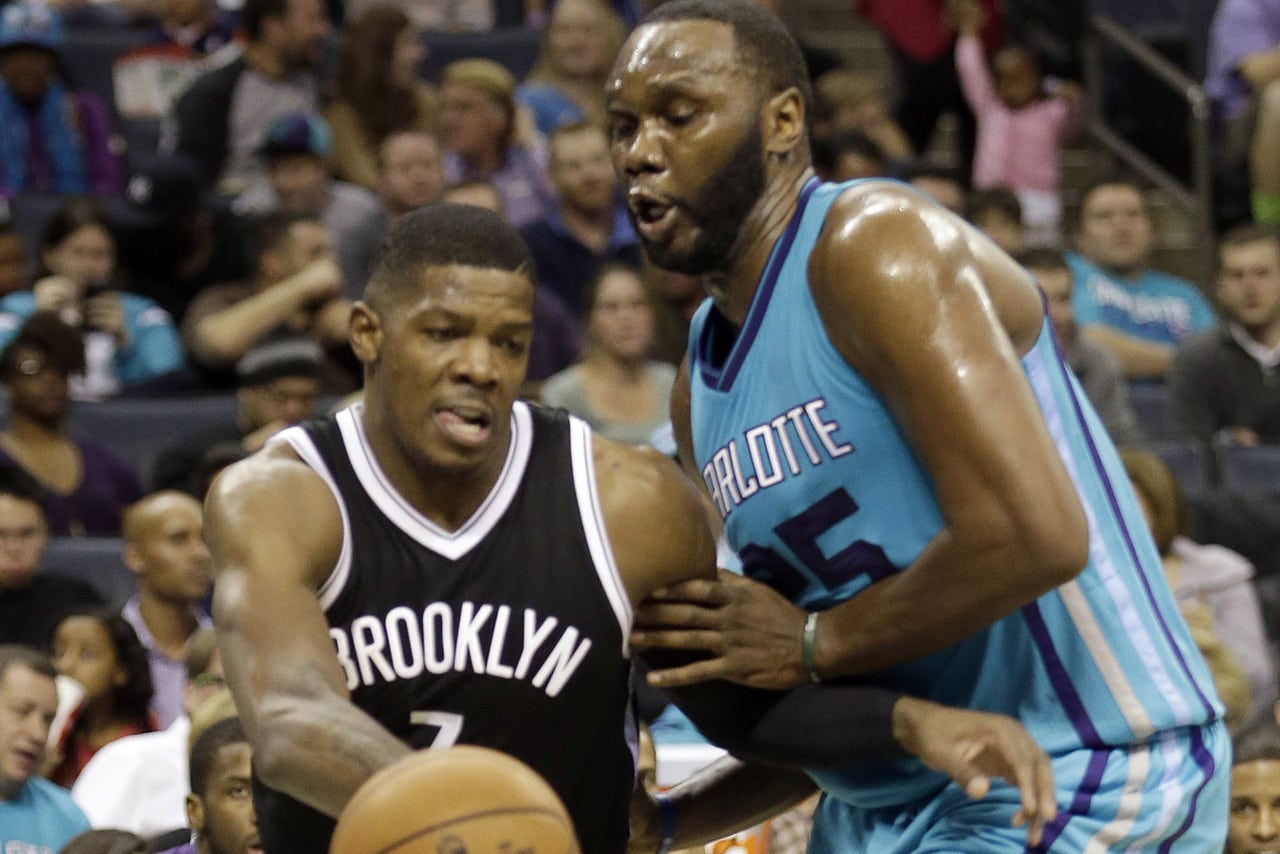 CHARLOTTE, N.C. -- Brooklyn blisters the nets and crushes Charlotte 114-87 Saturday night. 
1. Hornets Having Big Issues With the 3
When Charlotte signed Marvin Williams and Lance Stephenson during the offseason, as well as drafting P.J. Hairston, it was supposed to cure the outside shooting ills of the Hornets. 
It hasn't.
Much in the same fashion as last season, this year both have been problematic. Especially of late.
In Charlotte's last six games, it's shooting a minuscule 25.7 percent from 3-point range, making just 28-of-109 shots. At the same time during that stretch, its opponents are shooting a whopping 47.0 percent by hitting 62-of-132 from beyond the arc.
Saturday night's game was no different. Brooklyn shot an amazing 16-of-23 from 3-point range, while the Hornets hit a respectable 8-of-22.
Charlotte coach Steve Clifford said he has turned his team's focus to stopping the inside and fast-break scoring of other teams and that's the reason for the opposition's high shooting percentage. Even so, Clifford can't be happy with that percentage.
Last season, Charlotte ranked 24th in the NBA in 3-point percentage defense allowing 36.9 percent shooting. 
"If you look at us last year, we were an elite defensive team and yet we were a poor 3-point defensive team," Clifford said. "So now, we've gone back to the basic things like fast-break defense, which we've been good with, and protecting the paint. What that has done is opened up the 3-point defense."
2. "I Can't Breathe"
The Hornets joined many other teams around the NBA when they came out in warmups wearing the now-popular "I Can't Breathe" t-shirts.
Guard Gerald Henderson said the decision to do so wasn't to pick a side, but rather to shine more light on what all citizens can do to make life better.
"We decided as a team to wear them," he said. "For me, it's just an awareness thing. I didn't wear it to say anybody was wrong. ... Everyone can improve and everyone can bet better."
Henderson went on to say that there wasn't any dissension from any of the players to wear it and that it was a unanimous collaboration.
"No one was forced to wear it at all," he said. "But everyone on the team felt like wearing it. ... It's a touchy issues, obviously."
Clifford said he was unaware the players planned on doing that, not that he minds what they did.
"I'm a basketball coach and I'm going to stay in my lane," he said. "But I understand."
3. Stephenson Starting To Improve
Entering Saturday's game, the Hornets had played 22 games and they'd won just six of them. There are several reasons why the team is struggling this season, everything from injuries to the brutal schedule to the bad offense by the backcourt.
While Kemba Walker has always been a pretty poor shooter, fans and the coaching staff alike thought that Stephenson would immediately help with the offensive production from the outside. 
And even though Stephenson, who signed a big contract as a free agent during the offseason, has started to play better of late, it's still been a struggle for him offensively this year. He's having the worst year shooting of his young career.
Stephenson has scored in double figures in five of his last seven games. However, the problem is he's scored in double figures just 13 times.  
Clifford said there are mitigating circumstances for the issues.
"I would say that it has been a lot of factors," he said. "One has been his (groin) injury in the preseason, where he missed a significant amount of time. That hurt his conditioning. I think now he is just not getting comfortable playing with his new teammates and he has started to play better and better.
"I think now that he is healthier and we're playing a lot of games, I think that he'll make progress quickly."
16-14 --The Nets actually made more 3-point shots (16) than free throws (14).
34 -- The biggest lead Brooklyn had during the game.
"We just didn't have the energy tonight," Clifford said after the team played a double-overtime game the night before. "They made us pay for not being ready." 
Follow Brett Jensen on Twitter @Brett_Jensen
---